In one of the most uncertain periods in the history of Teachers College and the world, essential staff kept us going. Their work — spanning numerous areas throughout the College, ranging from Public Safety to Facilities, Residential Services and many others — remains critical and appreciated daily, but the sacrifices and services that these individuals provided during the pandemic took center stage on Oct. 21 and 22 as the community expressed gratitude during Essential Staff Days.
"From the bottom of my heart, and on the behalf of all of us, thank you. Thank you so much for being here, for putting your own health and well-being on the line, and for looking after all of us. We value you for all that you do, and we're also so happy to be back here with you now," said President Thomas Bailey, on Thursday, October 21 during a celebration for essential staff. "Because of you, TC has not only persevered as a community, but we have emerged from the pandemic stronger than ever."
Carousel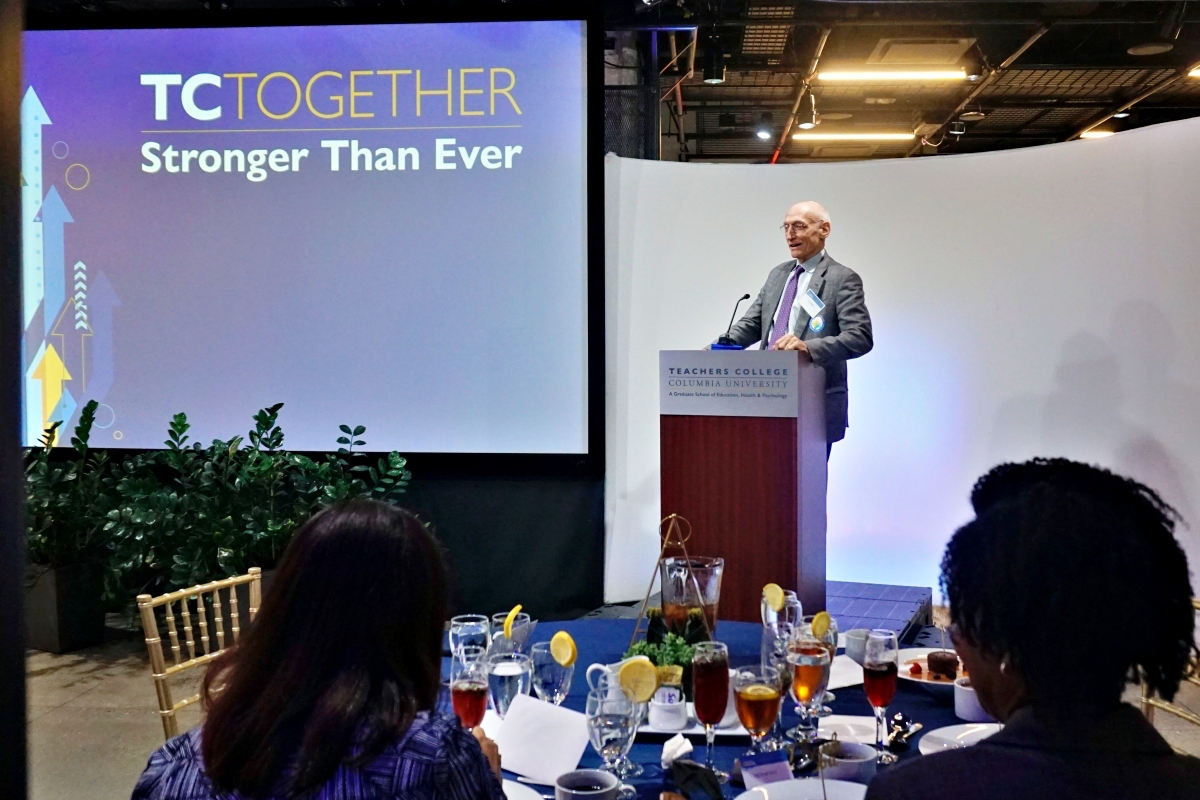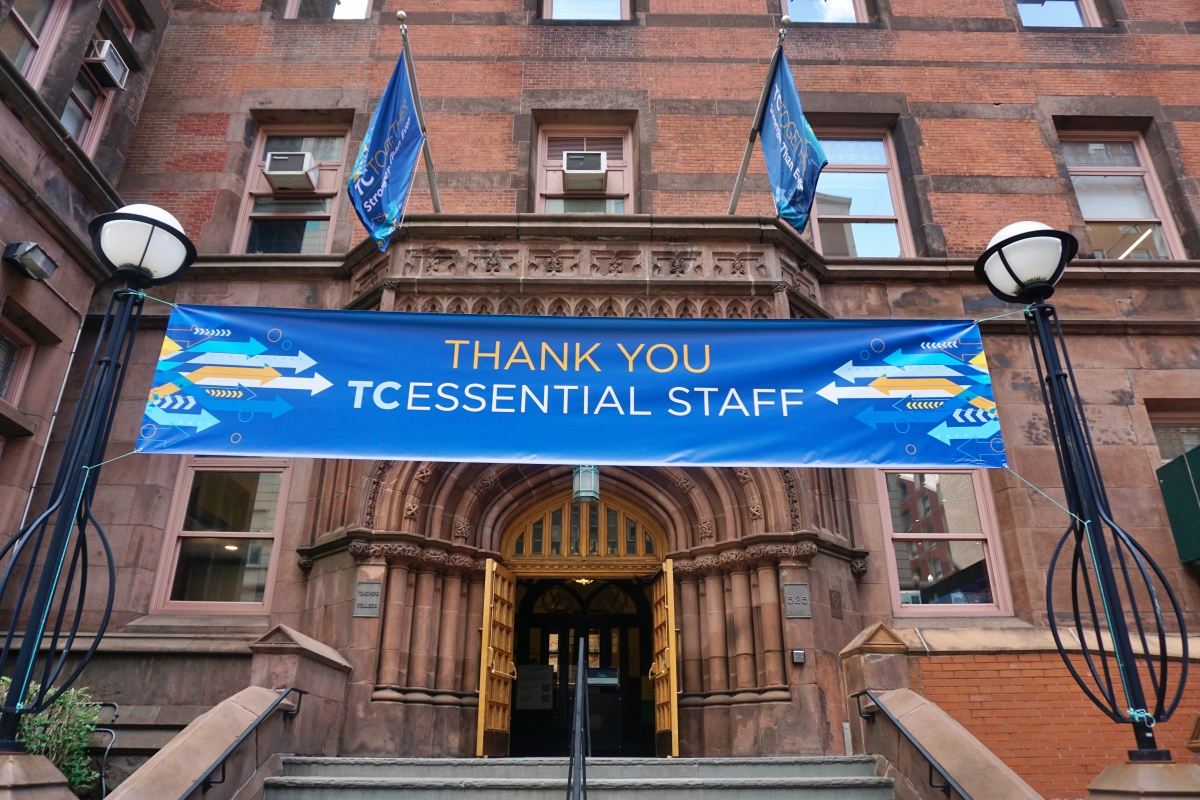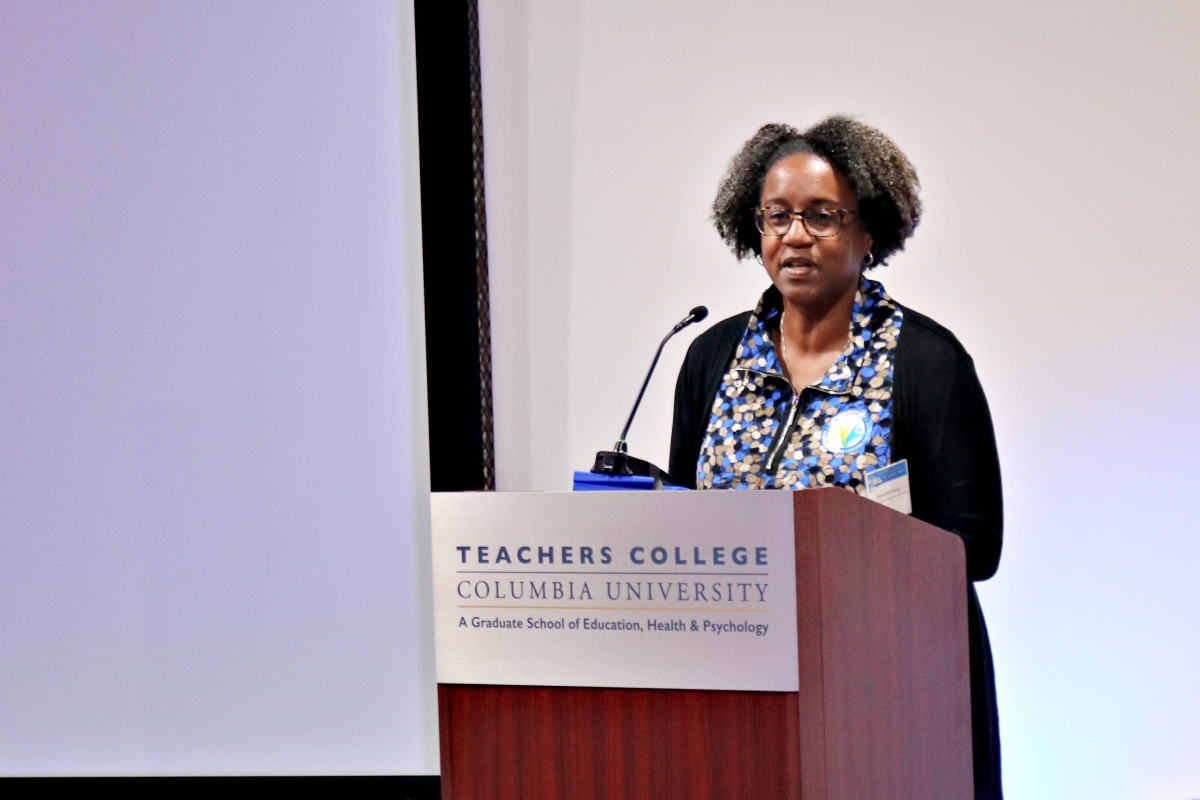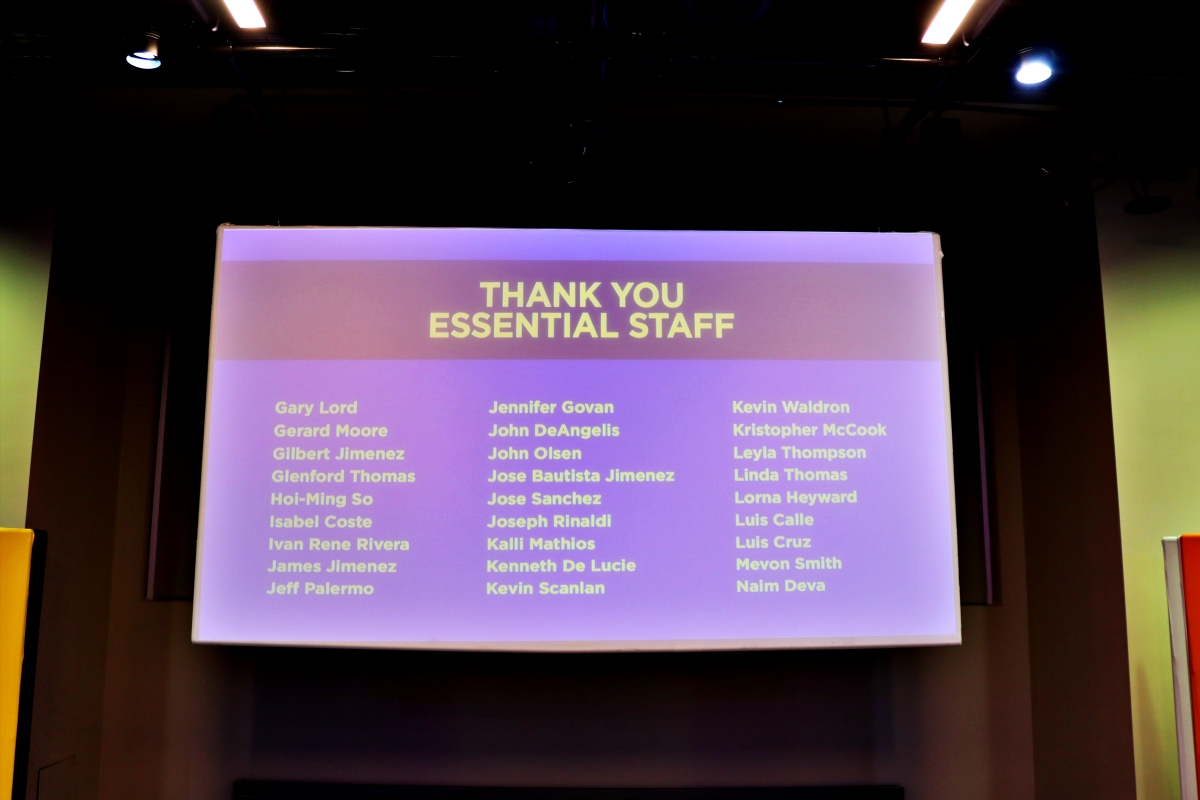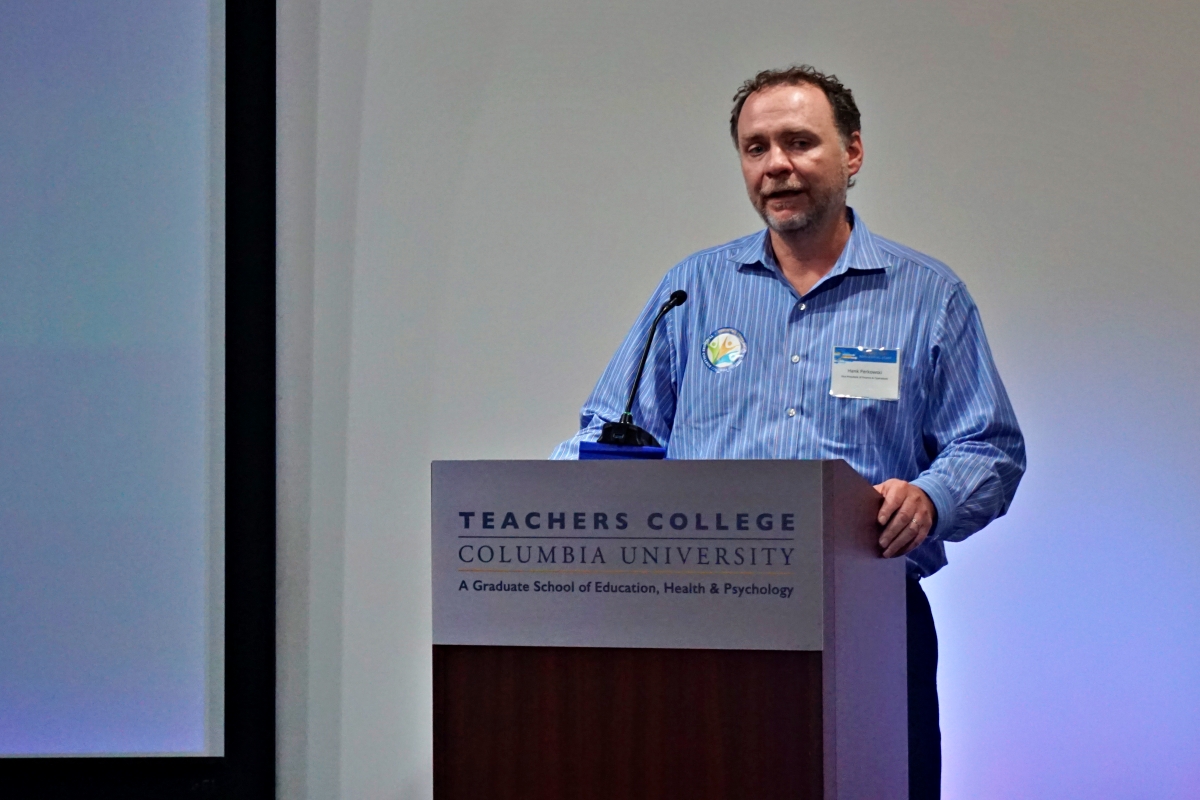 Essential staff were honored during two special luncheons, featuring remarks from leaders in the community and tokens of appreciation. Community members throughout TC were encouraged to express additional gratitude for essential staff throughout the celebratory days.
In thanking essential staff, Stephanie J. Rowley, Provost, Dean and Vice President for Academic Affairs, described how their efforts have impacted life for Rowley, her family and the TC community at large.
"They know me, my husband, my son, my dog, and so when I say 'essential,' I really mean essential to my everyday life and living," Rowley said, acknowledging that the community's thanks could never fully reflect their gratitude for the College's essential staff. "Your are seen and felt [by our community]."
Carousel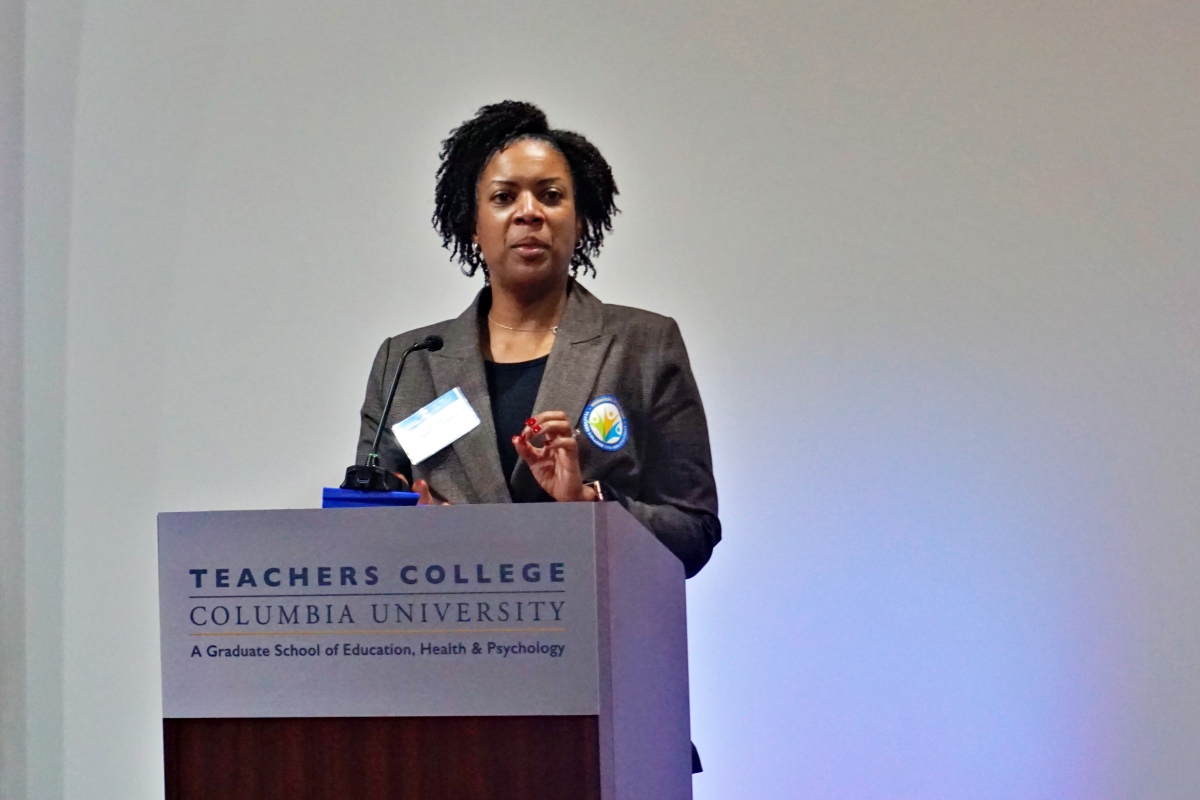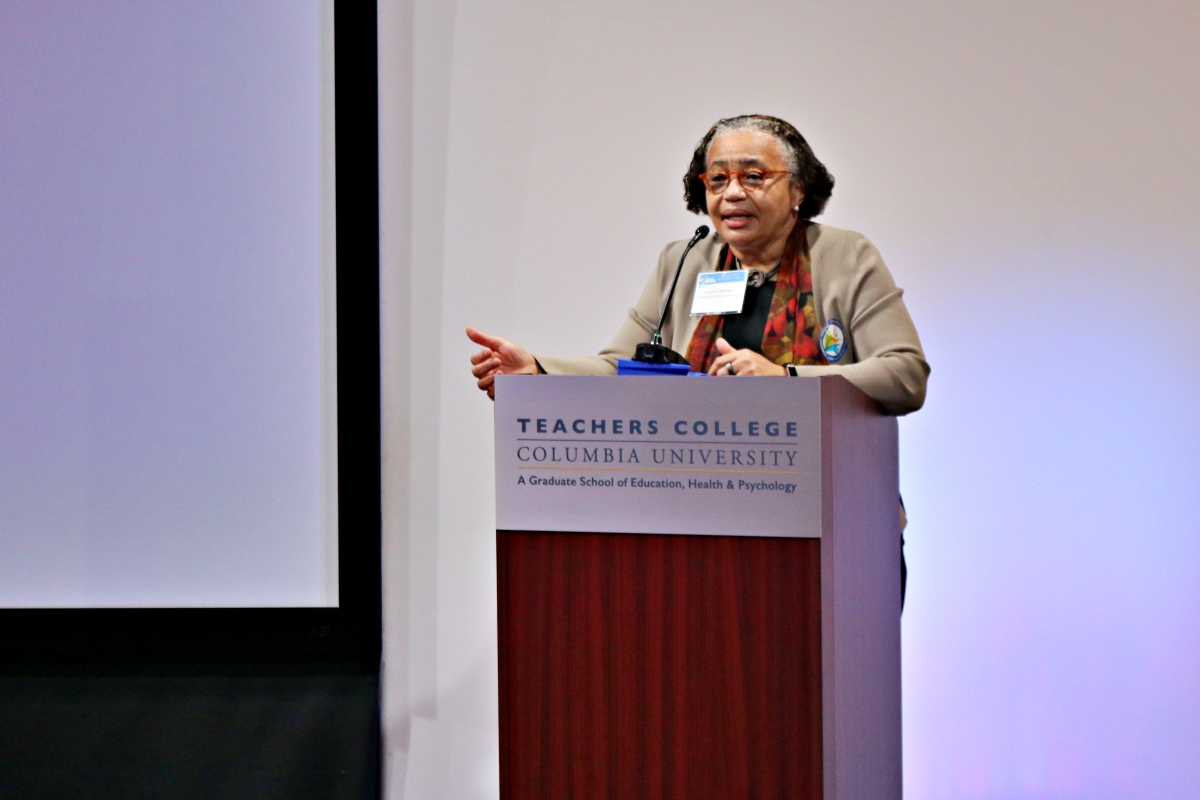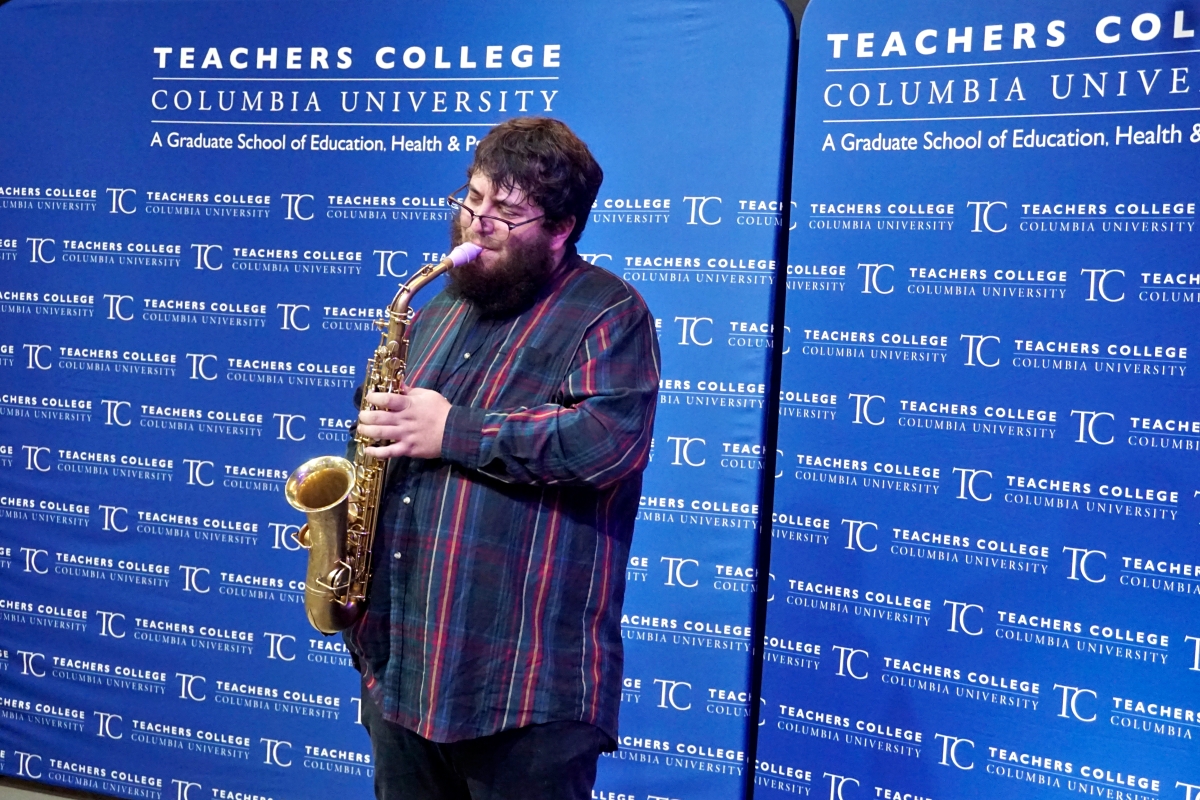 Additional speakers from the luncheons included Kelly Moody, Vice President of Institutional Advancement; Lisa Seales, Vice President for Administration and Co-Chair of the COVID-19 Working Group; Hank Perkowski, Vice President for Finance and Operations and Co-Chair of COVID-19 Working Group; and Janice Robinson, Vice President for Diversity and Community Affairs.
"Think about this: think about your being here in the hallways, you keeping the place going — the ups and downs of that while you had the challenges of your own families and losses and worries, and you still came through. Because we really are a community," Robinson said. "There is a really deep sense of what you sacrificed in order to allow us to be able to open again in person, so deep appreciations."
WHERAS, essential staff members faithfully demonstrated their commitment and dedication to Teachers College throughout an unprecedented time in history, I recognize that TC's essential staff braved extremely difficult circumstances to do their jobs.

WHERAS, these dedicated employees faced the risk of COVID infection, coming to campus every day and providing critical services for our community members, buildings, operations and entire infrastructure. WHEREAS, these essential staff members proved themselves to be vigilant guardians, standing watch over the safety and well-being of the Teachers College campus. In doing so, these professionals exhibited the highest ideals of the College – demonstrating leadership by example to make a difference in our world.

WHERAS, without the efforts and contributions of these caring and committed professionals, a safe return to campus, to classrooms and to our daily routines would not have been possible.

WHEREAS, through all of these incredible acts of grace and courage, TC's essential staff taught us the most important lesson of all: TC is more than just a collection of faculty, staff and students, Teachers College is a family – and a family needs to be cared for and protected. TC's essential workers did their part, and more, to keep the College's family strong and together. Today, I lead the entire TC community in expressing deep gratitude, appreciation, and thanks to the Teachers College essential staff for all that they have contributed to enable the College to continue its operation throughout the pandemic.

NOW THEREFORE I, Thomas Bailey, President of Teachers College, Columbia University, do hereby proclaim October 21 & 22, 2021 in the City of New York as: Teachers College Essential Staff Days.