As leading health officials and experts sound the alarm on a dire mental health crisis among American youth – with addiction, depression and suicide rates on the rise – the public's search for solutions is racing against the clock. For TC's Lisa Miller, spirituality may be the answer.
The annual Spirituality, Mind Body Institute at Teachers College, conducted remotely on April 1, offered a model of healing for college-age young people. Led by Miller, SMBI founder and Professor of Psychology and Education, the summit on the science of spirituality and mental health described programs developed by the Institute that incorporate spirituality as an essential element in holistic health and wellness efforts in community and faith-based organizations, the military, and private business. It was the fifth robust national convening on spirituality in education by the Collaborative for Spirituality on Education at TC.
"This truly is, from the center of government, from the private sector, from higher education, a 360 [-degree] response showing that altogether, we care very deeply for the wellness and renewal of health and wellness in young adults in our country," Miller said.
Speakers from the U.S. Department of Health and Human Services, the Pentagon, and private business detailed for more than 500 registered higher education leaders how their own organizations, with the help of the Institute, are incorporating spiritual principles into their daily work. Their message: a wellness model that works for young people in their organizations could also help to stem the tide of despair among students on college campuses.
Miller opened the daylong gathering by reviewing the science on the link between spirituality and mental and physical health. Studies have shown that humans possess an innate need for spiritual experiences that is often ignored in contemporary culture, partially because religion, a common vehicle (but not the only one) for spiritual experiences, was removed decades ago from many aspects of public discourse. "We threw spirituality and religion out of the public square, and with that went the spiritual baby with the bathwater."
One consequence is that many people ages 18 to 25 are entering the military or college, or starting their first professional job, having never experienced spiritual engagement, at exactly the time in human development when most people begin questioning the meaning of their existence and their proper relationship to others and to the world. If they do not have spiritual answers to these existential questions, mental disease can often take hold, Miller said.
The good news, she added, is that, with the support of mentors, leaders, family members, peers and clergy, spirituality can be cultivated in early adulthood, and studies have shown that it can be "highly protective" against mental illness and despair. The Spirituality Mind Body Institute helps organizations develop those spiritual support systems in their own communities.
Nevertheless, "the kids are not OK," remarked the Rev. Dr. Que English in her keynote address. "That is even harder when the system to support them is not OK, either."
English, at the helm of the Center for Faith-Based and Neighborhood Partnerships at the Department of Health and Human Services, said SMBI helped her organization in East Harlem become an example of how faith-based organizations can provide spirituality and healing to families and children growing up in difficult circumstances.
"I have seen the power of spirituality to bring healing to my life and the lives of my loved ones," she said.
In addition to supporting children and families, spirituality and SMBI principles have been adopted by the U.S. Army. Chaplain Thomas L. Solhjem, the Army's Chief of Chaplains and Major General at the Pentagon.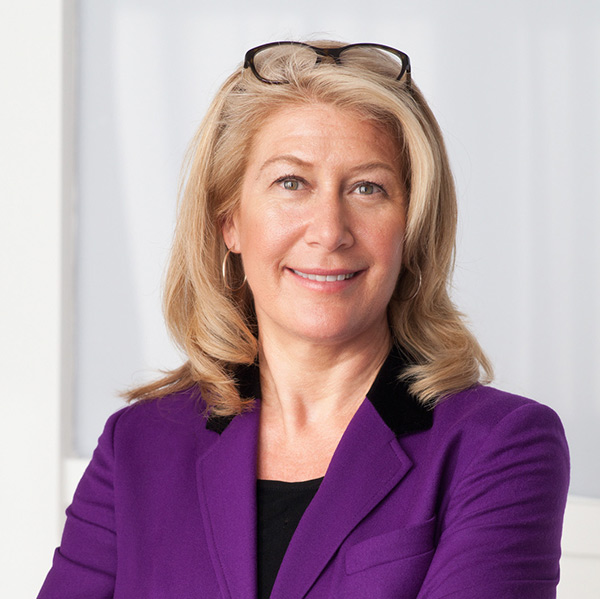 The Army's path to science-informed spirituality began when officials found that the typical emphasis on loyalty, interdependence and self-sacrifice were ineffective with current recruits, who, like many people their age, were raised in a culture that emphasizes individualism and independence.
As Army leadership began to re-think its entire training and culture to accommodate this cultural shift, they discovered in Miller's work the evidence-based spirituality that they wanted to emphasize in Army training and in "seamless soldier care," Solhjem said.
Spiritual principles are similarly embedded in a professional coaching program at Northwestern Mutual, a financial services company, according to Chris Brice, the chief development officer. He explained to Institute attendees how SMBI helped his company create the "Success Coaching Method" for new financial advisors, many of whom are close in age to new soldiers and college students. The method encourages trainees to consider "the deeper meaning and value of interactions," Brice said.
"Did I compassionately connect with someone? Did I have a positive impact on someone? Did I learn and grow?" If yes, then the conversation has been an "awakened success," said Brice.
SMBI was founded in 2012 by Miller, who in addition to teaching and research conducts workshops to introduce cognitive spirituality to educators, corporations, social welfare institutions and the U.S. military. Last fall, she released her third book, The Awakened Brain: The New Science of Spirituality and Our Quest for an Inspired Life.
For Miller, this work is more critical than ever. By encouraging students in their innate quest for spirituality, colleges and universities can do much to counter the cultural tide of "mass diseases of despair" that has gathered momentum and stirred so much public concern, Miller told the higher education leaders. "The science of spirituality, mental health and wellness is a roadmap to renewal, she said. "You are the solution, and I know we're going to get there together."