From working with youth in a small town in south central Ukraine to public schools throughout New York City, TC master's student Zachary Gomes is a believer in community-based solutions to even the greatest of challenges.
"You have to have proximity to a community, you have to really know the place and the people there to help create change," says Gomes, who is pursuing his graduate education through the support of TC's Jaffe Peace Corps Fellows Program. In the program's more than 30 years at Teachers College, Gomes is just one of 750 Peace Corps volunteers who have received tuition support for their education – agreeing to parlay their skills and unique experiences to teach in New York City public schools.
The program is a path that Gomes found organically, following his return from Ukraine in 2014 when he began working with youth through the soccer-meets-social justice organization America Scores. Coaching and then later working as an administrator, Gomes found himself not only engaging with local youth in need, but also regularly interfacing with educators – and seeing their impact from a different vantage point.
"As I met more teachers, I became more and more inspired to go into the classroom," explains Gomes, now in TC's Social Studies Education program and a 7th grade teacher in Harlem. "I wanted to join the ranks of the in-school people."
The journey from extracurricular mentor to classroom educator was one that required a new diligence to learning a craft – one that the Peace Corps prepared him to adopt, but nevertheless required a new vantage point.
""As an out of school time administrator I was kind of like the fun uncle who drops by to visit, and then it's over," says Gomes, who is concentrating on middle school history. "As a teacher I have a responsibility to focus on creating an environment where my students have the space to think deeply and learn - not that learning doesn't happen after school, too. But it's a lot different."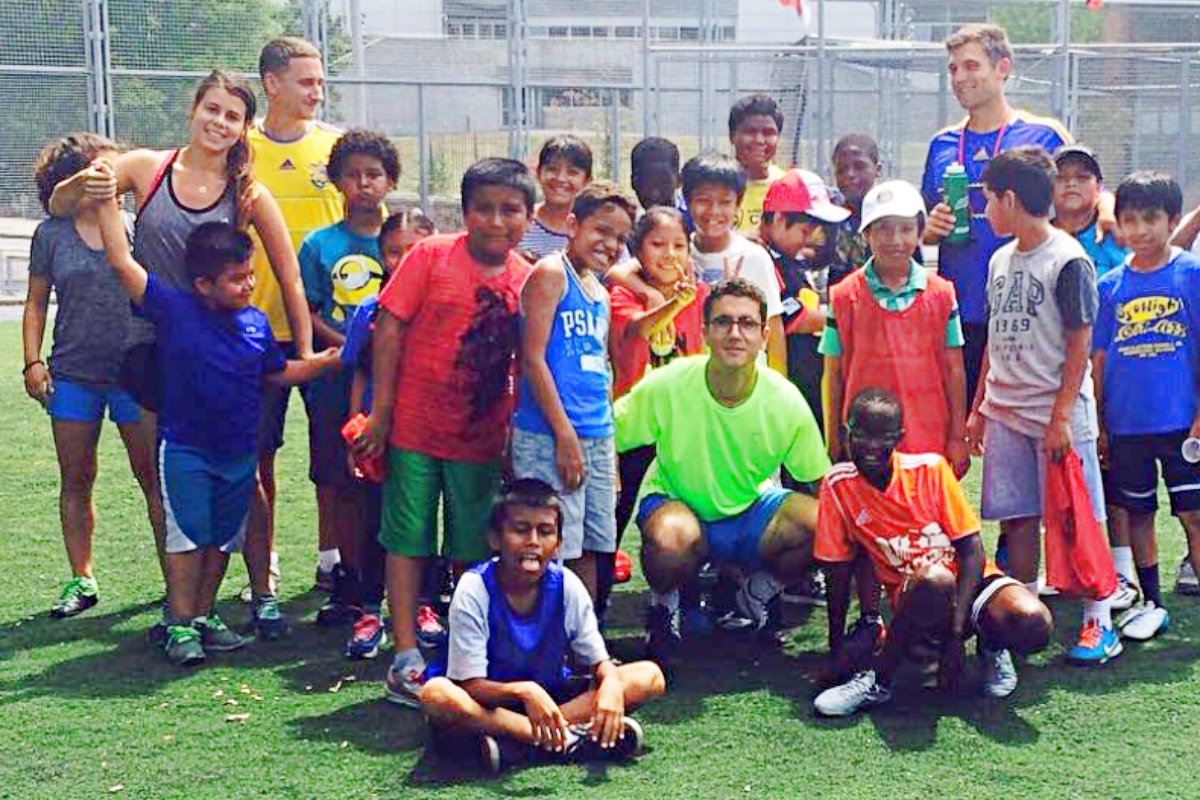 Gomes gives credit to the Jaffe program and invaluable guidance from Social Studies Education faculty for readying him for the task.
"I'm learning," says Gomes. "Middle school is a tough balancing act. It's important to be laid back. But you always have to be ready to transition - because it's something different every five minutes."