TC's Black Education Research Collective (BERC) hosted a panel discussion on the future of education leadership and equity, featuring New York State Board of Regents Chancellor Lester W. Young, Jr., and New York City Department of Education Chancellor David C. Banks. Moderated by Professor of Education Leadership and Founding Director of BERC Sonya Douglass Horsford, the virtual discussion — "Leading for Educational Equity in New York: The Case for Emancipatory Leadership" — considered needs and opportunities for advancing educational equity and social justice in local schools as well as urban and suburban districts across the United States.
"We are in a moral moment, and what we do now will impact thousands of young people across New York," said Chancellor Young, a former teacher, principal, superintendent and the first African American to hold the Chancellorship. "Education leaders who are committed to building the systems and professional skills for teachers will ensure that all of our students are receiving a high quality education and positioned for success."
The discussion took place amid a period of change for local schools, as Chancellor Banks assumed leadership of the New York City public school system on Jan. 1. An educator, social justice advocate and civic leader, he was a member of the first cohort of education leaders in Teachers College's inaugural, and now independent, Cahn Fellows Program.
"In a post-pandemic world, one of the fundamental issues facing our nation is rooted in the question of why we send our children to school," said Chancellor Banks. "Our schools are busy, but not purposeful. Our focus must be on preparing young people to be more engaged economically and civically, and to have a deeper understanding of their history so they can take their rightful place in the 21st century."
The discussion explored BERC's emancipatory vision of education and leadership grounded in the belief that education is a civil and human right; social and cultural process; calling and valued profession; collective good and responsibility; and the practice of freedom.
Carousel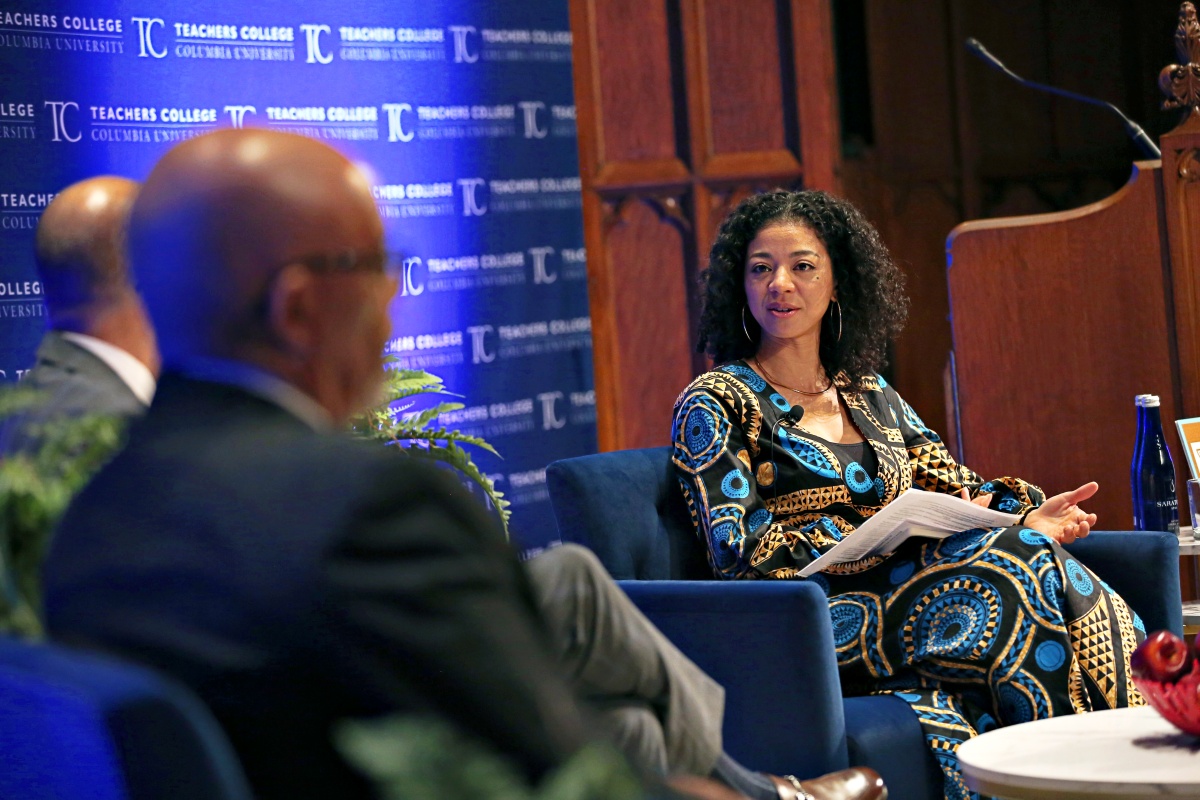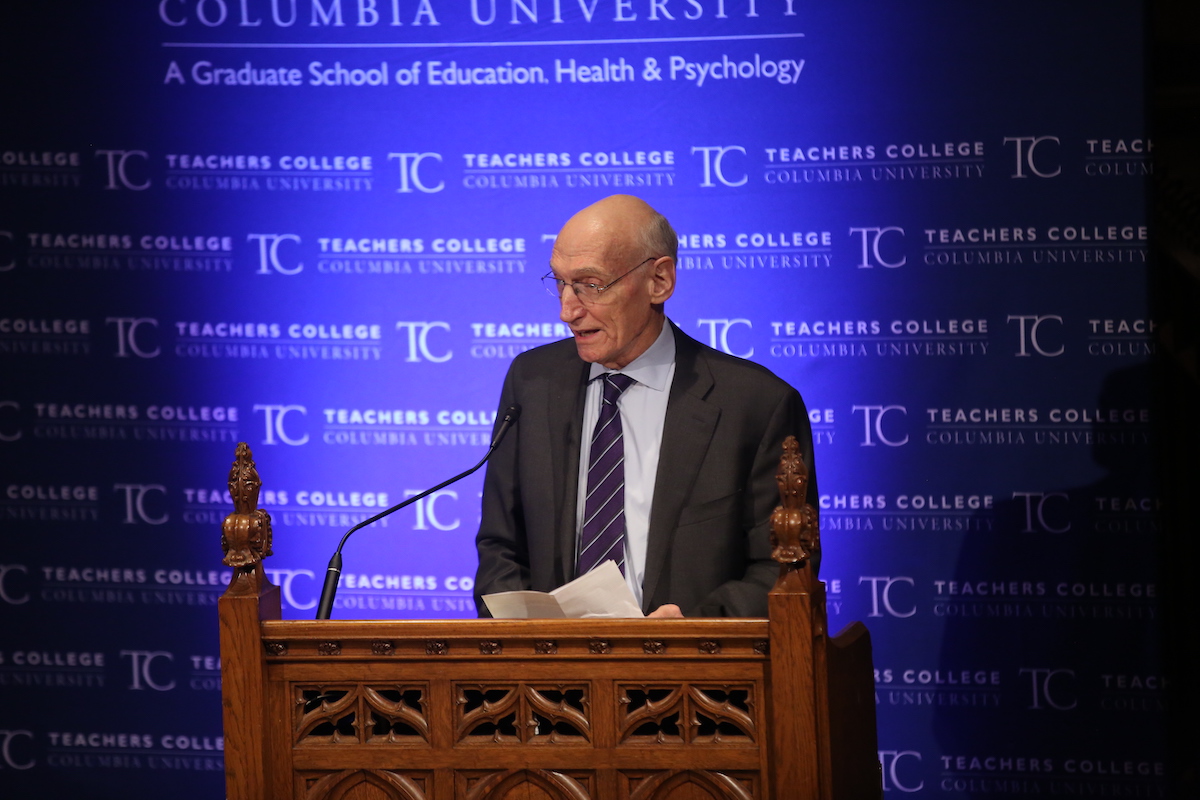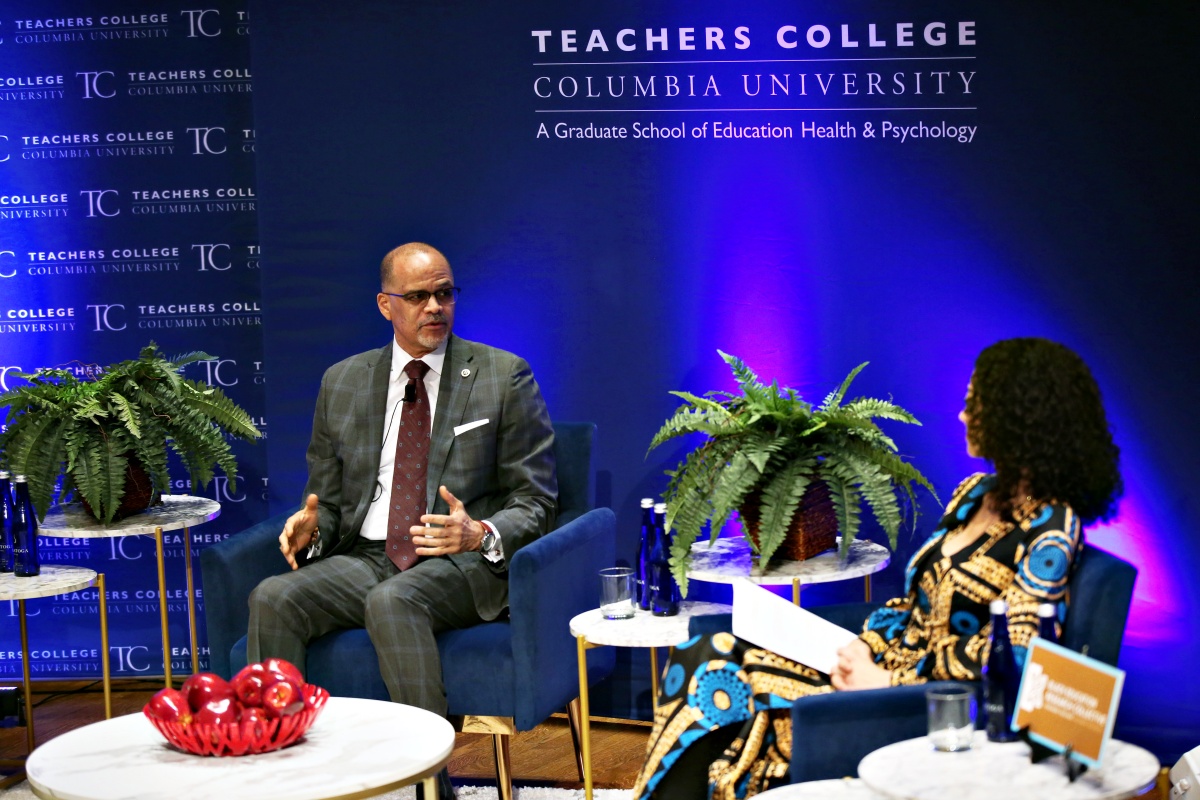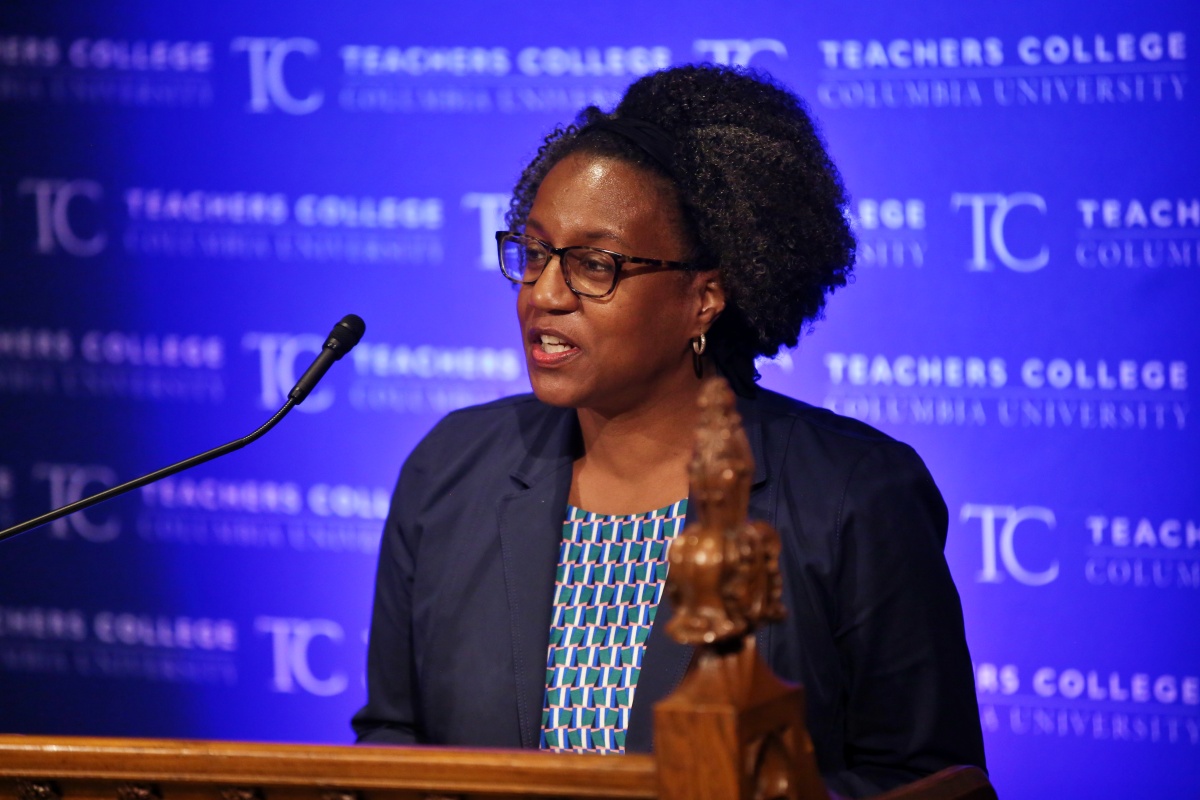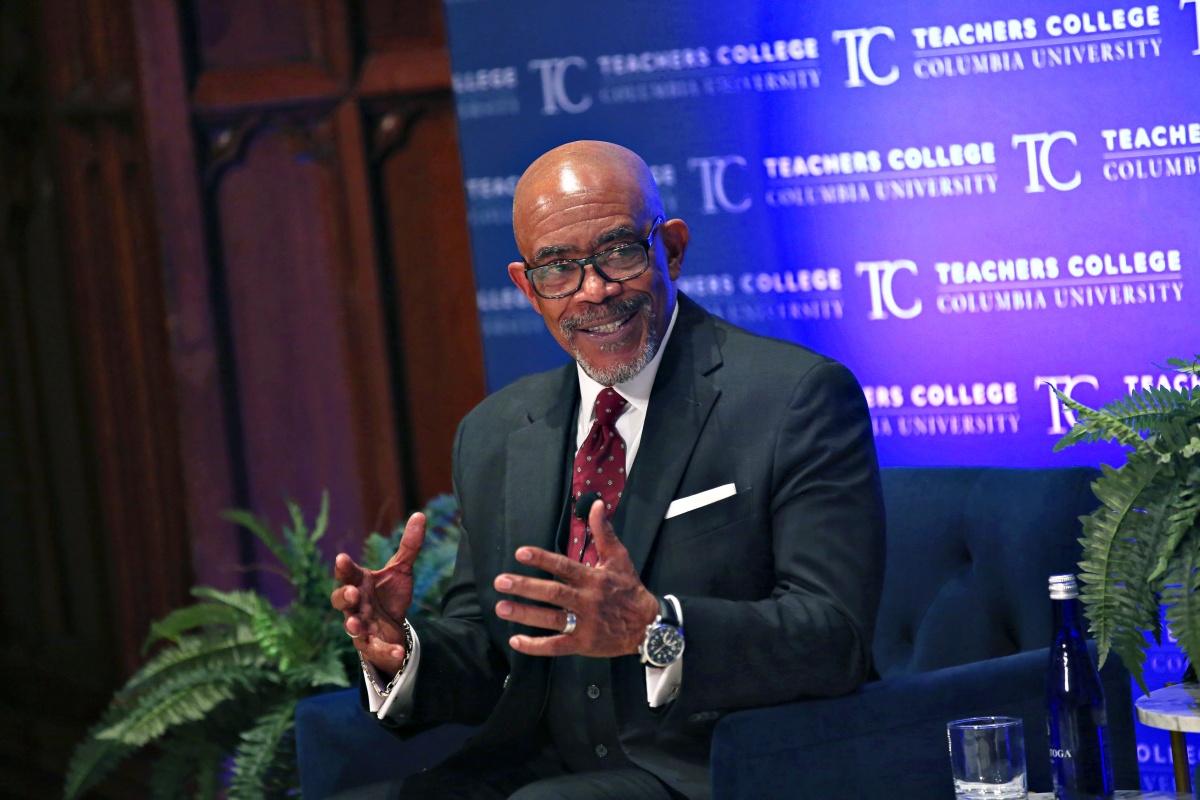 "Emancipatory leadership in education should lead us away from strategies of containment and towards conditions favoring democratic freedom," said Horsford. "It is an honor to hear the perspectives of Chancellors Young and Banks, both of whom have long-standing careers in this field and are champions of racial equity, anti-racism, and social justice in education."
Founded in 2017, BERC at Teachers College is a collective of research faculty, postdoctoral scholars, graduate students and alumni focused on education research at the intersections of Black history, culture, politics, and leadership. BERC's mission to improve educational opportunities, experiences, and outcomes for Black children and youth is more crucial than ever as race and class divides continue to widen and public support for diversity and inclusion in schools wane in the U.S.
As part of a landmark new initiative, funded by a $3.25 million, one-year grant from the New York City Council, BERC is playing a lead role in developing an interdisciplinary PreK-12 Black studies curriculum for the city's public schools. The project, called the Education Equity Action Plan, will introduce PreK-12 students to topics exploring early African civilizations, the continuum of the Black experience in America, the contributions and accomplishments of peoples of the African diaspora as well as the impact of systemic and institutional racism on all members of society.
BERC is working closely with the New York City Department of Education, and community partners and leaders, on curriculum design and development, and will also create professional development materials for educators to support the implementation of the curriculum. BERC's collaborators on the project include United Way of NYC; the Eagle Academy Foundation; Association of Black Educators of New York; and Black Edfluencers.