Dear Members of the TC Community,

I am delighted to share that, effective July 1, 2022, William Baldwin, Professor of Practice in Higher Education, will be stepping into the role of Interim Provost while we conduct a national search to select a permanent appointment.
Bill joined TC in 1980 and has a tremendous track record of leadership at the College, along with deep expertise in higher education administration, financing and institutional research and planning. His most recent administrative role was as Vice Provost where he oversaw many of the academic administrative offices of the College. After moving into a faculty role, he served as the Chair of the Department of Organization and Leadership and the Director of Programs in Education Leadership. Prior roles at TC include Director of the Office of Institutional Studies and Planning; Assistant Provost and Director of Institutional Studies; Special Assistant to the President; and Associate Dean for Student Services. He twice previously, in 1995 and 2006, served as Interim Dean of the College.
A TC alumnus, Bill holds a Bachelor of Arts from Villanova University, a master's degree in English Language and Literature from the University of Toledo, and both master's and doctoral degrees from TC, where he wrote his dissertation on the goals of community colleges.
I'm thrilled Bill has agreed to lead the Academic Affairs area. Please join me in congratulating him. I know all of us will benefit from his insight and experience as we continue to energetically advance our strategic priorities.
Warmly,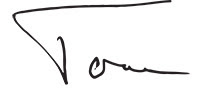 Thomas Bailey
President, Teachers College