Traveling far from home and embarking on missions in the face of danger are just some of the ways through which military personnel make sacrifices. But after and during service, some veterans find themselves on 120th Street.
Teachers College carries military ties in multiple ways: through the Resilience Center for Veterans and Families, which promotes mental health through research and clinical training; and the Eisenhower Leader Development Program, a partnership between TC and the U.S. Military Academy that offers officers a slightly modified master's in social-organizational psychology.
But during this special time, join us in saluting service members and meet just a few of the veterans in the Teachers College community.
Shevez Freeman (M.A. '22, Higher and Postsecondary Education)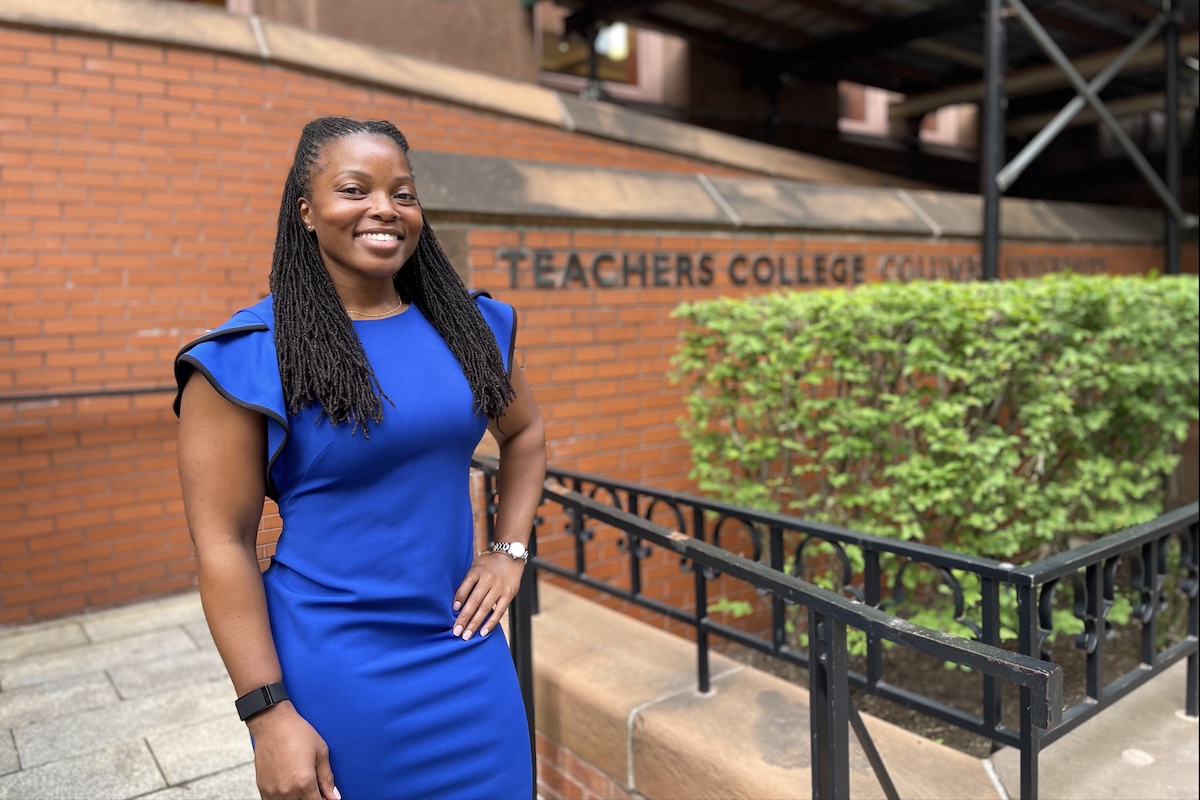 An instructor at the United States Military Academy in West Point, NY, Major Freeman has embarked on a military career that includes two tours in Iraq. She began her teaching career when guiding cadets through basic training and went on to become an Assistant Professor of Military Science in the ROTC program at UCLA.
Why She Served: Freeman enlisted in the military shortly after the September 11th attacks in 2001, which shook the country when Freeman was just in high school. "I decided I wanted to help."
What She's Passionate About: Connecting with young people and making the military more inclusive for everyone, explains Freeman, who found that at TC, social justice was "embedded in every single course."
"I thought I would learn to become a better teacher," says the major. "But talking so much about social justice taught me to look at the big picture – knowledge I can use to raise awareness at West Point."
What's Next: This semester, Freeman is teaching a military science course at West Point, where she hopes to continue to teach. The TC grad — a mom and fitness enthusiast — will continue active duty until 2026.
Peter Kim (Ed.D. '22, Applied Linguistics)
A veteran decorated with a Purple Heart and Bronze Star medal, Kim served as an Army officer in the 1st Cavalry Division stationed in Fort Hood, Texas. His four years of service also included a stint in Iraq as a Mechanized Infantry Platoon Leader.
Why He Served: Kim always aspired to join the military and give back. "You experience so much during your service and the values you learn stay with you throughout your life. It has shaped me into who I am today," explains Kim, who joined up after graduating from the University of Michigan in 2002. "My service has taught me the value of sacrifice, serving others and being able to muster strength in difficult times."
What He's Passionate About: After learning English as an immigrant to the United States in his youth, Kim has dedicated his career to teaching and studying language. "TC has been the perfect intersection where theory meets practice, a place to truly learn the latest and the most exciting state-of-the art trends in education and applied linguistics," explains Kim, who now serves as a senior researcher for the Occupational English Test. "I think there is something powerful and deeply mysterious about language and also the depth of communication language allows."
Irene Trowell-Harris (Ed.M., Ed.D. '83, Health Education )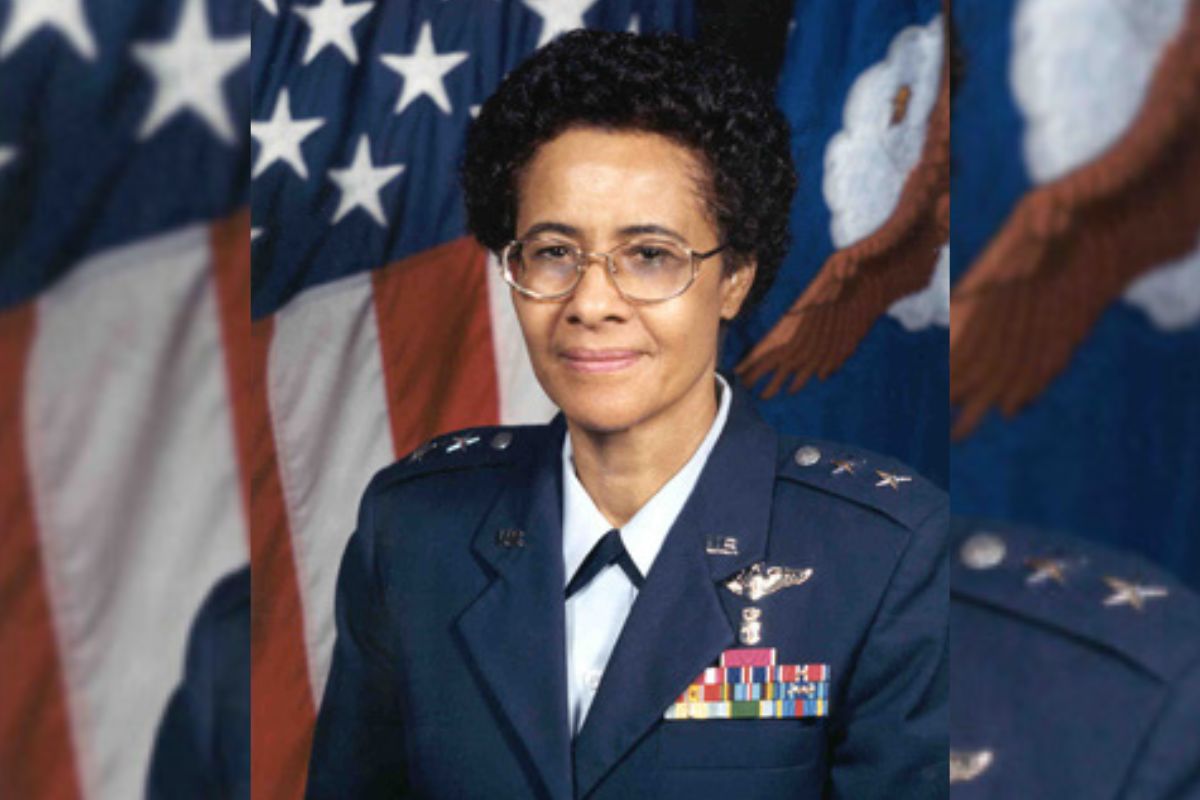 A lifelong leader in healthcare for veterans, Major General Trowell-Harris served as the director of the federal Department of Veterans Affairs for 12 years. She began her 38-year military career as a flight nurse in the New York Air National Guard, , serving as Chief Nurse Executive, Flight Nurse Examiner and Commander. By 1993, she was the first Black woman in the history of the National Guard promoted to Brigadier General and subsequently promoted to Major General in 1998.
Why She Served: The niece of World War II veterans, Trowell-Harris began aspiring to military service when, one day while picking cotton with her 10 brothers and sisters in South Carolina, she watched as a plane flew overhead. "I said, 'One day, I'm going to be up there,'" she recalled in a 2013 conversation with TC.
What She's Passionate About: At the intersection of public health and service, Trowell-Harris views her contributions beyond military accolades. "The true value of my accomplishments must be in using them to benefit society – specifically, college students, family, church, community, state and country," said Trowell-Harris, a dedicated supporter of financial aid through the TC Promise scholars initiative. "My greatest joy in life is mentoring and helping others to become successful and achieve their potential as leaders for the next generation."
In 1999, a mentoring award was named in her honor at the 105th Airlift Wing, Newburgh, NY and in 1998, she became the first woman in history to have a Tuskegee Airmen Chapter, Inc. named in her honor: the Major General Irene Trowell-Harris Tuskegee Airmen, Chapter, Inc. Newburgh, NY.
Daniel Morton (Ed.D. student, Clinical Psychology)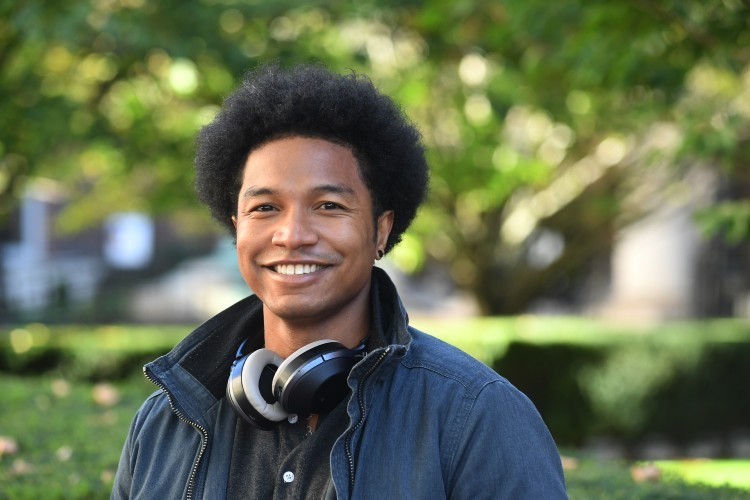 Morton served in the military for six years.
What He's Passionate About: Dedicated to supporting mental health among service members, Morton is currently immersed in his doctoral studies and his work at the Harlem Vet Center, where he helps match former service members in school with work-study opportunities related to their scholarship.
Morton spoke with Columbia University Neighbors last year about how his service has informed his passion for helping others. "I would say my biggest takeaway from the military is you can connect with all types of different people as long as you're willing to put in the effort," Morton explained.
What's Next: Morton is on a new mission to become a clinical psychologist with the eventual aim of "revamp[ing] the behavioral health program in the Army."
Jamie Hickman (Ed.D. student, M.Ed., Adult Learning and Leadership)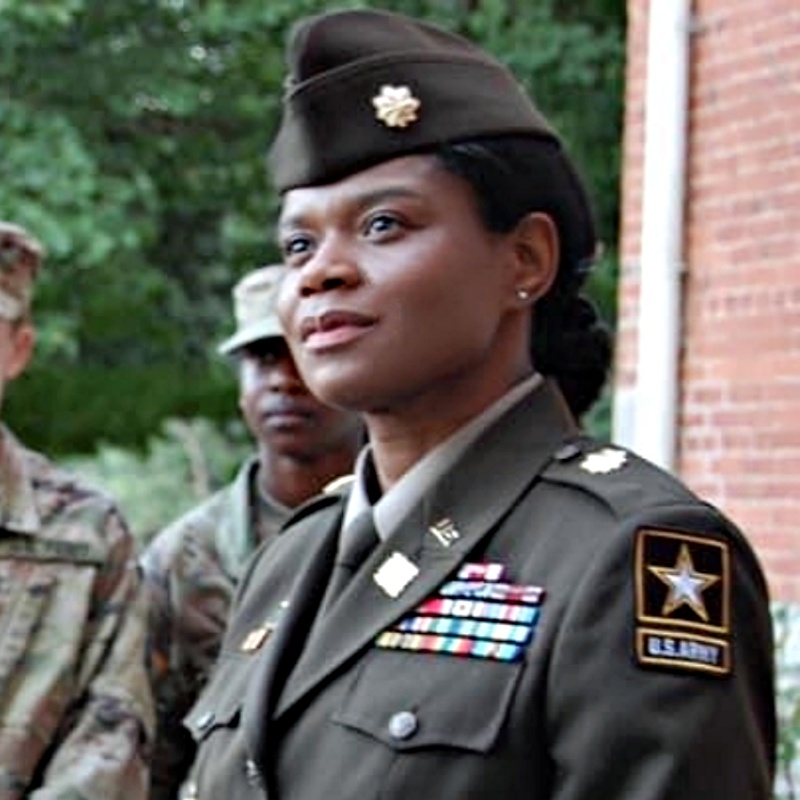 Hickman is an active duty U.S. Army Major with the Headquarters Department of the Army Deputy Chief of Staff-G4 assigned to the Pentagon in Washington, DC. She earned citations for Meritorious Service, and her service includes time stationed in Korea and Iraq.
Why She Served: Alongside people around the globe, Hickman was shaken after the September 11th attacks on U.S. soil, which occurred shortly after she began her undergraduate studies at the University of Memphis.
"I knew I wanted to join the military at some point, my dad had served and I really admired his service to our country" explains the TC doctoral student, who was raised on service bases around the world. "But 9/11 happened and I decided that was the time to do it."
What She's Passionate About: "I consider learning a continuous, lifelong process," says Hickman, who began teaching during her service in South Korea and would go on to teach at West Point as an assistant professor.
Outside of her scholarship and her career, Hickman enjoys spending her time with her college sophomore daughter who is also the Miss District of Columbia Teen USA.