Dear Students and Colleagues,
Broadway is bustling with activity; the hallways and classrooms are filled with the sounds of colleagues and friends reuniting; and the coffee is flowing in Everett Cafe—the Fall 2022 semester has begun! I am thrilled to welcome you all—our new and returning students, faculty and staff—to a new academic year at Teachers College.
Throughout our history, TC has been the home to some of the world's greatest trailblazers, and I am proud to count you among this community of innovators, visionaries and changemakers. Beginning a new academic year together feels even sweeter when I reflect upon the many times COVID-19 forced us apart. Thank you to all of our community members who remained flexible and understanding as we navigated our return to fully in-person operations, and thank you for helping us prepare for another successful year! I ask that all community members continue to adhere to the current campus access requirements which make it possible for us to be together safely on campus.
Our work together is of vital importance to the world, and I am honored to be a part of our TC community that is creating solutions and greater equity across the fields of education, health and psychology. When you see me in the hallways, please do say "hello" and share what you are most excited about this year!
Warmly,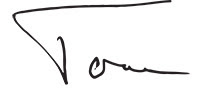 Thomas Bailey
President, Teachers College
Spot the TC Trailblazers in the Above Graphic
Shirley Chisholm (M.A. '51) was the first Black woman elected to the United States Congress.
Angela Santomero (M.A. '95) co-created the award-winning television program Blue's Clues.
The "Happy Birthday to You" song, originally penned as "Good Morning to You," was co-written in 1893 by TC faculty member Patty Smith Hill.
Frank W. Cyr (Ph.D. '33) is the "father" of the yellow school bus.
American artist Georgia O'Keeffe studied at TC under Arthur Wesley Dow.
---