Amid growth in student enrollment and high school completion rates, along with a promise to integrate the latest technology into classrooms by 2025, Indonesia has one of the largest education system globally. Yet, despite its victories, the nation still struggles with inequity across its schools.
Regardless, a new trial study reveals that K-12 students throughout Indonesia are scoring over 30 percent higher on national exams, in part, thanks to work from TC alum and West Sumatra native Muhamad Iman Usman (M.A. '14).
"I was the youngest of six children and the first in my family to graduate from college," shares Usman. "Though statistics deemed that I would be yet another child with no access to higher education, my parents instilled in me a hunger to go beyond our town's boundaries and always give back to my community."
Over the years, his passion for education quickly became a catalyst for even greater ventures, from tutoring and book clubs to launching youth-led advocacy groups. He recounts these ventures in his award-winning book titled Masih Belajar, which translates to 'Still Learning.'
These experiences, amongst many others, inspired him to create Ruangguru, an edtech company that aims to provide access to quality education in Southeast Asia. To date, the website and mobile app have served over 40 million teachers and students.
"The concept behind Ruangguru was to connect students with quality educators and fill the gaps within the education system," shares Usman, who serves as chief operations officer of the company. "Everyone deserves to have access to quality education."
A Dream in the Making
During his time at Teachers College, Usman pursued his studies in the International Education Development (IED) program, determined to conduct deep-dive research on the roots of educational inequity, particularly in his home country. He found himself immersed in endless nights of devouring research papers, exploring how Indonesia's public, private, and non-profit sectors were tackling issues in the education system.
"I discovered jarring data, such as the fact that over half of the teachers in Indonesia were not qualified to teach and that over 42% of Indonesian students performed below the Programme for International Student Assessment (PISA)'s average in math, science, and literacy," he explains.
These statistics, paired with the innovative tech culture in New York City, inspired Usman to explore creating a web platform that would deliver quality, interactive content for Indonesian students.
For months following, he explored different product ideas, designed prototypes, and launched pilots with various target markets. "I was grateful throughout the entire process because my classmates, along with my advisor, Oren Pizmony-Levy, were very supportive and regularly gave me constructive feedback," he shares.
Upon graduating from TC in 2014, Usman had a complete product ready for launch that he titled "Ruangguru," which translates to "Teacher's Room."
Reimagining Education Through Ruangguru
Aiming to empower teachers and students to achieve their full potential, Ruangguru incentivizes learning while creating a personalized study experience for students. The comprehensive app comprises 100,000 animated learning videos and over 40 million Q&A exercises, complete with "fun, animated videos with engaging storylines" for young learners and "more sophisticated, comprehensive lesson plans for older students." And for teachers, Ruangguru provides valuable support and resources, like tools for classroom management, a lesson plan guide, teacher training materials, and access to a content marketplace.
Over the years, Usman has fine-tuned the platform even more, with accessibility as a primary focus. "We found it was very difficult to serve smaller cities, as we didn't have a large enough supply of teachers to fulfill such a broad reach. I realized we needed a better solution to bridge the gap between accessibility and quality."
In 2016, the company launched a mobile version of the web platform, aiming to improve the accessibility factor. "We thought, why not deliver the best of both worlds and make quality education even more accessible through a mobile lens," he shares, noting that students have access to tech-enabled tuition centers and a private tutoring marketplace.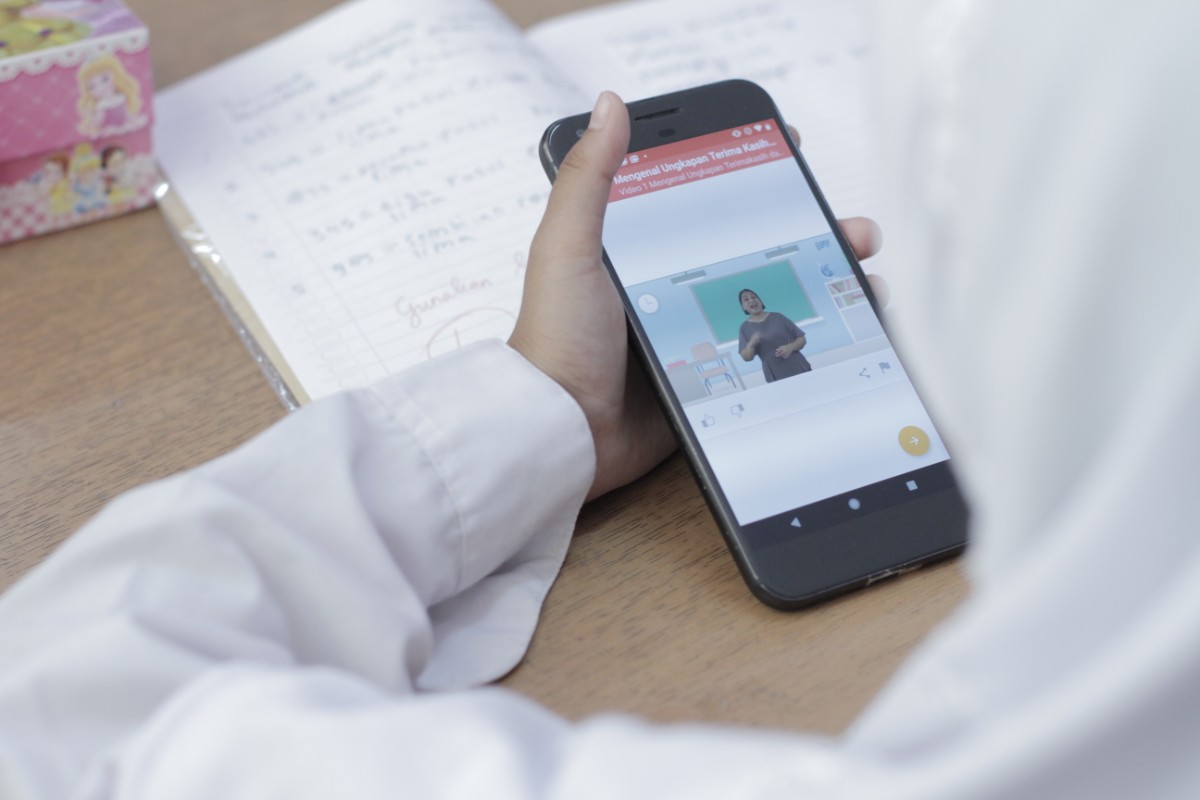 Through improved accessibility, Ruangguru has seen tangible results. A recent survey revealed that 96 percent of users agree that Ruangguru helped them understand learning concepts better than the physical classroom space.
The plethora of positive student feedback inspired Usman to develop the Ruangguru Foundation. "The idea behind the foundation is to help students that are often left behind, including those with disabilities, those living in underserved communities, and more," he shares.
Since its founding, the Ruangguru Foundation has helped over 1,000,000 to date and established partnerships with numerous donors including Google.org, MIT Solve, USAID, Atlassian Foundation, DFAT, and the Ministry of Education of Indonesia.
"We're committed to collaborating with other organizations to refine further and expand our reach," shares Usman. " What can we do better? What can we try next time around?"
A Future Filled with Possibilities
For Usman, Ruangguru's potential to serve students around the globe is limitless. "There is still much to accomplish," he adds. "The transformative potential of new technologies like AI and blockchain offers vast possibilities to enhance and optimize our educational initiatives. Teachers College encouraged me to tap into my full potential when exploring new ideas."
He notes that beyond k12, Ruangguru is expanding to become a one-stop learning solution for all, incorporating new offerings like coding lessons for kids, English Academy, study abroad-prep, and more.
The startup is also investigating how education can lead to better job opportunities. "It's about going beyond personal growth to improve people's lives by equipping them with skills that they need to be successful in today's competitive job market," adds Usman, a recipient of EY's 2019 Emerging Entrepreneur Award.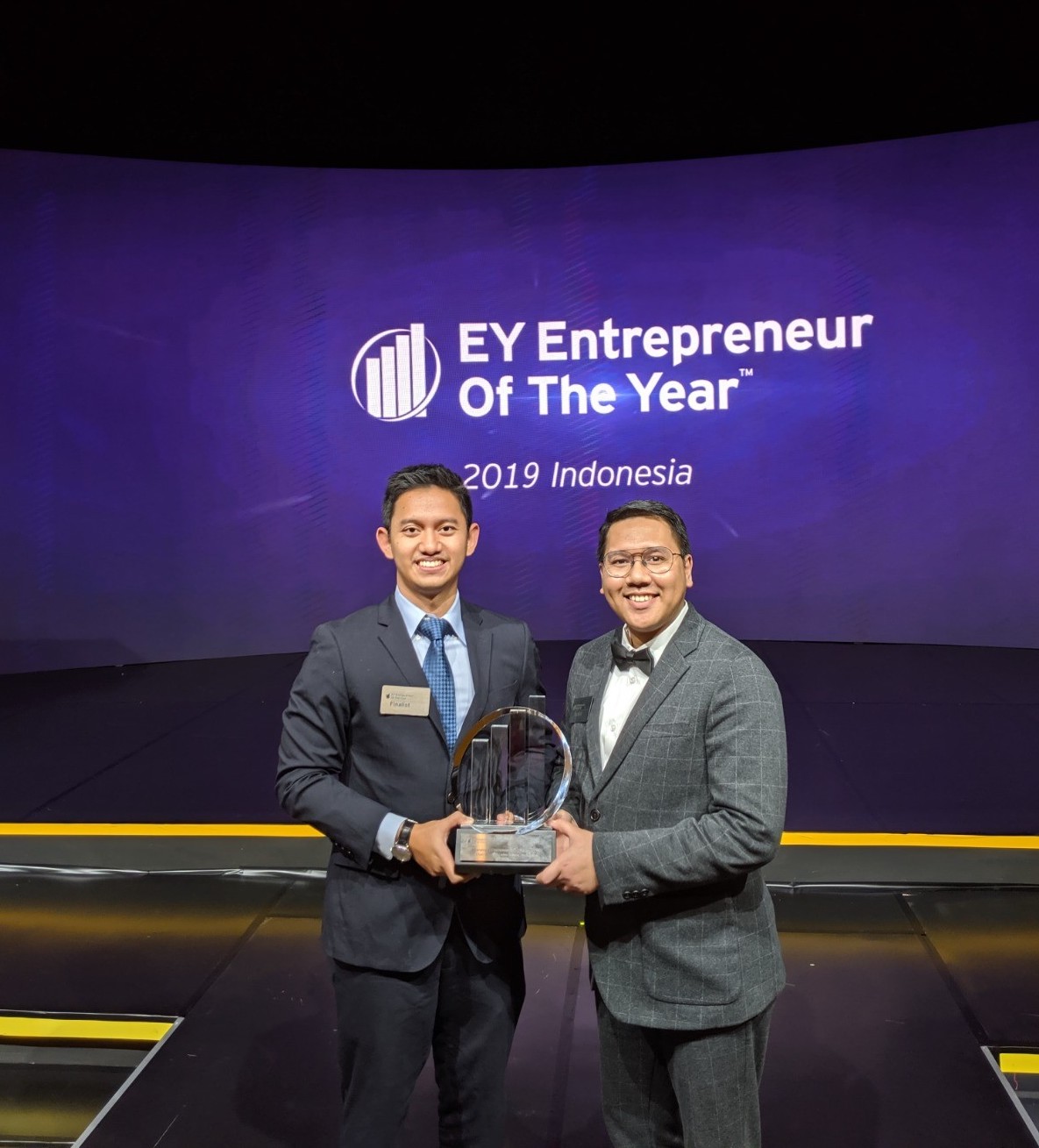 And on a personal level, the tech guru says he's just getting started. "I'm exploring areas of giving and impact in sports, entertainment, advocacy, philanthropy, and more," he shares. He's currently producing his first feature-film (Andragogy, expected to be released later in 2023), established a tennis facility to promote youth development, and runs his youth-scholarship and mentorship program for college students in Indonesia.
Yet what drives Usman the most is that there isn't a 'one-size-fits-all' solution to learning. "At TC, we explored diverse educational practices and perspectives from around the world. By broadening my understanding, I could apply all that I learned at TC to my work at Ruangguru," he shares.
"Learning doesn't stop when you graduate or leave the classroom. It happens on the job, in the workplace, in communities, and from the people you lead," he concludes. "It's inspired me to think about lifelong learning for myself and everyone I meet along the way."