When a Tucson, Ariz., gunman killed five people and wounded 14 others in 2011, TC doctoral student Dawn Myers was on duty as a paramedic. The tragedy, Myers said, remained "raw" in the desert community for long after. About 800 miles away and 11 years later, 19 children and two teachers were shot and killed at an elementary school in Uvalde, Texas. TC doctoral student Jenny Caruso, a classroom teacher at the time, would join millions of others in watching the aftermath unfold on the news.
Both events would punctuate the journeys of Caruso and Myers, now scholars examining gun violence as a public health issue. As doctoral students in TC's Health Education program, the two study and conduct research under the guidance of leading expert Sonali Rajan, the Inaugural President of the Research Society for the Prevention of Firearm-Related Harms, which was established late last year and recently hosted its national conference in Chicago that Caruso, Myers, and Rajan attended together along with their colleagues.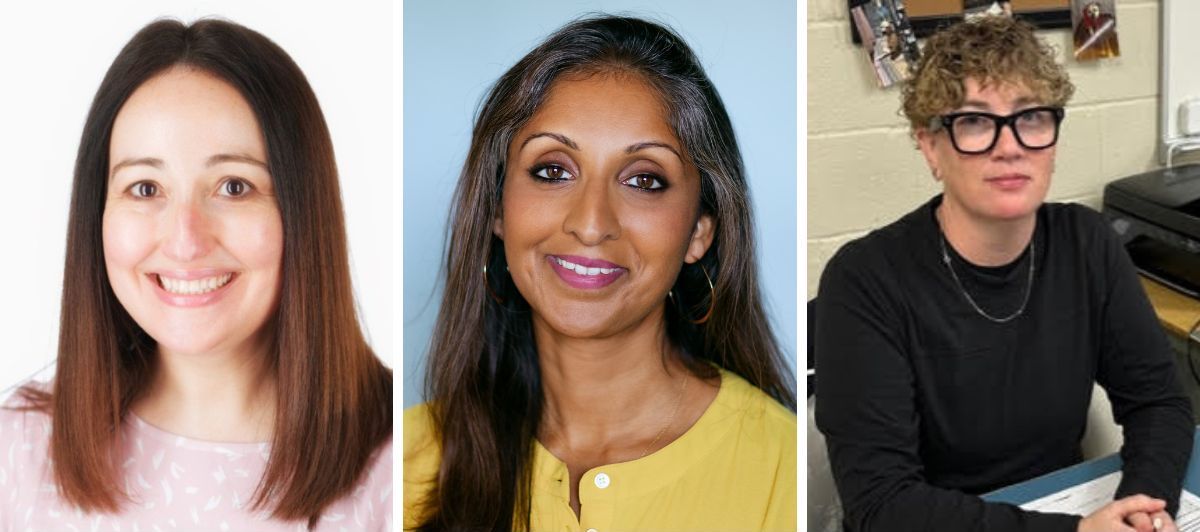 "It was incredible to experience the breadth of work across so many different disciplines that approach gun violence from different perspectives," said Caruso, who specifically studies school-based teacher trauma. "And have the opportunity to learn from them, and create opportunities to work alongside each other in the future."
Preparing the next wave of gun violence prevention scholars is part of what drove Rajan and her contemporaries to establish the national research society, a key milestone in any growing discipline, much less one that was barred from receiving federal funding for nearly 25 years and until relatively recently. But as the Washington Post editorial board wrote this month, the organization plays a distinct role from advocacy organizations working on the same issue by offering scientific findings that "speak for themselves."
"We are in this to fix this," says Rajan. "Doing this kind of research is difficult and challenging, and it can be heartbreaking. To see so many people come together in such creative, collaborative and compassionate ways to do this work — which has incredible need and urgency — that is something I'm still reflecting on, absorbing, and taking in. For that I feel enormous gratitude."
Gun Violence by the Numbers
45,000+ firearm deaths each year
54% of gun-related deaths are from suicide
23% more gun deaths occurred in 2021 vs. 2019
The development of new science alongside the immense amount of work required to establish, build and grow a research society is certainly a feat in itself, but how Rajan and her team have executed that work is just as significant. In just its second year, the conference ballooned to approximately 700 attendees across numerous fields and career points — a diversity that Rajan, her colleagues, and her students see as essential to the efficacy and scalability of this work.
"The scope of the problem is so enormous," Rajan says, "that it requires an 'all hands on deck' kind of effort."
Reaching the full potential for such diverse collaboration remains an ever-moving target for Rajan and colleagues, including Myers, who suspects that they were one of the few attendees who conducts research in addition to teaching high school.
"We're in the trenches," says Myers, who recently celebrated a decade in the classroom, and hopes to engage more educators and young people in research-driven violence reduction solutions throughout their career.
"We need to not just be willing to do the research, but to listen," Myers explains. "What are teachers seeing and hearing? We need a connection with the kids and let them have a voice. They have a finger on the pulse of what is going on and where this is coming from…And how do we get youth involved to make those changes and make them feel safe to make those changes, much less in underfunded and under-resourced schools?"
The Conference by the Numbers
~700 conference attendees
333 scientific presentations
225 attendees were students, careers, and early-career scholars
210 unique institutions
20 different academic disciplines
39 states represented
4 countries represented
Rajan, her students, and colleagues here via the Columbia Scientific Union for the Reduction of Gun Violence (SURGE) and at institutions across the country are exploring just that, among other questions — and while Rajan and her contemporaries have identified specific policies with promising indicators of success, researchers see a long road ahead in confronting the complexities of gun violence, which claims more than 45,000 lives each year in the U.S., many from suicide. In September, the White House launched the Office of Gun Violence Prevention, and recent research has also confirmed firearm injuries as the leading cause of death among children and teens in the U.S.
"Every single year, gun violence claim the lives of over 40,000 Americans, with guns being the number one killer of kids nationwide. This is not only unacceptable, it is also preventable," said Deputy Director for the White House Office of Gun Violence Prevention Rob Wilcox, who delivered remarks during the conference's opening ceremony. "Research continues to show that proven prevention methods like red flag laws, secure gun storage, background checks and investing in community-based solutions reduce gun deaths and make communities safer. President Biden and this Administration will continue to follow the research on gun safety through implementing the historic Bipartisan Safer Communities Act, identifying new executive actions, building state and local partnerships, and coordinating the federal response to gun violence."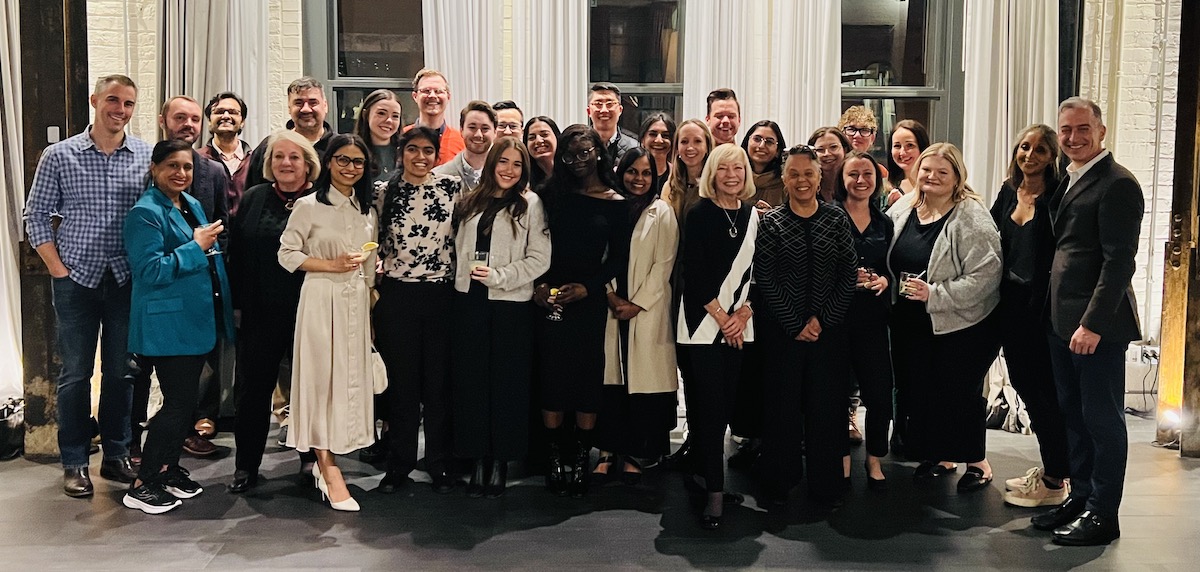 The White House's efforts are among what experts see as a changing tide. "Dr. Rajan was already doing this work, which I'm really proud of and excited by as her colleague," Myers says of Rajan, whose research on gun violence prevention dates back to 2014. It's amazing to watch TC grow into such a prominent leader in this space."
Leading critical research in a relatively new discipline while working closely with students, Rajan is giving them a front-seat to what it takes to pursue brave inquiry with the highest of measurable stakes amid an often heated political backdrop. But despite the tragedies tied to gun violence and the debates that follow, Rajan, her colleagues, and her students — who see themselves continuing in this field — remain focused on the research itself with clarity and precision.
"Let's leave the finger-pointing to the politicians," Myers says from their classroom. "I don't know if we could ever stop [gun violence], but maybe we could really make a difference."