Over 1,000 new students gathered on West 120th Street earlier this week, beaming with excitement as they walked through the halls of Teachers College adorned with blue and gold balloons for TC's annual New Student Orientation (NSO) celebration.
The spirited event, hosted by the Office of Graduate Student Life and Development, included a robust itinerary of resources and activities to prepare new students as they embark on their grad school journey. Take a closer look…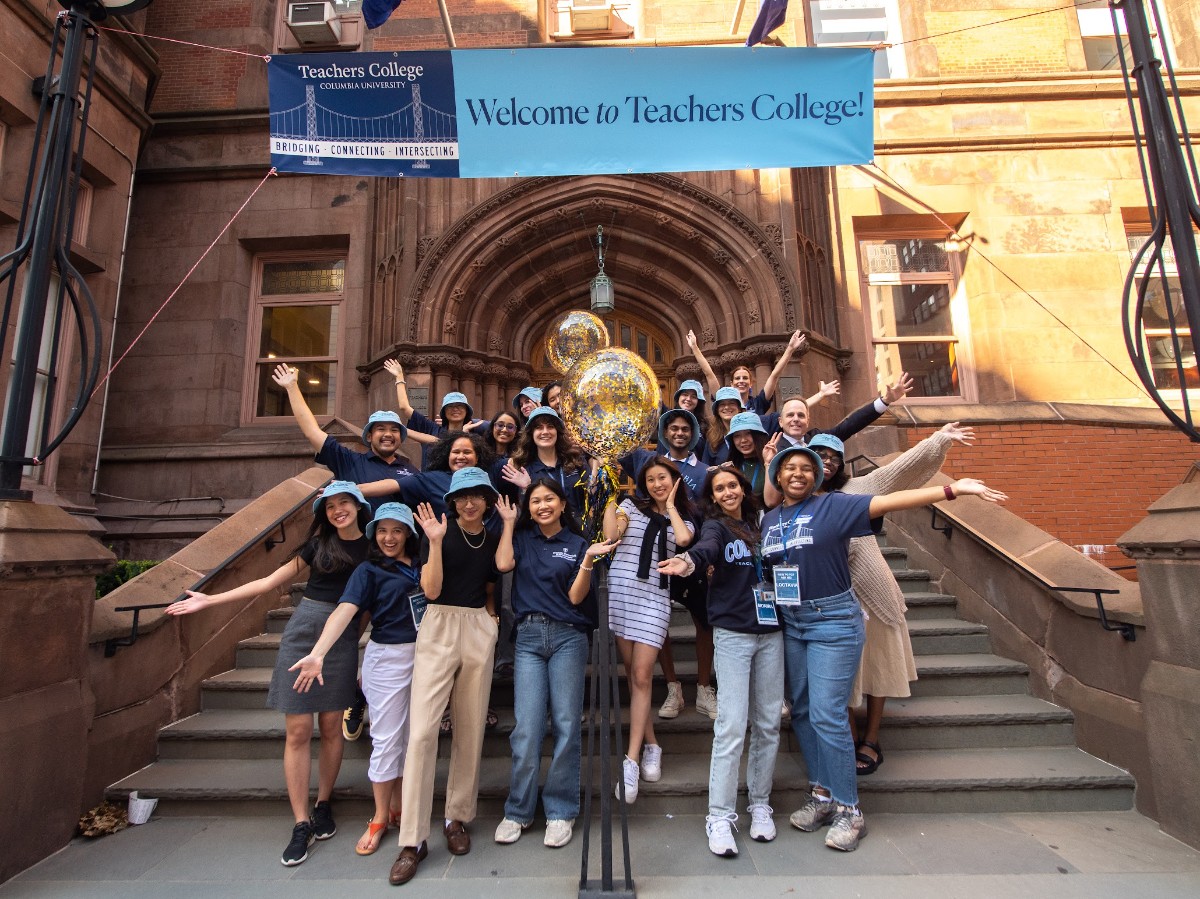 All smiles as students posed for photos with their new classmates ahead of an action-packed day.
First stop, the Office of Graduate Student Life & Development, where students inquired about campus offerings and resources like TC NEXT, The Graduate Writing Center, and more.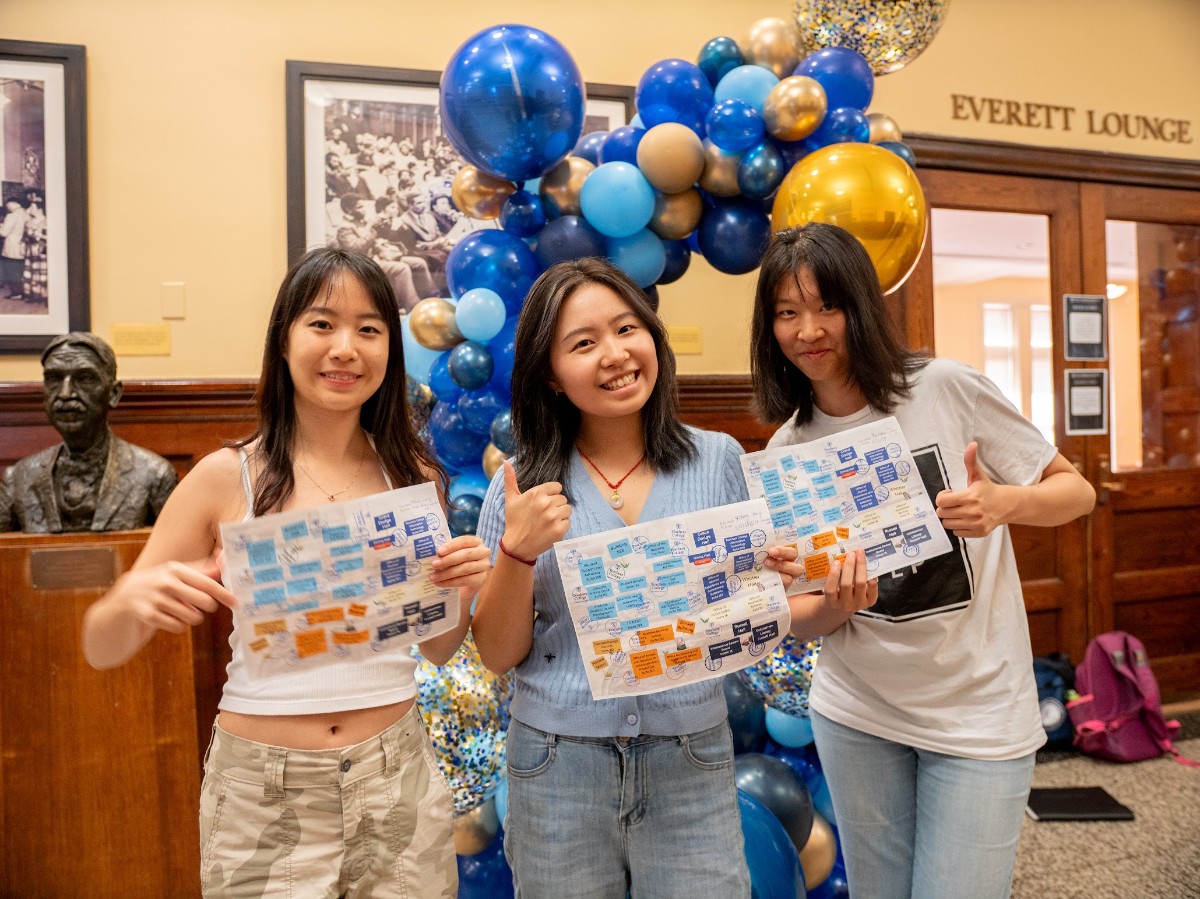 The three-day event included an action-packed list of to-do's from a TC-themed scavenger hunt to a special trip to Broadway.
"The energy that students bring to campus during New Student Orientation is unmatched! Graduate Student Life and Development is thrilled to put together the week of events to welcome the newest members of the TC community," shares Fanny He, Associate Director of Graduate Student Life & Development. "We hope after the NSO experience that students feel even more connected to TC than ever before."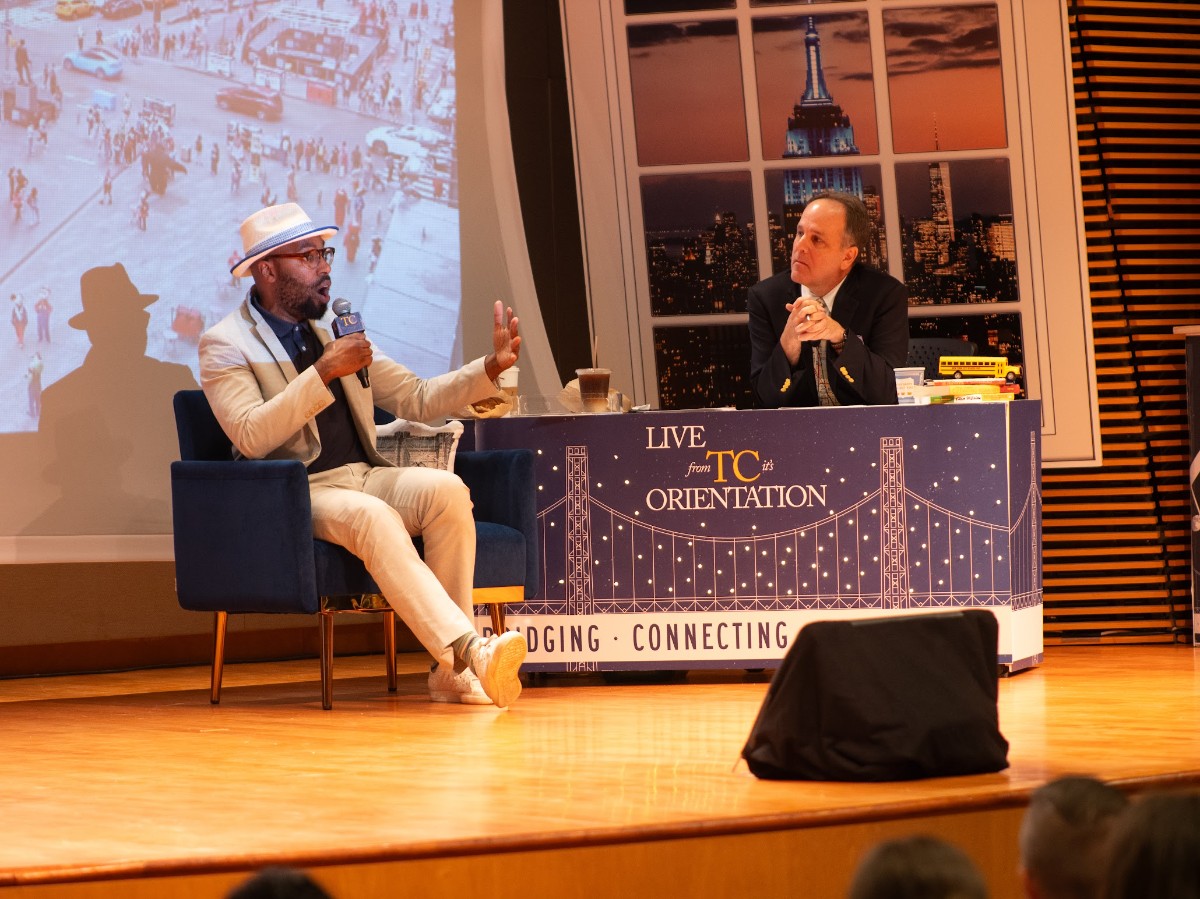 Live from Teachers College…it's New Student Orientation! TC's Tom Rock, Vice Provost for Student Affairs, hosted his annual talk-show-inspired event along with Denise Boneta, Executive Director of Graduate Student Life & Development.
The presentation featured special guests and TC community members, including President Thomas Bailey, Provost KerryAnn O'Meara, Chris Emdin, and more followed by music, trivia, and fun!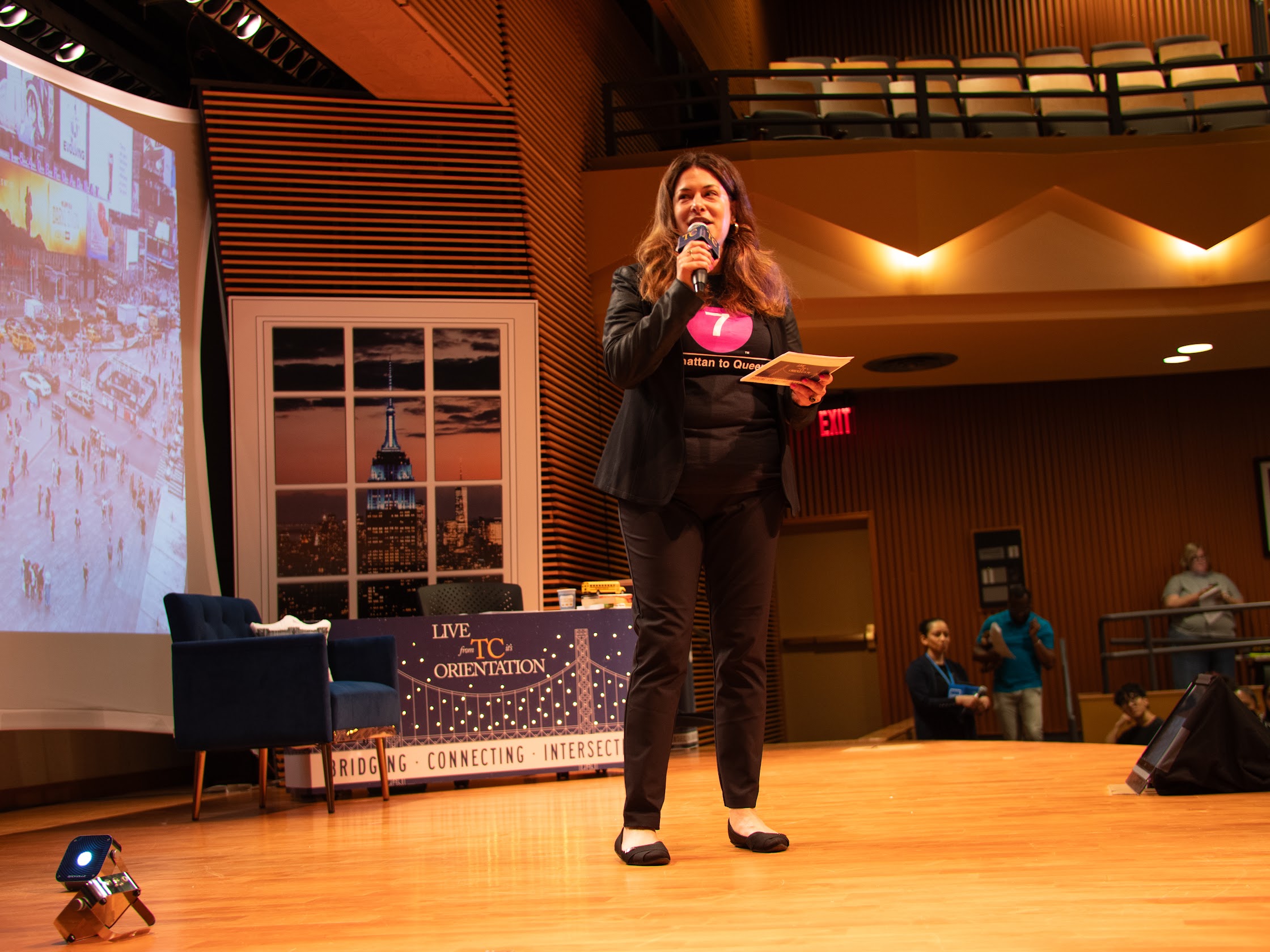 "It's such a pleasure to welcome our new students to the TC community through our NSO activities. Fanny He and the Graduate Student Life & Development (GSLD) team have thought of such creative and informative ways to engage and familiarize our students," shared Rock. "These students are changemakers—it is clear and evident. And while these students chose TC for their graduate studies, I like to remind them that we also chose them! Together, we can continue to make a difference in the lives of others."
"It's an honor to be one of the speakers for the program to assist students in realizing that we're so excited that they're here and we'll continue to be here for them throughout their time and beyond," added Boneta. "The energy from NSO persists throughout the first few weeks of classes, and I love seeing familiar faces in the hallways!"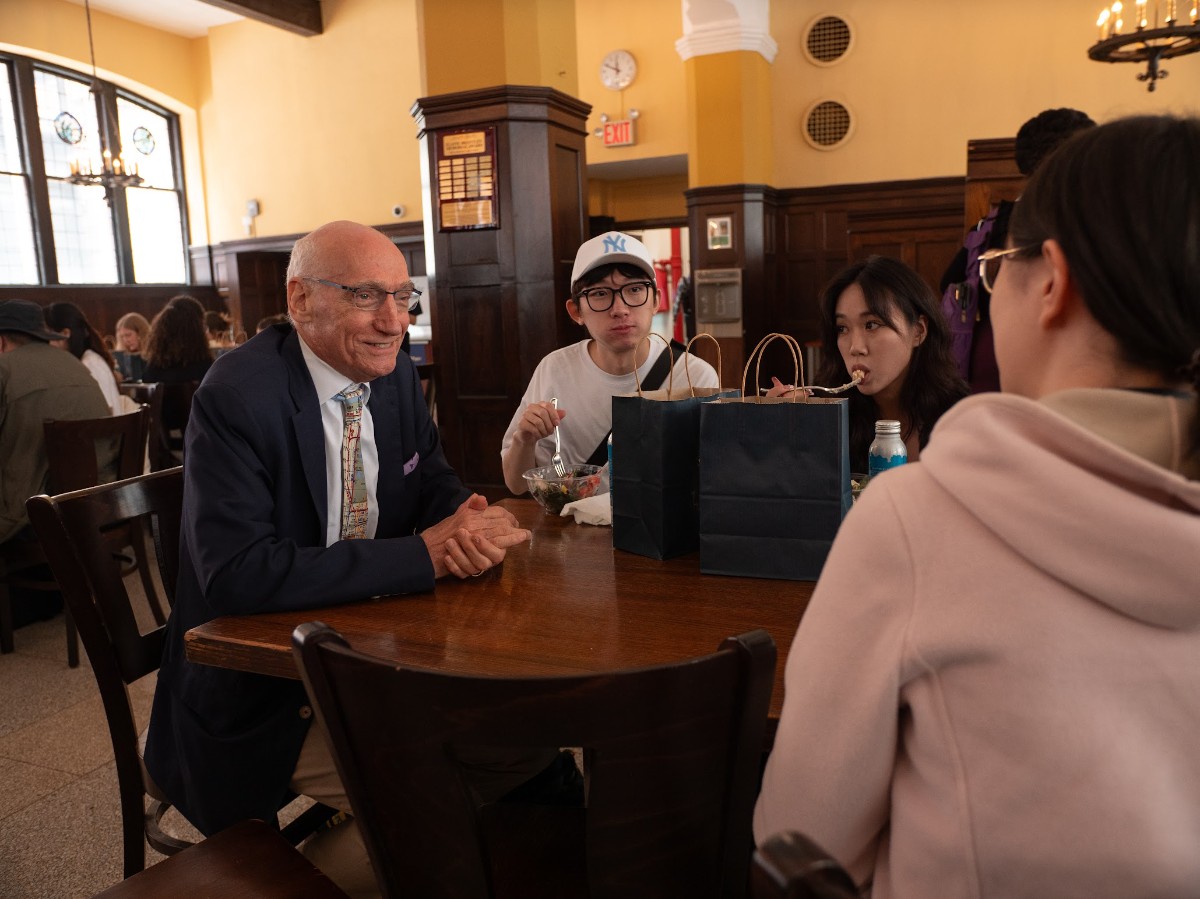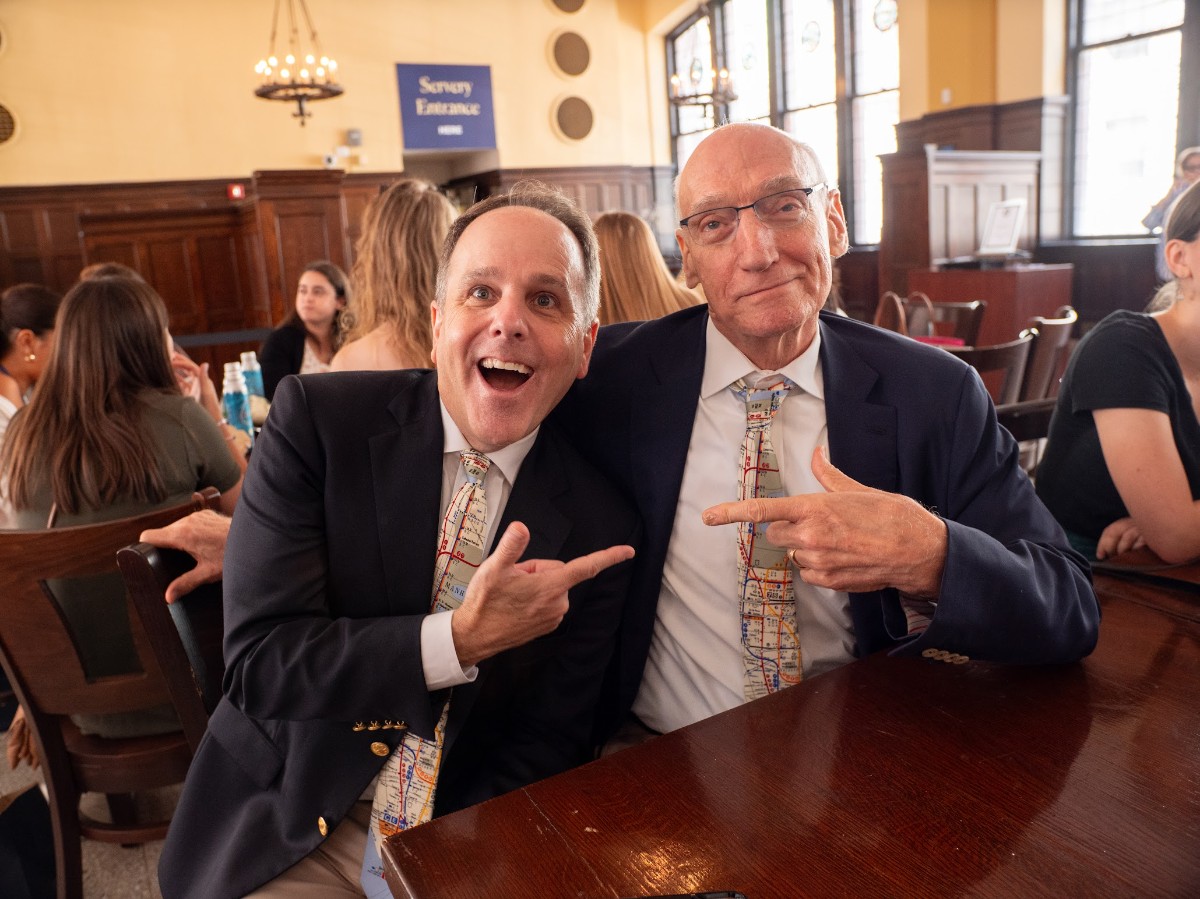 Friendly faces: During a celebratory lunch, students chatted with President Bailey and Tom Rock.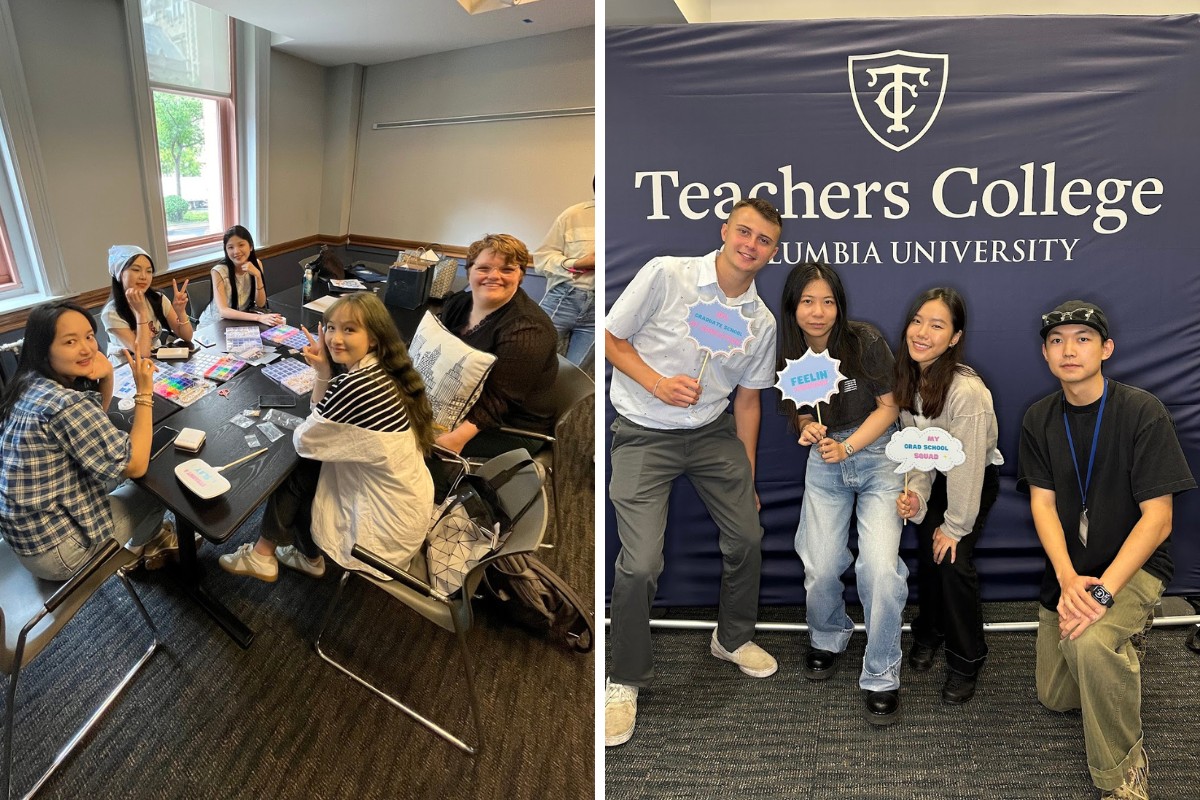 After lunch, students visited the Friendship Room to meet new peers and make memories through hands-on activities, including painting and puzzles.
"As a new international student, I was very nervous about starting grad school. However, NSO allowed me space to build connections with different people with different backgrounds and cultures," shares Maria Theresa Largo, a new student in TC's Clinical Psychology program.
"My favorite memory was sitting at a random table during lunch with girls from a variety of academic programs, and we all decided to do the scavenger hunt together! Intentional activities to build friendship are always great, but these small moments where great friendships are made are priceless! I'm glad NSO was able to make that possible."
Say cheese! Students enjoy a photo-op before entering the U.S. Open at the Arthur Ashe Stadium.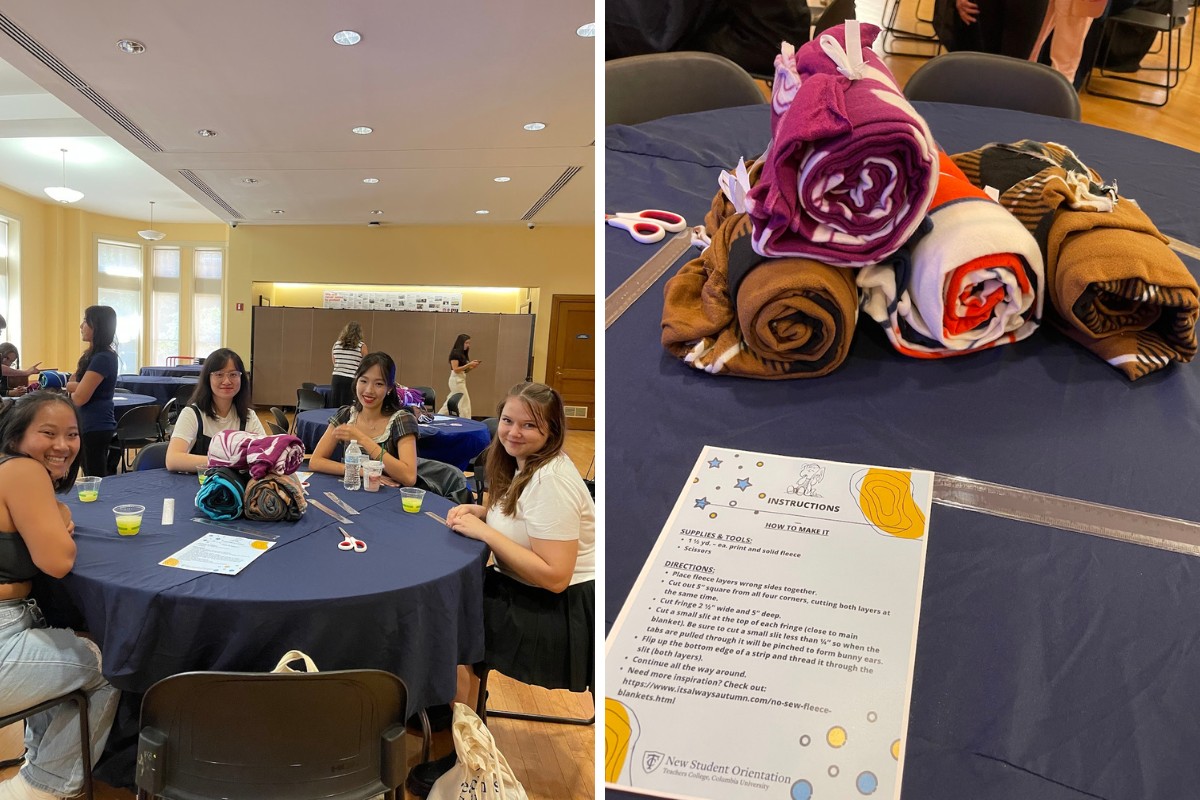 Get involved and give back! All were encouraged to stop by Everett Lounge and join Project Linus along with TC Serves to cut, tie, and sew labels on blankets for children in need while connecting with future classmates.
Carousel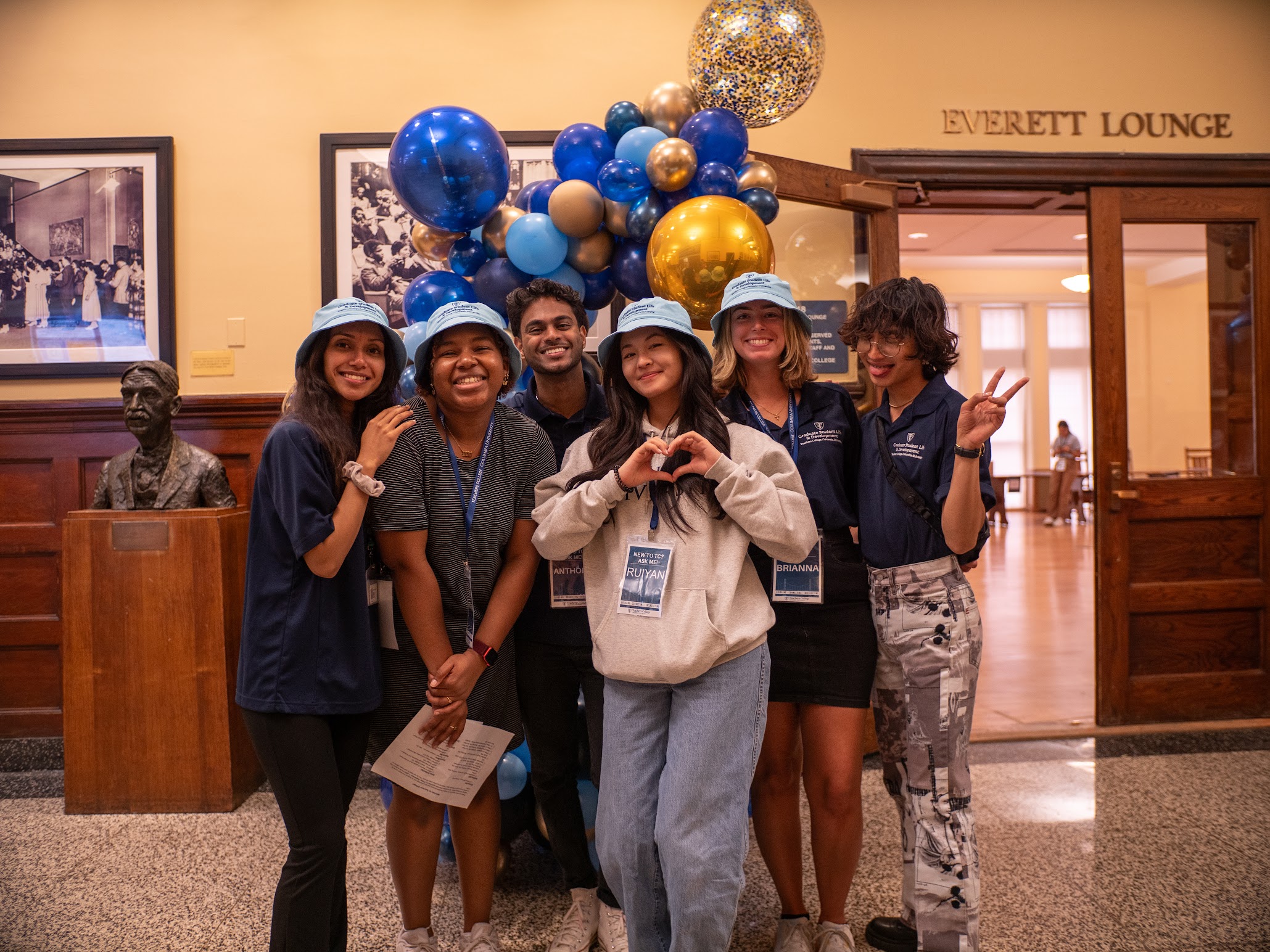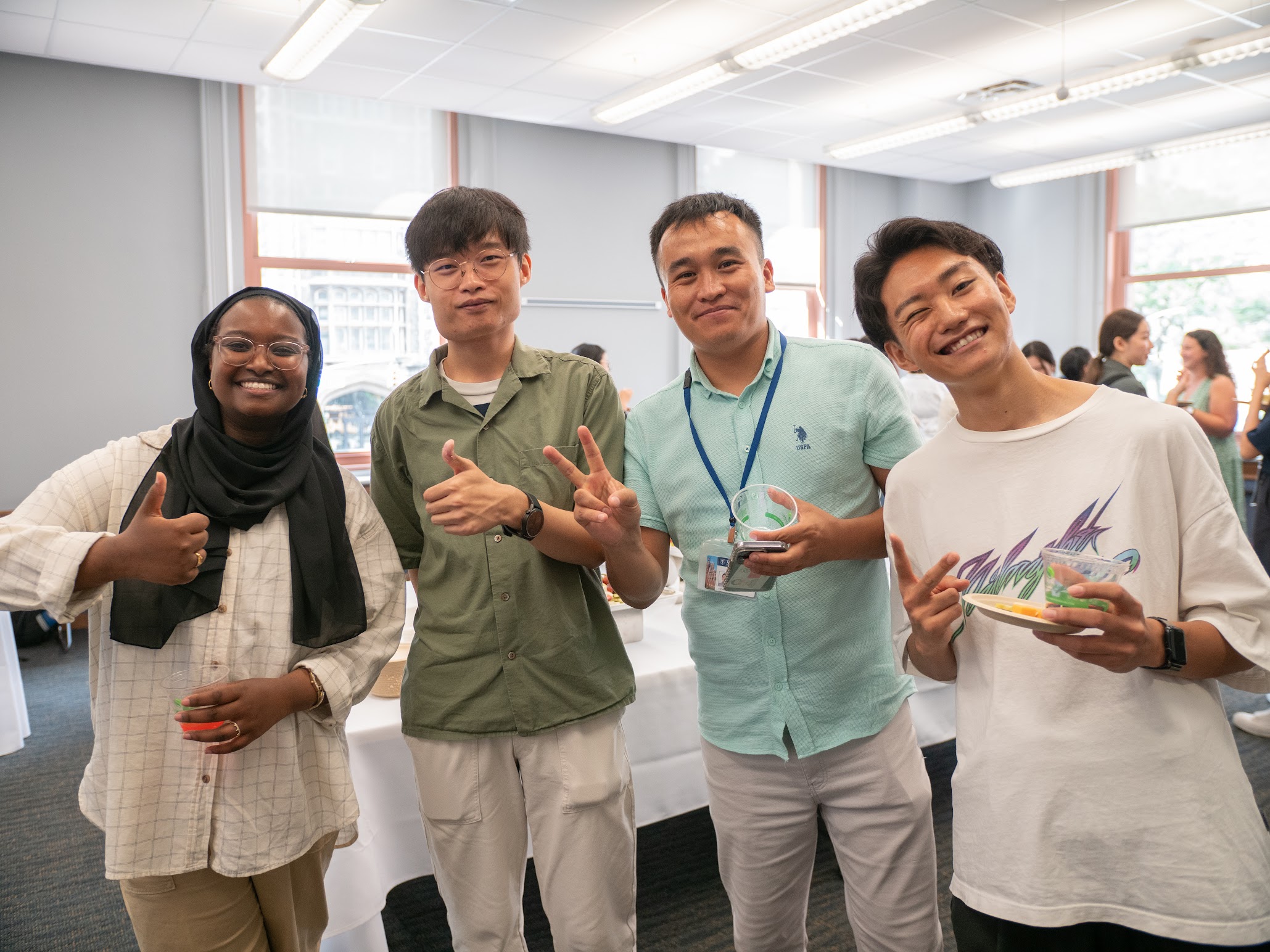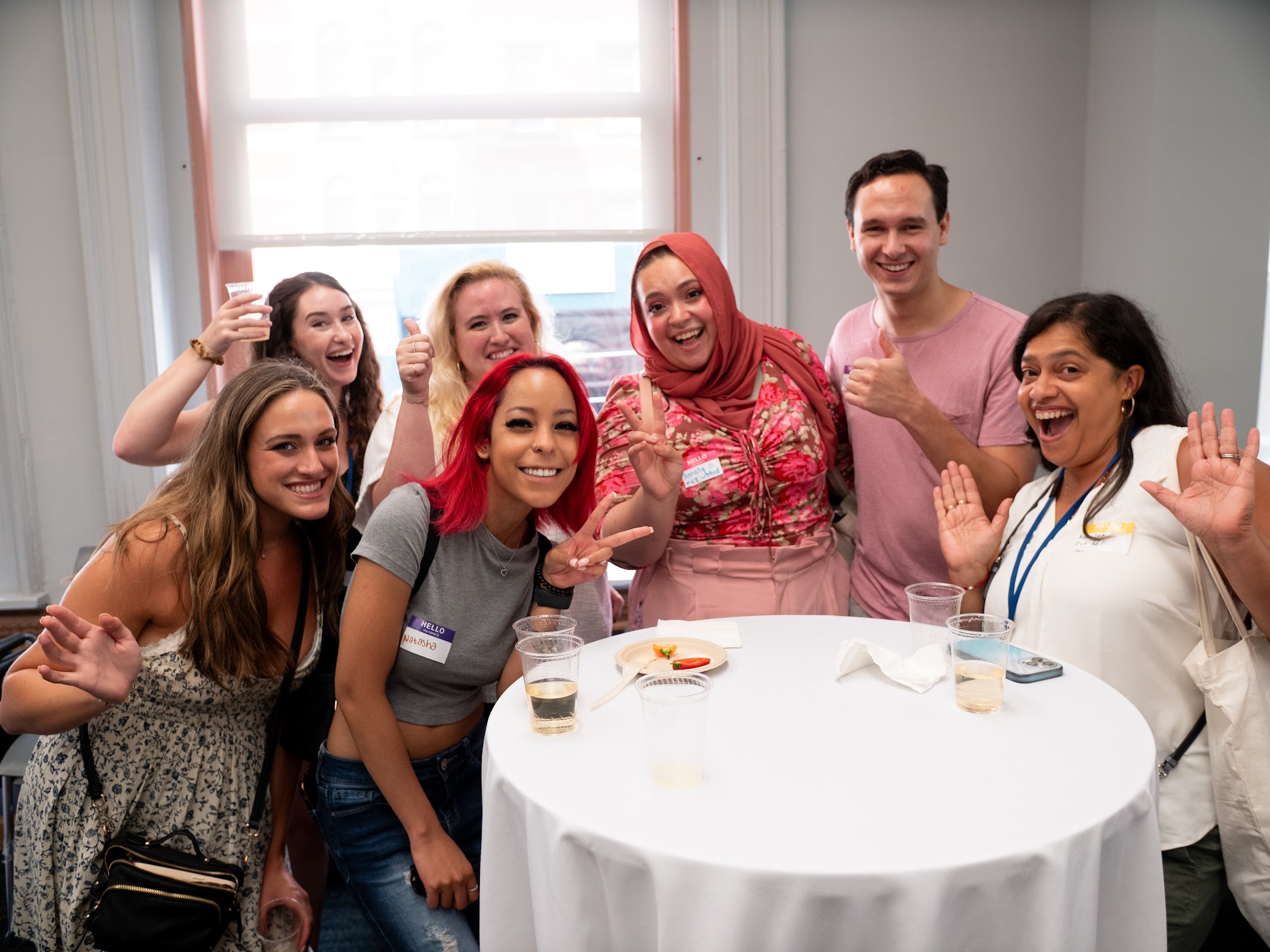 "I enjoyed being part of the NSO team this year as a student volunteer, mainly because I had the opportunity to be on the other side, helping the new students navigate their first year at TC," shares Gabriela Lopez Bertoni, a current student in the Bilingual Special Education program. "It was a great opportunity for me to meet others outside of my program and participate in activities that foster community building."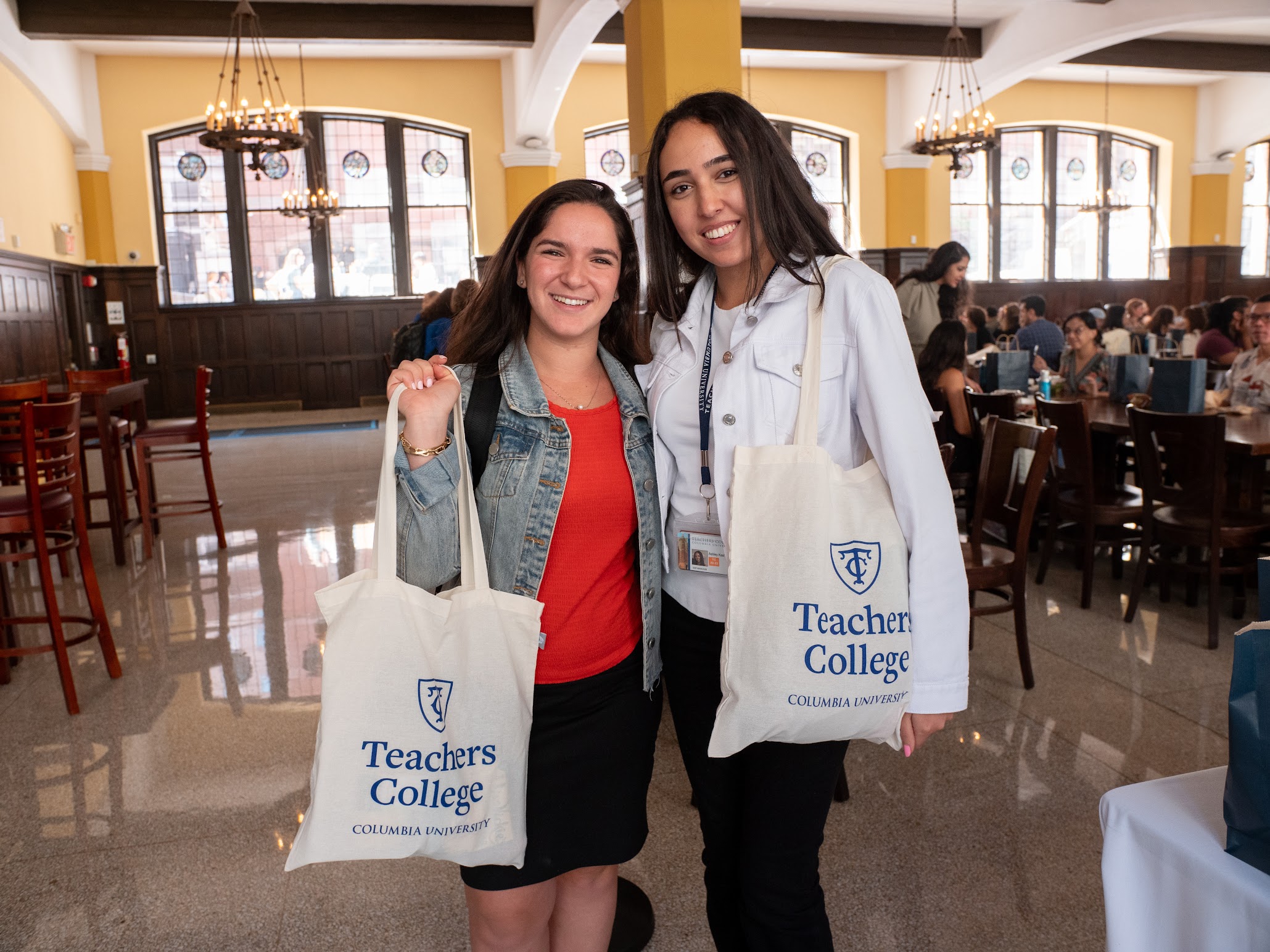 ...That's a wrap, TC! Stay tuned for future events, happenings, resources and more through the Office of Graduate Student Life & Development and be sure to connect with us on social media.