With just $2000, TC's Amra Sabic-El-Rayess and her team of graduate students began supporting educators to prevent radicalization in their classrooms and schools. But after three years and numerous grants, the group has trained more than 2000 educators and educational staff across 47 U.S. states, and continues to expand their trainings beyond schools by engaging journalists, law enforcement, and faith leaders.
This fall, Sabic-El-Rayess' framework for preventive resilience — grounded in her novel theory of Educational Displacement — embarks on a new chapter. Her latest project will create a digital library of unifying stories of resilience told by and for educators that can be integrated into curricula as a resource in violence and hate prevention.
The initiative, funded by a $820,000 grant for innovation from the U.S. Department of Homeland Security's Center for Prevention Programs and Partnerships, accompanies Sabic-El-Rayess' complementary efforts, including Reimagine Resilience, a professional development program for U.S educators and educational staff, and Project Belonging, which collaborates directly with High-Schools and Middle-Schools to support the development of local violence prevention initiatives led by students.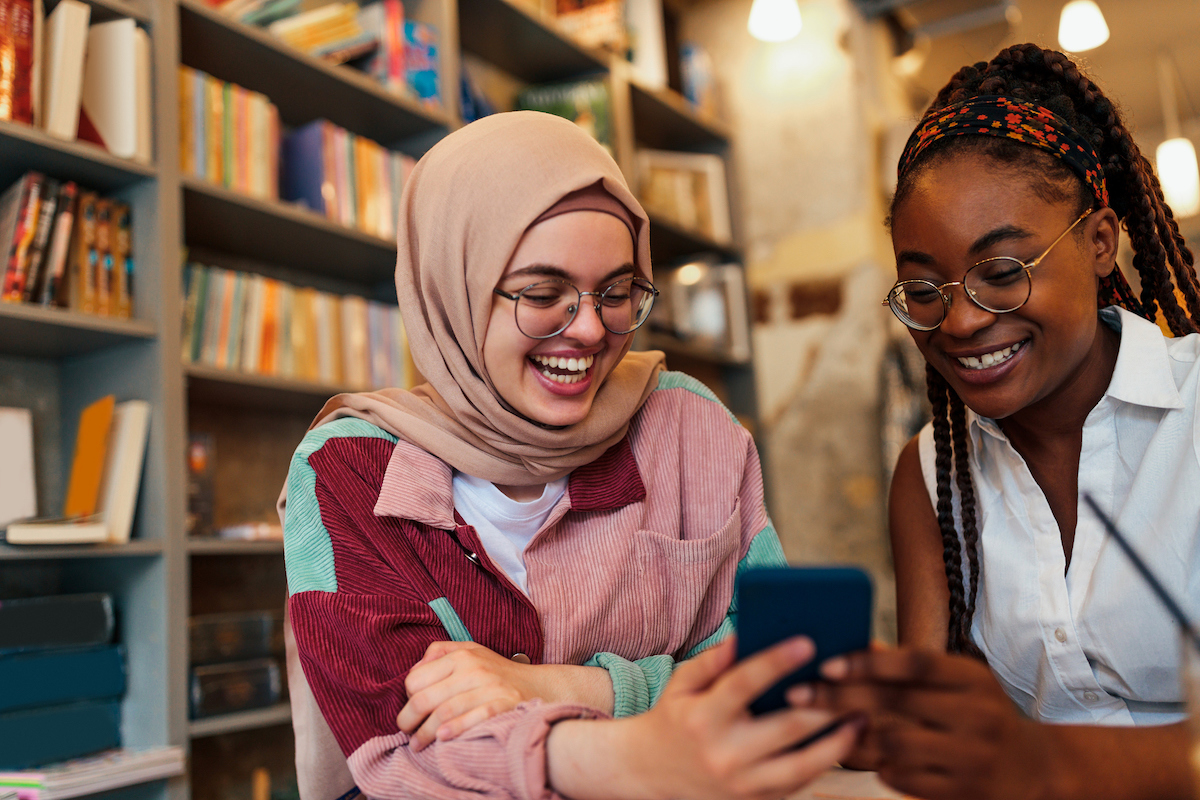 But the forthcoming digital library focused on stories of resilience harkens back to a truth that Sabic-El-Rayess has long held: that diverse storytelling plays essential roles in cultivating peer acceptance – a protective factor against targeted violence and hate – in classrooms, schools, and communities.
"Ultimately, the solution is a whole-of-society approach that integrates common human values in what we teach and how we teach," Sabic-El-Rayess, Associate Professor of Practice, said at the United Nations earlier this year. By creating multiple touch points for prevention, the team's work can continue to empower educators and their communities.
Sabic-El-Rayess' Innovation Award is the third consecutive grant from the DHS's Center for Prevention Programs and Partnerships that supports her research and work to conceptualize, design, and implement evidence-based programs and practices to build resilience to narratives of hate and celebrate the protective power of storytelling in communities across the U.S. And as younger and younger children become exposed to extremist narratives, Sabic-El-Rayess notes, "building empathy, connection, and understanding" is vital to preventing violence down the line.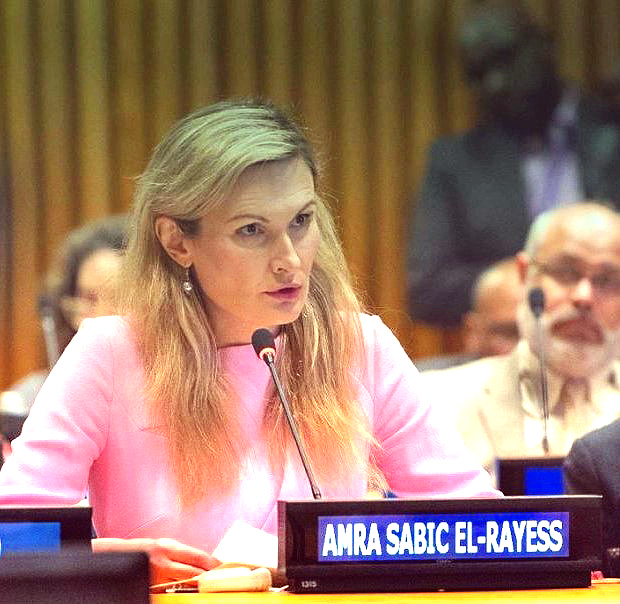 With her team of students, whom she considers her "true partners" in this work, Sabic-El-Rayess has spotlighted what community members can do to build competencies and skill sets to develop resilience to misinformation, hate, and educational displacement, a phenomenon many experience today, which she defines as a sense of invisibility in a learning environment that even the top performing individuals can feel when targeted for who they are.
Diverse storytelling, the research shows, is a key protective factor against targeted violence — and has the ability to "offer students an experience to learn about the many dimensions of identity that come together within a story." And in this new effort, Sabic-El-Rayess and her team will further expand access to the powerful unifying stories of resilience that can have a transformative impact on the youth in classrooms across the world.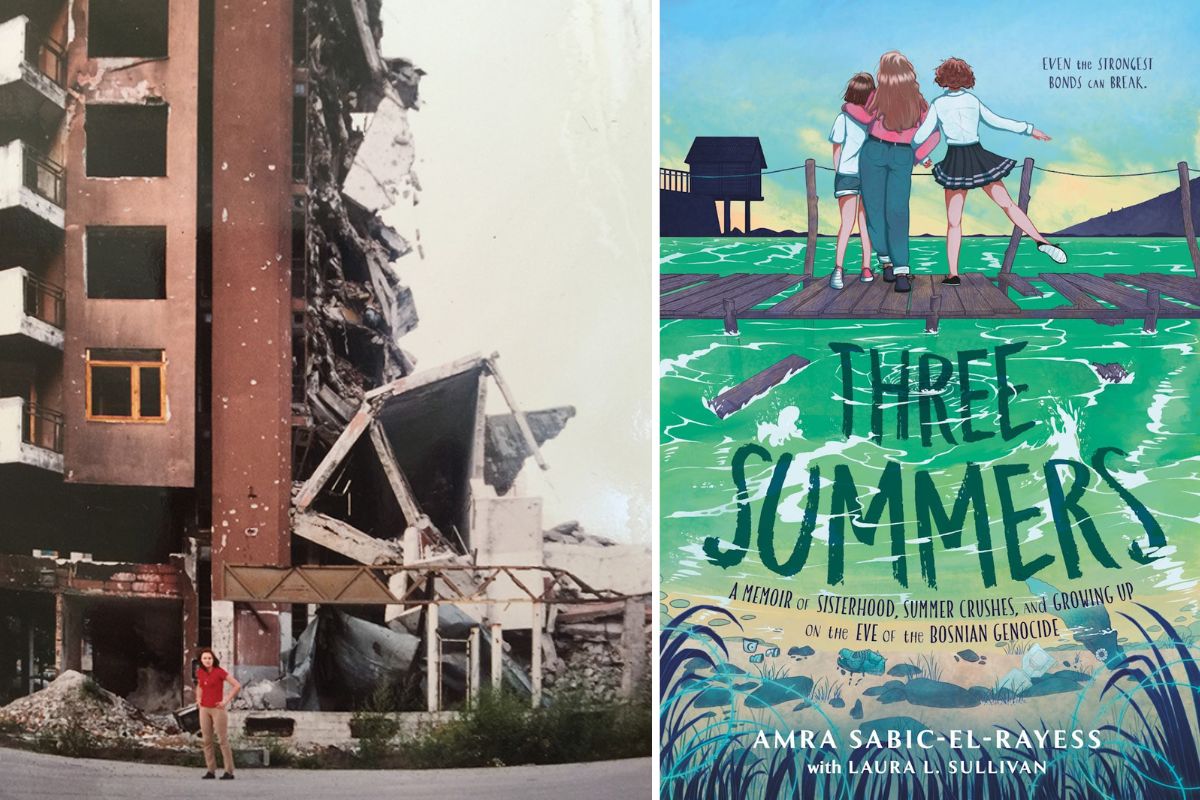 Prevention, the scholar says, is the core principle of working towards a less violent, more inclusive world. "So much of what we discuss after a mass shooting or a violent act of extremism is 'intervention,'" says Sabic-El-Rayess, a survivor of the Bosnian genocide herself who sees her lived experience as formative in her approach to rethink and reimagine violence prevention. "We have the tools to immunize everyone from extremism by building a sense of preventive resilience, and protecting you from being susceptible to hate."
In addition to sharing these programs across the world — from New York to Colorado, Indonesia to Austria — these research opportunities and training programs offer hands-on experience to the doctoral students that assist Sabic-El-Rayess.
"I never imagined," says Vik Joshi, a doctoral student who has worked alongside Sabic-El-Rayess since the inception of these violence prevention initiatives, "that we would be leading a historic shift towards the recognition and empowerment of educators as pivotal stakeholders in the mission to counter hate and violent extremism."
As Sabic-El-Rayess and her team travel the country to nurture resilient classrooms and communities, she continues to author transformative stories of resilience to hate including her upcoming memoir, Three Summers. "I deploy the remarkable power of storytelling whenever I can", she says, "because we live in times when many narratives seek to divide us and efforts to unify communities are increasingly rare. It is our collective responsibility to shift this dangerous imbalance."