Buckley, Daniel L. (db2428)
Skip to content
Skip to main navigation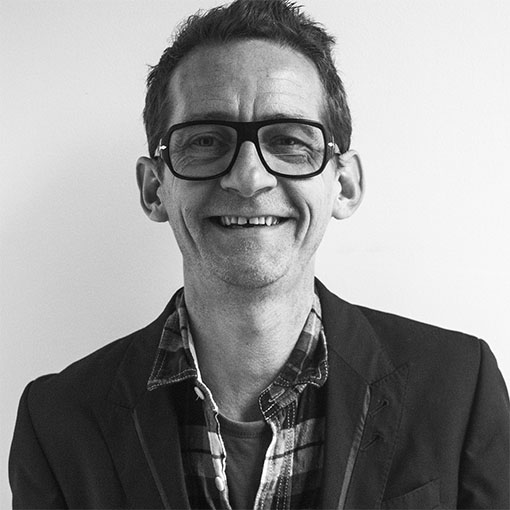 Buckley, Daniel
Part Time Instructor
Instructor
Mathematics, Science & Technology
212-678-3344
Office Hours:
By appointment; please email.
Educational Background
Don Buckley has transformed learning spaces so they work for teachers and students and not just architects, he has transformed textbooks so that they work for students and teachers and not just publishers, and transformed new media resources so that they work for students and teachers and not just programmers. He has advanced degrees from leading European universities, is a former industrial chemist, published photographer, and consultant to MOMA's Education Department. and many Independent Schools on design thinking, STEM, STEAM and more. Don is a co-founder of Tools at Schools, a not-for-profit organization whose mission is to bring Design Thinking to School's by partnering them with companies to solve real world problems. As well as teaching a graduate course at Columbia Teacher's College in Educational Technology, he is an author for Pearson's Interactive Science Program (a K-8 Science series for 21st century schools). Don speaks nationally and internationally on Innovation in Education and Design Thinking and is passionate about Travel, Architecture, Design, Change and Innovation.
He is a scientist, technologist, educator, author, traveler, innovator and dual citizen of Ireland and the United States.
Education:
B.Sc. (Hons.) - University College Cork, Ireland (Chemistry)
M.Sc. - Dublin City University, Ireland (Analytical Chemistry)
Ph.D.ABD - Imperial College London, U.K. (Public Health Engineering)
Scholarly Interests
Innovation In Education
Design Thinking
Educational Technology
School and Classroom Design
Physical Computing
Entrepreneurship


Selected Publications
Interactive Science Series by Pearson
http://www.pearsonschool.com/index.cfm?locator=PSZtSj&PMDBSOLUTIONID=6724&PMDBSITEID=2781&PMDBCATEGORYID=814&PMDBSUBSOLUTIONID=&PMDBSUBJECTAREAID=&PMDBSUBCATEGORYID=&PMDbProgramID=67681&elementType=asset&elementID=Authors



How can design thinking be used in Education to innovate schools, curriculum and leadership.

Works with Design Agency aruliden helping schools to bring innovation and design thinking to schools.

Courses
Related Articles