Laverty, Megan (ml2524)
Skip to content
Skip to main navigation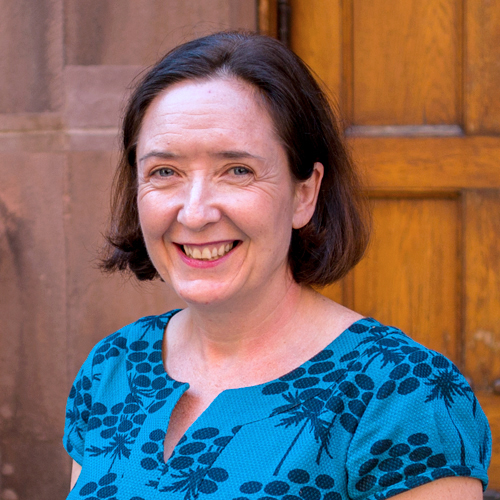 Laverty, Megan
Associate Professor of Philosophy and Education
212-678-3393
Office Hours:
Fall 2015: Thursdays 7:45 - 8:45 am and 5:30 - 7 pm (non-colloquium days only)
Educational Background
Megan Laverty received her Master of Arts in Philosophy from the University of Melbourne. She received her Ph.D. in Philosophy from the University of New South Wales. She taught in the Philosophy Department at the University of Melbourne before taking up the position of Assistant Professor in the Department of Educational Foundations at Montclair State University (MSU) in 2000. Megan Laverty came to Teachers College in 2005.
Scholarly Interests
As a philosopher of education my research is in the area of moral philosophy with a focus on language, communication, civility and dialogue. Within this field of study, I focus on the following philosophers: contemporary neo-Wittgensteinians that include Iris Murdoch and Cora Diamond; Aristotle; Jean-Jacques Rousseau and Immanuel Kant; the English and German Romantics from the 18th Century; and John Dewey from the 20th Century.
Selected Publications
Maughn Rollins Gregory and Megan Jane Laverty (eds.) In Community of Inquiry with Ann Margaret Sharp: Philosophy, Childhood, and Education (London & New York: Routledge, 2017).
Maughn Rollins Gregory and Megan Jane Laverty "Pragmatism and the Unlearning of Learnification" Childhood and Philosophy 15 no. 8 (2017): 521-536. http://www.e-publicacoes.uerj.br/ojs/index.php/childhood/article/view/29925/21450
Communication as Translation: Reading Dewey after Cavell in "The Truth is Translated": Cavell, pragmatism, and philosophy as translation, Naoko Saito & Paul Standish (eds.) (New York & London: Rowan & Littlefield, 2017): 121-140.
'There is no Substitute for a Sense of Reality': Humanizing the Humanities. Symposium: Humane Education—Recovering Humanistic Dimensions of Teaching, Learning, and Research, edited by Chris Higgins, Educational Theory 6 no. 6 (2015): 635-654.
As Luck Would Have It: Thomas Hardy's Bildungsroman on Leading a Human Life, Studies in Philosophy and Education (2014) 33: 635-646.
Review of Justin Broackes, Iris Murdoch, Philosopher: A Collection of Essays, Notre Dame Philosophical Reviews, 2012.08. 32; http://ndpr.nd.edu/news/32649-iris-murdoch-philosopher-a-collection-of-essays/
Communication and Civility. Civility in Politics and Education. Deborah S. Mower and Wade L. Robison (eds.) (New York and London: Routledge, 2012), pp. 65-79.
Quotidian Sublimity. Teaching with Reverence: Reviving an Ancient Virtue for Today's Schools. Jim Garrison and A.G. Rud (eds.) (New York: Palgrave, 2012), pp. 137-151.
Can You Hear Me Now? Jean-Jacques Rousseau on Listening Education. Educational Theory (2011), Vol 61. No. 2, pp. 155-169.
Learning our Concepts. Journal of Philosophy of Education (2009) Vol. 43, No. 1, pp. 27-40. The article was reprinted in Reading R.S. Peters Today: Analysis, Ethics, and the Aims of Education. Stefan E. Cuypers and Christopher Martin (eds.), Oxford: Wiley Blackwell, 2011), pp. 24-37.
Review of Gert Biesta's Beyond Learning: Democratic Education for a Human Future in Studies in Philosophy and Education, (2009) Vol. 28, No. 6: p. 569.
Iris Murdoch's Ethics: A Consideration of her Romantic Vision (New York and London: Continuum Press, 2007).
Megan Laverty is a Fellow of the Institute for the Advancement of Philosophy for Children (IAPC). She has held visiting appointments at the Australian Catholic University in Australia, Gyeongsang National University in South Korea, and the Hong Kong Institute of Education in Hong Kong.
Courses
Related Articles