Limerick, Nicholas (nl2539)
Skip to content
Skip to main navigation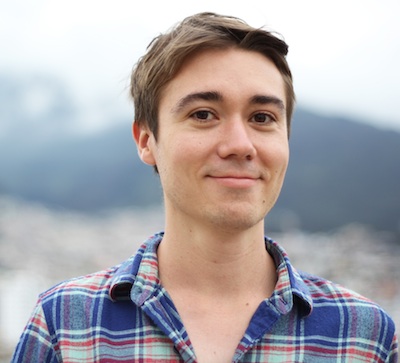 Limerick, Nicholas
Assistant Professor of Anthropology and Education
International & Transcultural Studies
212-678-3313
Office Hours:
Fall 2018 Wednesdays, 5:00 - 7:00p.m. Thursdays, 1:00 - 2:00 p.m.
Scholarly Interests
Linguistic and cultural anthropology, anthropology of education, social movements and the state, Indigeneity, multicultural citizenship, multilingualism, language revitalization, urban inequality, Latin America, Ecuador


Educational Background
Ph.D., University of Pennsylvania
Selected Publications
Limerick, N. (2018). Attaining Multicultural Citizenship Through Indigenous Language Instruction: Successful Kichwa Misfires and the Modeling of Modernist Language Ideologies in Ecuador. Journal of Linguistic Anthropology, 28(3), 313-331.
Limerick, N. (2018). Kichwa or Quichua? Competing Alphabets, Political Histories, and Complicated Reading in Indigenous Languages. Comparative Education Review, 62(1), 103–124.
Courses
Related Articles