Marsick, Victoria J. (vjm5)
Skip to content
Skip to main navigation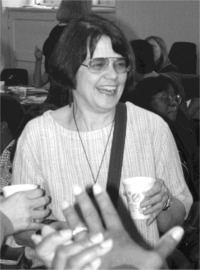 Marsick, Victoria
Professor of Education/Co-Director J.M. Huber Institute
Program Director of Adult Learning
Organization & Leadership
212-678-3754
Office Hours:
Fall 2019:Monday: 3 pm to 5 pm; Tuesday: 3 pm-5 pm; or by appointment.
Educational Background
B.A., Notre Dame University
M.I.P.A., Maxwell School
Ph.D., University of California at Berkeley
Scholarly Interests
Informal workplace learning; team learning; action learning; strategic organizational learning and knowledge management.Learning organizations. International models of management.
Selected Publications
Informal and Incidental Learning in the Workplace (Routledge).
Sculpting the Learning Organization(Jossey-Bass).
Team Learning Survey (Organization Design and Development).
Facilitating Learning Organizations: Making Learning Count (Gower).
"Informal Learning on the Job" (Advances in Developing Human Resources, Berrett Koehler)
Spring Office Hours: By Appointment Only
Fall Office Hours: Monday 5-7 PM, Tuesday 3-5 PM, or by appointment
Courses
Related Articles