The Teachers College Smarter Parenting (and Grandparenting) Series features talks with experts in their respective fields of education, psychology and health who provide evidence-based advice to help parents and grandparents navigate challenges that arise during the critical years of child development. Listen to podcasts of our past sessions, and stay tuned for upcoming live events!
TC Parenting Podcast: The Kindness Advantage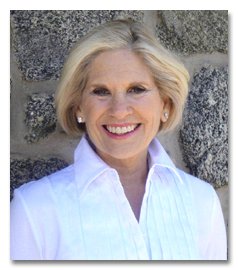 Dale Atkins (M.A. '72), Ph.D.
October 18, 2018 @ Cosmopolitan Club

Authors Dale Atkins (M.A. '72), Ph.D. and Amanda Salzhauer, MSW discuss The Kindness Advantage: Cultivating Compassionate and Connected Children, a practical and concrete guide for parents, grandparents, caregivers, teachers and others. Designed to be read with children as young as four, the book offers inspiration and activities to teach kids empathy and inspire a culture of compassion and connection.

TC Parenting Podcast: Youth Mental Health: Knowing When to Help and How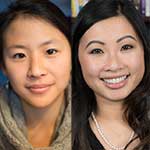 Christine Cha, Ph.D. & Cindy Huang, Ph.D., TC Faculty Counseling and Clinical Psychology Department, Teachers College
May 9, 2017 @ The Lotos Club
Mental health can be a tricky topic for parents. What signs do we need to look for? When do we help, and how? Dr. Cha and Dr. Huang--faculty members in TC's Counseling and Clinical Psychology Department and co-directors of the The Child and Adolescent Mental Health Project (CAMHP)-- provide an overview of mental health issues for children and adolescents, and discuss practical ways for parents to effectively address mental health concerns such as depression, anxiety, and self-harm. In addition, Dr. Cha and Dr. Huang discuss key research on these topics and offer parenting resources, with the ultimate goal of fostering well-being both within and beyond childhood and adolescence.
TC Parenting Podcast: Teacher You: Creating Learning Spaces at Home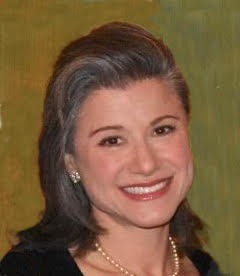 Featuring Karen Aronian (Ed.D.'15) Aronian Education Design LLC
April 8, 2017, Academic Festival @ Teachers College
We're all teachers and lifelong learners. As our children's first teachers we are facilitating their early development in our everyday decisions and the environments in which we live. Yet, have we been mindful in creating our home environment, is it an ideal place to learn, explore and stretch possibilities? Just as schools, museums and libraries do, we can create optimal learning spaces that speak to our children's development and maximize their creative potential.
TC Parenting Podcast: Tools and technology for learning to be a learner: the powerful ideas of making and coding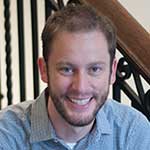 Featuring Dr. Nathan Holbert, TC Faculty, Founding Director of Snow Day Learning Lab, Assistant Professor of Communication, Media, and Learning Technologies Design
February 28, 2017 @ India House
Making and coding are all the rage these days. And connecting kids to these activities is easier than ever with plenty of maker fairs to attend, expensive new construction kits to buy, and fun, playful coding apps to download. But what is the value of these activities? Is "making" really new? Does everyone need to learn to code? How do these practices and activities relate to things like "STEAM" (Science, Technology, Engineering, Arts and Mathematics) or so-called "21st Century Skills?" And if these things are important, how or where do we start with our children? Dr. Holbert provides a brief overview of the maker movement and new efforts to provide computer science to all children. He also discusses current thinking around who engages in these activities and how we, as parents, can encourage all of our children to find value in these practices and skills.
TC Parenting Podcast: The Spiritual Child – The New Science on Parenting for Health and Lifelong Thriving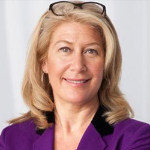 Featuring Dr. Lisa Miller, Ph.D., TC Professor of Psychology and Education; Director, TC Spirituality MindBody Institute
May 5, 2016 – The Solarium @ The 3 West Club
In this session of the TC Smarter Parenting (and Grandparenting) Series, TC's Lisa Miller explores the next big idea in psychology: the science and the power of spirituality. Miller explains the clear, scientific link between spirituality and health, showing that children who have a positive, active relationship to spirituality have significantly more positive markers for thriving—including an increased sense of meaning, purpose, and high levels of academic success. Drawing on her recently published book, also titled The Spiritual Child, Miller combines cutting-edge research with broad anecdotal evidence from her work as a clinical psychologist to illustrate just how invaluable spirituality is to a child's mental and physical health. She provides practical advice for parents, offering concrete ways to develop and encourage their children's—and their own—well-being.
TC Parenting Podcast: Raising Children Who Soar – A Guide to Healthy Risk-taking in an Uncertain World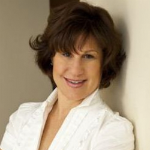 Featuring Dr. Nancy Eppler-Wolff (Ph.D. '85), clinical psychologist and psychoanalyst; TC Faculty, Clinical Psychology program
April 2, 2016, Academic Festival @ Teachers College
Let's face it: Virtually all parents and grandparents can recall instances of interfering in their young children's lives—whether by intervening in a playground squabble, or "helping" with a school project. How can we keep our children safe in an uncertain world, but also raise them to be able to take positive emotional risks necessary for healthy development? With stories based on the diverse families from her practice and book by the same title, educator, psychology and psychoanalyst Dr. Nancy Eppler-Wolff offers real-world scenarios and practical solutions.
TC Parenting Podcast: Beginning Limit Setting and Positive Discipline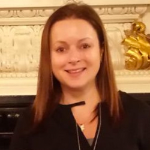 Featuring Dr. Bronwyn Becker Charlton (Ph.D. '03), Co-founder, SeedlingsGroup
February 25, 2016 @ The Lotos Club
Children misbehave. It's a normal part of their development—and it's part of a parent's job to help them learn to regulate their emotions and behavior. Yet standard tactics such as time-outs, punishments, and consequences, fall short when it comes to actually changing behavior. The answer, supported by 40 years of research, is simple, though the steps involved are more complex. Dr. Bronwyn Becker Charlton shares ways to help parents focus their energy on what they want a child to do, rather than wasting it on what they want a child to stop doing.