On May 20th, the Tisch Food Center's Food Ed Coalition collaborated with East New York Farms to host a virtual award ceremony that honored Food Ed Coalition members and celebrated their work addressing food insecurity over this past unprecedented school year. This was the first ever award ceremony for the Food Ed Coalition and recognized the tremendous efforts made by organizations and individuals to ensure vulnerable kids are fed.
The event was hosted by student interns from East New York Farms, who shared their experiences in the internship program and what they have learned. The ceremony featured a film on what East New York Farms means to the youth interns, as well as touching poetry, including the following poem by Karmita Randall.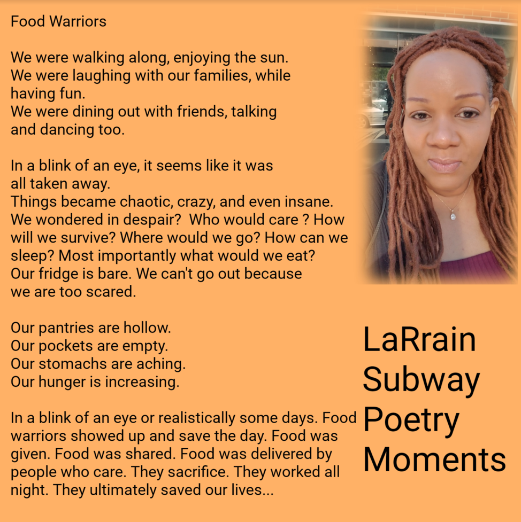 One intern, a 10th grader from Brooklyn School for Math and Research, shared that the most important thing he learned at East New York Farms was "how to influence the food landscape and contribute to my community, by offering fresh, affordable and organic fruits and vegetables to people of low-income." Students set the stage for the event by explaining how their communities were some of the hardest hit during the COVID-19 pandemic and connecting poor outcomes to unhealthy diet and food insecurity.
Awards were presented to individuals and organizations who made a difference in their schools, communities, and organizations, fighting food insecurity and ensuring all kids have access to healthy food. Recipients include:
We salute these organizations while we also recognize that all Food Ed organizations have been heroic in their work, both pre-pandemic and since the pandemic began.
The awards ceremony also included keynote remarks from Monique Lindsey, founding member of the Lunch 4 Learning parent caucus and closing remarks from Pam Koch, EdD, RD, Executive Director of the Tisch Food Center. Through the incredible efforts of the Food Ed Coalition and impressive student interns at East New York Farms, the inaugural Food Ed Coalition Award Ceremony: Unsung SHeroes - Kids, COVID, and Food was a delightful celebration of all the hard work done in this past year.
Learn more about the Food Ed Hub and how the Food Ed Coalition has supported children and families during the pandemic here.