Renewed Accreditation with the Highest Marks
TC emerges from a Middle States review with flying colors and creates a new self-improvement model in the process
The Middle States Commission on Higher Education has emphatically renewed Teachers College's accreditation and affirmed TC's efforts to remain at the forefront of shaping new approaches to teaching and learning in the 21st century.
The Commission awarded its highest marks, finding that the College is in full compliance with all review standards and offering no mandated recommendations for improvement. The Commission's evaluation was based on a two-year review process that included a final three-day site visit by a Middle States team and a College self-study overseen by a 22-member internal steering committee of administrators, faculty members, professional staff, students, alumni and a trustee.
Teachers College is among the top graduate programs in education in the country," the Middle States team wrote in its evaluation report. "It aspires to be at the intellectual forefront of issues facing American education. The vision is to use a research-inspired multi-disciplinary approach, blending both theory and practice to educate the next generation of teachers, counselors, etc. Such an approach necessitates rapid transformation and responsiveness to emerging societal issues surrounding education.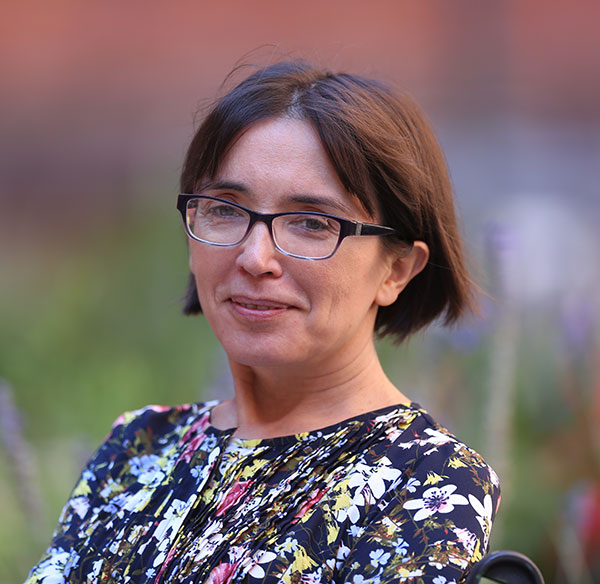 "The self-study," the Middle States team continued, "makes it apparent that Teachers College is aware of the need to navigate and assess the complex and rapidly changing environment facing graduate schools of education. Moreover, rather than simply navigating these changes, it seeks to be a national leader in developing new academic programs, new pedagogy, and new facilities and technology to enhance the quality of the education students receive. The College should be commended for an insightful self-study and for including 24 recommendations in the self-study document."
TC President Susan Fuhrman called the Middle States review "an invaluable process that produced a wealth of excellent ideas for improving the College, in part by strengthening our ability to respond to the needs and concerns of our students, faculty, alumni, and other key stakeholders and constituencies.
"While we are delighted with the results of the Middle States assessment, the real value of this experience was the opportunity it provided to create a dialogue – both with the review team and within Teachers College – about how to fulfill our mission and better serve the world," Fuhrman said. "I commend Sasha Gribovskaya (Director of Accreditation and Assessment), as well the steering committee chaired by Bill Baldwin (Professor of Practice in Education and former Vice Provost) and A. Lin Goodwin (Vice Dean and Evenden Professor of Education) and the 412 TC faculty, students and staff who contributed to this effort. They have created a model for improvement that should not only guide our own future efforts, but also stand as a model for all academic institutions."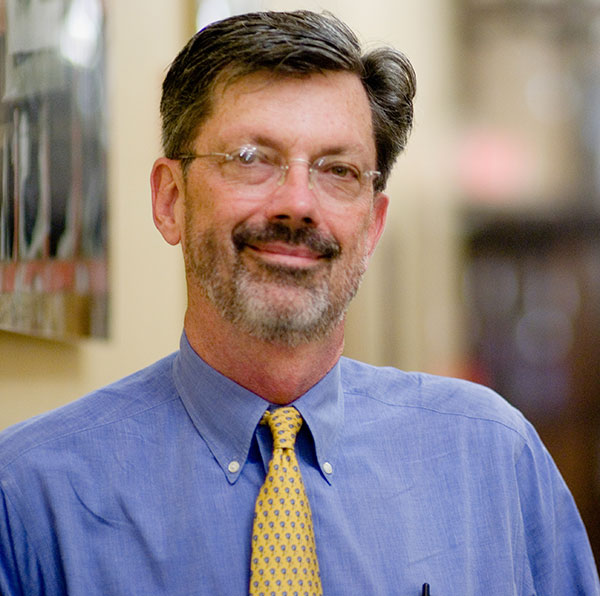 Gribovskaya called the Middle States report "the best possible outcome of the accreditation process," adding that "all of the programs that participated have benefitted from this feedback from alumni and students and made some concrete changes."
"Each program took the feedback to think about what they're doing right, what they're not doing right, what they could do better, and what opportunities or challenges they see from the program context and the overall situation in higher education," she said.
The Middle States Commission is the regional accrediting body for TC, which has been accredited since 1921 and must be evaluated every 10 years to maintain that status. Like other accrediting bodies, the commission sets guidelines to ensure that institutions maintain high academic standards and comply with all government regulations. The team that conducted the review of TC included deans, deans emeriti and other senior administrators and faculty from Cornell, NYU, Johns Hopkins, the University of Pennsylvania and other leading institutions.
The evaluation team made special reference to a number of positive changes TC has made in recent years, including:
The creation in 2007 of the Provost's Investment Fund, which seeds innovative, cross-disciplinary faculty work. The team particularly applauded the Fund's support of faculty who have developed new advanced degree and certificate programs.
The creation of a new Technology Investment Plan by TC's Board, and the broader identification of technology as an important catalyst for innovation.
The College's efforts to more systematically obtain and use alumni feedback to assess and increase the effectiveness of its academic programs in the light of post-graduation outcomes. "The process has an integrated 'feedback loop' that enables program assessment to inform future program planning and the establishment of new programs; thus, innovation is based on evidence," the report stated. The team also noted that alumni data shows that "the majority of professional program graduates are employed fulltime in a position related to their field of study."
A strong and successful commitment to linking theory and practice. "Teachers College has committed professional staff members (including professors of practice) who also engage in relevant and appropriate scholarship,"' the team wrote. "Tenured and pre-tenured faculty members are also engaged in work in the schools, especially faculty in teacher education programs. The clinics also help bridge the theory-practice gap in the health and professional psychology programs."
An "organized and sustained process for assessing student learning" that involves "academic leadership at the highest levels, and engages faculty, students and administrators across the institution." The team praised the College's Student Learning Outcomes Advisory Committee for using learning assessments to make important changes in TC's academic programs. In one example, it called out the work of faculty in Applied Statistics in creating a rubric to measure improvement in the ability of doctoral students to write for non-technical audiences. In another, it cited the efforts of the Educational Leadership program to gauge the changing work environment for school principals and, based on its findings, adjust the delivery and sequencing of courses for TC's Summer Principals Academy.
In all, the report noted, "more than 90 percent of 2014 graduates believe Teachers College prepared them either 'adequately' or 'very well' for their career."
Much of this assessment was based on the self-study report submitted to the commission in January by the College, in which TC focused on "a process model for reinventing programs of study informed by data derived from graduates' career paths and their perceptions of the quality and professional relevance of their academic programs." That focus was chosen because "more than any other research institution of its kind, TC has led the way in increasing understanding of how people of all ages learn in all disciplines, how best to teach them what they know, and how to transform our findings into actual curricula in classrooms and other settings." The explicit goal was to build on TC's "legacy of creating new programs and fields of study," amplify its current focus on strategic innovation, and respond to growing "external and internal demands for more accountability as related to student learning competencies and employment outcomes." More specifically, the self-study aimed at the "improvement of existing programs and development of new program initiatives that focus on what our students need to succeed and lead in the 21st century."
The Survey Group in the self-study noted a proliferation of student surveys at the College, which have resulted in "survey fatigue" and the collection of data that is often not used effectively. The group issued a series of specific recommendations to create "a more centralized and collaborative approach to survey design and administration…guided by a conceptual framework, responsive to the needs and interests of multiple units and programs and providing for disaggregation at the unit or program level and longitudinal analyses."
The Design and Program Review Group reviewed 18 internal self-studies of TC programs and developed a set of recommendations to enhance future program reviews. The latter focus on supporting continuing program reviews; resourcing fieldwork and internship experiences; exploring academic and career advising models; supporting professional licensing and accreditation; planning for faculty transitions and retirements; facilitating cross-program collaboration; developing post master's education and digital learning; and keeping the College's programs affordable.
The Advanced Master's Programs Group concluded that TC's M.Ed. programs – typically 60-credit programs that fall between a traditional Master's and a doctorate – "provide students with opportunities for advanced graduate studies beyond the initial master's level and below the doctorate that are not commonly found at other graduate institutions," as well as providing "the College with a tuition revenue stream with relatively little additional investment expense." The group recommended that the College leave the existing M.Ed. programs in place, while at the same time seeking additional opportunities to develop new non-degree certificate programs to meet the changing demands of post-baccalaureate students. Such programs are "increasingly defining the post initial master's education space," the group found.
For the full text of both the Middle States report on Teachers College and the TC self-study click here.
Published Wednesday, Sep 21, 2016