In Memoriam: The Irreplaceable Morton Deutsch
John Henry Browne, Kenneth Toepfer (Ph.D. '66), and Kathleen Tolan (M.A. '88)

[ THE DISARMING PROFESSOR ]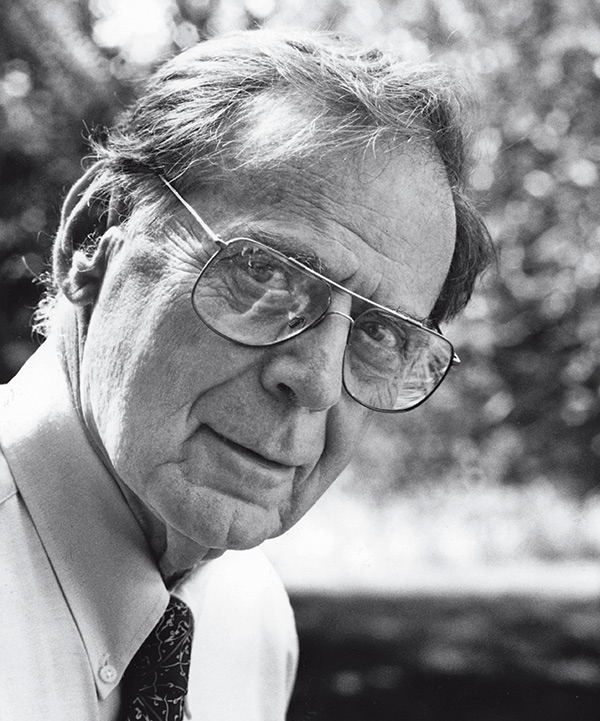 Finding Common Cause
From marriage to geopolitics, "cooperation" was Morton Deutsch's watchword
Teachers College social psychologist Morton Deutsch, a pioneer of the fields of conflict resolution, cooperative learning and social justice, died in March at age 97. Deutsch's ideas, emphasizing human interrelatedness as a basis for finding common cause, have been applied to marital conflict, education, industry and labor negotiations and international relations. "An individual with Morton Deutsch's theoretical brilliance comes along maybe two or three times a century," said Deutsch's former TC student David W. Johnson (Ph.D. '66), Professor of Educational Psychology at the University of Minnesota.
Deutsch's signature achievements include a landmark study of group tension and racial attitudes credited with helping to end legally sanctioned racial segregation in the United States; social experiments demonstrating that people will use opportunities to apply threats in competition, undermining cooperation; an acknowledged influence on Cold War ne­gotiations and the peaceful transition of Poland to non- Communist rule in 1989; and a score of influential books, including the land-mark The Resolution of Conflict: Constructive and Destructive Processes (1973).
Deutsch founded TC's International Center for Cooperation and Conflict Resolution (since re-named for him) and men­tored hundreds of Ph.D. students, including many current leaders in related fields. He retired in 1990 as Edward Lee Thorndike Professor Emeritus of Psy­chology and Education.
CHAMPIONING THE UNDERDOG
Morton Deutsch was born on February 4, 1920, in New York City. A Jew and the youngest of four brothers, he developed an enduring interest in the underdog, chastising Amer­ican society for an "ethos of the lone, self-reliant, enterprising individual" and American social psychology for neglect of "the social reality in which the subject is participating."
Deutsch plan-ned to become a psychoanalyst but joined the Air Force and flew in some 30 combat missions over Nazi Germany.
"Being in World War II and experiencing the devastation and horror of war, even though I felt the war against the Nazis was justified, I became interested in prevention of war," he recalled.
In his dissertation, writ-ten under MIT psychologist Kurt Lewin, Deutsch introduced his Theory of Coop­eration and Competition, arguing that the dynamics and ultimate success of a group depend on the extent to which group members believe their goals are shared and thus see a potential to make common cause. In the wake of Hiroshima and Nagasaki, his model was the newly-formed United Nations Security Council: "I had an image of them either cooperating or competing and what the consequences would be for the world."
At MIT, Deutsch also supervised, fired and fell in love with a young woman named Lydia Shapiro. "In moments of marital ten­sion, I have accused Lydia of marrying me to get even, but she asserts it was pure masochism on her part," he later wrote. "In our 60 years of marriage, I have had splendid opportuni­ties to study conflict as a participant observer."
THEORY IN PRACTICE
In 1951, Deutsch co-authored a comparative study of interracial public housing projects in New York City and Newark, New Jersey. Published in 1951, the re­search prompted the Executive Director of the Newark Public Housing Authority to declare that "the partial segregation that has characterized public housing in New­ark will no longer obtain." Deutsch himself went on to become active with The Society for the Psychological Study of Social Issues' committee on intergroup relations, which contributed materials that led to the U.S. Supreme Court's 1954 deci­sion striking down segrega­tion in the public schools.
"The view that human nature is inherently evil and must end in violence is a false view that encourages its falseness to become true."
— Morton Deutsch
In 1956, at Bell Tele-phone Laboratories, Deutsch, with Robert M. Krauss, conducted an experiment called the Acme-Bolt Trucking game. In some variants of the game, both players, who operate rival trucking companies, possess weapons in the form of gates that can be used to force the other player to follow a longer route; in others, only one player possesses the gates. At one juncture along the short route, there is room for only one truck to pass at a time. Through Acme/Bolt and subsequent scenarios, Deutsch and others have shown that the introduction of weapons into negotiation situations heightens conflict by tempt­ing the participants to use those weapons to press for advantage and that negotiations in­creasingly become zero sum, with both sides aiming for complete victory.
During the Cold War, Deutsch led Soviet and American diplomats in a role-reversal exercise. In 1989, both Janusz Grzelak of Po­land's Solidarity movement and Janusz Reykowski, a Communist negotiator, cited the importance of Deutsch's work in Poland's peaceful transition to a democratical­ly elected government.
"Violence and war are potentials of humans, but they are not inevitabilities," Deutsch said in 2013. "The view that human nature is inherently evil and must end in violence is a false view that encourages its falseness to become true. Interpersonal violence, such as murder, has decreased remarkably over the centuries. But weapons have become vastly more destructive, so we must bring them under control."
Peace, he said, is sometimes hindered by the difficulty of producing "a coherent democracy that isn't co-opted all over again. Having a sense of the time it takes and having people who are really committed over a sustained period to help move the group to real democratic participation, is really essential. It takes time, planning and effort.
"So – I cross my fingers and hope something good will develop." — Joe Levine
Honor His Legacy The Morton Deutsch Endowed Fellowship Fund supports students in TC's Social-Organizational Psychology Program. Contact Linda Colquhoun at 212 678-3679.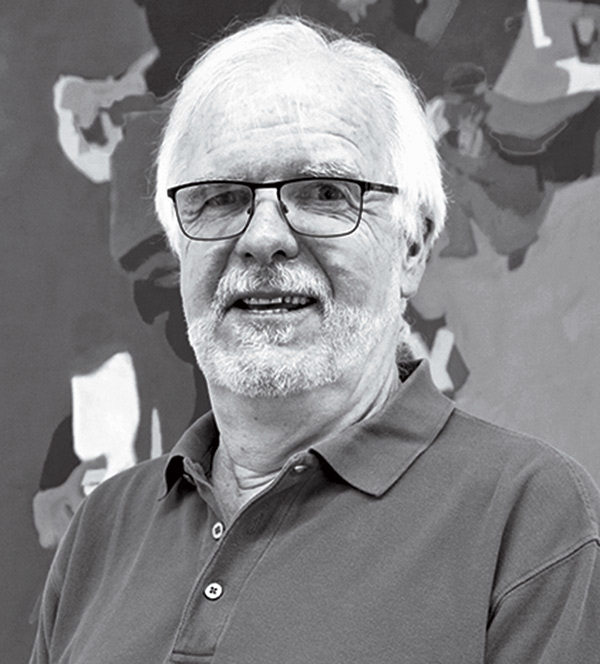 John Henry Browne
Long-time TC English Education instructor John Henry Browne died in February at 73. A multiply-honored former New York City public school teacher, Browne was famed for his "Teaching of Shakespeare" course, in which, on day one, students selected Shake­spearean putdowns from a hat and walked around insulting one another. That exercise reflected a belief in teaching the Bard through classroom performance, developed after Browne visited England and watched 11 plays in 14 days.
In 2011, Browne took to the airwaves and The New York Times to defend a former TC student he felt had been victim-ized by the city's new teacher evaluation system. Her plight, he said, signified "technocrats at the helm, and teachers' voices si­lenced."
Browne strongly opposed didactic teaching: "It's not me up there expounding, it's the students talking. Failing to acknowledge a student's individual response is usually tied to the teacher looking for the answer he or she already has in mind."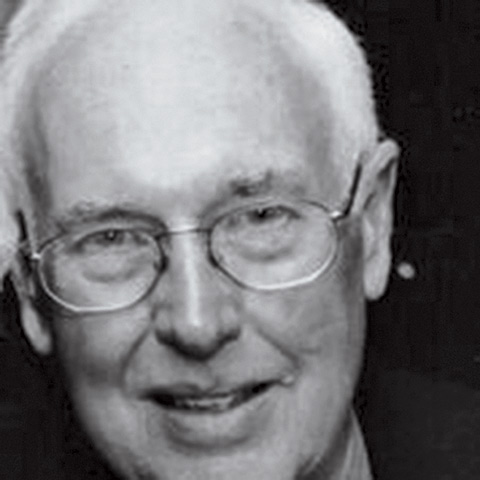 Kenneth H. Toepfer
Kenneth H. Toepfer, (Ph.D. '66), Teachers College Provost and Professor Emeritus, died in March at 88. In 1961, Toepfer, a first-generation college student, became Coordinator of TC's Teachers for East Africa Project (TEA), a Peace Corps forerunner that provided teachers for secondary schools and teach­er-training colleges in Kenya, Tanzania and Uganda. Toepfer expanded the program to Afghanistan, Paraguay and other countries. Named Provost and Professor of Higher Education in 1971, he contributed to the reno­vation of the Library and the development of Teachers College Press. He retired from TC in 1986 with a reputation for kindness, integrity and fairness. n In 1987 Toepfer became Executive Vice President of American University (AUC) in Cairo, leading develop­ment of a five-year strategic plan, and later became AUC's senior administrative represen­tative in the United States.
Contributions in Toepfer's name can be made to the Toepfer Family Scholarship Fund. Contact Linda Colquhoun at 212 678-3679.
Abby M. O'Neill, 89, Teachers College Trustee Emerita, passed away in May as TC Today went to press. O'Neill created TC's George and Abby O'Neill Chair in Economics & Education, helped recruit other TC Trustees and created the Abby M. O'Neill Fellowship, which addresses demand for training in key areas and
the need for excellent teachers in under-served communities. A story
about O'Neill will appear in our fall issue.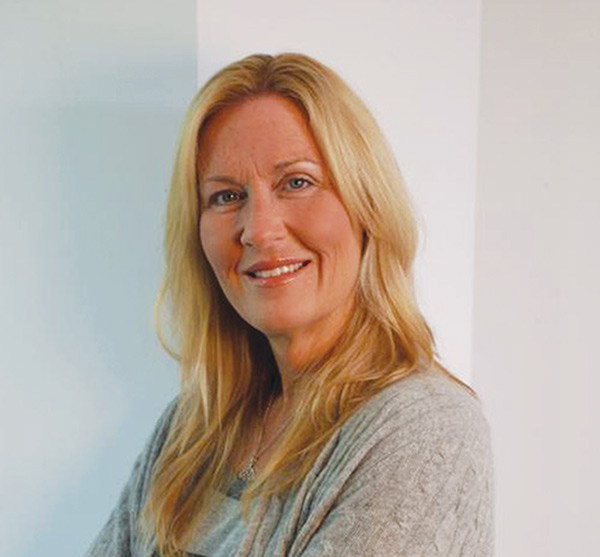 Kathleen Tolan
A literacy expert who was "a force of nature"
Kathleen Tolan, (M.A. '88) Senior Deputy Director of the Teachers College Reading& Writing Project (TCRWP) and a former Harlem public school teacher, died in December at 53. n "Kathleen was a brilliant, unbelievable teacher — a force of nature who allowed nothing to get in the way of doing what's right for teachers and kids," said Lucy Calkins, TCRWP Founding Director. "One day with her and peo­ple would remember her forever. She was honest, tough and personified excellence, and her students were among the most successful in the city. She was also enormously compassionate. When one former student was in jail, she regularly drove to be there during visiting hours. When another lost a leg, she donated money for a prosthesis." n Tolan, a TC alumna, co-authored several books, including (with Calkins) Building a Reading Life: Stamina, Fluency, and Engagement (Heinemann 2010). She also led TCRWP's professional development at PS 6, includ­ing when that school was led by Carmen Fariña, now New York City's Schools Chancellor. n "Kathleen's commitment to joyful, lifelong literacy garnered the re­spect of educators throughout the City and the nation," wrote Fariña on the TCRWP site. "I knew Kathleen as a leader's leader. During the time she worked with my school, we benefitted greatly from her wisdom and expertise."
To honor Tolan's memory, make a gift to support the Kathleen Tolan Memorial Fund. Contact Linda Colquhoun at 212 678-3679.
Published Monday, Jun 26, 2017