Education economist Thomas R. Bailey, one of the nation's leading authorities on community colleges, became Teachers College's 11th president on July 1, succeeding Susan H. Fuhrman.
Board Chair William D. Rueckert calls Bailey, a 27-year TC faculty member and Founding Director of TC's Community College Research Center (CCRC), "a consensus choice to lead any great school of education … but at Teachers College, where we are in the midst of so many critically important projects and opportunities, the value of a President who knows the institution and its people – and who is, in turn, known and respected – cannot be overstated."
And Board Vice Chair Leslie Nelson, who chaired the presidential search committee that selected Bailey, calls the new president "the ideal person" to build on "significant advances in research, professional education and practice made under Susan Fuhrman's leadership" and "guide the College into a new era of innovation and excellence."
[ To learn more about President Bailey, visit the new President's page on TC's website. ]
We have the right values, and when we combine our strengths across disciplines, the potential is huge.

— Thomas R. Bailey, TC President
Bailey, who is also the College's George & Abby O'Neill Professor of Economics & Education, chaired the Obama administration's Committee on Measures of Student Success, developing recommendations for community colleges to meet completion rate disclosure requirements. He has direct­ed three TC-based, U.S. Department of Education-fund­ed national centers and worked with researchers at Columbia, where he plans to develop close ties. Community college professor and former Second Lady Jill Biden credits Bailey with "identify[ing] the challenges community college students face, paths to overcome them and investments in what works."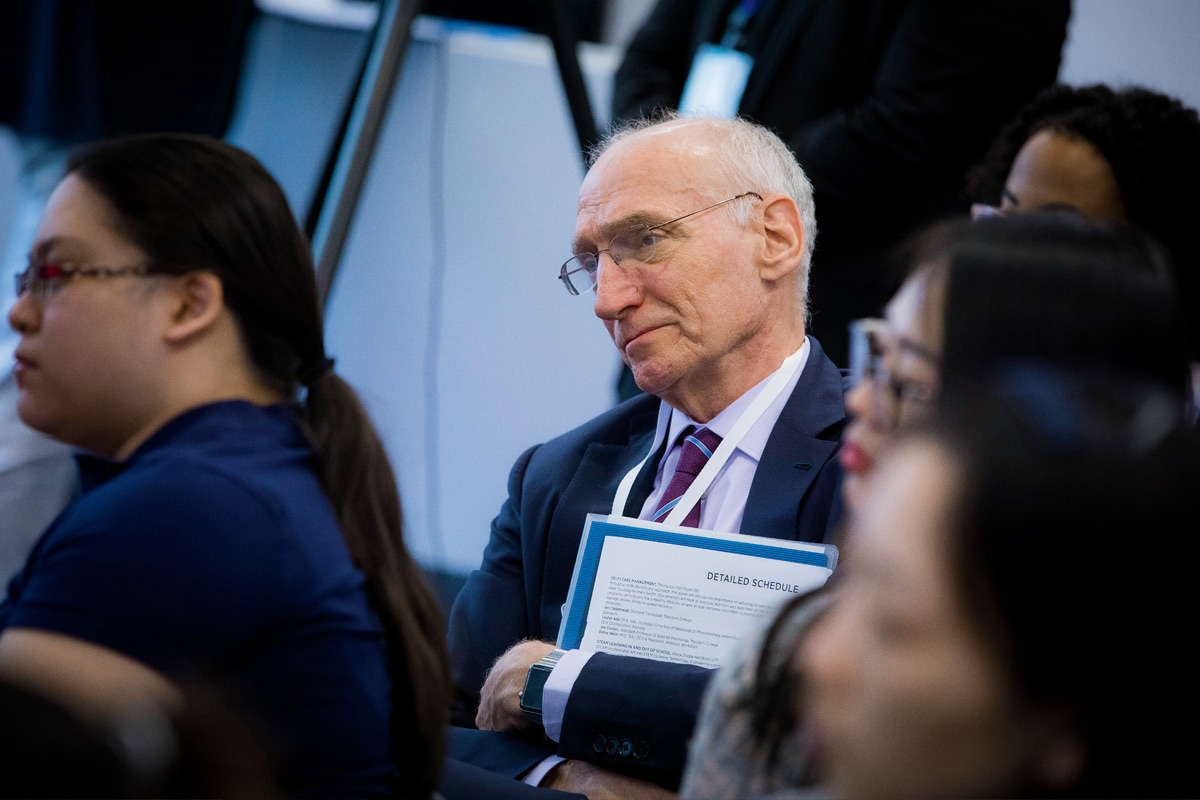 Bailey is excited by TC's ability to address issues holistically through "policy, the brain, psychology, nutri­tion — we have the right values, and when we combine our strengths across disciplines, the potential is huge." He and CCRC have worked across fields and institutions to affect real change in complex systems, and Bailey plans to leverage TC's cross-disciplinary strength to address other seemingly intractable issues.
At Teachers College, where we are in the midst of so many critically important projects and opportunities, the value of a President who knows the institution and its people — and who is, in turn, known and respected — cannot be overstated.

— William Rueckert, TC Board Chair
"Focusing on one aspect of a problem won't make a difference without changing the rest of the pathway," he says. "In community colleges, for example, remedial courses won't help if you don't address students' need to hold a job and complete coursework quickly and affordably."
Bailey cites several examples of TC faculty, students and staff working across fields, including:
Bailey foresees involving even more faculty in applying for research funding focused on large-scale interventions and championing education as "a funda­mental function of society."
"My new role is a wonderful opportunity to project lessons from my field much more broadly," he says. "I've spent my career seeking to improve opportunities for all. I bring that motivation to TC's presidency."