Teachers College will hold an open house on Saturday, October 13, for New York City parents who are interested in working toward environmental sustainability in their schools.
Hosted in cooperation with the New York City Department of Education's Office of Sustainability and the District 3 Green Schools Group, the open house will be held from 9:00 am-1:00 pm in the College's Joyce B. Cowin Auditorium, West 120th Street and Broadway.
The event will include a panel discussion followed by mini-workshops on ways to promote environmental and sustainability initiatives in schools. Experts from the host organizations will present effective ways to engage school communities in sustainability efforts such as creating school gardens, reducing waste and energy consumption, and improving recycling.
Register here at no cost.
The open house follows a webinar for educators, facilitated by Teachers College and the NYC Department of Education, which focused on building successful Green Teams in schools that bring together students, staff and community members dedicated to school sustainability through advocacy, awareness and action.
The events are part of an effort by the Teachers College Working Group on Environmental and Sustainability Education, led by Oren Pizmony-Levy, Assistant Professor of International and Comparative Education. Launched in 2015, the Working Group brings together faculty, students, and staff from across the College. The group promotes environmental and sustainability education as an interdisciplinary, pedagogical movement that examines the interactions between environmental, social, health, and economic issues with a goal of promoting the long-term health of complex living systems.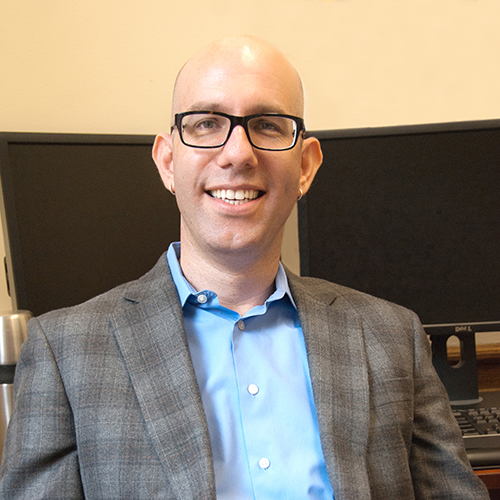 The events "demonstrate TC's commitment to sustainability and the importance of cross-sectoral collaboration of government, higher education, and civil society," said Pizmony-Levy.
New York City has a sustainability goal of eliminating landfill waste by 2030. The City requires every public school to appoint a teacher or staff member to serve as Sustainability Coordinator who submits sustainability plans and conducts annual surveys to monitor progress. A little more than half – 55 percent – of public schools have a Sustainability Coordinator.
Students under Pizmony-Levy's direction are analyzing data collected by the city on how schools are contributing to the advancement of the city's sustainability goal of eliminating landfill waste by 2030. TC's research is cited in a recent New York Times story about the donation of one reusable water bottle for every high school student in the City. Read about the research in Sustainability in the Schools: It Starts with Cleaning Up the Data.