Rural students are often treated like other marginalized groups who are disregarded, overlooked or disenfranchised, says Elizabeth Tipton, a former faculty member at Teachers College who grew up in Berea, Kentucky, a small town in the foothills of the Appalachians, and served as the Rural Student Group's original faculty adviser.
Rural America, despite its undeniable diversity, is still stereotyped by many as "redneck," uneducated or racially intolerant. "It's one of the last places about which it's socially acceptable to say a really prejudiced thing," says Tipton, now at Northwestern University.
The TC students in RSG have nothing in common with that stereotype.
Jenay Willis's parents and three brothers all have at least bachelor's degrees, and her mom holds a master's degree in nursing. Willis envisions becoming a professor and then a chief diversity officer at a college – and she "wouldn't say no" to being a college president.
Ty and Chase McNamee plan to complete research in the future on rural alumni affinity groups, rural philanthropy and fundraising practices in rural areas and at rural institutions.
Shadman Islem isn't from a rural community, but he grew up in a former one – suburban Long Island – and is interested in rural issues. While working on his master's in Higher & Postsecondary Education at Teachers College, he became aware of the challenges rural students face in accessing mental health services at big-name schools like Columbia. He would like to research those issues in a doctoral program "if I can find an adviser who can help me look at college access for rural populations [and] the experience of rural students in big-name schools."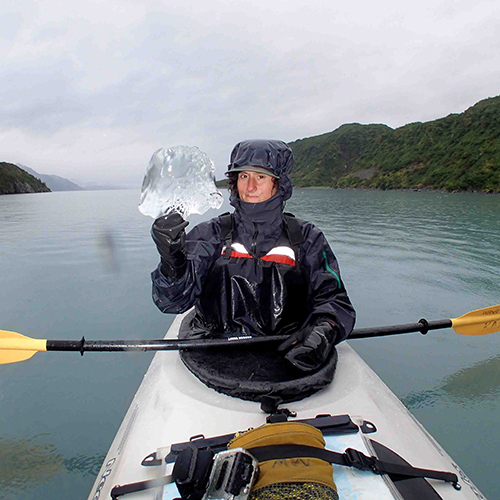 And then there's Buddy North, a Ph.D. student in Philosophy of Education and a charter member of RSG. While growing up in Seward, Alaska (population: 2,831), North often heard stories of how his grandmother was physically reprimanded for speaking Gwich'in, the native language of her Athabaskan indigenous ancestry, in primary school. North says that he, too, had a bad relationship with school until he landed at the University of Alaska in Anchorage and learned about philosophy – or, as he calls it, "the love of wisdom."
North is the first member of his very large extended family to earn a bachelor's degree. He hasn't stopped there, earning a master's in philosophy at the University of Victoria in Canada, where he came across a 90-minute video of a talk, "Is Education Possible Today?" by David Hansen, the John L. & Sue Ann Weinberg Professor in Historical & Philosophical Foundations of Education at Teachers College.
"I watched it from beginning to end without getting up," North recalls. He promptly decided he wanted to study with Hansen at Teachers College.
After finishing his doctorate in New York City, North plans to return to Alaska and teach philosophy at the college or university level and at the maximum security prison in Seward, his hometown. His work combines the Western philosophies of Socrates, Aristotle, Plato and Dewey with the love of learning and wisdom of the indigenous people of Alaska.
"In the present indigenous community, there is love of wisdom," he says, "but it's not necessarily in books. And this is because schooling has given education a bad name."