The past decade has seen a doubling in the number of children and teenagers in the United States hospitalized for attempting or considering suicide.
At Teachers College, Cindy Huang, Assistant Professor of Counseling Psychology, and Christine Cha, Assistant Professor of Clinical Psychology, are unraveling the complex causes of youth suicide and suicide ideation, designing assess­ments for individual risk among children and teens, and developing novel interventions and prevention techniques. To harness TC's multidisciplinary strength, Huang and Cha, supported by TC's Provost's Investment Fund, have also launched the Child and Adolescent Mental Health Project (CAMHP).
Such a multipronged approach is surprisingly rare. "Asking what puts a person at risk is very different than asking 'What can we do about that risk?'" says Cha. "With my focus on adolescent suicide and self-harm risk assessment and Cindy's focus on youth mental health interventions, we realized we had a great opportunity to collaborate."
"By understanding dynamics in these different settings in culturally relevant ways, we're getting a sense of the ecological context for at-risk youth."

—Cindy Huang
CAMHP's initial research project focuses on testing and adapting the Family Check-Up, a well-documented, evidence-based intervention used to evaluate individual families' psychological and interpersonal dynamics and to provide parents and caregivers with tools to help improve the well-being of their child.
"The Family Check-Up has never been used as a suicide or self-harm prevention intervention," says Huang. "That's an important niche that's been missing."
Huang and Cha hope that future CAMHP research projects will incorporate another critical yet underexplored factor in youth self-harm studies. "We want to focus on the lack of awareness of suicide risk and behavior among minority youth," says Huang.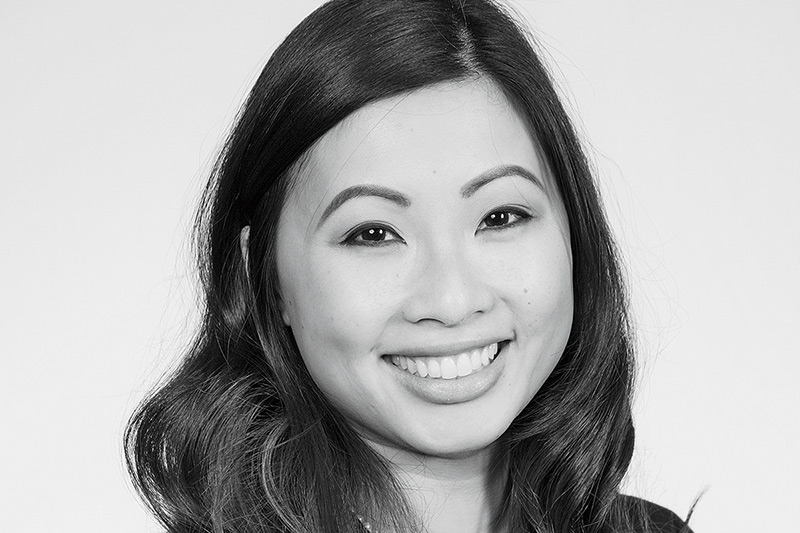 Cha points out that most suicide studies do not report on the race or ethnicity of their subjects. "If we don't even report on race and ethnicity in these studies, then how can we say something substantial about who's at risk?" she says.
CAMHP has already established a strong partnership with Hamilton-Madison House, a large mental health and social services organiza­tion in New York City's Chinatown.
"We know that so much social-emotional learning happens at home and at school," said Huang. "By expanding our understanding of dynamics in these different settings in culturally relevant ways, we're getting a better sense of the ecological context of what's happening to at-risk youth. That will inform what we do with inter­ventions moving forward."