The premise: enabling students to make music they actually want to hear.
The concept: JamQ, a learning tool that modernizes music education in classrooms by using plug-and-play technology to make popular computer programs like Apple's GarageBand more school-friendly, accessible and collaborative.
JamQ took top honors as the winning pitch at the 2019 EdTech Innovation Awards (INA) — a "Shark Tank"-style entrepreneurship competition among STEAM-driven inventions from TC student teams that was held at this year's Academic Festival.
Carousel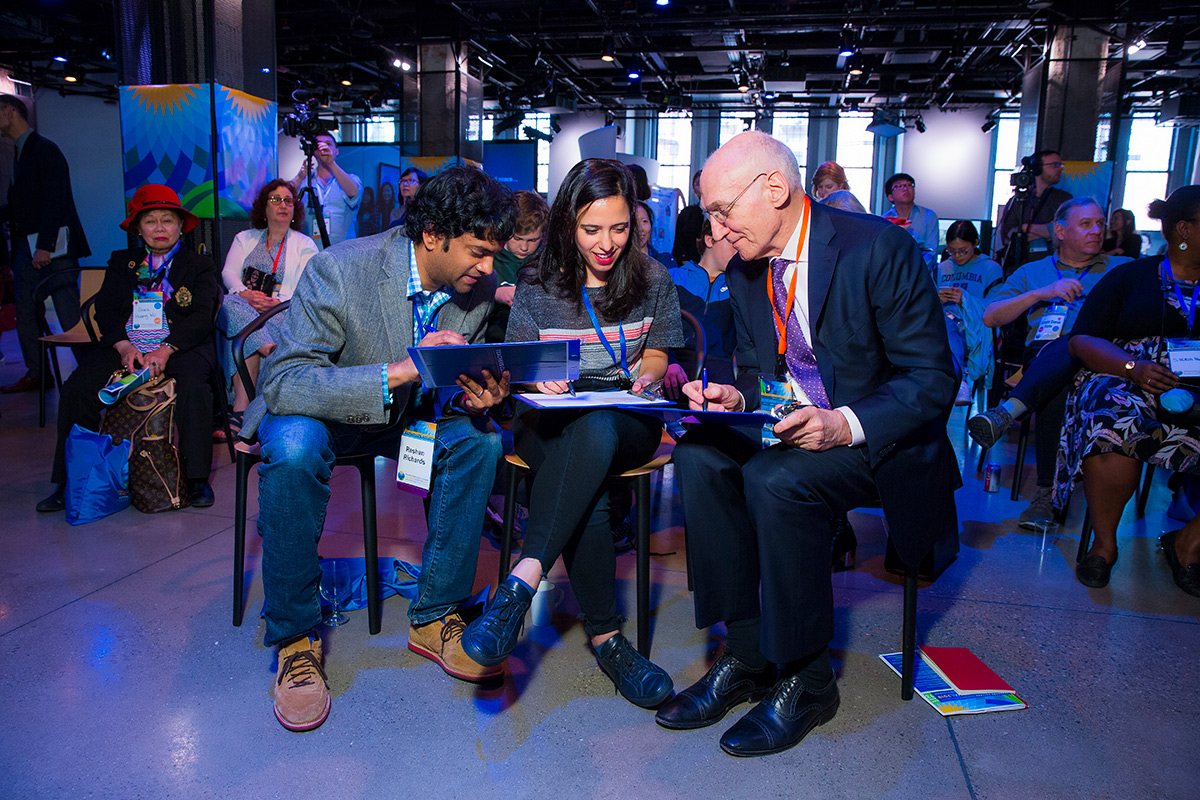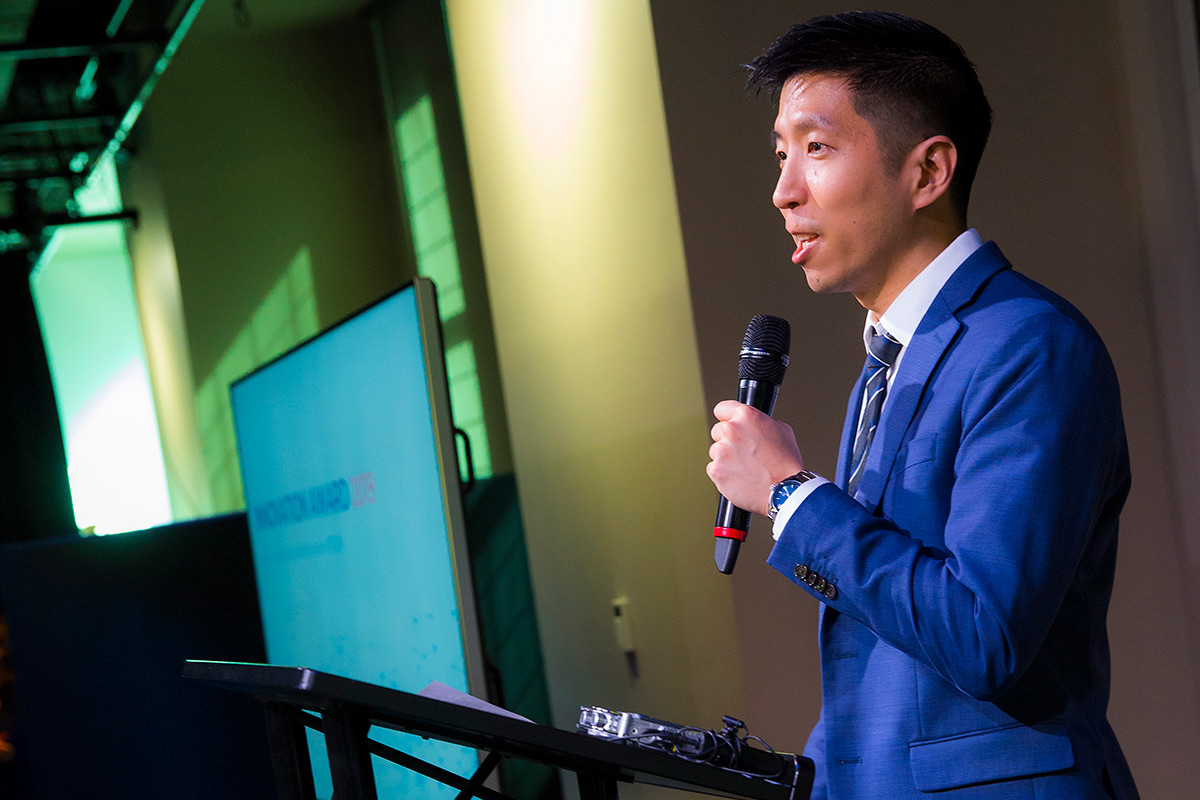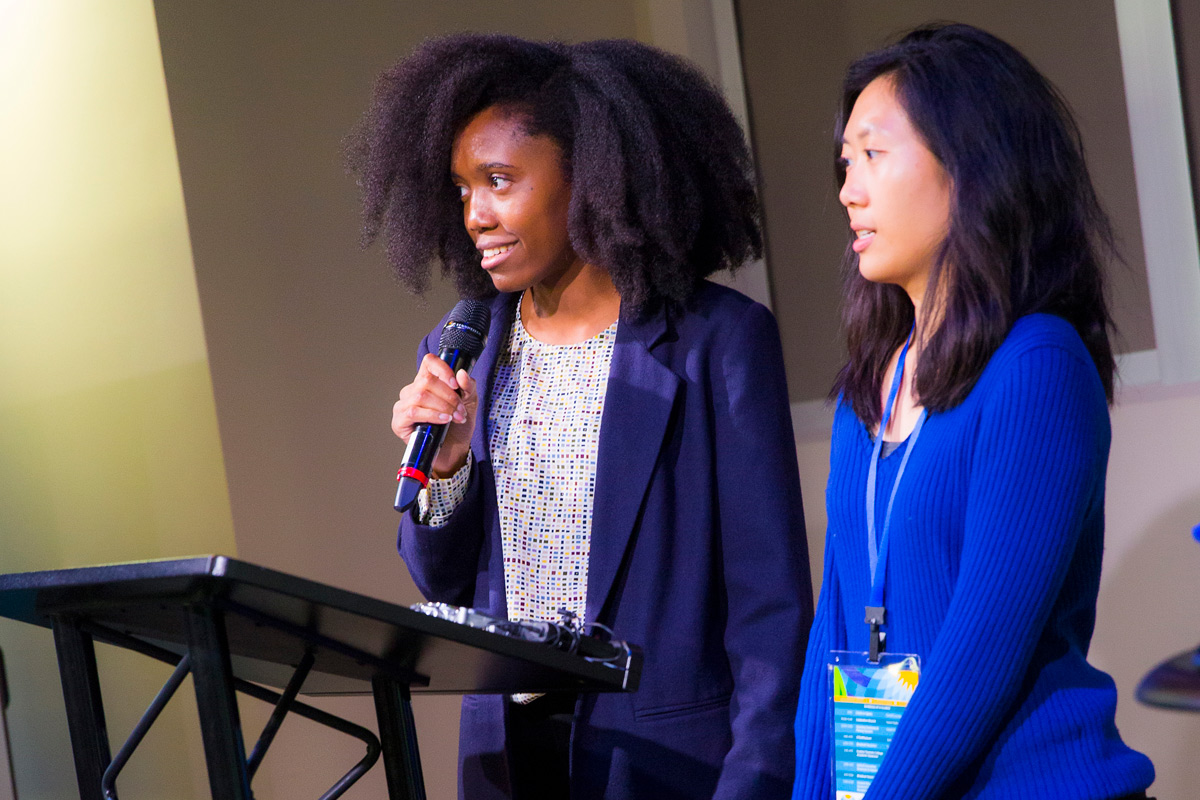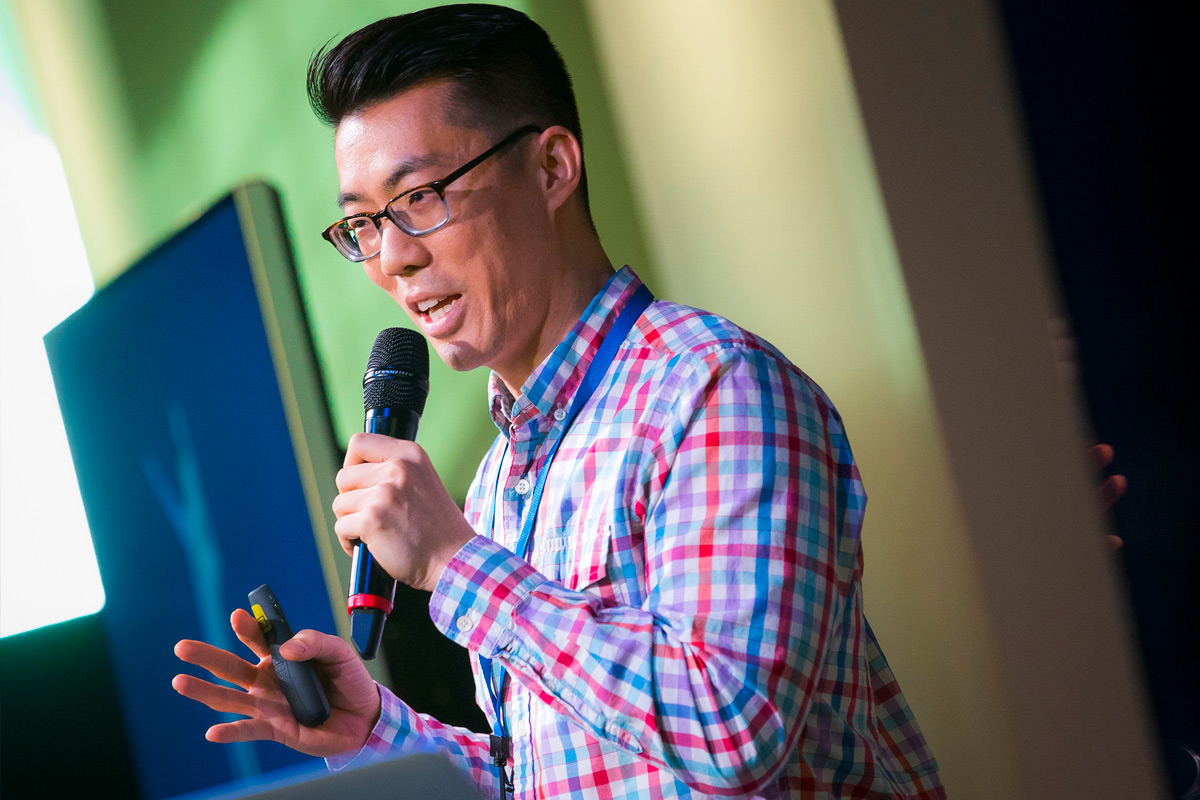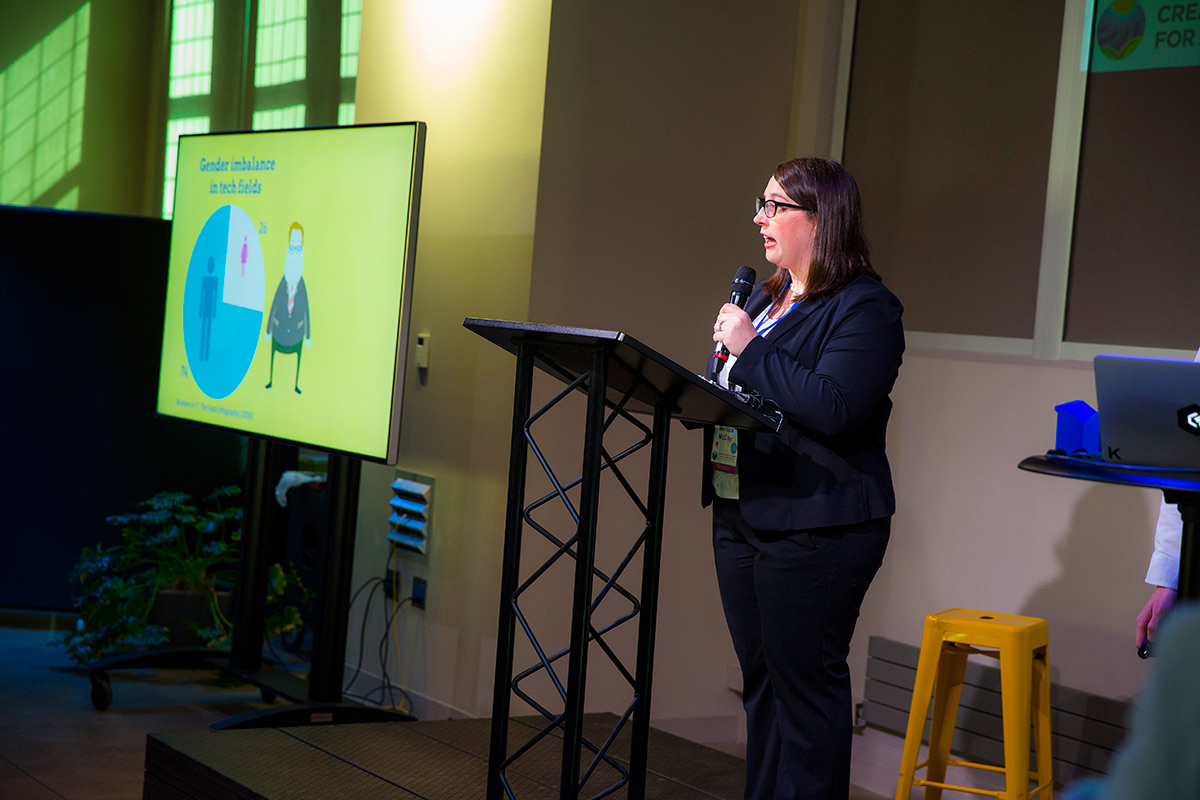 JamQ was developed by Gannett Cassidy (M.A. '19), Michael Sobolak (M.A. '18, M.Ed. '19), Caroline Moore (M.A. '19) and Tuan Nguyen (M.A. '19), a quartet whose interdisciplinary collaboration bridges music education and technology scholarship. In addition to taking home the INA title, the JamQ team also won the People's Choice Award — an honor decided by audience vote — and $1,000 in development funding from the late Jack Hyland, longtime Co-Chair of TC's Board of Trustees.
"A great example of using technology to work together" was the verdict by TC President Thomas Bailey, who served as competition judge along with Azadeh Jamalian (Ph.D. '14), founder of The GIANT Room and cofounder of Tiggly; and Reshan Richards (Ed.D. '13), cofounder and CEO of Explain Everything, Inc. The three weighed in on finalist pitches that included tech solutions to address gender inequality in STEM and a virtual reality tool to teach hip-hop pedagogy.
Academic Festival 2019
The day included an extensive lineup of presentations, panels and other events featuring TC faculty, students, alumni and staff.
This year's INA ceremony also included remarks from previous winners Asha Owens (M.A. '18) and Rebecca Kwee (M.A. '18), developers of BestFit, an app that helps prospective college students (particularly would-be first-generation attendees) learn more about campus life at different institutions. Owens and Kwee have since secured $100,000 in funding from New York University's Social Entrepreneurship Program and are launching BestFit as a commercial product.