An opinion piece by Teachers College alumnus and lecturer Basil A. Smikle, Jr., asserts that a recent ceremony hosted by historically black Benedict College was a "showcase in hypocrisy" because it honored President Trump for his record in criminal justice reform.
In a piece titled Trump's criminal justice reform record fraught with contradiction, published on October 30 in The Hill, Smikle (Ph.D. '19), an Adjunct Assistant Professor at TC and the School of International and Public Affairs at Columbia University, and former Distinguished Lecturer at the City University of New York's School of Labor and Urban Studies, took Benedict College to task for hosting the ceremony, which honored Trump for his signing the First Step Act into law last year. Supported by celebrities Kanye West and Kim Kardashian, as well as CNN's Van Jones, the legislation reduces prison sentences for some federal crimes and provides support services for currently and formerly incarcerated men and women. The 20/20 Bipartisan Justice Center, a nationwide coalition of Black Republicans, Democrats and Independents focused on criminal justice reform, sponsored the event.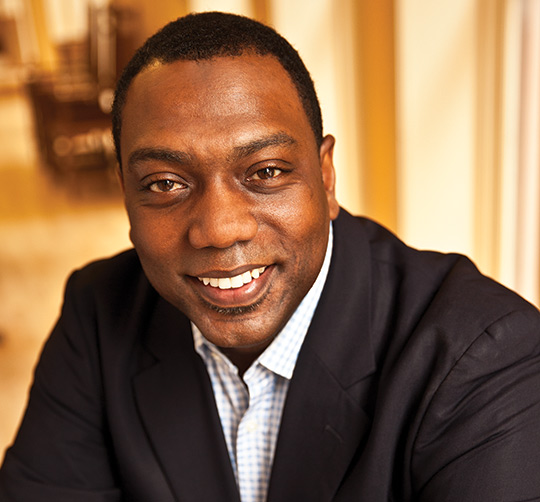 [Read Trump's criminal justice reform record fraught with contradiction in The Hill.]
While Smikle calls the First Step Act "a sorely needed reform," he argues for "a healthy distrust of Trump's motives," and suggests that a Historically Black College or University – particularly in South Carolina – has no business hosting a ceremony that honors this president.
"The location was itself a cruel juxtaposition," Smikle writes. "Blacks make up 55 percent of the Democratic primary electorate in South Carolina, a state where the confederate flag once flew over the capitol." In addition, "statistics reveal that one in three black men in this country spend time in prison during their lifetimes."
Smikle describes numerous examples of how Trump has displayed hostility to black Americans, including taking out a full-page ad in The New York Times calling for the death penalty for the Central Park Five, who were wrongly convicted and later exonerated for the 1989 assault of a jogger in New York's Central Park. During his presidency, Trump has referred to some black-majority nations as "s***-hole countries" and issued derogatory statements about the late Elijah Cummings of Baltimore.