Being a public-school music educator is hard enough in an era when budgets for the arts have been slashed in districts around the country.
But what do you do when your students are forced to leave their instruments in locked-down schools and quarantine at home — in many instances with poor or non-existent access to the internet?
"I thought my head was going to explode," says Katy Ho Weatherly (Ed.D. '19, M.Ed. '16), who, as Music Manager for the District of Columbia Public Schools (47,500 students, 118 buildings and over 300 music and art teachers), found herself facing precisely that conundrum last March when the COVID pandemic hit.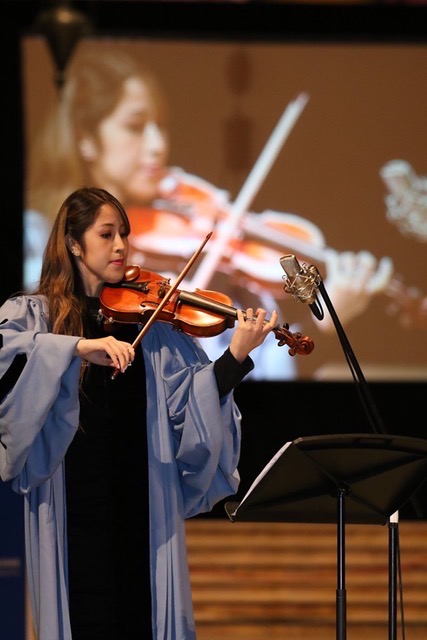 "The first couple of weeks were questions on top of questions about how to access files and how to use unfamiliar platforms," Weatherly recalls. "We tried to answer them as best we could, but a lot of students weren't participating because of either homelessness or households without internet resources, or parents who didn't have the time to help them out."
The Washington schools eventually addressed non-access by making districtwide classrooms available on free-access television. And meanwhile, "flexibility and understanding" became music staff mantras during those hectic early days. Weatherly and her staff devised a lesson plan that encouraged students of all ages to interview parents about the music that shaped their lives. She personally scoured the internet for music composition and performance sites to help musicians and singers in the upper grades maintain their artistic edge. And she identified resources teachers could use to show younger students how to fashion musical instrument from household items. Following her lead, one D.C. teacher produced a YouTube video that coupled a history of maracas with step-by-step instructions on fabricating the percussion instruments with empty cardboard toilet paper rolls or plastic Easter eggs filled with rice ("You're going to have to ask your parents for the rice," the teacher cautions).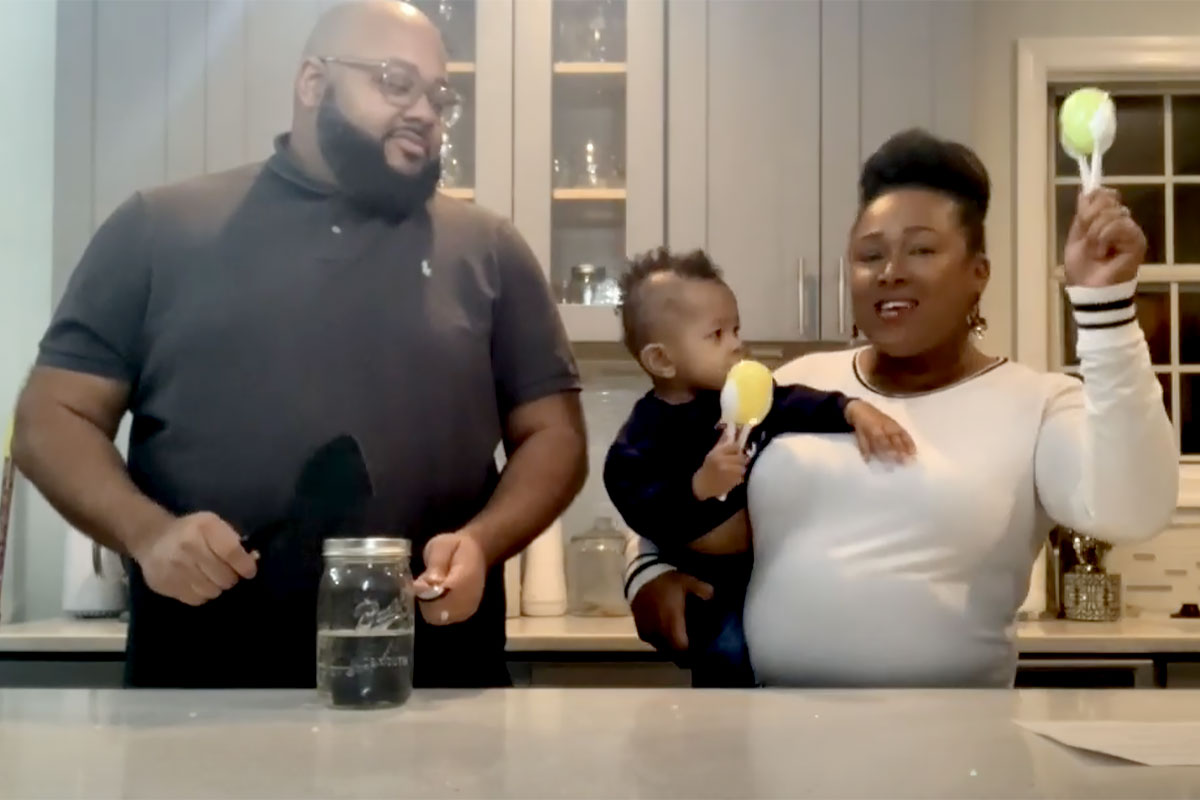 Washington officials decided to end the 2019-20 school year at the end of May, a month earlier than usual, but Weatherly worked non-stop throughout the summer. One major payoff, with Washington resuming classes remotely at the end of August, is that students in the primary grades now have recorders and rhythm sticks to make music at home. A foundation also donated 200 keyboards for upper grade students.
But mindset has been Weatherly's primary focus.
"Our main message is that music and art can be done virtually — but it has to be done creatively and with flexibility," she says. "Teachers have to think out of the box."
"Our main message is that music and art can be done virtually — but it has to be done creatively and with flexibility," she says. "Teachers have to think out of the box."
As a Juilliard graduate, Weatherly knows a thing or two about following a score. But she also has an impressive history of adapting to new challenges.
A musical prodigy who grew up in Macao, an autonomous region on the south coast of China, she managed to get herself to New York City at the age of 17 and win acceptance to the city's famed Professional Children's School. She has since played in venues that include Carnegie Hall — but after performing at a hospice for children, she decided to pursue a career in teaching as well.
During Weatherly's time as a student in TC's program in Music & Music Education, that work included serving as Director of the student orchestra at the pre-K-8 Teachers College Community School in West Harlem, where she routinely engaged novice musicians in playing highly difficult classical works.
[Read a story about Weatherly's work with the TCCS Orchestra. Read a profile of Weatherly from TC's 2016 Graduates Gallery.]
Now, though, Weatherly and her team are using the circumstances of the pandemic to nudge D.C. music education in a new direction.
It's not Mozart — and that is our goal...It's a good time to reimagine what music education can look like. And I actually think it's going to be better for the direction of music education in the future.
The district hasn't abandoned virtual one-on-one and small-group instrumental lessons — but it's taking a different approach with students who aren't serious musicians. "Instead of teaching music theory and history in a traditional manner, we are teaching those concepts through song-writing on a virtual platform," Weatherly says. "The students love it because the music they are writing is similar to the music they listen to today. It's not Mozart — and that is our goal. Our goal is to provide a relevant learning experience that engages students in a fun way."
The works of the old masters are still important, she says, but "when music teachers focus on the Western Canon and European styles they tend to forget about the cultural relevance of the music our students listen to. It's not as if the kids will never learn about Mozart and Beethoven, but these programs make it possible for them to learn about Mozart and Beethoven through different venues. It's a good time to reimagine what music education can look like. And I actually think it's going to be better for the direction of music education in the future."