As educators across the globe explore new pedagogies, teaching styles and tools in the pursuit of a new educational frontier, changed by the pandemic, Paulo Blikstein had already been long at work on what some may call "the future of learning." His brainchild, the transformative FabLearn program, reframes traditional teaching models for K-12 science, math and computation through the use of project-based, technologically driven learning.
Blikstein brought FabLearn to TC when the Associate Professor of Communication, Media & Learning Technologies Design joined TC from Stanford University in 2018. Along with Blikstein came the FabLearn Fellows, a "global ambassadors" aspect of the program he characterizes as "pioneers in generating ideas, best practices, and open-source resources for makerspaces, fab labs, and other spaces for creative educational work."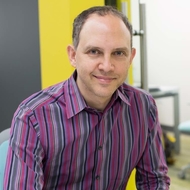 The 24 scholars chosen for the third FabLearn Fellow Program cohort are imparting project-based, technological maker space education to children in 15 nations, including Toga, Denmark, Senegal and Peru.
The cohort gathers virtually on a regular basis to share ideas and thoughts on the far-flung applications of maker-space learning. Their observations will be compiled in "Cultural Making Around the World," a book envisioned as a "a comprehensive, global portrait of making practices using high-, low-, or no tech."
Read about four FabLearn cohort members: Charles Pimentel, a math teacher at Polo Educacional Sesc in Rio de Janeiro; Brenda Nyakoa, an educator in Kenya; Lars Beck Johannsen, a STEM program leader in Denmark; and Ridhi Aggarwal, an education leader in Ram Dwari, India.