Ten years have passed since a Brazilian principal shared some thoughts on technology-driven learning with a member of his math department. The teacher, Charles Pimentel, has never been the same.
"First, I asked myself if I had to change the way I teach," Pimentel recalled. "Then I started looking for a different way of teaching math."
The search drew Pimentel into the sphere of maker-space learning, and, ultimately, led to the two-year fellowship from FabLearn, a research collaborative directed by the College's Paulo Blikstein.
"FabLearn has the power to help teachers who come from a different way of teaching to explore new ideas. And it gives students the power to be problem-solvers," explains Pimentel, who during the fellowship, has developed an artificial intelligence education tool called F.R.A.N.K.I.E.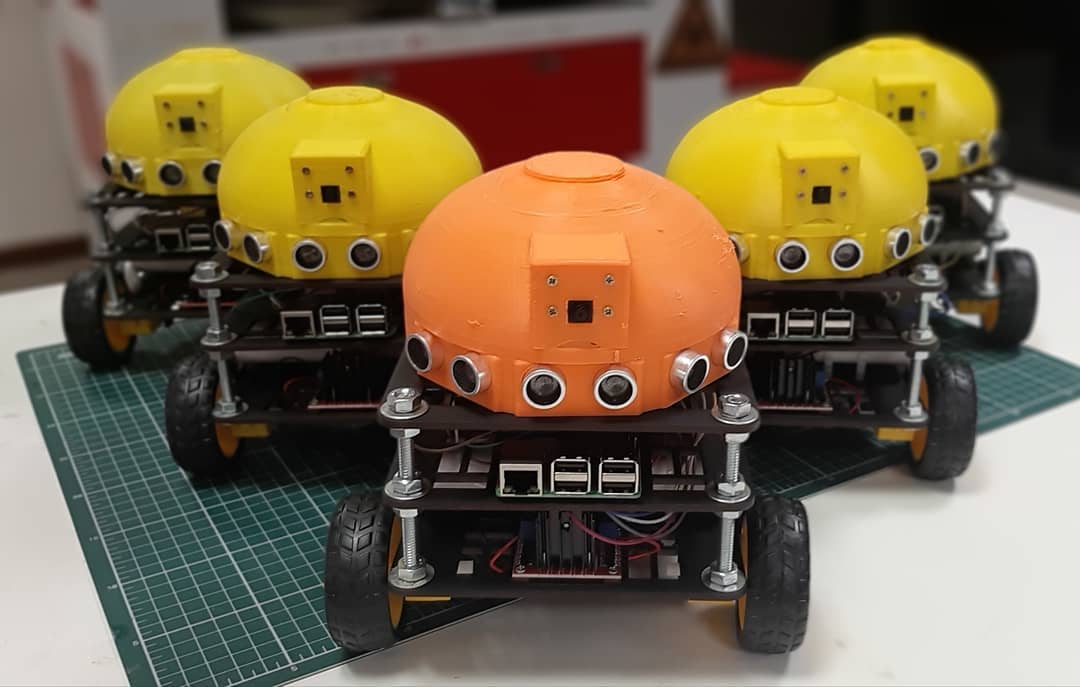 An acronym for Fostering Reasoning and Nurturing Knowledge through Informatics in Education, F.R.A.N.K.I.E is a robot that demonstrates the "countless applications" of artificial intelligence to Pimentel's 14-17 year-old students at Polo Educacional Sesc in Rio de Janeiro.
"We propose a problem. But it is up to the students to find a way to solve it in a way that makes the person more important than the project," says Pimentel, who is part of the third cohort of FabLearn Fellows, who are championed as "pioneers in generating ideas, best practices, and open-source resources for makerspaces, fab labs, and other spaces for creative educational work."
Though his Brazilian school was locked down by the pandemic, Pimentel orchestrated remote debates through an initiative called the STEM + Artificial Intelligence Online Club that challenged his students to explore the ethical, social and political implications of artificial intelligence in the context of the use of personal data by both governmental agencies and private enterprise.
Looking back, Pimentel barely recognizes the math instructor who a decade ago had yet to join the discourse on the future of education.
"Before, I was a teacher in front of class, writing on a blackboard and drinking a lot of coffee," he says. "My classes aren't so traditional anymore...and they are a lot more interesting."
— Steve Giegerich