The case for introducing a groundbreaking exploration of slavery in the American ethos and our classrooms; a dialogue on the experience of Asian Americans and Black-Asian solidarity amid an epidemic of hate crimes; and the path to post-pandemic education are among the critical, and timely, topics on the docket when TC's 6th annual Reimagining Education Summer Institute (RESI) convenes virtually the week of July 12-16.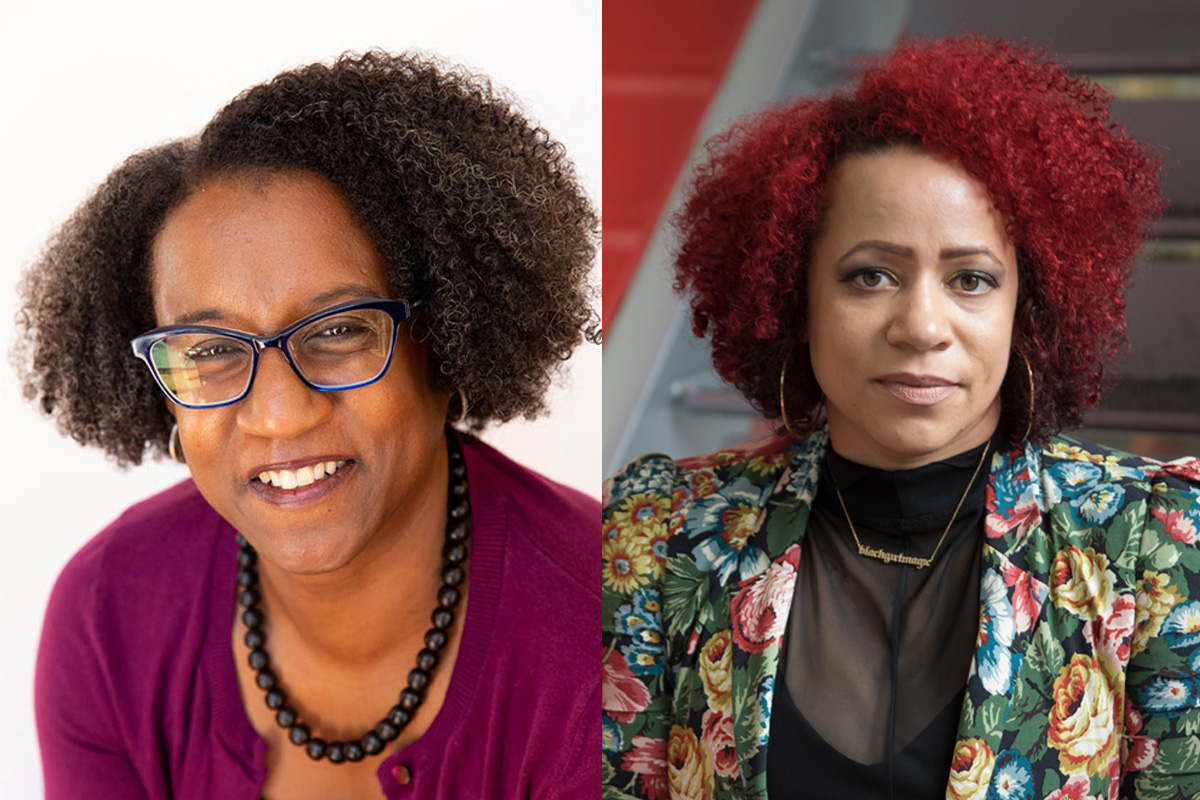 The Institute, which is designed to offer "professional development for anti-racist education" to more than 1,000 registered teachers, education administrators and policy-makers in the U.S. and elsewhere, will include keynote speaker journalist and MacArthur Genius Nikole Hannah-Jones in conversation with the College's Provost, Dean and Vice President for Academic Affairs, Stephanie Rowley. Hannah-Jones will discuss the potential impact of "The 1619 Project," her Pulitzer Prize-winning exploration of slavery and its legacy within U.S. culture and laws, in reshaping the teaching of American history. (Note: This session is closed to media.)
"In this year of post-pandemic possibilities we need to reimagine education for a racially just society more than ever," says Amy Stuart Wells, a TC professor of Sociology and Education and the Director of the Institute. "The call from the field to not return to schooling as usual is strong, and TC's Reimagining Education Summer Institute advances every student's right to an antiracist education by supporting educators who share that vision and seek the knowledge and techniques to make it happen in their schools and classrooms.
In addition to Hannah-Jones' keynote, Reimagining Education will offer 7 plenary sessions, 60 hands-on workshops and several interactive small group dialogue sessions (known as "Pool Parties") around a theme — "This We Know" — that draws attention to the professional knowledge and expertise of educators to address the social and emotional needs of students in the return to classroom learning and the benefits of introducing multiple perspectives to evidence-based and culturally responsive curricula.
One of the Colleges most popular offerings each year, RESI has expanded from an inaugural cohort of 130 in 2016 to the 1,200 educators who joined the conference remotely in 2020. Over the years, the Institute has brought together educators from nearly 40 U.S. states along with international participation from dozens of countries, including Brazil, Egypt, Isreal, China, Spain and Canada each year. For Wells, RESI's unique role in the global discourse on equitable education is made possible by TC's "collective breadth and depth of faculty expertise on issues of race and education."
Associate Professors of English Education Yolanda Sealey-Ruiz and Detra Price-Dennis, Associate Professor of Early Education Haeny Yoon, Professor of Science & Education Felicia Mensah, Assistant University of Massachusetts Professor of Social Justice Education Jamila Lyiscott are among the distinguished TC faculty and alumni leading presentations on anti-racism, youth engagement, racial justice, critical thinking and other up-to-the-minute topics.
In this year of post-pandemic possibilities we need to reimagine education for a racially just society more than ever.

—Reimagining Education Summer Institute Director Amy Stuart Wells
"Pool Parties," a popular tradition of small group discussions of the institute themes and issues at play in participants' schools and districts, will return in 2021.
This year's RESI includes a new feature: a Reimagining Education Policy Roundtable that consists of a dialogue among educators, students, and activists as well as federal, state and local education policymakers on needed policy reform. Described as a way to turn policymaking "upside down," this RESI Roundtable will ask policymakers to listen to educators, students, and advocates about the policy changes needed to support a truly anti-racist education system.
View the full schedule for the Reimagining Education Summer Institute.
Register for the can't-miss Reimagining Education here. Join us for either:
The full Institute, which includes four full days of programming with an optional fifth day, plus plenary sessions, and our live-dialogue Pool Parties for higher education faculty and leaders only. Day passes are also available.

Plenary only, which grants you access to four days of plenary content and four bonus workshops. Learn more here.
Synchronous content, with the exception of Pool Parties and the keynote conversation with Nikole Hannah-Jones, will be recorded and available to view on-demand until July 31st.