New York Governor Kathy Hochul recently announced that the state will fulfill its previous commitment to fund public schools with $4.2 billion over the next three years as part of its settlement of a seven-year lawsuit led by TC's Michael Rebell and other attorneys on behalf of a coalition of public education stakeholders.
"Unequal funding has been a blight on education in New York State since DeWitt Clinton was governor," said Rebell, Professor of Law and Educational Practice, and Director of the College's Center for Educational Equity. "We still have a great deal of work to do. But this was a big first step."
Rebell represented New Yorkers for Students' Educational Rights, a coalition of community stakeholders that launched the lawsuit in 2014 and sought to require New York State to fully fund its Foundation Aid formula, which was created in 2007 and prioritized equitable distribution of state funding by further evaluating district wealth and student need, but was never fully funded.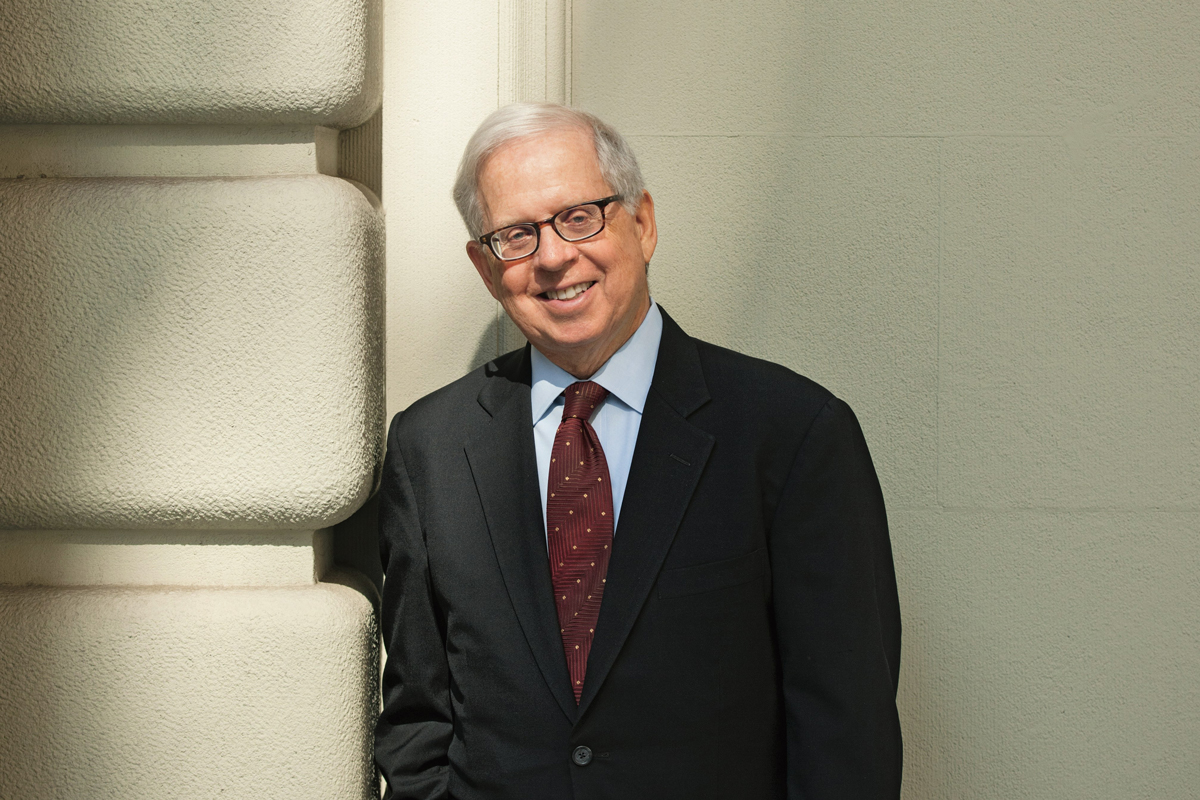 "Every single New Yorker deserves a quality education to succeed in our state, and public schools are a vital component of that opportunity for our children's upward mobility," Governor Hochul said. "Actions are more important than words, and while the settlement is the first step, we're following through with funding in the state's budget."
Last spring, the New York State Legislature enacted legislation promising to pay out the long-promised funds sought through the litigation to New York City and other high-need school districts throughout the State. If the State honors its commitments, the case will be dismissed. If not, the Plaintiffs will be able to continue the litigation and seek an expedited trial to secure the promised funding. Plaintiffs believe the agreement will be an important enforcement mechanism to ensure that the State lives up to its constitutional obligation to adequately fund a sound basic education for all New York students.
"The state now needs to update and improve the Foundation Aid formula that was based on a calculation made 15 years ago in order to provide all students the opportunity for a sound basic education guaranteed to them by the state constitution," said Rebell, who wrote about the case in an op-ed for the New York Daily News earlier this year. "We need a new system that will ensure adequate and equitable funding for all students on a permanent, stable basis for the future."
Full compliance with Foundation Aid will require the State to appropriate an additional $1.4 billion during fiscal year 2023 for education statewide, and similar amounts for fiscal year 2024.
Rebell's victory in the New York case follows continued legal efforts to protect education access in other parts of the United States. As the lead counsel in a case against Rhode Island officials, Rebell has set out to prove that all public school students have a right under the U.S. Constitution to an education that prepares them to participate in the nation's democratic activities.