Teachers College has announced that Stephanie J. Rowley, TC's Provost, Dean and Vice President for Academic Affairs, has accepted an appointment as Dean of the School of Education and Human Development at the University of Virginia— her alma mater— effective July 1, 2022.
"It has been an extraordinarily fulfilling experience to work with all of you— faculty, staff and students— in our shared pursuit of expanding our impact through research, teaching, mentoring, and service," Rowley said in announcing her departure.
"I am tremendously proud of what we have been able to accomplish together during some very tumultuous times," said Rowley. "I have never been part of a community so united in its commitment to social justice and I hope to carry this TC spirit with me in the next chapter of my career."
Hailing from the University of Michigan, Rowley has played a critical role during her tenure in accelerating the College's efforts to refine its organizational design and structure to empower students, faculty, staff, alumni, partners and external constituencies.
Undeterred by pandemic-imposed restrictions during her tenure, Rowley led significant progress around TC's strategic priorities, working to: strengthen and expand institutional research infrastructure and funding; optimize the College's academic programs and reduce the administrative burden on faculty; and bolster student services to ensure our students have an outstanding academic experience.
"It has been an honor partnering with Stephanie these past three years as we have charted the future of Teachers College," said President Thomas Bailey. "I have been continually moved by her unwavering focus on ensuring that everyone in our community— students, faculty, staff— have the support they need to thrive. Her departure is a loss, but she leaves TC a stronger institution."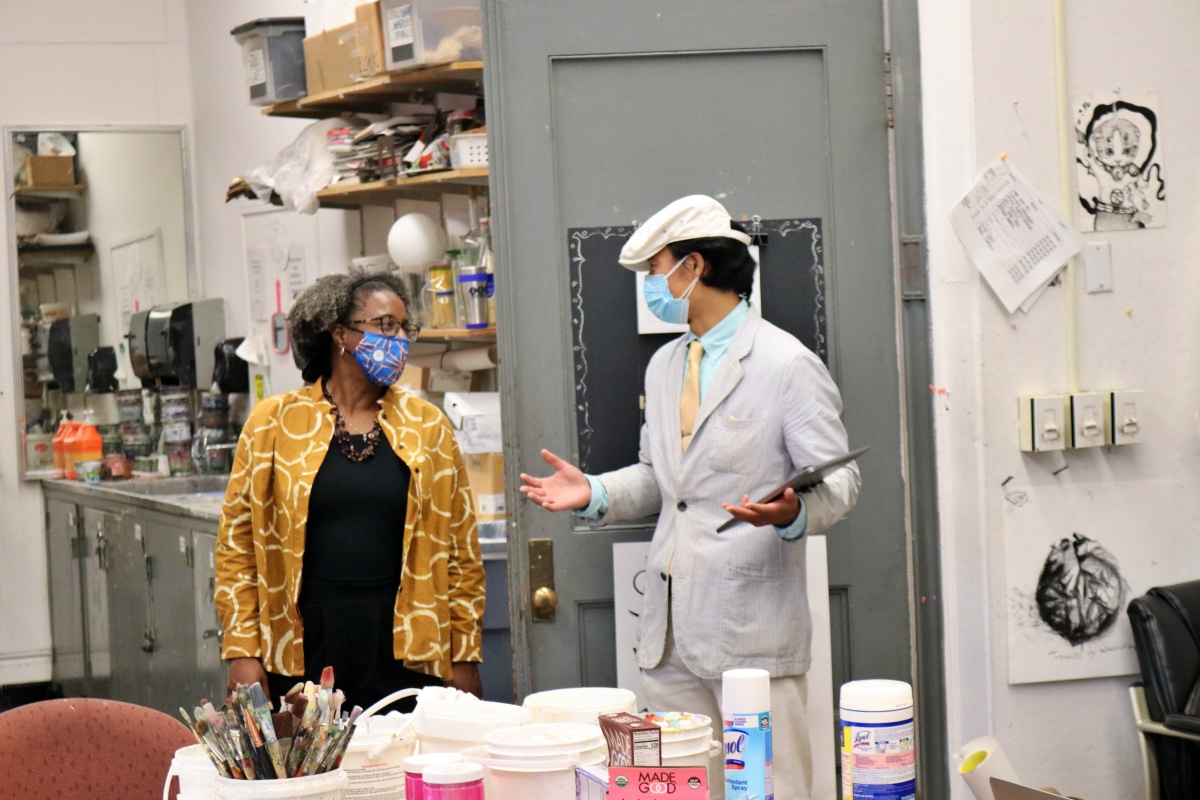 Among her many accomplishments, Rowley's efforts to support research at the College included the appointment of the College's first Vice Dean for Research, Carol Hammer, with whom she worked to launch the Research@TC website and newsletter to increase transparency and visibility, and the creation of a variety of grant-writing supports, such as workshops and "boot camps," coaching grants and opportunities for interdisciplinary project collaboration.
These efforts have seen a 15 percent increase in the number of federal and state grant submissions and an increase in funded research.
Rowley has also worked to enhance academic excellence and foster faculty growth. In collaboration with the Faculty Development & Advisory Committee (FDAC), the College's first Vice Dean for Faculty Affairs, Marie Miville, has provided leadership to establish a sustainable faculty mentoring and career development program and supported faculty as part of the promotion and tenure processes.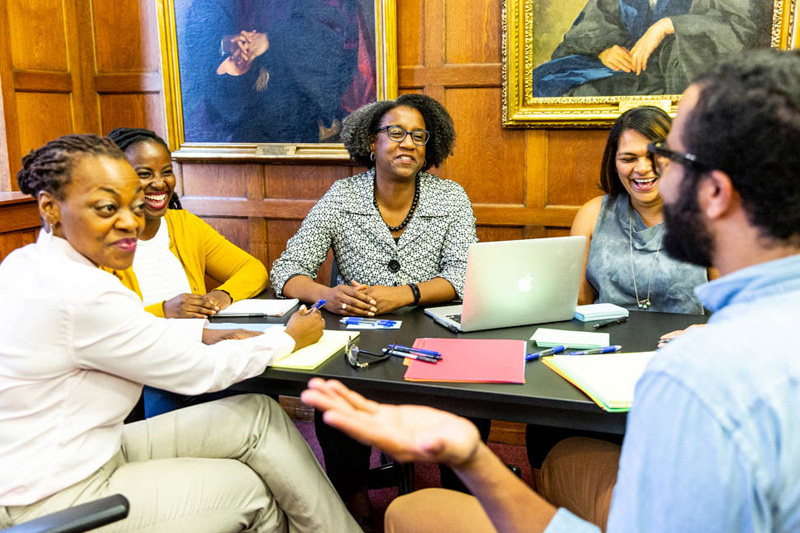 Rowley also reinforced the College's commitment to teacher education with the appointment of a new Vice Dean for Teacher Education, Celia Oyler, and by cultivating strong partnerships with local and state schools.
She championed campus-wide inclusivity in admissions and hiring to advance the College's strategic priority to institutionalize diversity, equity and inclusion. This included initiating the implementation of a process to reduce bias in faculty searches that has resulted in people of color filling nearly two-thirds of incoming new faculty positions.
Rowley also introduced a Target of Opportunity (TOC) search process that encourages academic search committees to pursue qualified candidates outside traditional recruiting avenues. TOC prioritizes candidates who have established themselves as advocates for social justice and in work with diverse students and communities.
"Teachers College has benefited enormously from Stephanie's leadership these past three years," said William Rueckert, Chair of the TC Board of Trustees.
"Her commitment to our mission, to fostering a community in which everyone is valued and respected and to the imperative of continuously improving as an institution so we can meet the challenges and opportunities before us will leave a lasting legacy."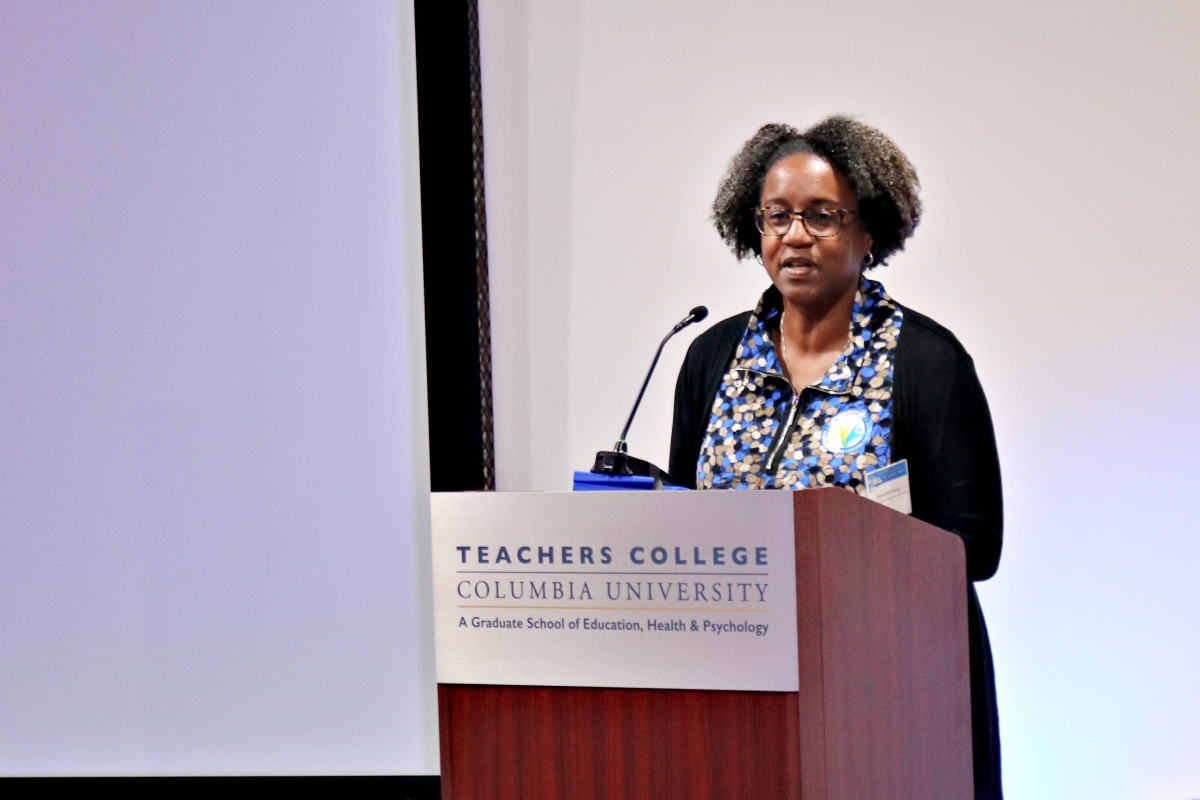 Throughout her tenure, Rowley stressed the importance of mentoring and coaching for faculty and staff. She worked extensively to strengthen and empower the roles of academic department chairs through leadership training and workshops, and created a working group of nearly 40 staff leaders to support professional development and foster communication and collaboration across academic offices.
She facilitated the development of initiatives to support Ph.D. students, including the appointment of a Special Advisor for Doctoral Studies, Noah Drezner, who also chaired the Faculty Executive Committee under her leadership.
Those measures included the implementation of standardized course sequencing and an annual review process to identify objectives and forge improvement strategies on doctoral degree pathways. Rowley also worked closely with Student Affairs on streamlining and strengthening pathways for students, including special supports for student parents and the creation of a new and improved career center, TCNEXT.
From encouraging dialogue with the Provost's office to introducing leadership tools to departments to help cultivate positive and welcoming work environments, Rowley has made communication and transparency a focal point.
In her next chapter, Rowley's return to Charlottesville represents a homecoming to the institution that in the mid-1990s awarded her a Master's and, then, a Ph.D. in Psychology.
"The University of Virginia is my alma mater and I am incredibly honored to rejoin the community that played such a vital role in my intellectual and personal development," said Rowley.
"This is an enormously exciting time for [UVA's] College of Education and Human Development and I am looking forward to partnering with faculty, students and staff in pursuit of a deepened focus on racial justice, equity, service and community engagement."