As part of a grant issued from the National Endowment for the Humanities, Ansley Erickson will co-direct a New York Public Library 2023 teacher education program focused on the history of efforts to secure equitable access to education in Harlem.
In "Harlem's Education Movements: Changing the Civil Rights Narrative," Erickson and Brian Jones, Director of the NYPL's Center for Educators and Schools, will lead a two-week, hybrid institute for 25 K-12 educators next summer. The program will be hosted by NYPL's Schomburg Center for Research in Black Culture.
"We're thrilled to receive this recognition from the National Endowment for the Humanities, and continue the work that was truly born out of the Harlem Education HIstory Project, which Ernest Morrell and I launched nearly 10 years ago," says Erickson, Associate Professor of History and Education Policy, of the collaborative effort established through the Center on History and Education, which Erickson directs, and made possible with a grant from TC's Provost Investment Fund.
"TC's decade-long investment in studying the history of education in Harlem and New York is the scholarly base on which this institute rests," says Erickson, who continued this scholarship in co-editing Educating Harlem: a Century of Schooling and Resistance in a Black Community. "We look forward to working with more educators to deepen the instruction of Black history."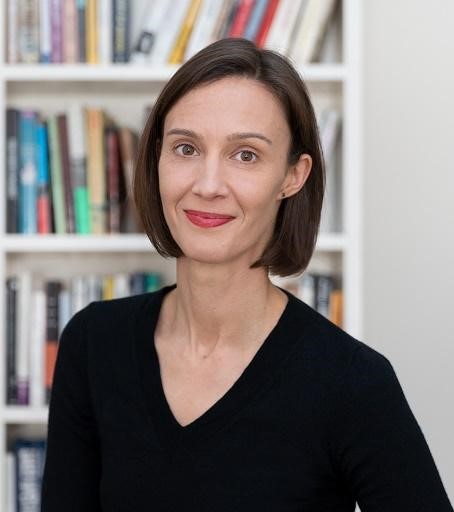 The grant issued to the New York Public Library, for which TC is a partner, is just one of 226 grants awarded to humanities projects "helping preserve, examine, and share the country's rich and expansive history and culture" across the country.
"I'm thrilled to once again receive this support from the NEH to help educators nationwide to learn and teach stories of educational movements in Harlem," said Jones, who with Erickson led a previous iteration of the Harlem education program in 2021. "These stories demonstrate a longstanding pattern of Black people's educational self-determination, and they challenge many popular ideas circulating in our classrooms about U.S. civil rights activism."
Described by one former student as a "once in a lifetime experience," the program offers educators a pathway to expand Black history curriculum with a hands-on exploration of Harlem's "rich, varied, and enduring struggle for educational opportunities and justice" through the dynamic archival collections of the Schomburg Center, activists and scholars of the time period, and in-depth explorations of Harlem's urban landscape. In addition to Erickson and Jones, Karen D. Taylor of Harlem's While We Are Still Here, TC students, and Schomburg and NYPL staff members contribute to the experience.
"Going back to my classroom, I am now able to provide students with a wider narrative and a more relevant one considering many of my students are from Harlem and the Bronx," one participant reflected after last summer.
Such real classroom impact is the goal, with Erickson and Jones noting that a revitalized approach to teaching Black history is deeply needed.
"In their K-12 education, students often encounter a version of the U.S. Civil Rights Movement that has less depth and variety than this recent scholarship," the two wrote last year. "Students often learn a traditional, southern-based historical narrative that begins in the 1950s with the Brown v. Board of Education case, and continues, emphasizing the leadership of Dr. Martin Luther King, Jr., through the 1960s. The real story is broader and more diverse, especially with attention to the activism of women and young people centered on educational justice."
Work to expand K-12 curriculum options for teaching Black history can also "help better inform teachers about the communities in which they work," Erickson says, providing teachers and their students with a more robust and nuanced historical understanding..
Applications to participate in "Harlem's Education Movements: Changing the Civil Rights Narrative" is expected to open in the late fall.