Allegrante's initial reaction to being appointed the inaugural holder of the Lambert Endowed Professorship was gratitude for an honor that recognizes his accomplishments as a leading scholar in the field of health education.
The recognition, however, begged the question: Who was Charles Irwin Lambert?
"There wasn't much of a footprint," says Allegrante, a senior TC Professor of Health Education and affiliated professor of sociomedical sciences at Columbia's Mailman School of Public Health, who also has held Erasmus and Fulbright visiting professorships at universities in France, Iceland and Ireland.
An inveterate researcher and history buff (who each semester leads his students on a historic walking tour of the TC and Columbia campuses to acquaint them with the intellectual legacies of which they will become a part), Allegrante in quick order learned of Lambert's clinical work in psychiatry, his tenure as a TC Professor of Psychiatric Education from 1926 to 1937 and legacy of Four Winds Hospital, the private psychiatric facility Lambert founded in 1925 with campuses today in Westchester County and Saratoga, N.Y.
Digging deeper, Allegrante reached out to reference librarians and archivists at the University of Northern Iowa (known as Iowa State Teachers College when it granted Lambert an undergraduate degree in 1897), the Gottesman Libraries and the New York Academy of Medicine to learn more. As a broader picture emerged, Allegrante began to see a parallel between the arc of Lambert's career and the trajectory of his own scholarship.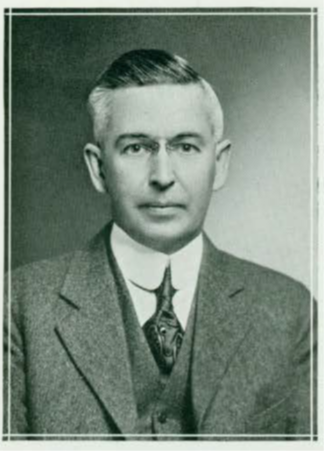 An applied behavioral scientist who has specialized in researching how to improve the behavioral self-management of chronic diseases, Allegrante's work has contributed to significant advances in the management of arthritis and several cardiopulmonary diseases, including asthma, heart disease and hypertension. He also has conducted research in collaboration with Nordic colleagues on preventing substance use and worked to heighten awareness of issues that threaten the health of children and adolescents and can put them on the path toward chronic diseases later in life.
"Professor Allegrante's work connecting physical health and well-being across global contexts, his decades-long administrative service to Teachers College and his many years of outstanding teaching and mentorship truly embody what the Lambert Endowed Professorship was established to honor: outstanding distinction in scholarship and teaching," said Stephanie J. Rowley, Provost, Dean and Vice President for Academic Affairs.
On campuses in Westchester County and Saratoga, Four Winds, in the spirit of its founders' commitment to mental hygiene, to this day treats individuals grappling with substance abuse and mental health issues - fields that intersect with some of Allegrante's own research and scholarship.
"It's not a far-fetched connection at all," said Allegrante, referencing his role as a collaborating senior investigator on a multi-national research team that in 2021 published in Lancet Psychiatry one of the first studies on the pandemic's impact on adolescent mental health.
The ongoing study of 59,000 Icelandic youth revealed significant mental health declines among young women even as cigarette and alcohol consumption tapered off among all study participants.
Long recognized by peers, his advancements in the field earned Allegrante the 2017 Elizabeth Fries Health Education Award.
Presented annually by the CDC Foundation, the award cited Allegrante for his "extraordinary and indelible contributions to the fields of behavioral sciences and health education as a researcher, academician, ambassador, mentor and public servant."
Allegrante is a Past President and Distinguished Fellow of the Society for Public Health Education (SOPHE) and has served as Chair of the Department of Health and Behavior Studies, Deputy Provost of the College, and Associate Vice President for International Affairs since joining the TC faculty in 1979.
Lambert's TC tenure, 12 years, was comparatively brief.
A draft Lambert biography authored by Allegrante (which he would like to see in Wikipedia) traces the journey that brought a Midwest-born and educated psychiatrist to prominent early 20th-Century mental health institutions in and around New York City.
Lambert, in addition to his faculty position at TC, served as the chief psychiatrist and director of the Vanderbilt Clinic psychiatric department for seven years and taught at the Columbia College of Physicians & Surgeons from 1923 to 1929.
He died in 1954 at the age of 76 while vacationing in Casablanca, Morocco.
The Charles Irwin Lambert Endowed Professorship was established with a memorial fund in 1968.
In February, 54 years later, the TC Board of Trustees approved Allegrante's appointment to the new chair.
Honored by the recognition and grateful, Allegrante said, "A named endowment confers a certain imprimatur that speaks to a scholar's contributions to their field, to the scholarship they have excelled in creating, and, in my case, I think it's also an acknowledgement of my many years of service to this extraordinary institution."