The TC community is joining family, friends and colleagues in mourning the loss of Brent Renaud (M.A. '96, Sociology and Education) a video journalist who perished Sunday while covering the Russian invasion of Ukraine.
Renaud, 50, was on assignment for a Time Studios project on global refugees. His tragic death is among the more than 1500 killed civilians reported since the beginning of the Russia-Ukraine War in February, with United Nations officials expecting actual numbers to be higher.
"Our hearts are with all of Brent's loved ones," Time said in a statement following Renaud's death. "It is essential that journalists are able to safely cover this ongoing invasion and humanitarian crisis in Ukraine."
Fellow video journalist Juan Arredondo said in an interview that he and Renaud were attacked at a checkpoint in Irpin, a Kyiv suburb and site of heavy fighting. Arrendondo, a graduate of and adjunct faculty member at Columbia Journalism School, is recovering from his injuries.
An award-winning filmmaker, Renaud often worked in tandem with his brother, Craig, on documentary film projects for The New York Times, HBO and other media outlets.
"Teachers College joins the world in mourning the senseless killing of journalist Brent Renaud, a member of our alumni community," said Thomas Bailey, president of Teachers College, Columbia University. "We extend our deep sympathy and support to his family, to his friend and fellow journalist Juan Arredondo, and to all journalists in Ukraine and around the world risking their lives to share such important truths."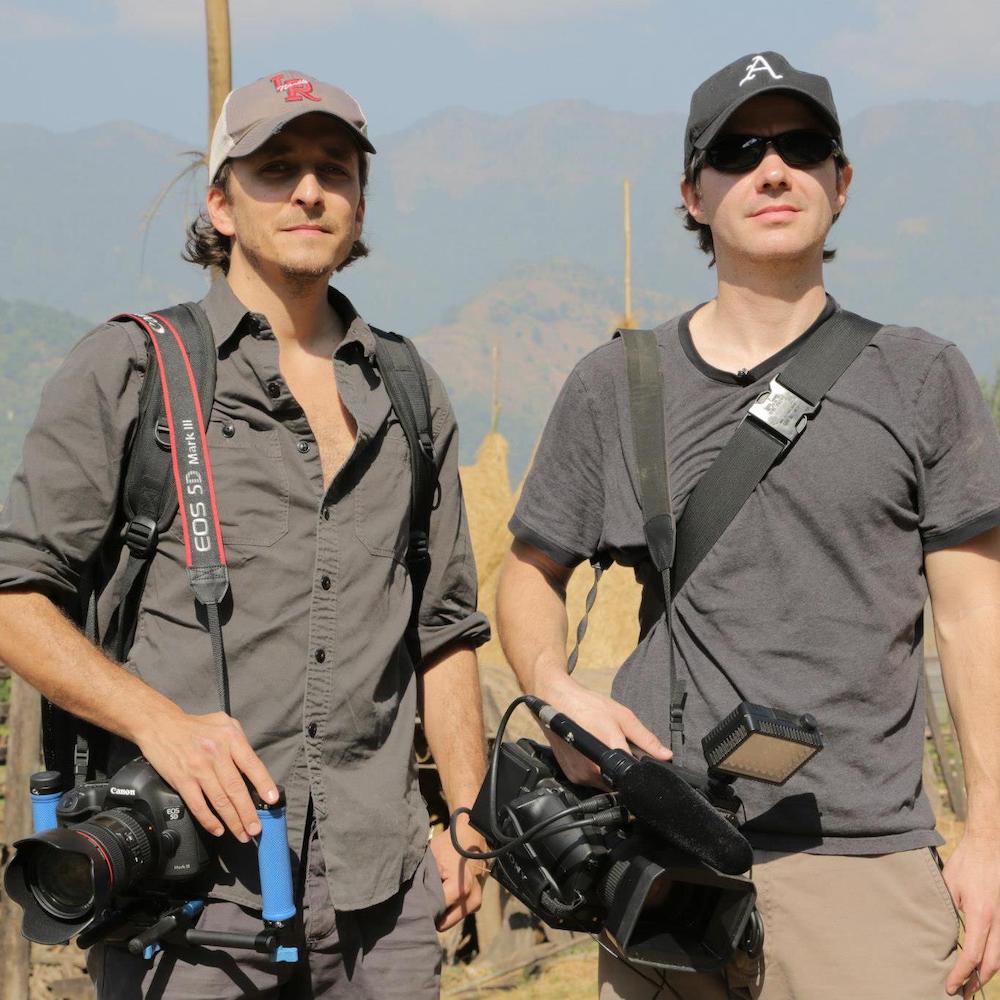 Renaud's production company generated films on domestic meth addiction, Mexican cartels, Haiti, wars in Iraq and Afghanistan and other international hotspots. Last Chance High, the Renauds' account of a school serving Chicago youth with emotional disorders, notched a 2014 Peabody Award.
Renaud was born in Memphis and raised in Little Rock, Ark. He pursued studies in TC's Sociology & Education program after earning an undergraduate degree in English Literature with a minor in Sociology from Southern Methodist University in 1994. Following the Sept. 11, 2001 terrorist attacks and throughtout the U.S. involvement in Afghanistan, Renaud began pursuing his interest in documentary film.
A mentor for under-served students in Dallas, Renaud in 2019 was named a fellow at Harvard's Nieman Foundation for Journalism.
"He was a great person, just a great human being," recalled Matthew Evans (M.A. '95, Social Studies Education), who became friends with Renaud while the two lived in the College's Whittier Hall. A devoted Arkansas Razorbacks fan, Renaud and Evans played intramural basketball with other friends from TC on Columbia's campus, though the team never won a game. Good memories, Evans says, nevertheless.
Though the pair lost touch after TC, Evans is shocked and deeply saddened by Renaud's passing. "Most importantly, I feel sorry for his family, friends and his loved ones."
Even at TC, Renaud's bright future was apparent to classmates like Evans. "Brent was a very strong advocate for the historically underserved and marginalized in society. He opened up my eyes to taking a more critical look at the structures that undermined the disadvantaged in America. He did it in a very welcoming way," Evans recalled.
"What he's been doing since he left Teachers College very much aligns with who he was in the 90s."