Dear Members of the TC Community,
I had planned to share a message with you today, the second anniversary of George Floyd's murder, reflecting on the role we have to play in a world where, while there is much to be grateful for, there is so much that must change.
Yesterday's events—19 children and two teachers murdered in an elementary school shooting in Texas—rendered my words and thoughts wholly inadequate as we witnessed the tragic urgency of this need for change. This senseless act of devastating violence is profoundly distressing for all of us, and it is particularly terrifying for families and those among us who are or will be working in schools and classrooms as educators. Coming in the wake of the racial terrorist attack in Buffalo and other recent heinous acts of gun violence, and a day before the anniversary of Floyd's brutal murder at the hands of police, it is hard not to feel a sense of profound foreboding and sorrow.
For those of you who are struggling with this news, I want to remind you of resources that are available if you need support or a place to talk (see respective links for students and employees and spiritual resources).
During many dark eras in our history, TC worked to shine a light in that darkness and address our society's deepest ills. Together we will continue these efforts and I encourage you to take action against gun violence. Join TC Take Action and visit this page to let federal representatives know you support the Background Check Expansion Act. Newtown Action Alliance and Everytown for Gun Safety provide additional suggested actions. I also encourage you to visit SURGE, a university-wide initiative at Columbia, which is working to expand the science and research on gun violence and in which several TC faculty members and students are involved. Columbia SURGE, along with their colleagues at other institutions, will be co-sponsoring a National Research Conference on Firearm Injury Prevention in Washington DC in November.
As we work to heal from these national tragedies, I know we will continue to do everything in our power to make a positive impact in our fields of education, mental health, civic engagement, conflict resolution, leadership and more that are so foundational to the well-being of this country and its residents.
Warmly,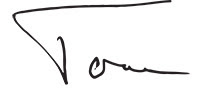 Thomas Bailey
President, Teachers College