Researchers and scholars can unlock the key to the elusive dream of a more peaceful, inclusive world and help to curb rising hate crimes and extremism. That's the crux of the new International Lab for Research and Leadership in Interfaith Collaboration and Coexistence at Teachers College, formally launched on Monday, Nov. 28.
The Lab is established and supported by a grant from the Muslim World League, the world's largest international Islamic non-governmental organization present in 139 countries and focused on promoting interfaith collaboration, peace, common human values, and preventing extremism and violence. The MWL has partnered to those ends with the International Committee of Red Cross, UNHCR, World Food Programme, International Organization for Migration, UNESCO and other global organizations.
"As headlines remind us every day, our mission could not be more urgent," said TC's Amra Sabic-El-Rayess, who is leading the endeavor and will serve as Founding Executive Director of the lab. "Our schools must make a sustained effort to make all children from preschool onward feel a part of society by reflecting their cultures and experiences and addressing their concerns to help prevent extremism."
Sabic-El-Rayess' new initiative comes after receiving two grants of $750,000 each from the Department of Homeland Security to support her research and work to conceptualize, design and implement a first-of-its-kind professional development training on countering intolerance and extremism for U.S educators, educational staff, civic leaders and students in schools and communities across the country.
Carousel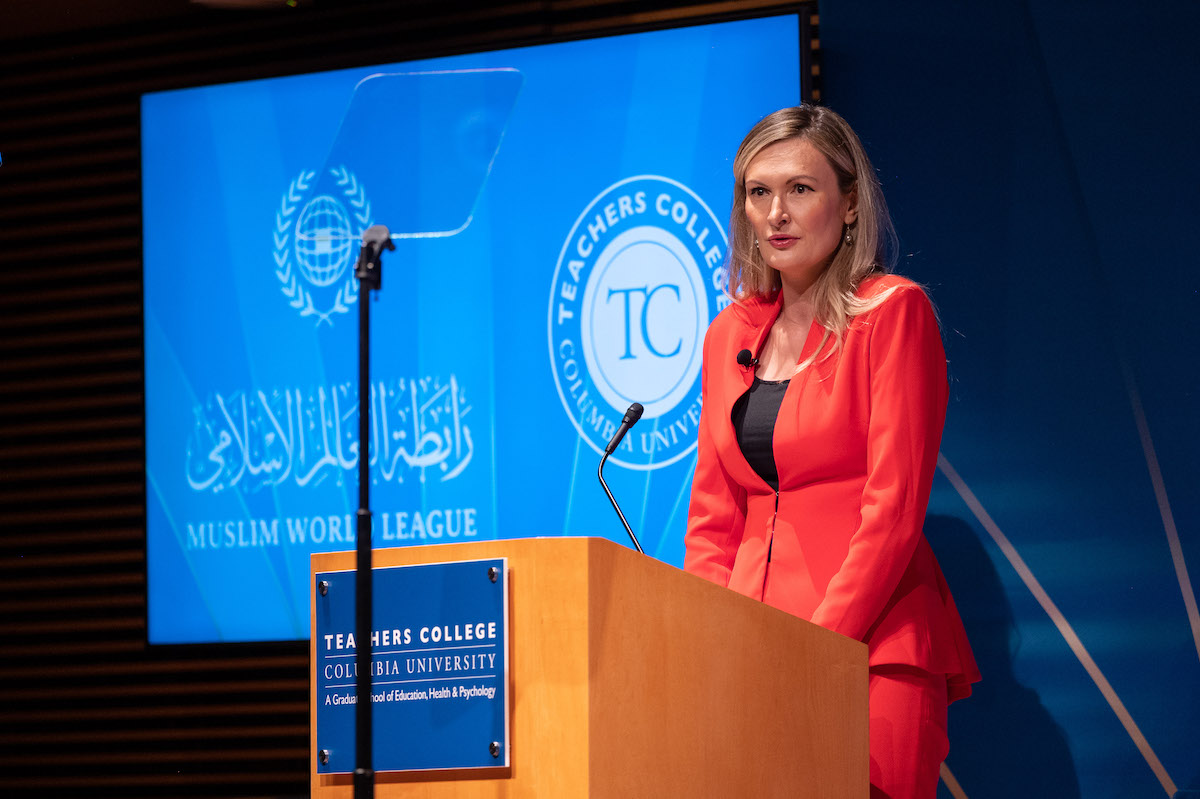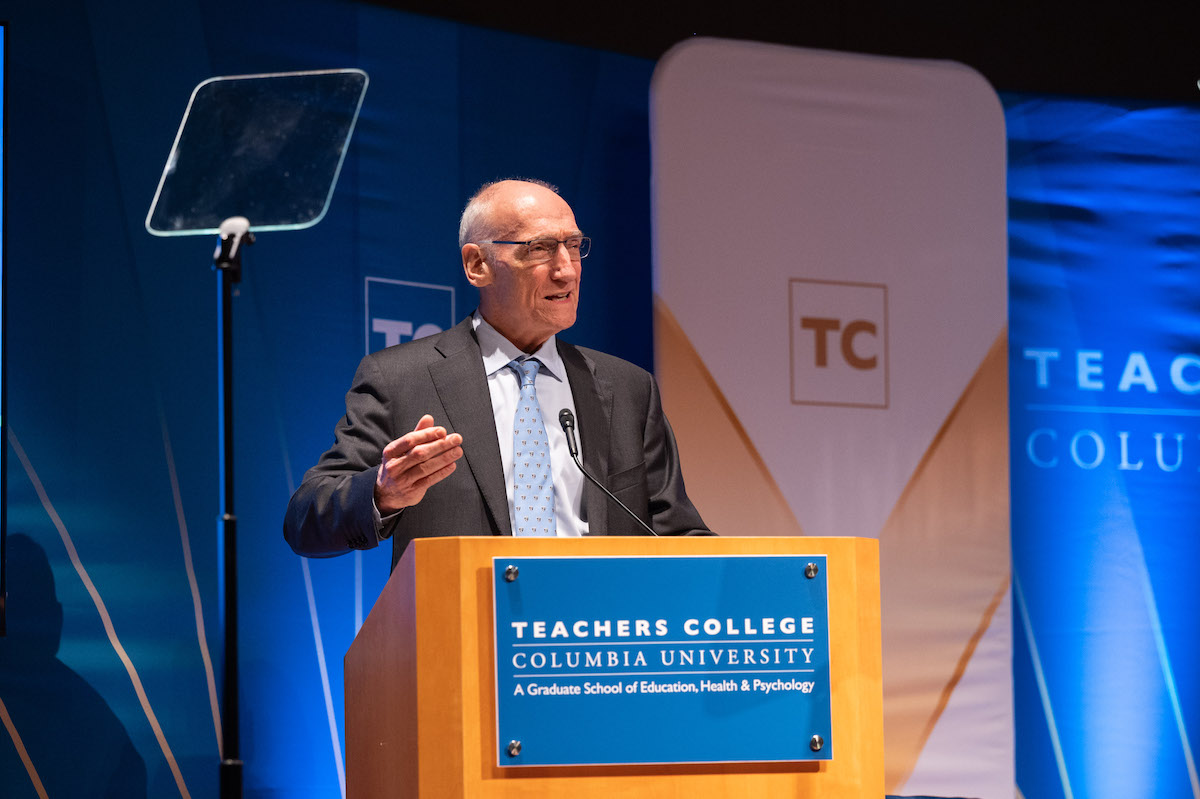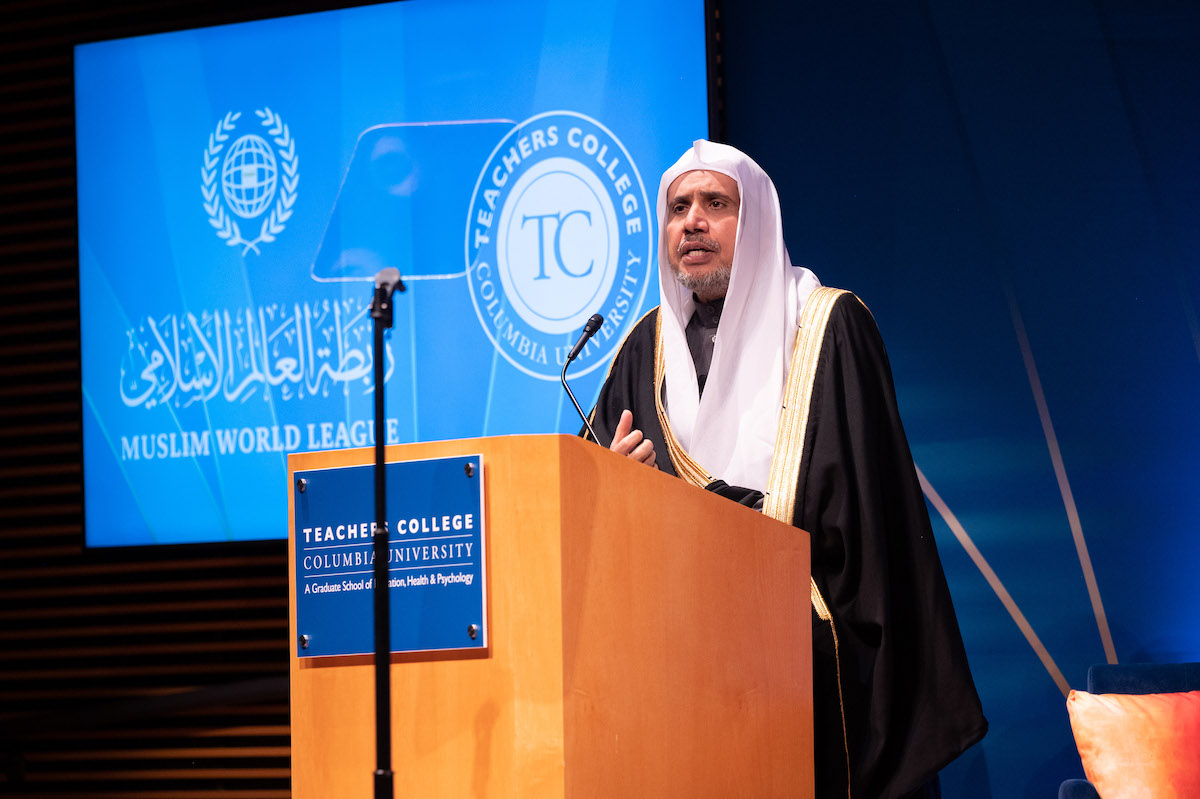 "Our research shows that failure by schools to create this sense of belonging is potentially catastrophic," the Associate Professor of Practice explained. "How can we then address educational displacement in our schools, build a sense of belonging and unite our communities? Our new Lab seeks to reimagine and build a different future through evidence and research-based solutions."
In addition to equipping educators and educational staff with the best practices and evidence-based training programs to identify and stop the process of radicalization, the Interfaith Lab will design educational experiences to foster a culture of resilience against hate and violence.
"Throughout our history, Teachers College has been audacious in our work on social justice and racial injustice. But these issues cannot be addressed without also talking about bias around religion and ancestry," said TC President Thomas Bailey. "When we empathize, we lessen the likelihood of triggering violence, which we all know is needed now more than ever. This interreligious focus may be new for TC, but it is a natural extension of what we have always done."
As part of the event, Teachers College and the Muslim World League signed a memorandum of understanding in a ceremony to formalize the grant.
"Today we are all delighted to launch this ambitious project, from a distinguished international university, which values greatly the common human values," said His Excellency Dr. Mohammad bin Abdulkarim Al-Issa, the Secretary General of the Muslim World League. "The prestigious and esteemed Columbia University [Teachers College], which is contributing today by hosting this project, aims to address the issue of hatred and racism across the world by using one of the most vital factors that shape the thinking process among human beings — that is education."
The inauguration of the lab then continued with a public event that included remarks from Sabic-El-Rayess, President Bailey, His Excellency Dr. Al-Issa, Rev. Ian Rottenberg, and Columbia Vice Provost Samuel Sia on behalf of the university.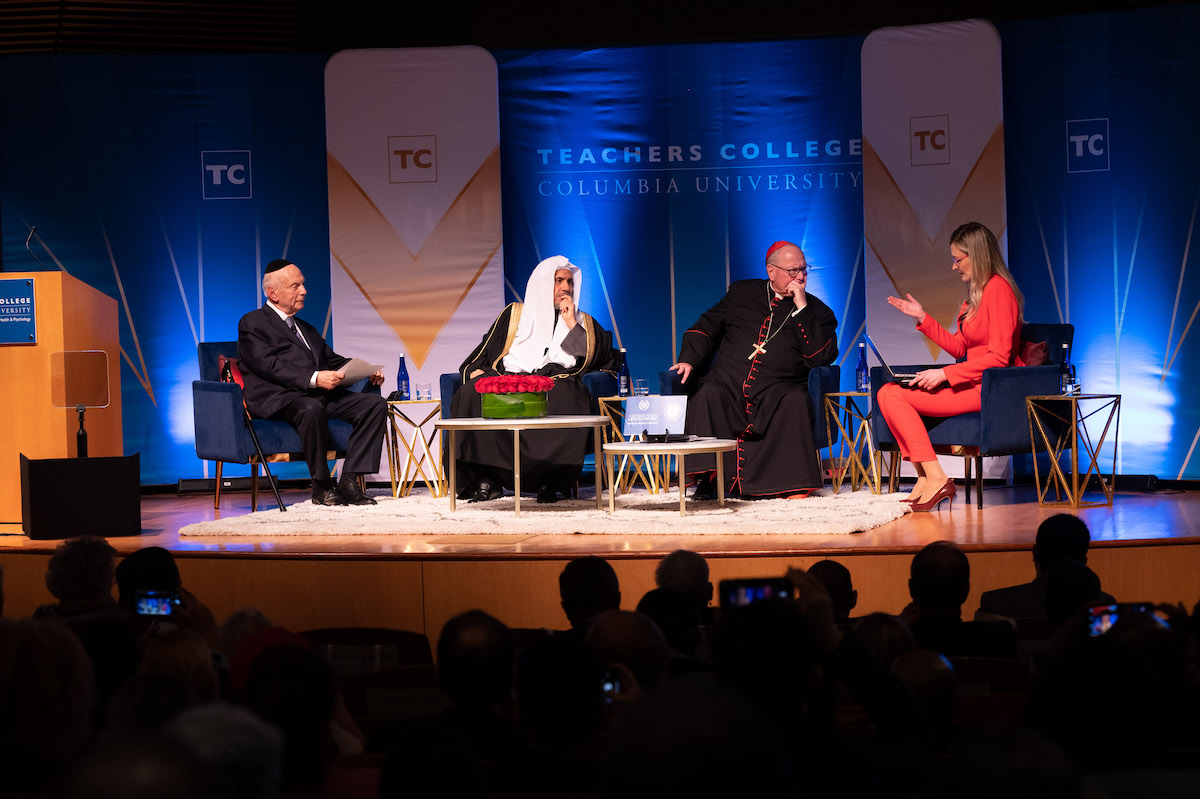 [Read the press release announcing the launch of the Interfaith Lab]
Joined by interfaith leaders from across the globe, Sabic-El-Rayess led a roundtable conversation with His Excellency Dr. Al-Issa, Secretary General of the Muslim World League; His Eminence Cardinal Timothy Dolan, Archbishop of New York; and Rabbi Arthur Schneier, Senior Rabbi of Park East Synagogue, and founder and president of the Appeal Conscience Foundation.
Here are some of the key takeaways:
Shared values, such as empathy, transcend boundaries.
In his address to the audience translated in real-time, His Excellency Dr. Al-Issa discussed the common values of people throughout the world — and how they are the basis that helps initiate cross-cultural collaboration across different faiths, ethnicities and cultures that builds resilience to hate. His Excellency Dr. Al-Issa also emphasized the continued need to reject harmful stereotypes, and for leaders to intervene when extremism emerges.
These ideals are deeply reflected throughout His Excellency Dr. Al-Issa's work — including a forum earlier this year that convened religious leaders and scholars to establish a set of common human values to promote unity throughout the globe. In 2019, he assembled more than 1,000 Islamic scholars and leaders to establish a plan to help address extremism within the Muslim communities. This year, His Excellency Dr. Al-Issa's collaborative work continues with Faith for Our Planet, a global interfaith coalition of environmentalists, religious leaders, scholars and policy makers to help mobilize faith leaders to address the world's mounting environmental crisis.
For Rabbi Schneier, the concept of shared values across the globe also rings true — he cited the Old Testament's remarks on those who are different from oneself: "Love the stranger as yourself."
Helping others doesn't only bridge divides, but speaks to a higher calling.
As global religious leaders, His Excellency Dr. Al-Issa, Cardinal Dolan and Rabbi Schneier all view humanitarian work as a core component of their faith and service.
"When you see people in need, when you see people who are victims of violence and tyranny, when we reach out to them — I don't care their creed, I don't care their ethnic or geographic or linguistic origin, I care that they're human beings," said Cardinal Dolan, who recently returned from visiting Ukrainian refugees in Poland and Slovakia. "That service to those in need brings us together."
This commitment to serving human kind was further echoed by Rabbi Schneier, who highlighted the Jewish concept tikkun olam — which in Hebrew means the goal to "repair the world."
For Rabbi Schneier, the drive to aid others through crisis and hardship is deeply informed by his own past. A pillar in the Jewish community and internationally regarded for his work with human rights, Rabbi Schneier survived the Holocaust in Hungary.
"If you survive, as I have survived, we have a price to pay, and that price is to make sure that we work particularly [hard] for a better world," said Rabbi Schneier, who also reflected on visiting Auschwitz with His Excellency Al-Issa. "As a man of faith, we have hope. With faith, perseverance, and patience, look how things have changed."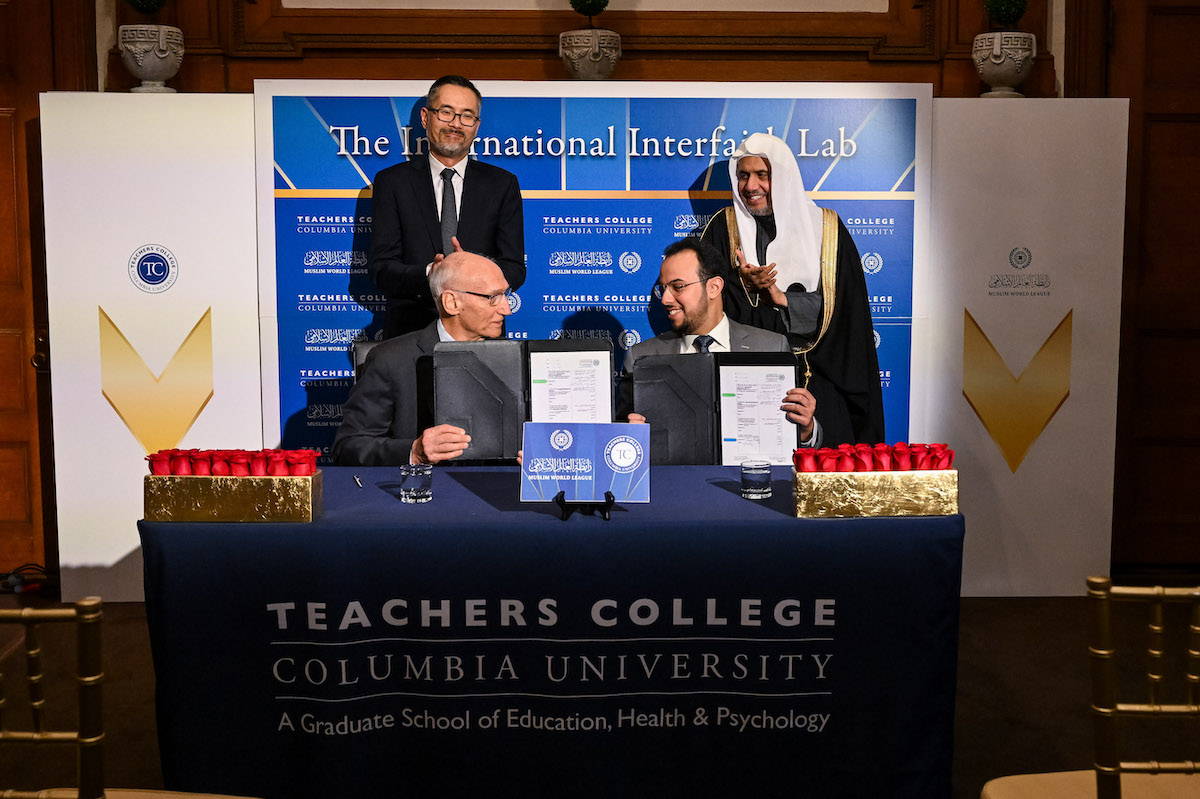 Despite continued needed work to combat identity-based violence, interfaith collaboration — for a large part driven by some of the very people in Cowin Auditorium that evening — is more prominent than ever in our global history.
Driving "reconciliation and friendship among the religions of the world" in the words of Cardinal Dolan, His Excellency Al-Issa met with His Holiness Pope Francis to establish an unprecedented agreement between the Muslim World League and the Vatican. His Excellency's global work also includes leading representatives of the Abrahamic religions in France in signing an agreement for peace and solidarity; extensive work to push back against Holocaust denial across the globe; driving reconciliation efforts in Sri Lanka to heal inter-religious divides created by the Easter terrorist attacks; and more.
But leaders like His Excellency Dr. Al-Issa, Rabbi Schneier and Cardinal Dolan are not the only ones capable of this work. For Cardinal Dolan, the future of interfaith healing is very much grassroots work. All three of our religions say the great journey is from head to heart. And that's what this [conversation] is."
Throughout the evening, each leader recognized Sabic-El-Rayess for bringing them together and for having the audacity to expand this important work to eradicate hate into education, and do so with passion and commitment that is needed.
TC's Interfaith Lab and educators themselves are uniquely designed to make an impact.
Many of the realities that give Cardinal Dolan hope are exemplified in the Interfaith Lab itself. Firstly, the fact that it even exists, and extremism has become a "front burner issue in the minds of people and leaders."
The second reason to have hope? New York City, Cardinal Dolan believes, is "a laboratory for the rest of the world" when it comes to diversity and acceptance of others. "We can take an evening like this for granted, right?" Cardinal Dolan said. "We all live side by side in this city, religious friendship and concord and dialogue is expected, celebrated and fostered."
The Lab's position to fill a unique space in the public discourse on combating extremism is also further informed by Sabic-El-Rayess herself, who as a teen survived genocide against Bosniaks (Bosnian Muslims) in the 1990s. In the years since, Sabic-El-Rayess' extensive research on resilience to identity based-violence, extremism and hate has "brought us all together," in the words of President Bailey.
"How do we end this pandemic of hate? Education, many agree, is the answer," Sabic-El-Rayess said. "Each of us, in our own lives -- in ways both large and small -- can do so much to foster understanding and promote peace. As we heard today, so often it begins with the simple act of listening – of keeping an open mind and trying to put ourselves in another person's shoes. Whether we consider ourselves religious or not, these are acts of faith – in ourselves, in each other, and in the human race."