In the halls of Congress and the corridors of the U.S. Justice Department, lawmakers and prosecutors are still trying to get to the bottom of what caused, and who exactly was behind, the violent Jan. 6, 2021, insurrection at the U.S. Capitol that sought to keep then-President Donald Trump in power, in a violent clash that led to at least five deaths and scores of wounded police officers.
From the campus of Teachers College, Associate Professor of Practice in Adult Learning and Leadership Amra Sabic-El-Rayess is on the cutting edge of a nationwide effort to prevent violent extremism in the one place where the former refugee from war-torn 1990s' Bosnia and Herzegovina believes that can be done: In the classroom.
"Once we're susceptible to hate, we're susceptable to the most extreme forms of targeted violence, which is part of my formative and lived experience that I survived - genocide," said Sabic-El-Rayess, who studies how individuals get drawn to violent, radical groups.
On Thursday, Sabic-El-Rayess's groundbreaking research received another giant boost when the U.S. Department of Homeland Security awarded her project – entitled "Preventing Radicalization and Targeted Violence through Peer-to-Peer Student Training" – a $748,494 grant to train students in ways that storytelling and better understanding of pathways to radicalization can head off alienation and future unrest.
It's the second such grant that Sabic-El-Rayess has received from DHS for her innovative work, which has now developed a 10-course training program around how and why today's students are radicalizing in America with the goal of reaching several thousand teachers over the next two years. Together with her TC graduate students, who she says inspire her every day, including Vik Joshi, Tina Keswani and Lauren Gonzales, Sabic-El-Rayess developed this professional training program to help teachers better identify and then engage students who are feeling displaced. The program places more of a focus on building social connectedness and encourages storytelling to instill young people with empathy for their peers. She said 300 education professionals have already signed up for the program even though her team's formal outreach hasn't begun.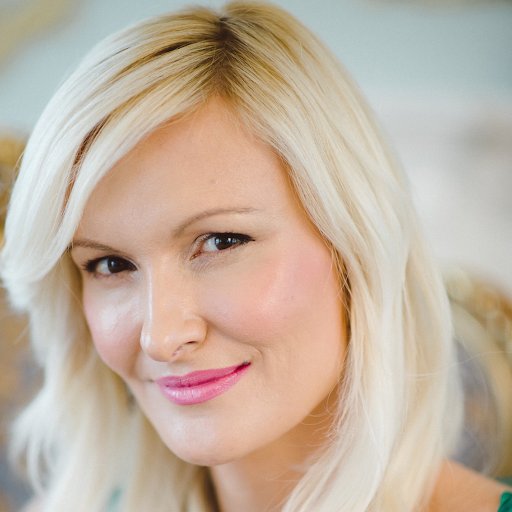 Together with her team, she first developed a professional training program called Reimagine Resilience to give teachers the tools to better address students' problems in an empathetic school environment. Now, Sabic-El-Rayess wants to expand this work to train youth on the critical precursors and mechanisms of targeted violence and extremism. She will apply her Educational Displacement Model of Radicalization in order to facilitate student-led local prevention campaigns and lessen hate, othering and dehumanization nationally.
For the Biden administration, novel initiatives like Sabic-El-Rayess' research reflect a growing sense that the best way to stop future acts of mass terrorism – such as mass shootings or violence by domestic political groups like the Proud Boys or Oath Keepers who took part on Jan. 6 – is through early prevention. The grant for the TC project was one of 43 totalling $20 million unveiled by DHS during an anti-violence summit Thursday at the White House, where President Biden proclaimed: "It's so important for people to know that's not who we are."
For Sabic-El-Rayess, the grant is an opportunity to advance a mission that stems from her unique lived experience surviving the brutal campaign of ethnic persecution against indigenous Bosniaks (Bosnian Muslims) like her own family. Today she says that she was silent about the discrimination and "otherness" she felt first as a student, which only grew as the Serb military bombed besieged enclaves and she lost family members to the escalating bloodshed while experiencing hunger and dislocation. As an adult, she found her voice.
In late 2020, she published her story for young adults and adult readers in The Cat I Never Named: A True Story of Love, War, and Survival, to critical acclaim. By then, Sabic-El-Rayess, once focused on teaching methodology courses, was increasingly merging her concern about preventing the kind of political violence she'd seen as a teenager with her research and teaching at TC. To deconstruct and help eradicate hate, Sabic-El-Rayess realized she had to draw on her unique intersectionality.
"I am taking my lived experience and combining it with the rigor of scholarship while deploying methodologies like storytelling to innovate and disarm hate," she said this week. That passion only grew as she watched domestic terrorism on the rise in her adopted homeland of the United States, with teens and young adults linked to hate motivated or politically charged shootings and violent attacks, even before Jan. 6.
Sabic-El-Rayess said her work began with an effort "to understand how it happens – what is the process for a person to actually radicalize or become an extremist? How do you go from the average 2nd-grader playing on the playground to someone who's 17 or 18 and willing to plan a mass shooting of African Americans in Buffalo?"
She said the key factor is a sense of displacement – young people feeling left out for a variety of reasons, whether belonging to an "out" group or the result of teacher neglect or bullying by peers. In today's highly online environment, kids looking for a sense of belonging can too often find comfort on the internet from radical groups that offer empowerment, blended with messages of hate and violence.
"I'm watching a train about to crash," said Sabic-El-Rayess, voicing her fear that political violence and rising hate in America are tracking what she witnessed in Bosnia. "I'm trying to get in front of this train with the research I am doing."