More than 15 million women of childbearing age and an unknown number of trans and nonbinary people already face abortion bans across 13 states in the U.S. But amid the fallout of the Supreme Court's decision to effectively overturn Roe v. Wade and return the issue of abortion to state jurisdiction, experts warn that pregnant people of low-income and color will be the most severely affected by the rollback of reproductive rights if voters do not challenge it.
"As someone who focuses on racial equity, I really see sexual and reproductive freedom as a core part of moving towards anti-racism," explains TC alumna April Avilés (Ed.D. '22, Health Education), who at Planned Parenthood Arizona, serves as the Chief Equity & Organizational Culture Officer.
The role — which Avilés took on in August — is key for an organization operating at the intersection of race, sex and equity in a public health landscape already riddled with systemic gaps that disenfranchise people of color and low-income. In 2019, Planned Parenthood — which offers primary care and other services — reported that 1 in 5 patients relied on the organization entirely for their healthcare due to its lower cost and higher accessibility. Additionally, as abortion access crumbles in states across the U.S., researchers point to the variables that already made seeking care difficult for the most at-risk individuals: poverty, lack of paid sick time, unaffordable childcare and more.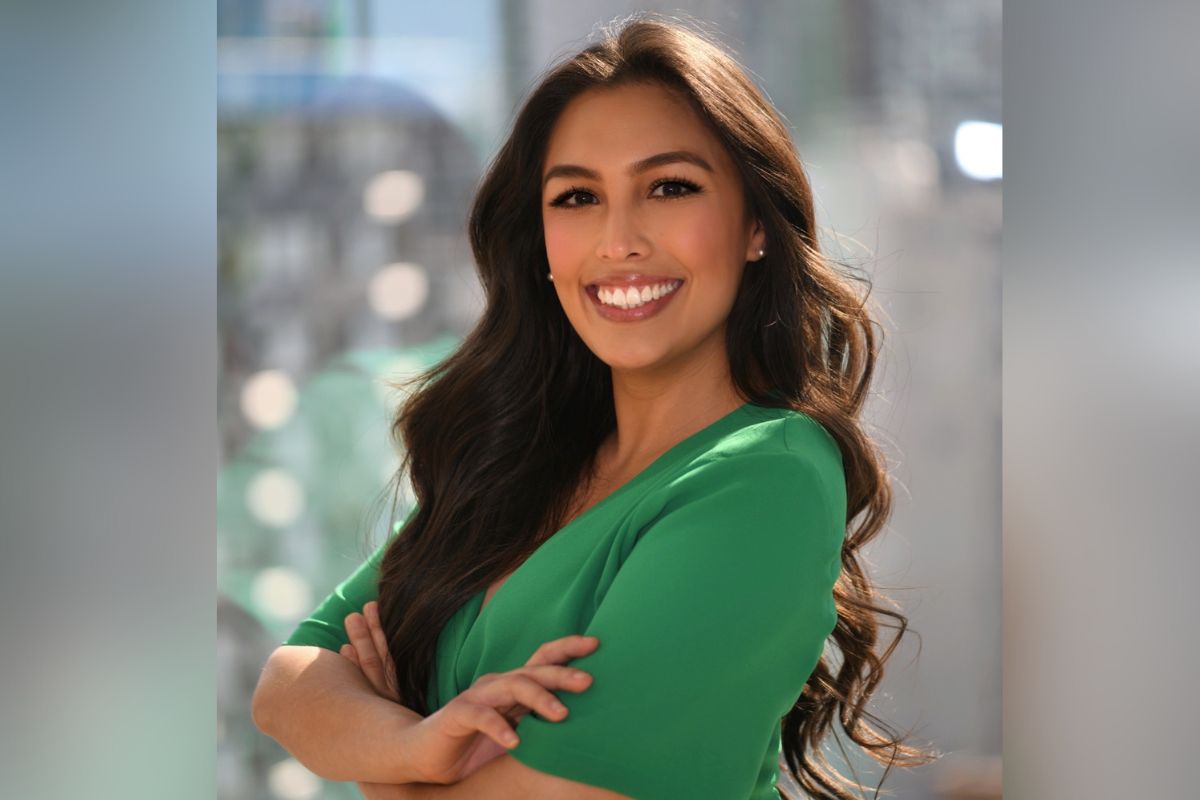 These are among the issues that reproductive healthcare workers and advocates must be prepared to navigate and for Avilés, Planned Parenthood Arizona's culture around equity and inclusion directly translates to the work the organization does every day.
"Doing what we can to better the mental and physical wellbeing of our staff is so important to ensuring that our work is effective. If we can't take care of our staff, how can we take care of communities and how can we provide effective services to communities?" explains Avilés. "Being able to see how racism impacts the communities that we live in [is about] ensuring that we aren't furthering harm in communities [because] of our own biases."
The Reasons
Before joining Planned Parenthood, Avilés' interest in diversity and inclusion's intersection with public health began when early in her career, she noticed herself challenging long-standing practices that overlooked systemic, socioeconomic problems and did not approach issues through an equity lens.
"Just because something hasn't changed doesn't mean that it shouldn't, right?" explains Avilés, who began her career in her home state of Florida. "Seeing the need for us to take a step back and think about our work, think about who we are, and challenging the ways we do things is fun for me. I love growth opportunities."
In addition to her passion for making public health more equitable, Avilés decision to join Planned Parenthood was fueled by her own personal experience. Before embarking on her accomplished career, Avilés sought an abortion at the organization when she was 17.
"If I didn't have access to a safe, affordable abortion, I would not be where I am today. Planned Parenthood was there for me during a very big decision in my life," says Avilés, who shares her experience in hope of helping normalize the practice that nearly 1 in 4 women experience.
"Working for Planned Parenthood Arizona meant that I could come back to this important organization," she says, "and join the fight to ensure that Arizonans have the right to make the same decision that I was able to make when I needed it the most."
The Journey
Before joining the fight for women's health, Avilés earned her doctorate at TC while working at the New York City Department of Health and Mental Hygiene. The ability to do both simultaneously — build her work experience and pedagogical expertise — was of utmost importance: "[Planned Parenthood] is my first job outside of TC, and I don't think that would've been possible if I went to any school that didn't offer that flexibility to work full time."
Avilés path to TC was also forged by a chance meeting with adjunct professor Robert Fullilove during her graduate studies. "He really painted a picture of TC being a place where I could extend beyond a public health school, but still focus on public health," recalled Avilés, who would go on to work with Fullilove and Barbara Wallace during her time at the College. "I knew I also wanted to attend a school where I didn't have to convince my advisor or professors that racism is a public health crisis. That in itself is extremely exhausting, and I had done that. I knew I didn't want to do that again."
In addition to finding support and mentorship from Fullilove and Wallace, Avilés built deep bonds with other students in her research group. "Those amazing women were my everything. We all commiserated together and the bond that we have is unlike any other because no one else understands the experience of our dissertation process specifically," the recent grad explains. "It was a great way to meet some amazing people that I know will be part of my life forever."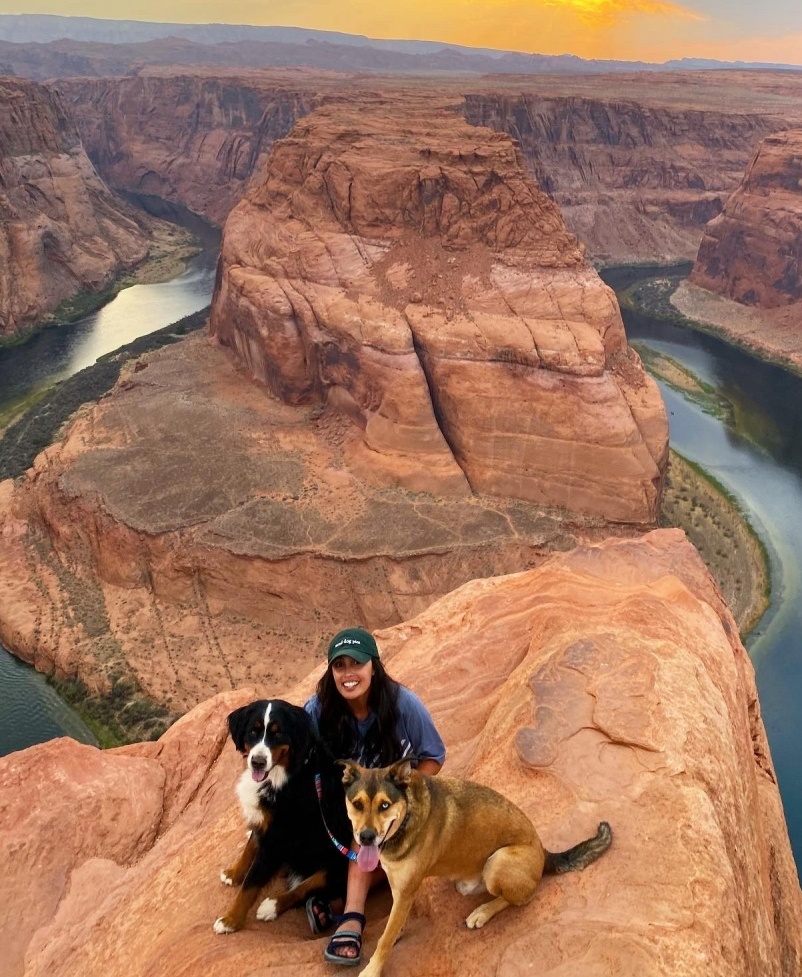 The Future
For Avilés, the quest for a more equitable, inclusive world is an ever-evolving journey that everyone (and yes, everyone) is on together. "I don't believe that anyone can be a DEI expert or a racial equity expert because we are all always learning and growing," she says. "There are a lot of things I myself still need to learn about."
As for November, when Americans will have the opportunity to influence reproductive policy at the polls, Avilés encourages everyone to vote — and if you live in a state where abortion remains intact, support efforts in states "fighting for bodily autonomy."
But the fight for Avilés will continue long after Election Day is over, and she's running a marathon, not a sprint. "It's a tough occupation where you really have to stay in tune with your own mental health needs and prioritize self-care," says Avilés, who loves hiking the desert mountains with her pups, Muenster and Manchego, to recharge before getting back to work.
"I like to think of it as having an equity muscle, which we all need to build. If we don't work on it, it's not going to build."