In the bustling Zankel Hall, brimming with the animated chatter that defines back-to-school season, more than 800 new students joined the 135-year-old legacy of Teachers College in person, accompanied by 900 online.
Students journeying from as far as China and as close as New York itself came together for a robust New Student Orientation designed to acquaint them with one another, TC and the resources available to them to help them excel throughout their graduate school scholarship.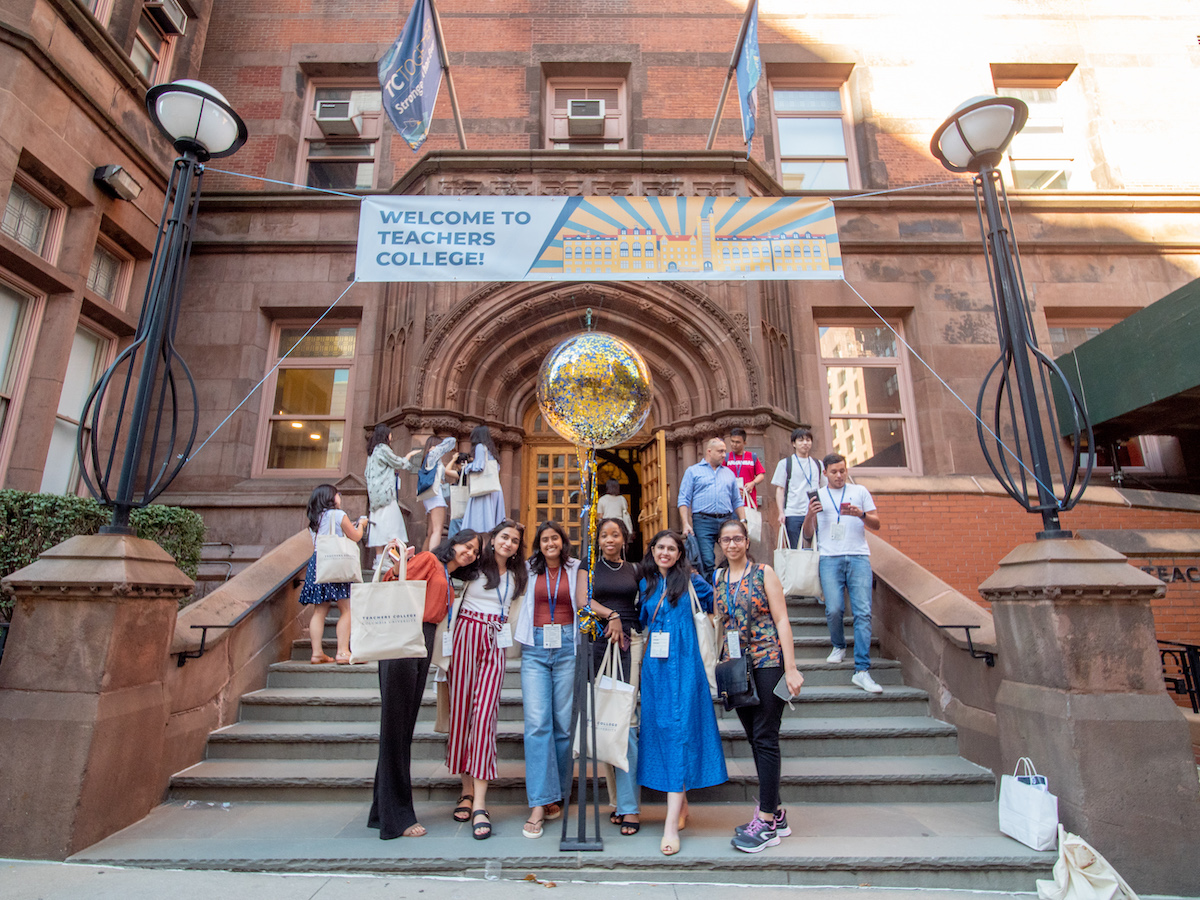 "You'll soon discover what makes TC special, but here are a few things to get you started…I urge you to jump in to all that TC has to offer with both feet," Interim Provost William J. Baldwin told new students. "I know you will, and we're here to support you."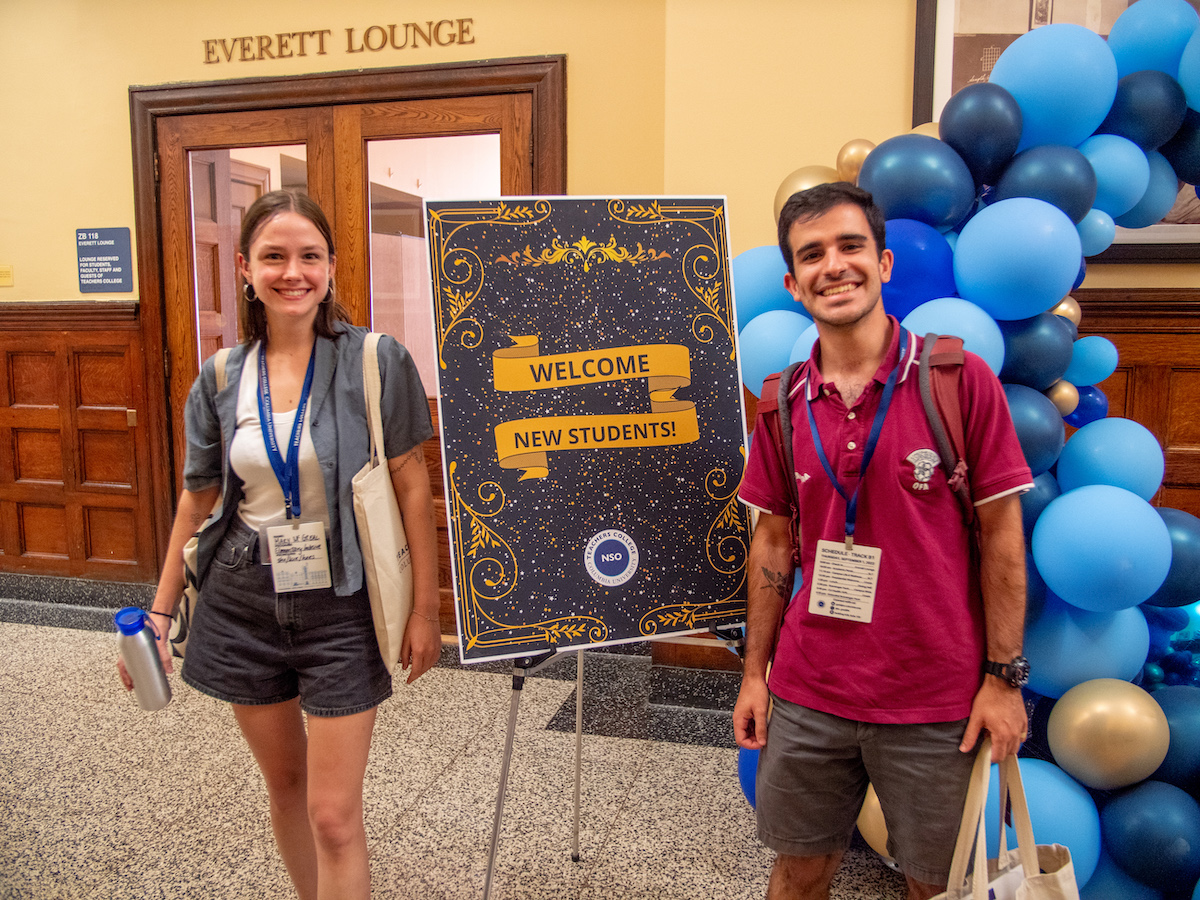 Hosted by the Office of Graduate Student Life and Development, a spirited week of festivities – including faculty panels, game-show inspired trivia quizzes, mixers and more – brought masters and doctoral students from across TC's disciplines together to help ease the understandable nerves of some.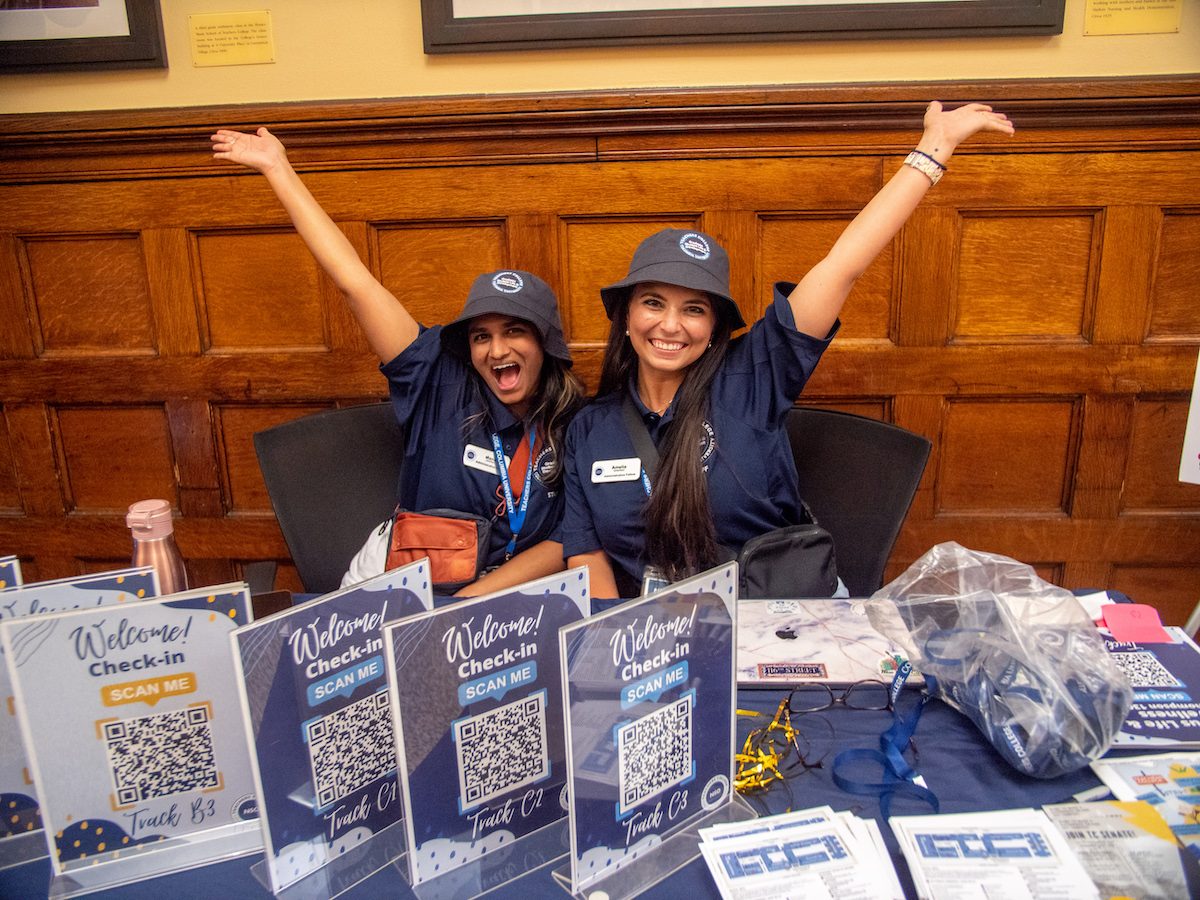 "In the moments when graduate school seems too big…remind yourself that you deserve to be here," said Ansley Erickson, Associate Professor of History and Education Policy, during a panel focused on faculty advice. "And remind yourself that everybody – including the people at the front of the classroom – have had their own struggles in the process of finding their way in graduate school."
Erickson was joined by student moderator Cameron Arnzen and fellow faculty member Leslie Allen Williams, who reflected on the joys of teaching. "What I really appreciated most is my interactions with students," Williams said. "Students come from a variety of backgrounds and experiences. When students bring their whole selves into a classroom…the entire classroom environment is improved."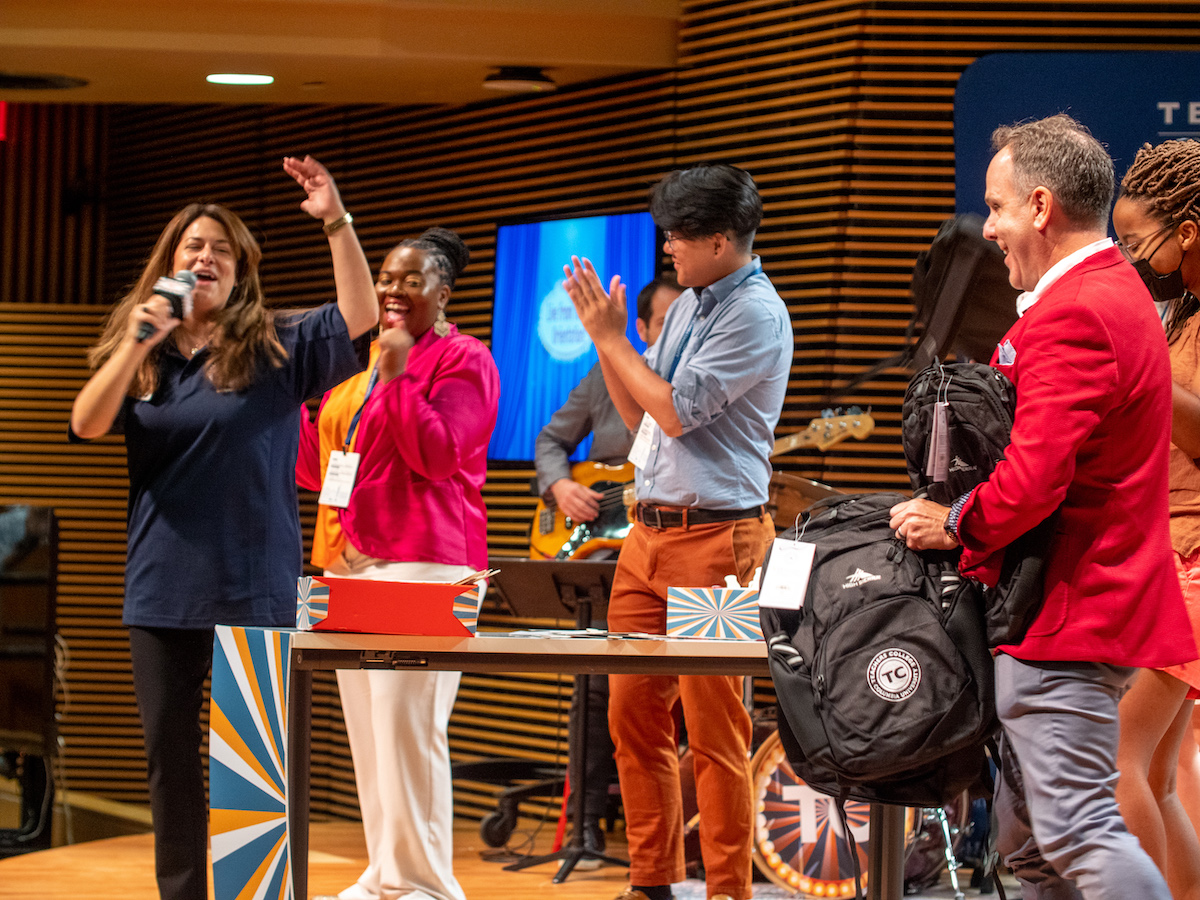 Festivities continued with "Live from TC: It's NSO" – a talk-show inspired event hosted by Thomas Rock, Vice Provost for Student Affairs, and Denise Boneta, Executive Director of Graduate Student Life & Development – complete with College-themed trivia that brought students together for a lively opportunity to test their knowledge of fun facts about TC's history, alumni and more. A special band comprised of instructors from TC's Music & Music Education program accompanied the show in the style of a true late-night network hit.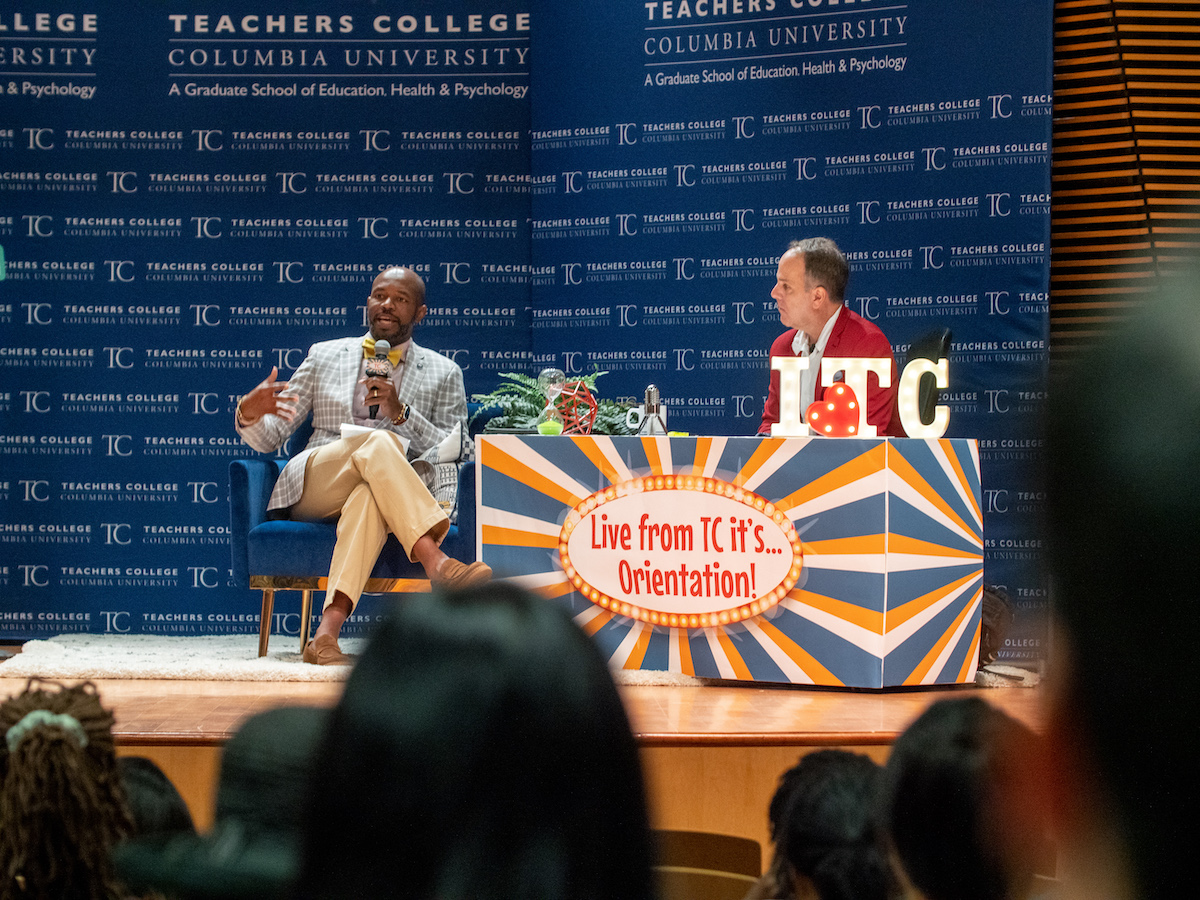 Rock also sat down with community members such as Student Senate President Marion Bakhoya, faculty member Mark Gooden and various others from throughout the community. "It is so exciting to welcome our new students in person for the first time in three years. We have all been through so much since we last hosted an in person event like this. We are forever changed-our society, world, and even TC has changed. But one thing remains the same---our students are our lifeblood of the institution," Rock said.
Students continued getting to know TC through a campus-wide scavenger hunt throughout TC's labyrinth of halls – bringing new members of the community to connect with Alumni Relations, the Graduate Writing Center and more.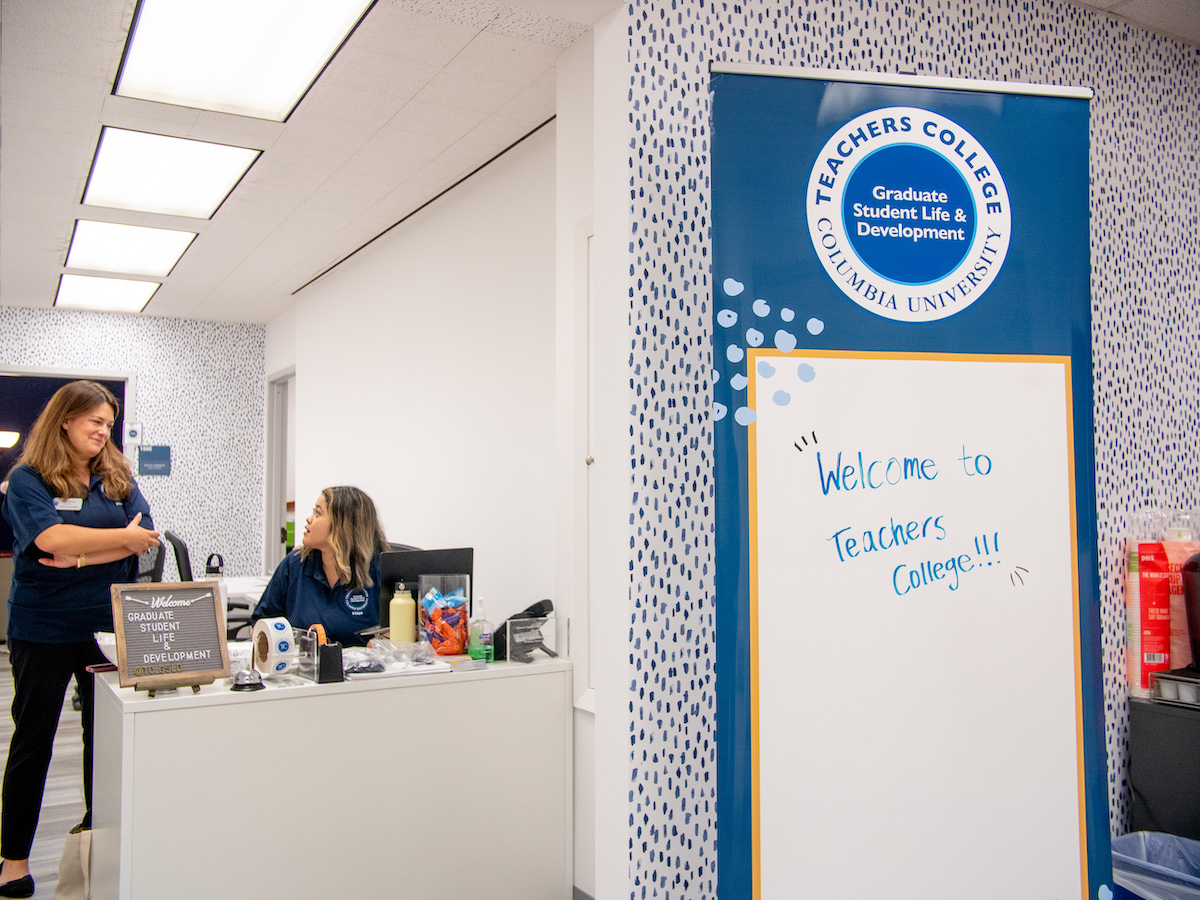 The first in-person orientation since 2019, students took advantage of the opportunity to mingle with new classmates during lunch in Russell Courtyard and special off-campus gatherings throughout the week, including a historical tour of the neighborhood, a New York Mets game, a Broadway show, and more.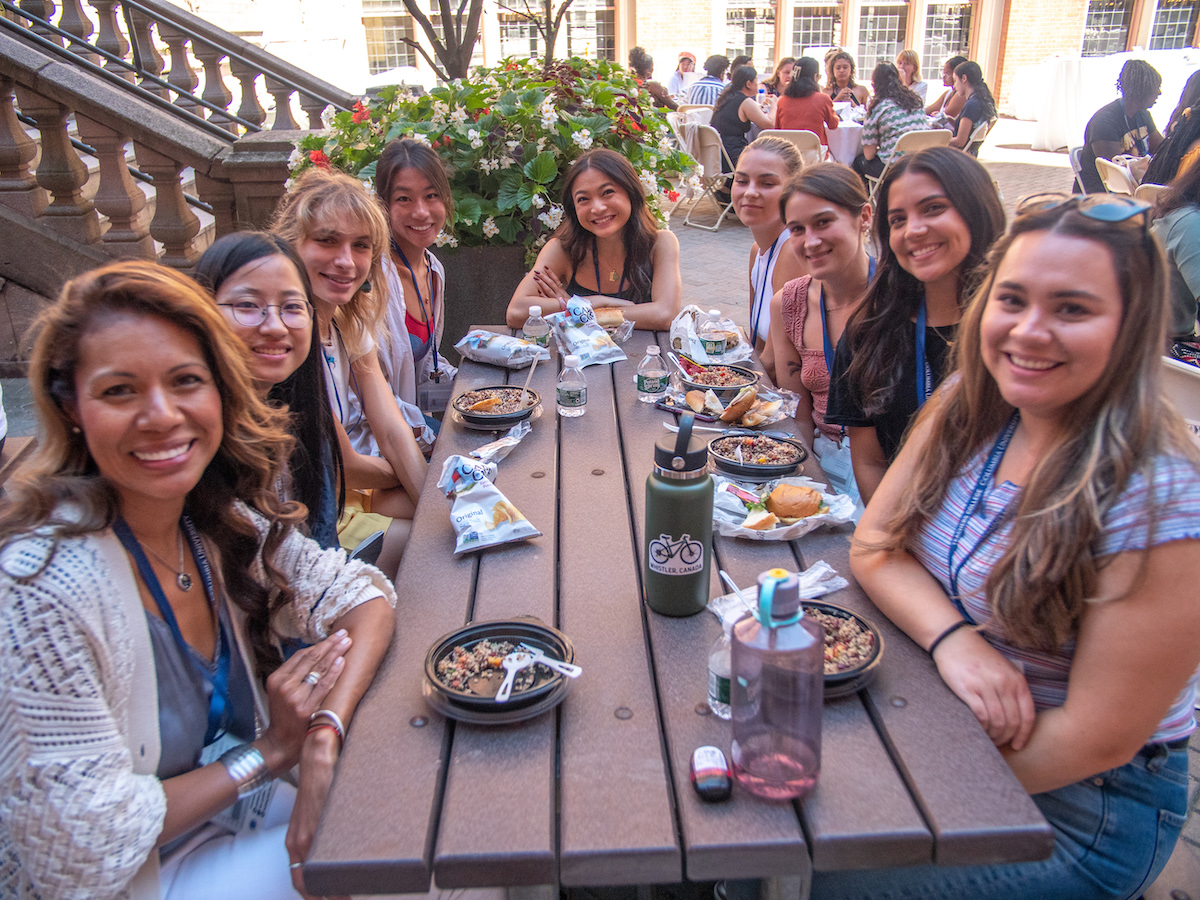 "Navigating living in NYC as a new international student can be challenging. The diverse NSO programs helped me explore the city and meet students outside of my program," said Brinda Sud, a student in the Organizational Psychology student. "Being a part of the TC community brings up a sense of pride that you can instantly feel as you walk up the stairs of Zankel hall. As legendary as the past of TC may have been, it's always exciting to think of all the great work that you can engage in, now and in the future."
Carousel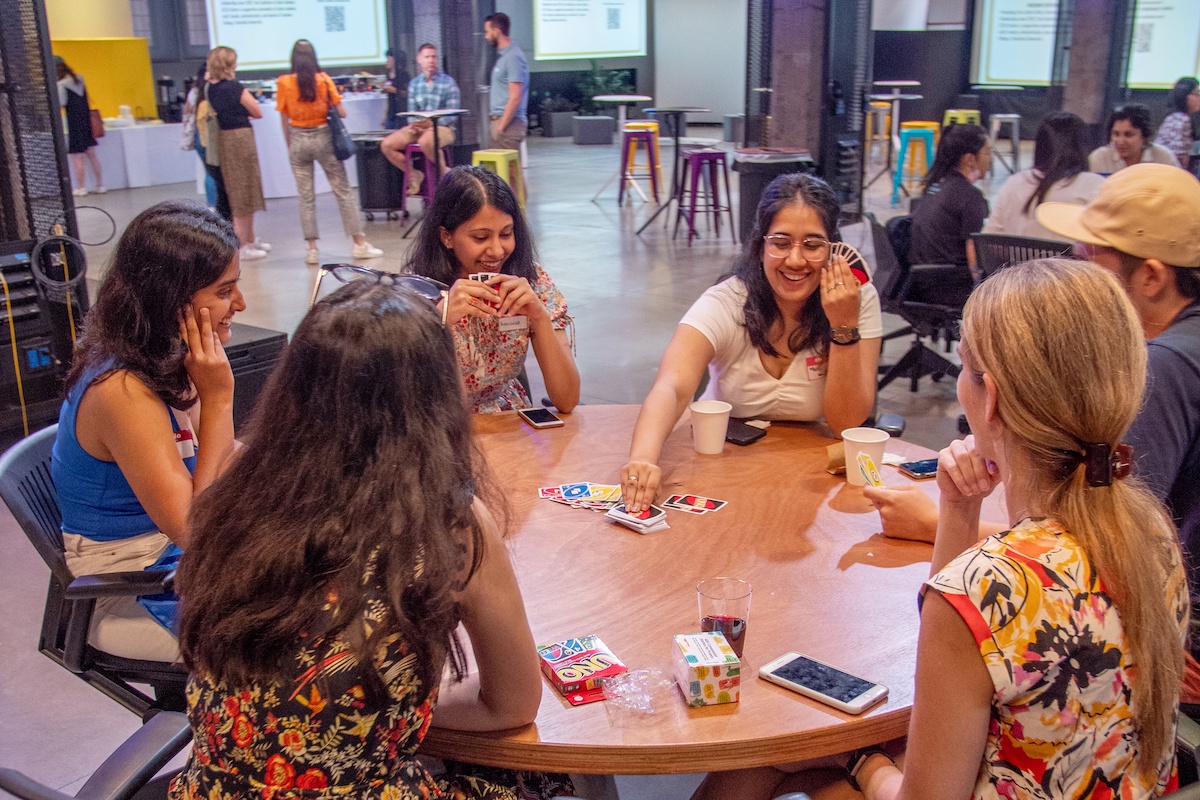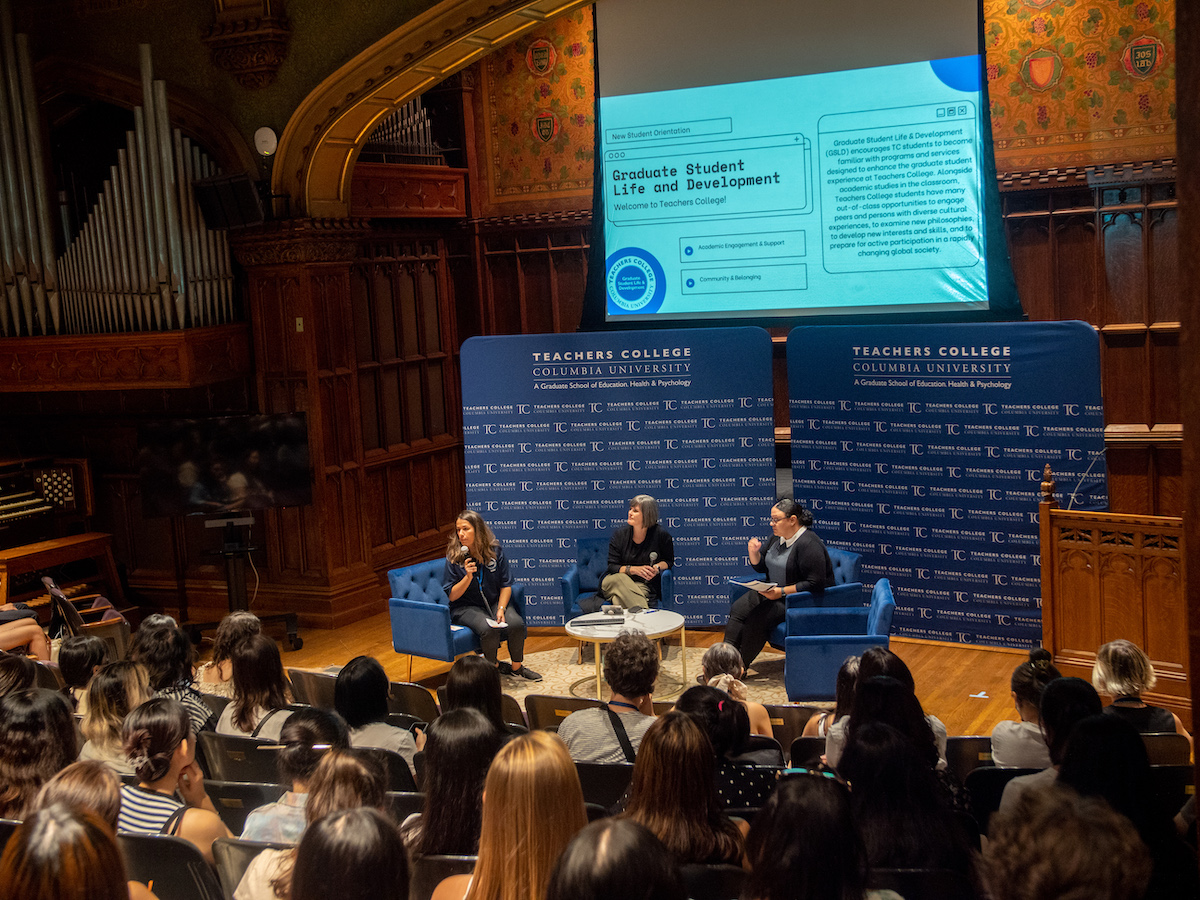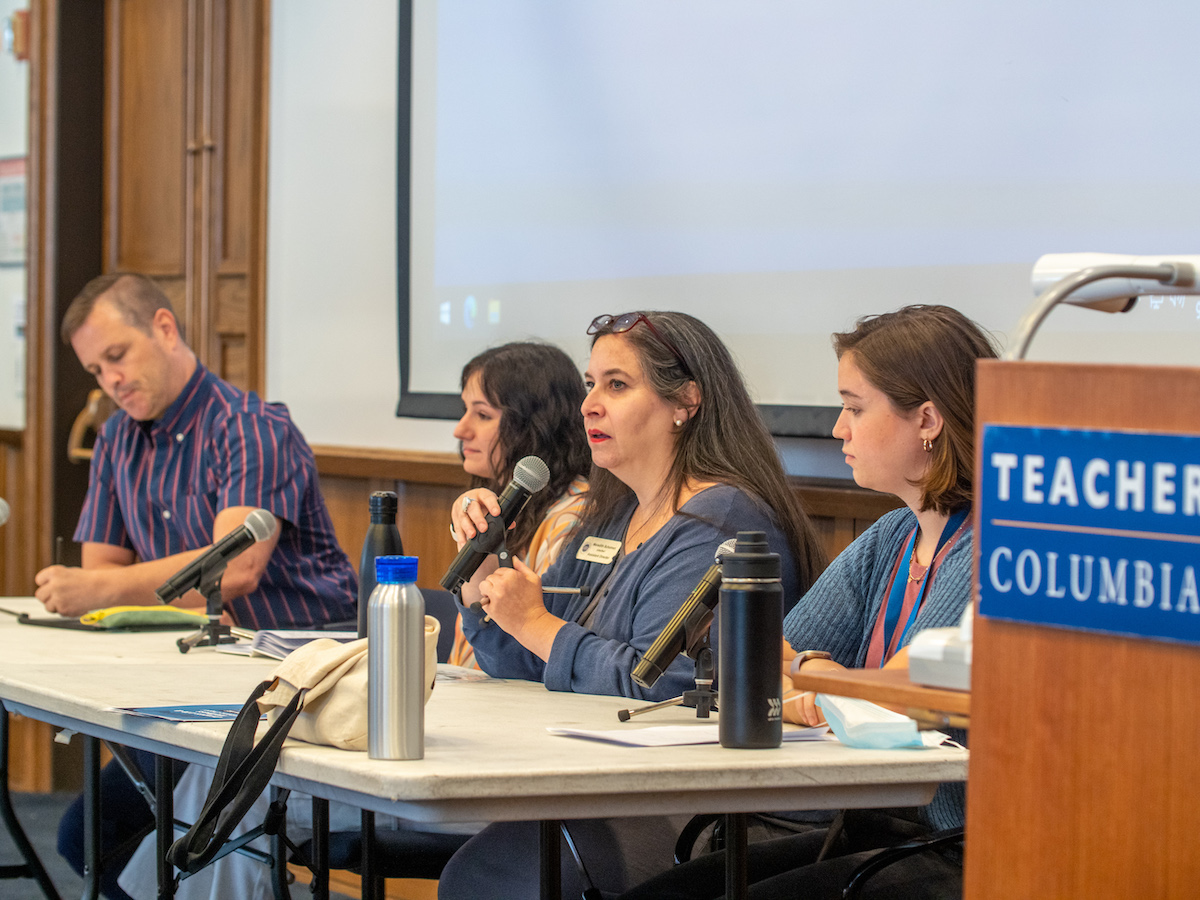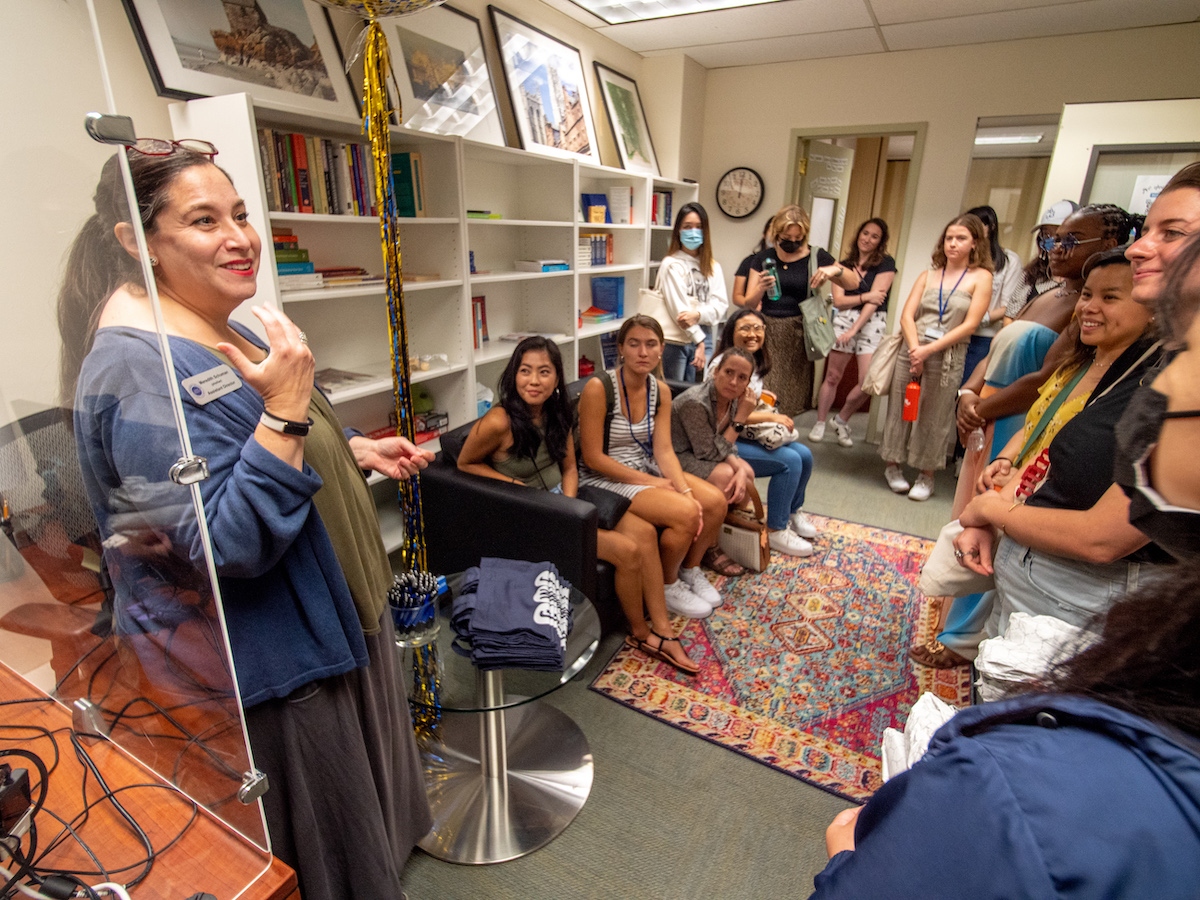 Interested in learning more about student life at TC? Find information through the Office of Graduate Student Life and Development on support resources, community programming and more – and be sure to follow them on Instagram to keep up with future events.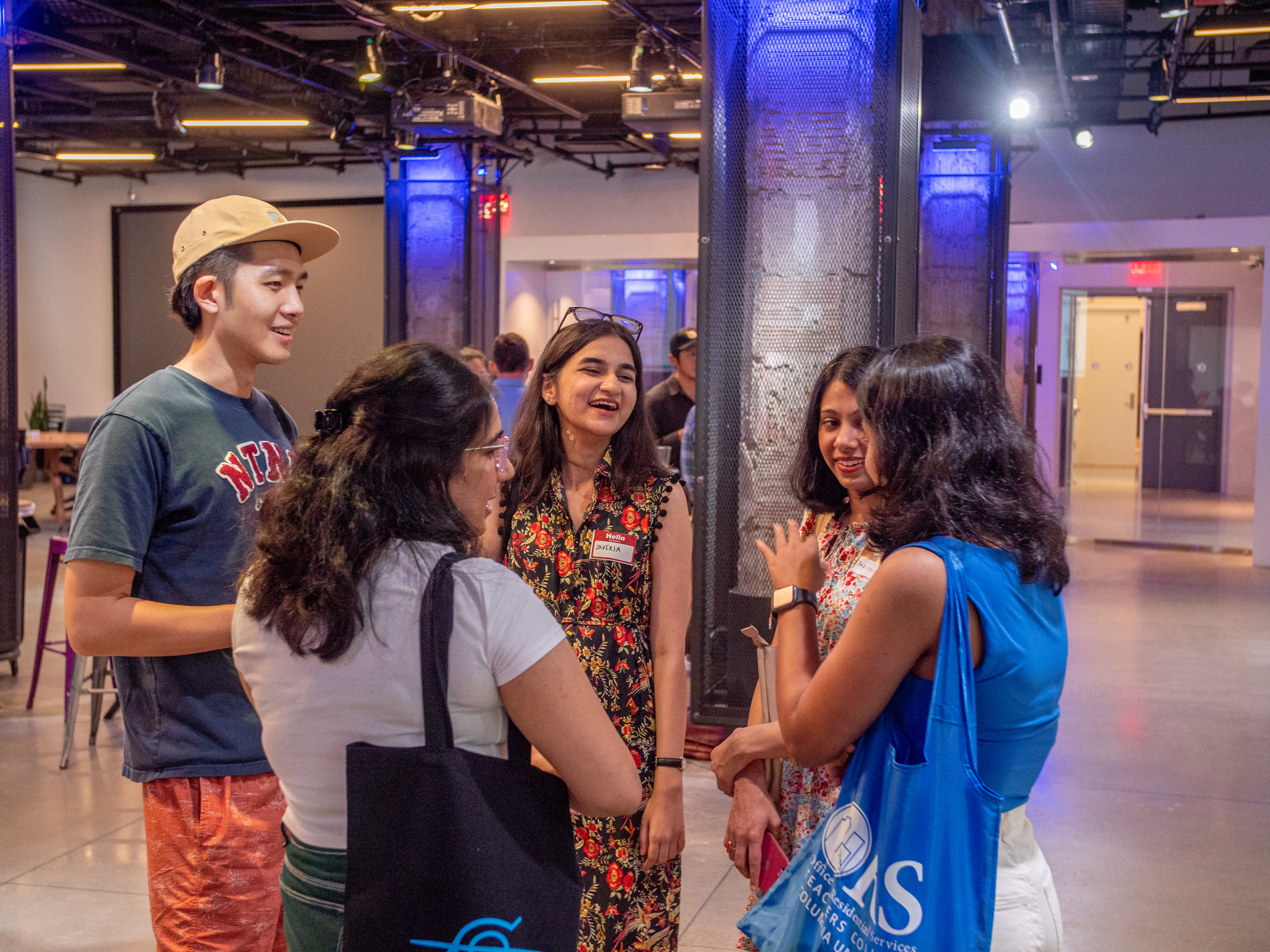 Photos by Kevin Chiu.