At 18 years old, Shani Nakhid-Schuster (M.A. '19) recalls moving from her small hometown of Auckland, New Zealand, to Brooklyn, more than 9,000 miles away, to pursue her education. Little did she know that the move would ignite a series of both personal and professional opportunities ahead.
"In 2008, I visited New York City for a week, and it quickly became more than just a city to me. I knew it would allow me to work in diverse education systems, specifically with underrepresented communities," shares Nakhid-Schuster, adding that she was inspired by her parents, who taught underrepresented communities throughout their careers.
Now a middle school teacher at The Brooklyn Green School and head soccer coach at Wingate High School, Nakhid-Schuster hopes to teach and mentor future generations through a curriculum influenced by her unique worldview.
Paving the Road to Success
During her earlier years studying sociology at Brooklyn College, Nakhid-Schuster recalls being hooked after taking just one course. "I quickly learned how the education system works along with its flaws," she explains. "It became a bigger reflection of my personal experiences in New Zealand, too."
Inspired by the need for change, she continued to Teachers College, pursuing her master's in Sociology and Education. "I found that understanding the development and social structure of human society was closely connected to social studies," she explains.
And when the future teacher wasn't spending time in the classroom, she was perfecting her soccer skills. "My teammates quickly became my family as I didn't know anyone when I moved to the States," explains Nakhid-Schuster. "I still find myself integrating their collaborative team spirit and insight into my curriculum today." Just recently in 2022, Nakhid- Schuster played in two Concacaf qualifying soccer tournaments, traveling to Trinidad and Tobago, Turks and Caicos, and Guyana.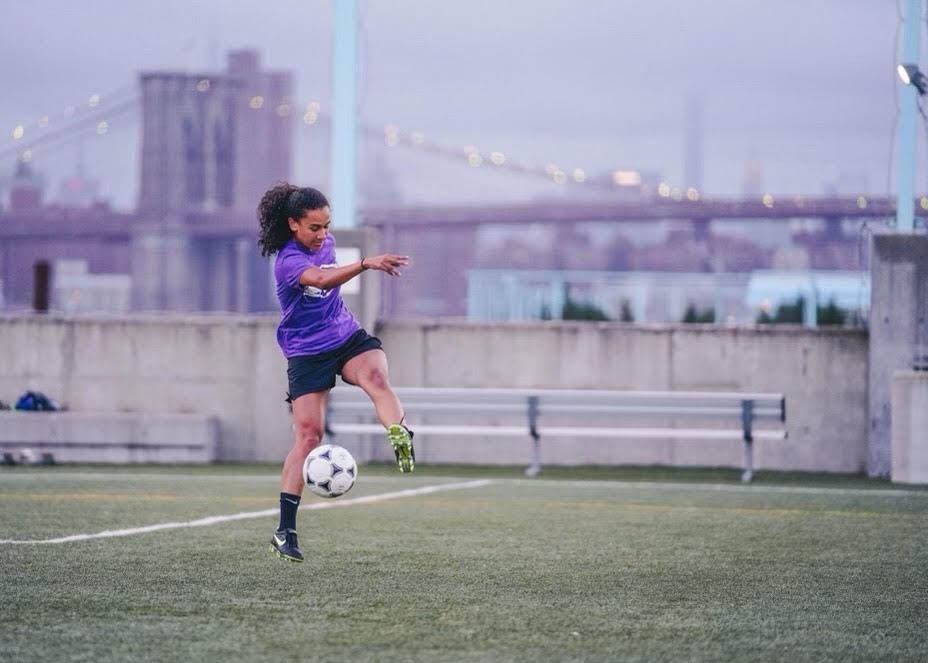 Teaching for Change
Today, Nakhid-Schuster teaches middle school students at the Brooklyn Green School, where she aims to teach social studies from a diverse yet innovative viewpoint. "Social studies allows for flexibility in the ways that you can teach, and it isn't bound by standardized testing," she says, noting that standardized tests are not always an accurate measure of student success.
Instead, Nakhid-Schuster integrates free-thinking skills with creativity, history, current events, and more into her lesson plans. "Children should have the opportunity to explore history in different ways along with the diversities within those histories—not just one narrative."
Just recently, her middle school class participated in "Current Events Week," a monthly activity that she created to further engage students in critical, real-world issues, where they (students) can choose an event that sparks their interest, from climate change to sports games. "They get to engage with current events in new ways through discussions, projects, multimedia, and more," she shares. "During months like Black History Month, we'll have activities based around those observations, too."
Another classroom favorite? A mock debate where students advocated for their perspective on the Dakota Access Pipeline. "The goal is to help students learn more about their positionality within society, not necessarily from a negative standpoint, but rather help them better understand how their communities have been historically positioned," she explains. "I believe power comes in knowing who you are and what you can do with your voice."
Looking Ahead
When asked what's next, Nakhid-Schuster assures us that the best is yet to come. "I want to continue to carry my parents' legacy of serving and educating marginalized communities here in New York, where it all began," she shares. She hopes to pursue her Ph.D. in the near future.
As for her love for soccer, Nakhid-Schuster's career continues to blossom. Just this year, she joined the Trinidad and Tobago national women's soccer team, one of the top Caribbean teams in the world. And when she's not competing, Nakhid-Schuster coaches the girl's soccer team at Wingate High School in Brooklyn.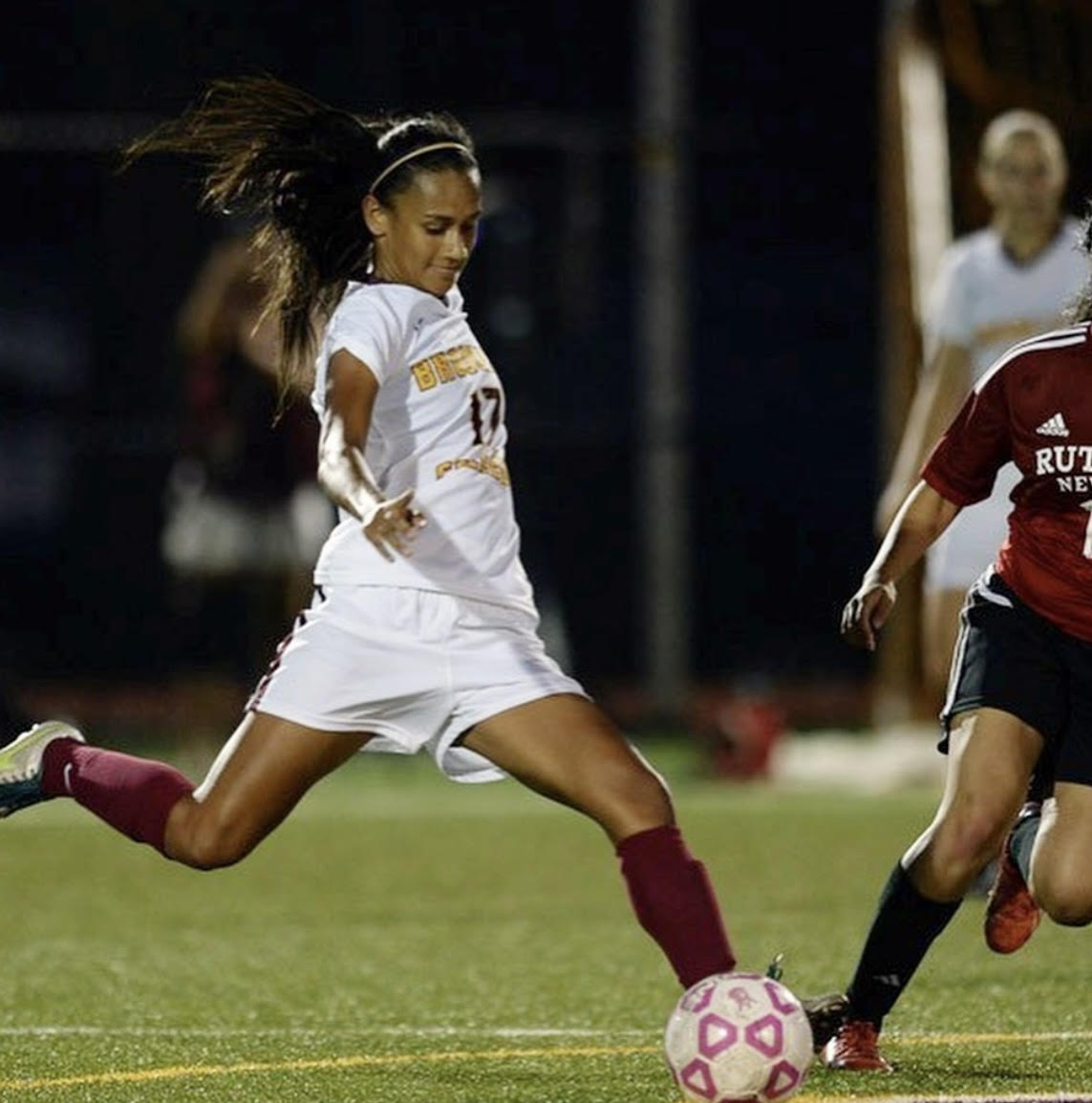 "I believe it is transformative to have mentors and teachers that look like you, of which I am grateful to have during my educational journey and personal experiences," she shares. "This philosophy continues to cross over into my soccer career today as I coach the next generation of athletes. I want them to feel like they can relate to me and see that they can achieve whatever they put their minds to. The sky's the limit."