Dear future TC students, leaders, and change-makers: There are many things to keep in mind when it comes to applying to Teachers College, but above all else, remember that you might soon become a part of a community that is energized with educational and social possibilities. You will very quickly realize that Teachers College is one of the most special places you can choose when pursuing your educational journey, and I'm so excited to see what lies ahead.
Mina Mizutani (MA '21, Higher and Postsecondary Education) began her journey at Teachers College in 2020 amidst the start and uncertainty of the Covid-19 pandemic. Yet despite remote settings and virtual classrooms, Mizutani, a California native, quickly found that Teachers College was energized with possibilities, with one door opening the next. Through fellowship, opportunity and support along the way, little did Mizutani know that her academic pathway would lead her to a rewarding career in higher education at the place where it all began, TC.
"I feel really fortunate to have had the graduate school experience that I did, specifically at Teachers College, because of the ways that it fostered community and made me feel included throughout all phases of my academic career," shares Mizutani.
Her academic experience quickly translated to her professional path, as Mizutani served as both Administrative Fellow and Admission Coordinator at Teachers College's Office of Admission. Now the Assistant Director of Admission for TC's Biobehavioral Sciences and International & Transcultural Studies departments, Mizutani is here to impart just a few pieces of advice for prospective students: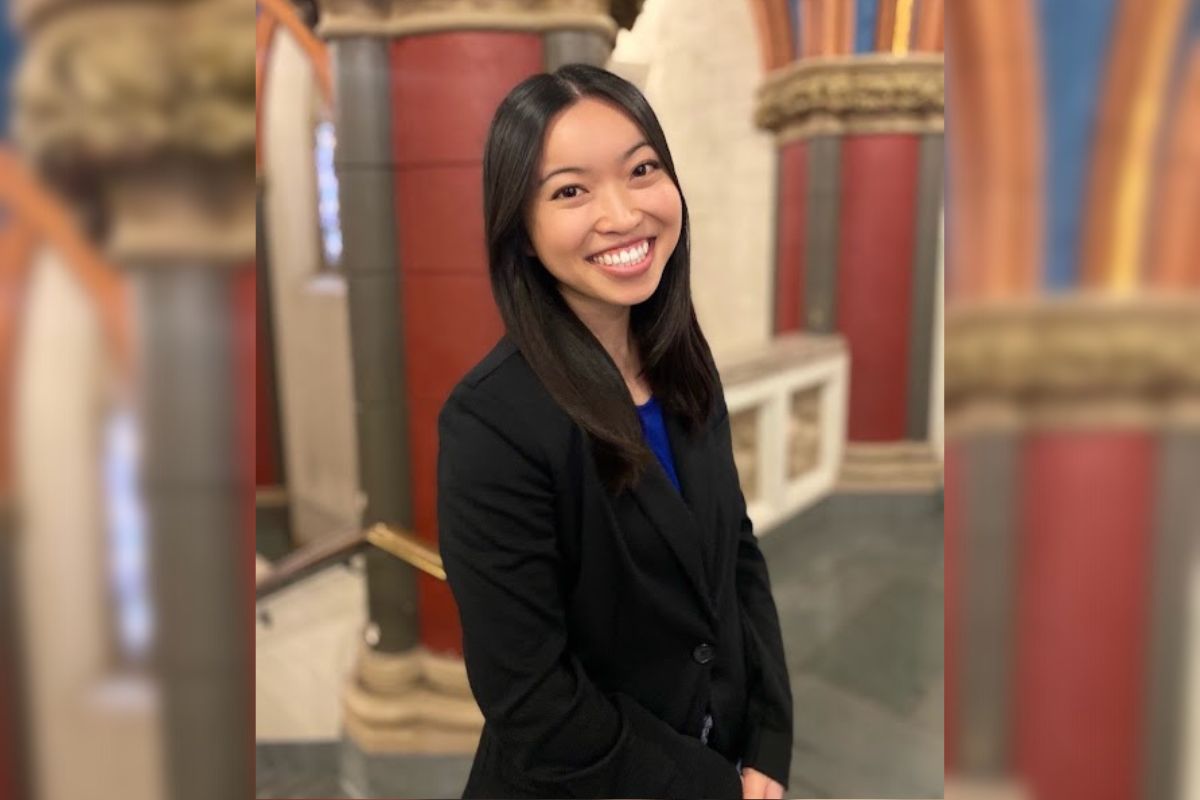 1. Utilize Available Prospective Student Resources
"There are so many resources readily available for prospective students to become more familiar with our institution," explains Mizutani. "When I was an applicant, I attended admission virtual information sessions, as well as program-specific webinars. Between those two events, I felt like all my questions were answered and I had a great sense of TC's community spirit."
Every application cycle, Teachers College hosts numerous webinars and events to help students become more familiar with the TC community, along with the application process. Students can even attend a "Crafting an Ideal TC Application" webinar, segmented for both U.S. and international applicants, leaving them feeling prepared and confident in compiling a stellar TC application.
Mina's Pro Tip: Submit your application sooner rather than later! "Definitely be proactive in submitting your application and asking any questions that you might have beforehand," shares Mizutani, noting that many applicants wait until days before the application deadline to submit their materials.
2. Don't Hesitate to Ask Questions
"This one is kind of a full-circle moment for me," shares Mizutani. "I was once an applicant leaning on the admission staff. Now, here I am, providing support for TC's very next generation." Questions are absolutely welcomed, and the Office of Admission provides numerous options for you to get your questions answered. You can reach out to admission@tc.columbia.edu with any general admission inquiries, while your admission liaison is there for you if you have more program-specific questions. Mizutani adds that there are also live Q&A's at the end of every webinar that the admissions team hosts. Evidently, the admissions staff is available to answer any questions you may have in order to best support you through the application process.
One thing that makes TC so unique is our holistic approach to the application process," shares Mizutani. She notes that Teachers College does not have a grade point average requirement, something that differs in comparison to other institutions. "It's really about the whole person. We look at each component of your application equally."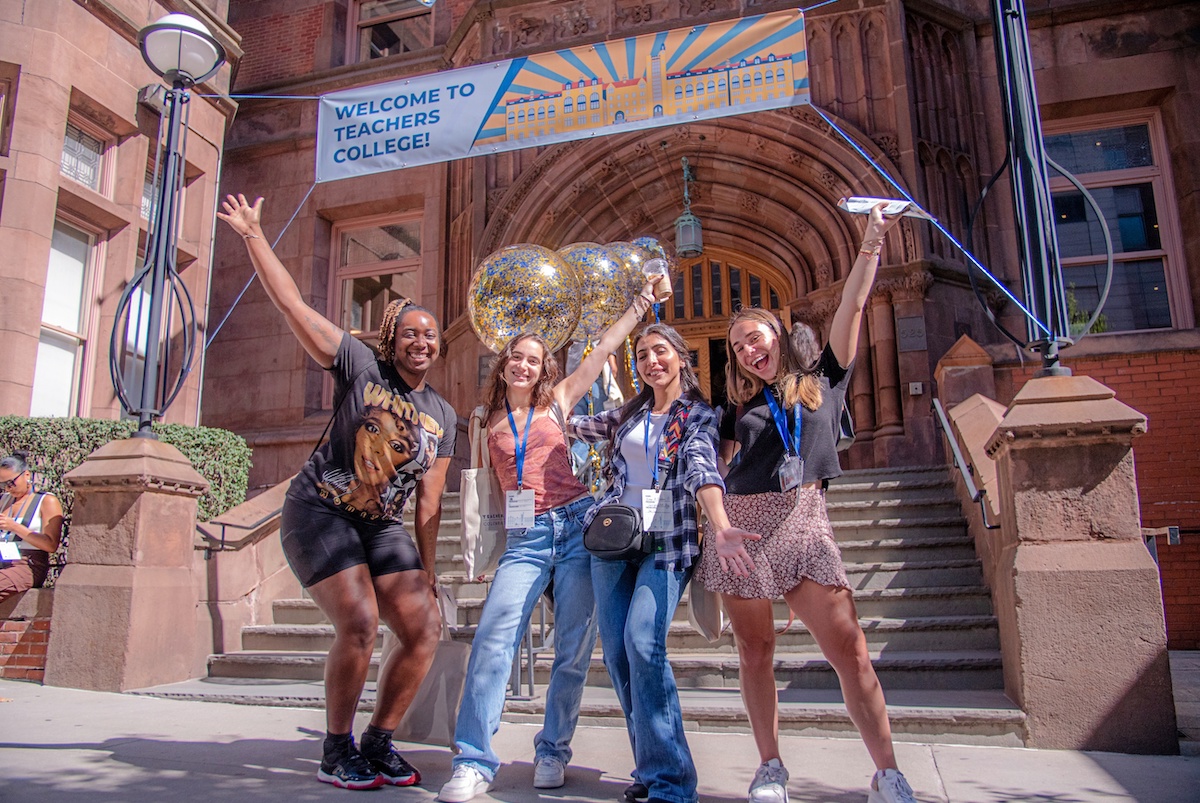 3. Don't Underestimate the Power of Social Media
"The TC Admissions social media channels really acted as an informative tool for me," explains Mizutani. "It's so powerful to see student perspectives through a social lens" She shares that she particularly appreciates the TC Perspectives Blog, an informative resource that sheds light into student life at Teachers College from neighborhood hotspots to commuting tips.
During her time as a student, Mizuatani served as Administrative Fellow to the Admissions team, where she was an active member of the Admissions Social Media Committee. "My experience on the team led me to play an active role in our social media presence on Instagram and Facebook," shares Mizutani. "We've dedicated our content to really connecting with prospective students and making them feel like they belong here."
Mina's Pro Tip: "I loved watching the 'Day in the Life of a TC Student' Instagram Reels!" says Mizutani. "I felt like I had such a clear window into TC's vibrant community." Just one year, later, she created her very own 'Day in the Life' Reel, another "full circle" moment for Mizutani.
Reflecting on the Future
"My TC experience provided me with a valuable foundation to build upon in my career," shares Mizutani. She hopes to continue to pursue student-centered work and foster relationships with the next generation of TC students.
Most importantly, Mizutani attributes much of her positive experience to her colleagues and peers that she's met along the way. "I really credit my colleagues and their confidence in me. They saw my potential for growth when I didn't necessarily see that for myself and that is something that I'll carry with me forever."