Dear Members of the TC Community:
Memorial Day is an important day of reflection as we remember those who died for our country in military service to protect our rights and freedoms. Today marks another somber occasion for reflection. Three years ago, George Floyd was denied those rights and freedoms. He was brutally murdered by a police officer in Minneapolis and his tragic death sparked a racial reckoning. Millions protested, remembered the many Black individuals — who like Mr. Floyd — met undue force at the hands of American law enforcement, and advocated for policy changes to address systemic racism.
Our work against racism and violence must remain diligent. In the past three years, while TC's discourse, research and solutions-based work have continued, so has the need to recognize the many other painful incidents against Black individuals, as well as AAPI, LGBTQ+, Jewish, Muslim and other members of our communities.
How do we move forward together? Understanding how difficult and challenging it is to make progress, Teachers College remains deeply committed to the fight for social justice through our teaching, research and advocacy. We were especially uplifted by our students, graduates, faculty alumni and medalists during this Convocation. But we must also continue to look inside ourselves and promote the values we believe in and want the world to emulate.
Please allow yourselves time to be intentional and reflective as we continue to engage in our important work to make the world a more just, inclusive and loving place. In the words of one of our insightful graduates who spoke at last week's Convocation ceremonies, Kella Merlain-Moffatt (M.A. '23): "May you be abundant, may you be critical, and may you recognize your responsibility to ensure our interconnected existences survive to see our collective emancipation." I hope we can all reflect on Kella's words in this crucial moment, and find clarity and restoration despite these challenges.

In solidarity,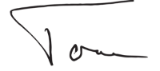 Thomas R. Bailey
President, Teachers College

Janice S. Robinson
Vice President for Diversity and Community Affairs