Teachers College President Thomas Bailey addressed students, faculty and staff during the annual State of the College in Milbank Chapel on Nov. 15. After reviewing key milestones related to the College's five strategic priorities to a standing-room only crowd, President Bailey announced three initiatives related to the future of the College.
President Bailey began his remarks by underscoring the College's values and support to those affected by the war between Israel and Hamas.
"I know the pain and fear we all feel as this rages on. Let me say here that Teachers College unequivocally rejects all forms of antisemitism and Islamophobia -– hate crimes of any groups -– even as we are aware that they are on the rise for Israelis, Palestinians, Jews and Muslims," Bailey said, reminding the community of the resources available to those in need of support.
"We can't control what happens in the world, but we can continue to make sure that our own campus is safe, welcoming, inclusive and collaborative — even when we disagree. This is our priority," Bailey said. "This is how we live our values…What's been a source of pride and comfort to me personally is the compassion and care I've seen you show one another on our campus."
Working for the Public Good
In support of TC's vision for the future of education, health and psychology, President Bailey reflected on his "public good initiative" which was derived from faculty and staff collaborations over the past year. He shared strategic efforts to develop and promote the impact of the College's work in some of the most pressing societal challenges today:
Teacher education including a special emphasis on literacy
Mental health and wellness
Sustainability and climate change
Digital innovation
Optimizing TC's Strengths
Building on the TC's standing as the top graduate school of education, President Bailey detailed a second key initiative to enhance the College's academic organization. To better meet student needs and optimize programs for future growth, TC is undertaking an analysis of program structures within the context of enrollment data, market demand, and other variables.
Additional efforts cited that improve the College's academic organization include:
Refreshing TC's new mission statement, which the Board of Trustees approved in June
Developing five new online programs to support accessibility, align with the needs of working professionals, meet market demands, and reflect digital innovation
Establishing the Lambros Comitas Chair in Applied Anthropology through a bequest from the late and revered Professor Comitas of more than $3 million, one of the largest in TC's history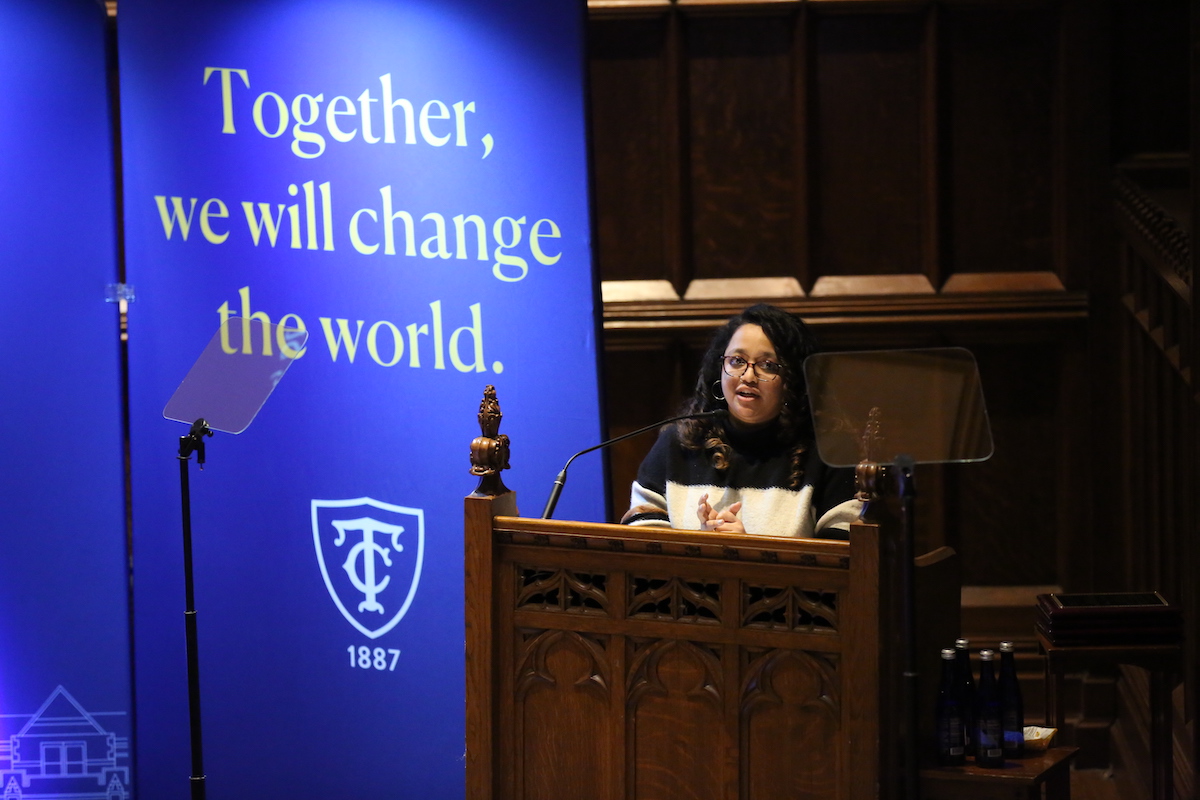 Supporting Our Community
TC's successes and work are intrinsically tied to the efforts of the entire student, staff, and faculty community. In that spirit, President Bailey shared a third key initiative: the ongoing community-wide dialogues led by KerryAnn O'Meara, Vice President for Academic Affairs, Provost and Dean of the College. These dialogues, which began earlier this year, are designed to help TC faculty, staff and students consider the College's commitments as informed by our mission statement — and the actions necessary to fulfill those commitments.
Additional community-driven work over the past year includes:
Diversity, equity and inclusion efforts, including:
Publishing the College's second DEI report
Creating stronger experience for TC's lecturers
Launching TC's Accessibility First campaign
Engaging staff input in TC's hybrid and flexible work policies
Building inclusive programs to meet the needs of our diverse and world-wide community of alumni
Realizing the impact of TC's refined hiring practices, with people of color representing 60 percent of the 22 new faculty and lecturers who joined TC this fall
Responding to the June 2023 Supreme Court ruling on affirmative action in college admissions with our Affirmative Action Working Group, who oversee compliance with the law while affirming TC's its core values
Carousel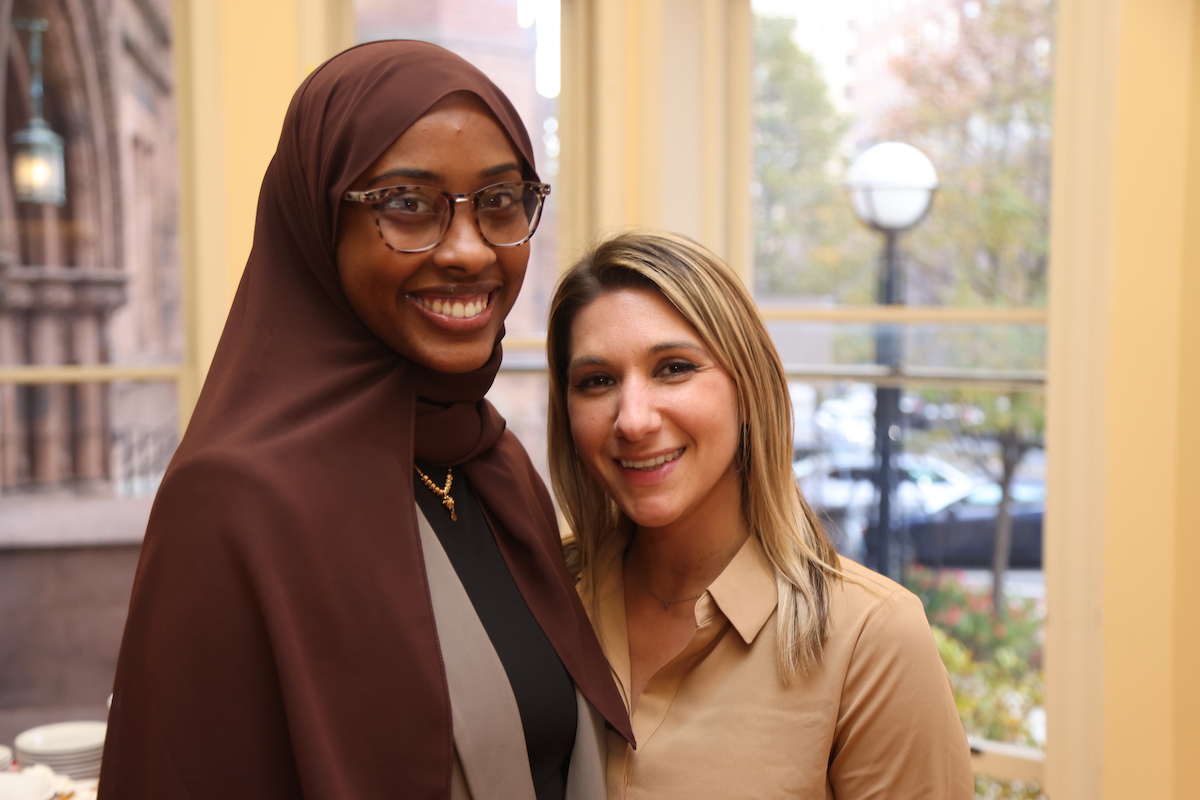 Efforts to support students, including:
Reducing credit requirements for Ed.D.s from 90 to 75 to align with peer institutions, help TC stay competitive and reduce costs for students
Establishing of the Division of Enrollment and Student Success, which centralized the operations of student affairs and enrollment management that focuses on student success throughout the entire grad school journey
Financial aid investments, including:
Piloting the Teachers' Future Award, a program to provide financial support for those enrolled in teacher certification programs to help address the nationwide teacher shortage
Establishing the Trustees Scholars of Tomorrow, a financial aid program established with $10 million fundraising initiative completed this year, which helps the College become more financially accessible to all
Alumni engagement efforts, including:
TC (Re)unites, which welcomed approximately 250 alumni to campus for the first in-person alumni weekend in three years.
A recent trip to Asia, where President Bailey and colleagues visited alumni in Seoul, Tokyo and Hong Kong.
Why Now?
For President Bailey, focusing on the TC's five priorities and these three initiatives will position Teachers College for long-term impact beyond our campus.
"All these efforts work together, as all of you work together," Bailey said, calling to the community to action as a group needed in this moment. "These are the very societal issues we are prepared to address. Our history has led us here. Our future demands our collective response."
The College's strength at this moment also offers the optimal foundation from which to embark on these critical efforts, Bailey said.
"Across the College, from staff to faculty to our trustees, I am confident we have the team to do this work – and do it well," Bailey said. "So I will end here as I started, with a focus on our community. The horizons ahead of us are expansive. The ground below us is constantly shifting. It will take each of us working together to determine who we are in this moment, and who we want to be."
Meet This Year's Elaine Brantley Award Winners
For their generosity and commitment to the TC community, Alana Crosby, Deanna Gregory, Lt. Gary Lord, and Noah Drezner were honored with the Elaine Brantley Awards during State of the College.
The award — named for the late Brantley who served TC for 24 years with warmth, kinship, and collaboration — is given each fall in "hopes that [the honorees'] shining example will inspire us throughout the year," said Janice Robinson, Vice President for Diversity and Community Affairs, who led the festivities.
Carousel