This summer, the Hollingworth Science Camp at Teachers College welcomed more than 200 campers, eager to learn in new and exciting ways. This year's curriculum was infused with inquiry-based science, hands-on activities, field trips and more to explore sustainability throughout New York City and beyond.
"This year's theme of "Farming in the City" felt really topical because we've been thinking about how to incorporate sustainability in a way that feels fun and accessible to kids as young as five or six years old," shares Jacquelyn Durán, Director of Science Initiatives at The Hollingworth Center. "Campers were able to get involved through hands-on activities and feel like they were contributing to something much bigger."
"There was a meaningful connection between this year's theme of sustainability and the curriculum that students learn throughout the classroom," added Alison Matthews, Director of Science Curriculum and Hollingworth Science Camp Researcher.
Join in on the fun and take a closer look at just a few highlights from this year's camp:
During week one, campers explored the ins and outs of city farming with Hollingworth teachers, Woody and Nina. All had a chance to learn the story of the local non-profit while putting on their engineering hats to brainstorm potential solutions to challenges that city farmers face.
Week two was filled with outdoor explorations of city surfaces and a rainwater simulation! Campers investigated both ambient temperature and surface temperature and explored how city surfaces direct the flow of water, contributing to flooding and pollution.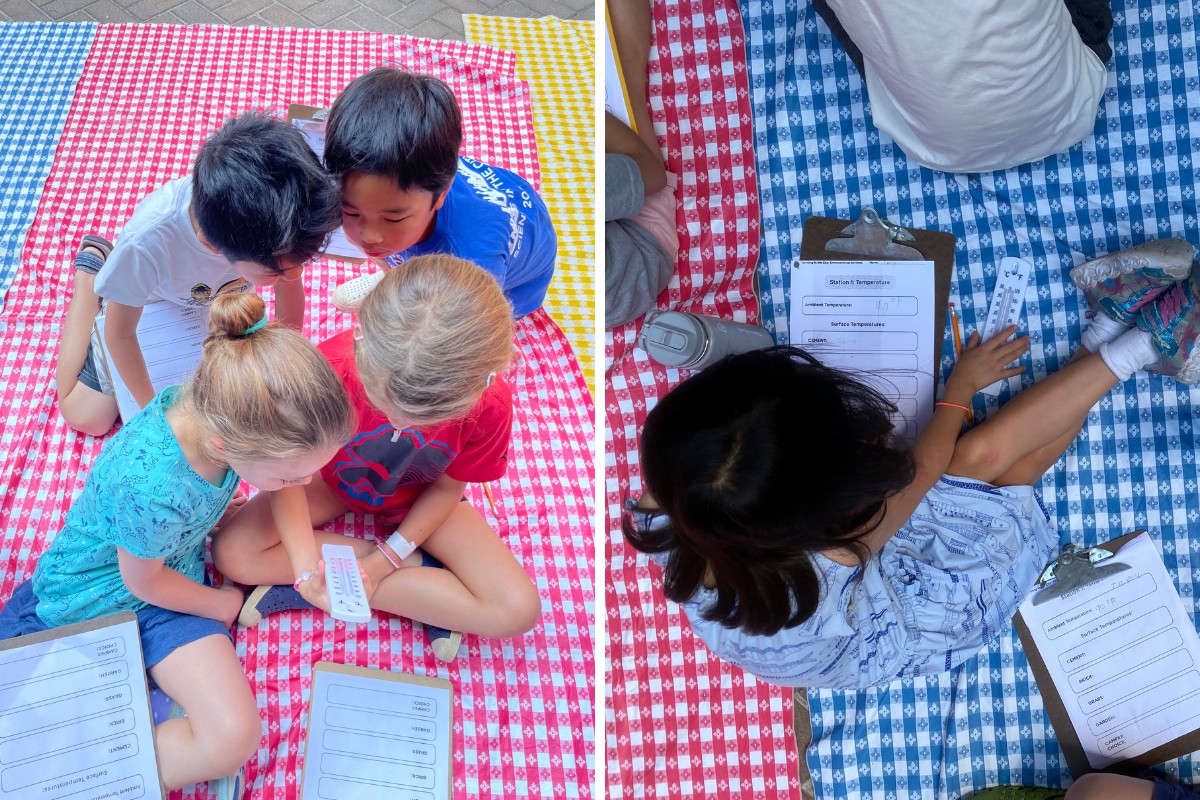 "Our campers felt so passionately connected to our sustainability theme this year and that was really special to witness," shares Durán.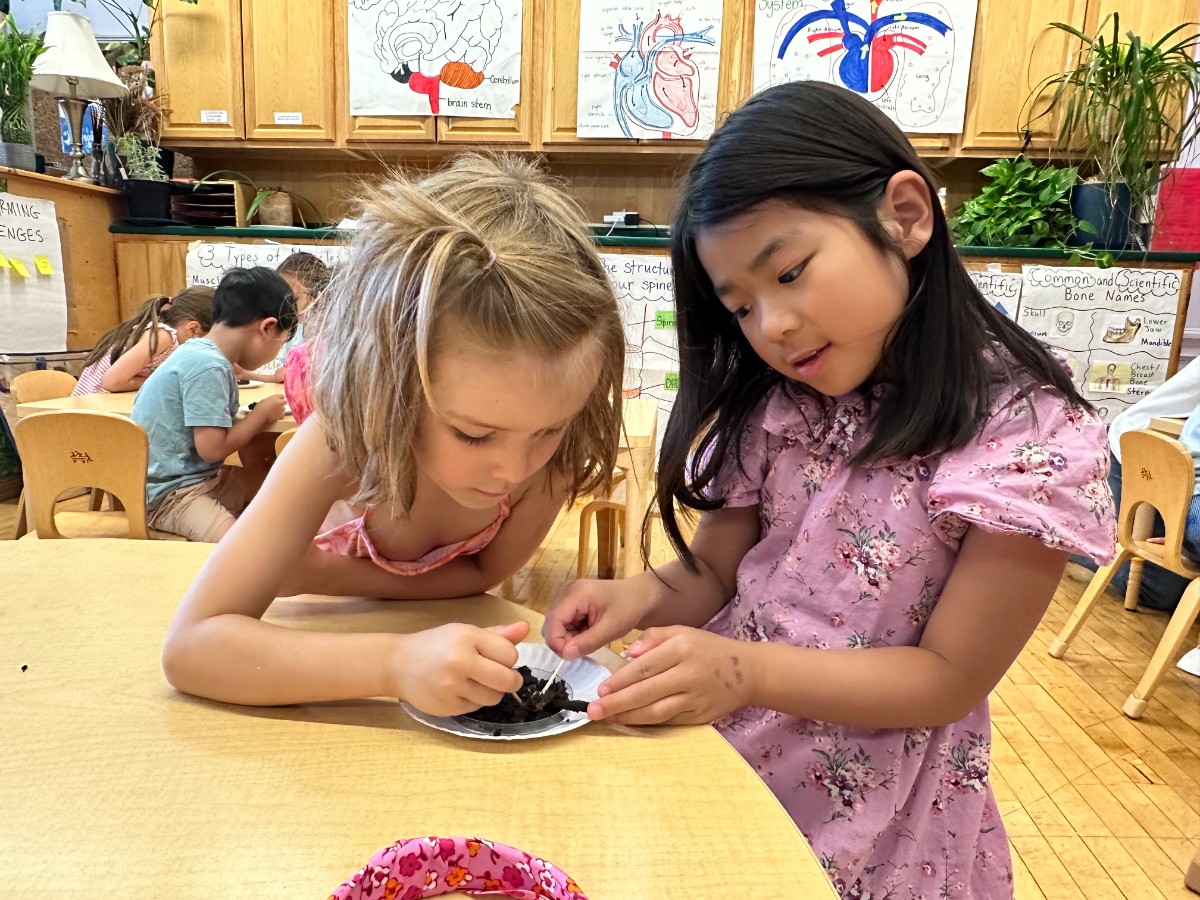 A camper favorite? Composting! Through this hands-on activity, little learners explored different kinds of materials in a rousing game of "Compost, Recycle, or Trash." Using a microscope, the campers conducted a population survey of the critters found in local compost collections, including springtails, earthworms, millipedes, and even some tiny nematodes!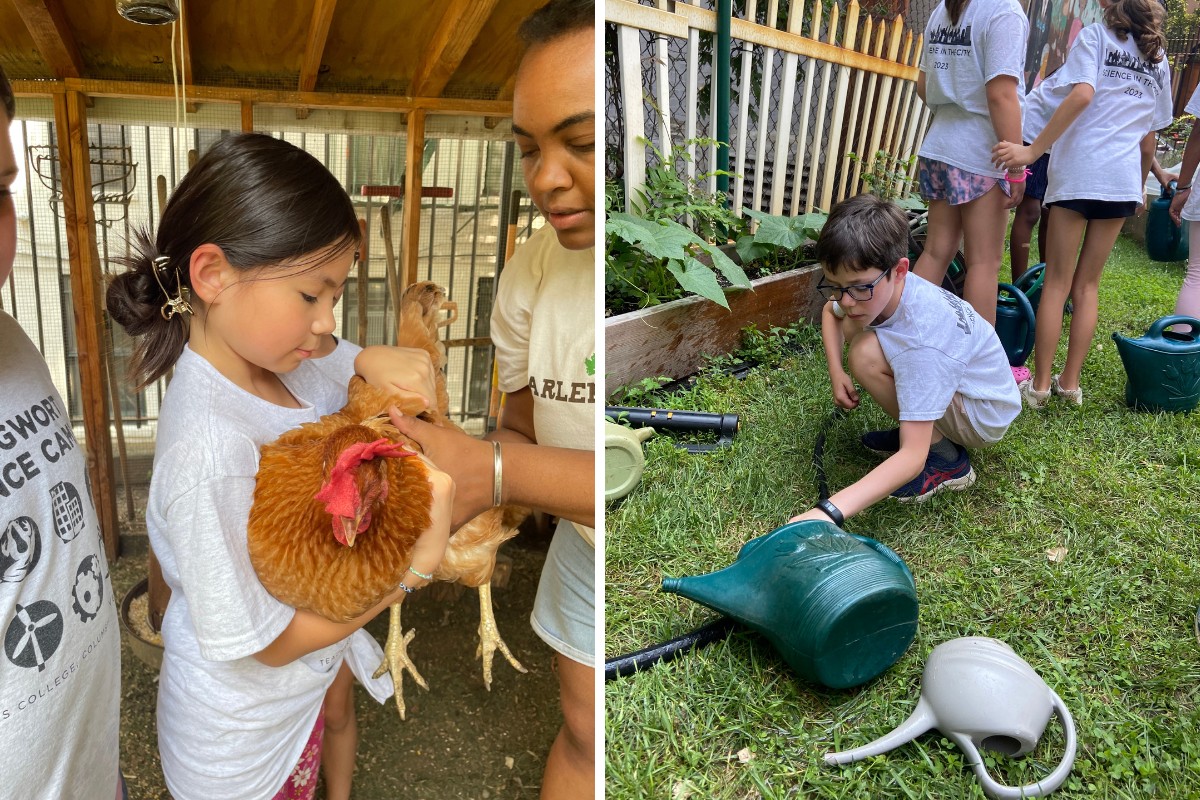 Next stop: The Harlem Grown farm on 127th Street, where campers participated in a variety of farm tasks and learned about hydroponics, greenhouses, solar panels and more. And of course, they harvested and even tasted some fresh produce from the farm—yum!
"The campers were so excited to be a part of the harvesting process and interact with live farm animals—they even had a chance to take home their own produce," adds Matthews.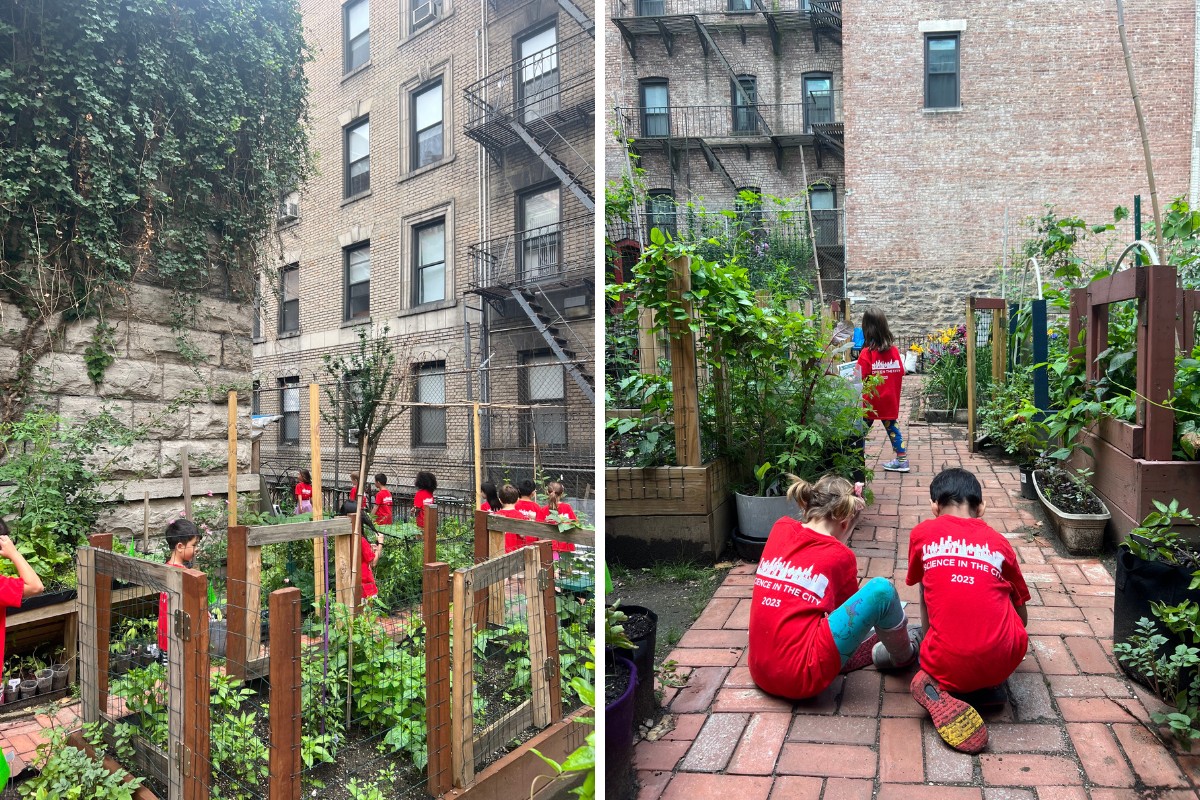 Campers visited a local community garden, The Gatehouse Garden, on 119th street, where they had the chance to participate in a scavenger hunt that revealed just how much is happening in this small urban area. Before the summer concluded, the campers visited The Science Barge, an urban sustainability education center, set to the backdrop of the Hudson and the Saw Mill River, in the heart of downtown Yonkers.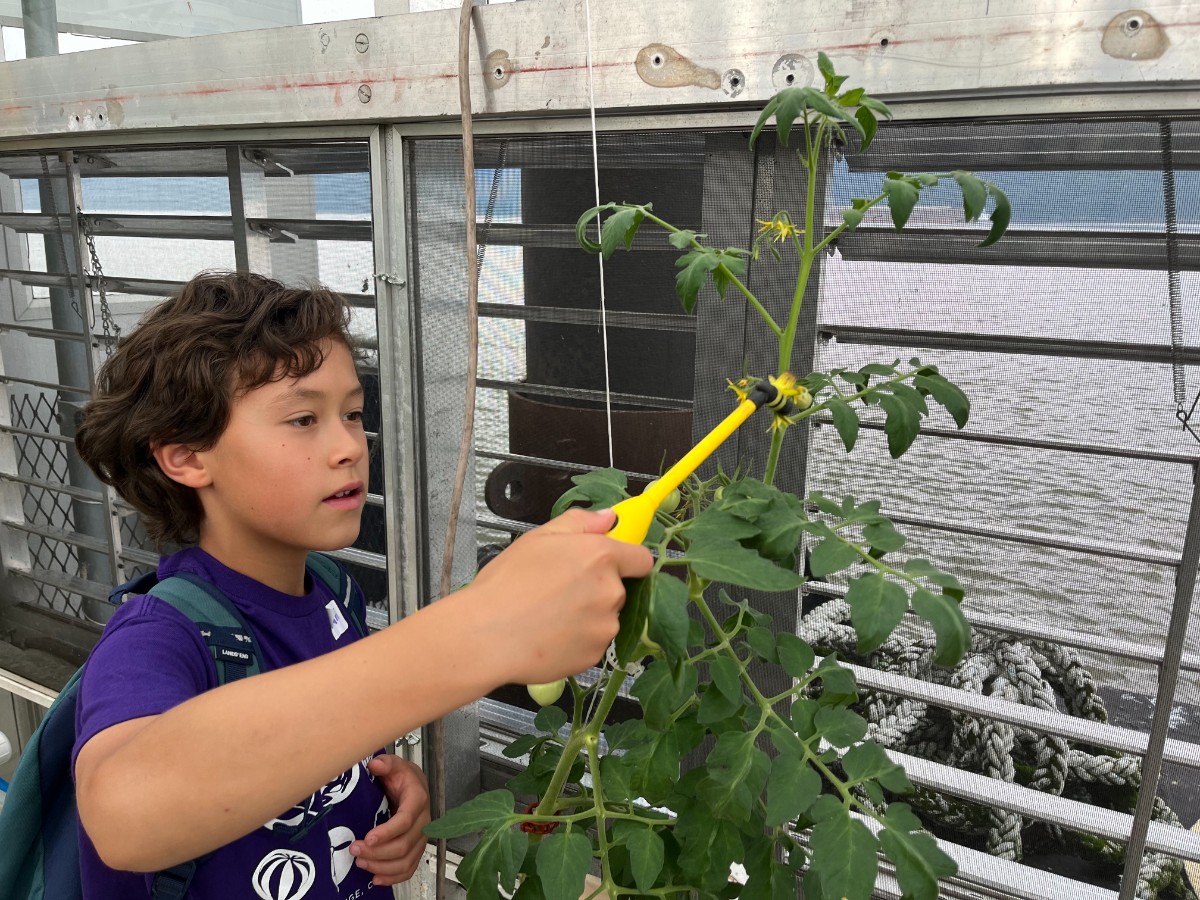 "I think empowering kids to understand that they can be part of the solution rather than feeling overwhelmed by the problem is really important when it comes to sustainability," shares Durán.
"We wanted to present issues like climate change in ways that were engaging and informative, but also that allows children to make a difference whether it's supporting a local community garden or composting at home."
"Our hope is that both the campers and their families are able to connect with their local gardens and volunteer with their communities after summer concludes," shares Duran and Matthews. "Even through small efforts, we can all work together to build a more sustainable world."
The Hollingworth Center scholarship fund is built each year through the generosity of those who care about our work. We have seen the impact financial assistance has not only on a child's early childhood development, but on their educational path beyond preschool. We invite you to consider a donation to our scholarship fund. Your gift has the capacity to change a child's life.