TC College Advising Program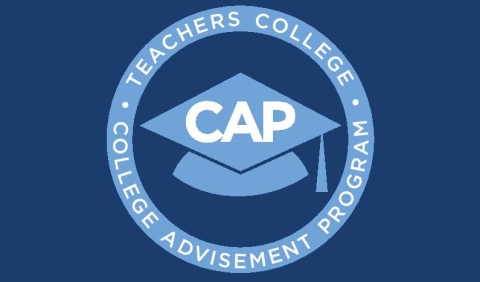 June 1, 2023 - July 13, 2023
Course Format:
12 Online Asynchronous Modules
Please note that this is an accelerated course; students will complete two modules per week. The asynchronous model allows students to complete the modules during the designated week as their schedules permit
Registration Fee: $400 per participant
Questions? Send an email to tccap@tc.columbia.edu
School counselors, college access professionals, other educators, and community stakeholders play an integral role in the college application process. Students and families who are new to the college application and financial aid process often find themselves lost among forms, deadlines and higher education language that does not resonate with them. Students and families, especially those in underserved high schools, are more likely to report feeling ill-prepared for this process. As a result, many of these students decide not to attend college or limit their possibilities to two-year or under-resourced colleges.
Dedicated counselors, educators, and other stakeholders who are specifically trained in college advisement can close the gap in knowledge around higher education. Counselors are vital to a student's academic success because they demystify the college admissions process. TC CAP-online seeks to provide targeted curriculum on college advising, improve professional competence, and increase college opportunities for underserved high school students. This program will achieve this by:
offering a specialized curriculum in college advising with an emphasis on serving high performing and low income students
reducing the inequities in college attendance and graduation for underserved students by training culturally competent school counselors and advisors
creating strategic alliances and partnerships in the community to enhance outreach and service delivery
building a well-trained, diverse, and vigorous workforce of school counselors and paraprofessionals who will serve as agents of change and social advocates in reducing disparities in higher education
TC CAP is affiliated with the School Counseling Masters of Education (Ed.M.) program in Psychological Education and the online Advanced Certificate in College Advising at Teachers College, Columbia University. The Advanced Certificate in College Advising equips dedicated counselors, educators, and other stakeholders to demystify the college admissions process. For more information regarding the Advanced Certificate in College Advising please visit the program web page.
The School Counseling Masters of Education (Ed.M.) program in Psychological Education is a degree-granting program that prepares students to practice school counseling and provides them with the necessary coursework and training to obtain school counseling certification in New York State. For more information regarding the school counseling master's program please visit the program web page.
For more information on the above programs, please contact Riddhi Sandil, EdM program coordinator, department of counseling and clinical psychology
The College Advising Continuing Education program was made possible, in part, by a grant from the Jack Kent Cooke Foundation.
Visit our website for more program details and resources
Program of Study
Through didactic instruction, research based curriculum and readings, peer and experiential learning and practical "hands on" training, the program's modules and discussions will center around important information needed for working with students in the college process, including:
Overview and Introduction to College Admissions Counseling
Role of the College Counselor
Cultural Competence- Individual and Systematic Counselor Cycle
Creating a College Counseling Program
Ethical Issues and Decision Making Models
Developmental Theories
College Matching
Components of the Application
College Entrance Exams
Letters of Recommendation
Navigating Financial Aid
Metrics for College Access and Success
Serving Specific Populations:

Students of Color
Undocumented Students
First Generation Students
Homeless Youth
Students in Foster Care
Student Athletes
Military Academics
Students with Disabilities
Who Should Attend
This program is opened to interested participants who are currently pursuing a school counseling degree, professional school counselors, college access professionals, and community stakeholders who would like to deepen their understanding and gain specialized training in the topic of college advisement with a special emphasis on high-achieving students with great financial need.
Faculty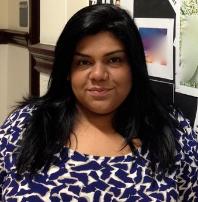 Riddhi Sandil, Ph.D.
‌I received my Ph.D. in Counseling Psychology from the University of Iowa and am currently serving as the Program Coordinator of the Ed.M. program in Psychological Counseling at Teachers College, Columbia University. I believe that there are multiple factors that impact human adaptation. Biological predisposition, social context, psychological health, availability of choices and freedom and the ability to exercise personal privilege influence an individual's life path and overall well-being. As a researcher, whose professional and personal identity is strongly influenced by multiculturalism and social advocacy, I am interested in understanding how these factors interact and predict psychological health. My scholarly interests lie in the pursuit of evaluating bio-psycho-social factors and their impact of individual differences and self-determination.
Furthermore, I am a licensed psychologist and my clinical interests include complex trauma, working with marginalized/minority populations, women's concerns, identity development, individuation and family of origin concerns. I approach my personal and professional life from a relational, feminist and multicultural framework and enjoy developing mutually empowering and empathic relationships with others. In my free time, I enjoy independent cinema, spending time with loved ones and pop culture.
Units Awarded
All participants who complete the 12 modules during the specified enrollment period will receive a Certificate of Completion and 3 Continuing Education Units or 30 CTLEs.
Any attendee who is taking this course for CTLE credit for NY State must enter their name exactly as it appears on the TEACH website in accordance with NYSED requirements.
Learning Objectives
To introduce education professionals with fundamental skills and knowledge of college advising processes.
To develop and implement a comprehensive college advisement program that increases opportunities for underrepresented students.
To explore the impact of a counselor's values, assumptions, and life experiences on working with students and parents/guardians.
To develop an understanding of the variety of ethical situations that can arise during college advisement as well as how to effectively resolve them.
To prepare counselors in supporting college ready, low income students in entering postsecondary intuitions.
To learn how to support underrepresented students in attending postsecondary intuitions that matches their academic abilities.
To gain an understanding how to support students in applying for financial aid, scholarships, and college mentor programming.
To create practical materials that could be directly used in a college counseling office.
Assessment Methodology
Students in TC-CAP are assessed on their participation in class discussions, completion of course activities, and submission of assignments. Students are provided rubrics to understand the how participation and assignments are measured and evaluated. There are also opportunities for the students to test their own understanding through various quizzes developed using the tools of the online space.
Students will receive feedback and individualized comments on their submitted assignments, including discussion board comments and other written assignments. This feedback will be provided by course instructors, course facilitators, and/or teaching assistants. Feedback will be uploaded to Canvas, the Learning Management System, approximately one week after the assignment is submitted. To receive a certificate of completion, participants must demonstrate satisfactory learning by earning a 70% or higher in the course.