Language Program Management Certificate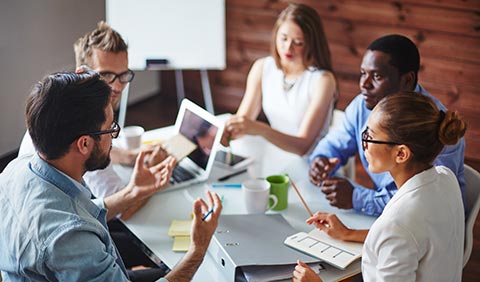 January 8, 2024 - May 19, 2024
This program is designed to train language professionals to develop, manage, and evaluate language programs. The four online core courses introduce aspects of curriculum development, program evaluation and assessment, administration and operations, as well as teacher development and supervision.
2024 Certificate Course Schedule:
Language Program Administration and Operations (5 weeks) - January 8 - February 11, 2024
Teacher Development and Supervision (3 weeks) - February 19 - March 10, 2024
Language Program Curriculum Development and Review (5 weeks) - March 18 - April 21 2024
Language Program Accountability, Assessment, and Accreditations (3 weeks) - April 29 - May 19, 2024
(Elective) Language Program Marketing and Student Recruitment (3 weeks) - May 28 – June 16, 2024
Tuition for 4 core courses: $3,000
Tuition for 4 core courses and the elective course: $3,600
This program has rolling admissions.
Upon Completion, students are awarded:
9.6 Continuing Education Units (CEU) and/or a CTLE Certificate (96 hours).
For any questions regarding this program, please feel free to contact us at LPM@tc.columbia.edu.
Overview
Non-degree
5 months to complete
Fully online/asynchronous, with few synchronous features
4 required core courses
1 elective course
Objectives and Learning Outcomes
Upon completion of the LPM Certificate Program, students will be able to demonstrate professional level competencies to:
Strategically plan and administer program operations and resources, marketing and recruitment, and transition to change.
Effectively supervise and evaluate teachers' performance and promote their professional development
Plan, design, and evaluate a language program curriculum. Assess and manage curriculum development costs, risks, and change, and ensure stakeholders' engagement in the curriculum reform.
Understand and ensure effective classroom-based assessment and program evaluation that promote quality instruction. Manage program accreditation to improve the quality of language teaching and administration through accepted standards.
Courses
Course I: Language program administration and operations
This course is designed to provide a theoretical and practical introduction to aspects of language program management. Through experiential training and case study analysis it seeks to develop an understanding of and a level of engagement with key issues such as strategic planning and the day-to-day administration of operational financial and human resources. Also, the course offers a hands-on exploration of current marketing strategies, program evaluation tools and designs, and approaches to effective institutional change, with direct applications to various program management contexts.
Course II: Teacher development and supervision
This course explores key issues in developing, supervising, and motivating a community of teaching professionals. It aims to build an understanding of what supervision entails in different teaching-and-learning contexts, and the roles and tasks of a supervisor. Also, the course offers hands-on experience working with various approaches to supervisory observations as well as planning and structuring teachers' professional development.
Course III: Language program curriculum development and review
This course introduces students to the fundamental issues and practices concerning curriculum development, implementation, and review. Students will gain a comprehensive understanding of the different procedures that are essential for curriculum design, such as identifying learning needs, setting program goals, determining appropriate course syllabi and instructional methods, and assessing learning outcomes. In addition, the course will also provide an overview of the varying approaches to evaluating and revising curriculum in order to maintain the quality and success of a language program.
Course IV: Language Program accountability, assessment, and accreditations
This course introduces students to the concepts and practices of accreditation, quality review, and accountability in language programs. The purpose, challenges, and benefits of accreditation will be discussed, and students will examine a selected set of accreditation standards to consider how these can be met. Students will gain insight into how accreditation agencies ensure accountability, and they will identify essential components and processes of a review plan for language programs.
Elective Course: Language Program Marketing and Student Recruitment
This course examines the fundamentals of marketing and student recruitment through the lens of native language program contexts. Drawing from the instructor's experiences and the greater field of higher education studies, the six modules explore theories and practices for applicable strategic enrollment planning. Topics include market research, marketing audits, branding, program differentiation, relationship management tools, advertising, transaction and relational communication campaigns, and partnership building with stakeholders, both internal and external. Discussions and resources take into account current trends, model practices, and anticipating a selective enrollment rebound and other future market changes, particularly in a COVID-19 conscious world.
NOTE: While content of each of the LPM courses relates to language teaching organizations in general, illustrations will be mostly pulled from ESL/EFL contexts.
Faculty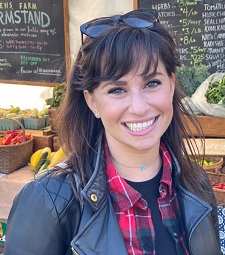 Lauren Wyner is currently the Humanities Academic Specialist for Catapult Learning where she plans, implements, trains, directs, and maintains the Archdiocese of New York's ELA and Social Studies curricula, digital programs, and teacher training. After studying English and Anthropology as an undergraduate student, Lauren earned a Master of Arts in TESOL and Applied Linguistics from Teachers College at Columbia University where she focused on crucial roles of pragmatics, language use, and policy in educational settings all over the world. While at Teachers College, Lauren taught at and managed the Community Language Program, before then managing the graduate program in Bilingual/Bicultural Education where she developed a new master's program in Bilingual Special Education leading to triple NYSED certification. Lauren also worked in the Student Academic Consulting Center at Baruch College where she developed and delivered workshops on sociocultural and sociolinguistic appropriateness in higher education and professional environments. Lauren then ran the Brooklyn School of Languages for several years where she designed, assessed, and supervised all curricular and administrative program aspects, in addition to both advising international students and developing and implementing a teacher training program. Having worked as a teacher, curriculum developer, and program manager of humanities and English as a Second Language courses for all ages both domestically and abroad for over a decade, Lauren is excited to bring her wealth of knowledge and experiences back to Teachers College.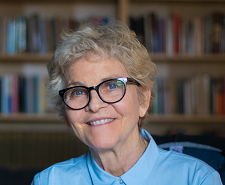 Nancy Boblett, Ed.D. is an Adjunct Assistant Professor in the TESOL and Applied Linguistics program at Teachers College, Columbia University and in the Teaching and Curriculum program at Hunter College, City University of New York. At Teachers College, Nancy teaches Classroom Practices and the Integrated Skills, Speaking, and Reading Practica, and at Hunter College, she teaches the Teaching Academic English for Adults Practicum and Teaching Oral Skills. She holds an Ed.D. in Applied Linguistics with a specialization in language in use from Teachers College, an M.A. in TESOL from the University of Illinois, an M.A. in Hispanic Linguistics from the University of Minnesota, and a B.A. in Spanish from the University of Minnesota. Nancy has taught Spanish, general ESL, English for Academic purposes (EAP) and Business ESL (EBP) courses at all proficiency levels for over 40 years in the U.S. and Spain. She has been a teacher trainer and supervisor for the last 10 years at Teachers College and Hunter College in both M.A. TESOL/Applied Linguistics programs and TESOL Certificate programs. She also leads workshops for international students at Teachers College, the Columbia University Students and Scholars Office, the Columbia University Office of Post-doctoral Affairs, and the College of Dental Medicine at Columbia University. She has published articles and book chapters on topics related to teacher training and language classroom discourse. Her research interests include teacher education, teacher expertise, and classroom discourse.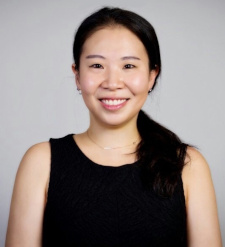 Yuna Seong is the Director of the Community Language Program and two advanced certificate programs, TESOL and Language Program Management Certificate Programs, at Teachers College, Columbia University (TC), where she hires and trains language educators and language program professionals who aspire to teach and manage their own language programs. Prior to TC, Yuna was a Clinical Assistant Professor and Assessment Coordinator at New York University (NYU). During her years at NYU, she designed and taught a wide array of specialized courses for English language learners from diverse language, academic, and professional backgrounds. In addition, she developed, administered, and managed the program's English proficiency exams and successfully led a two-year project overhauling the curriculum. She is also a consultant and exam reviewer for major testing companies such as the Educational Testing Services (ETS) and College Board and has presented her research on language assessment and cognitive processes involved in oral communication in peer-reviewed journals and at a number of international conferences. Yuna earned her MA in Second Language Studies from University of Hawai'i at Manoa with concentration on language Assessment, measurement, and program evaluation, and she is a doctoral candidate in Applied Linguistics at Teachers College, Columbia University with specialization in second language assessment. Her research interests include teaching and assessing second language speaking ability, scenario-based assessment, and metacognitive and cognitive processes in second language test performance.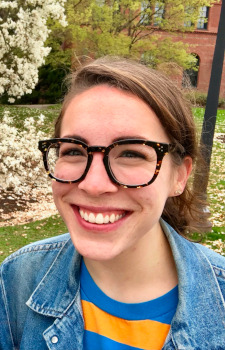 Abby Massaro is a doctoral student in Applied Linguistics with a concentration in Second Language Acquisition. She holds an EdM from the University of Massachusetts and BAs in German and Communications from Penn State. Before moving to New York City, she taught English abroad through Fulbright Austria, and more recently worked as an English language program administrator at a community college in Boston, where she headed the accreditation process for their Intensive English program. In this role she oversaw three English language programs, all housed within the college's Workforce Development Division. At Teachers College, she is an instructor in the Community Language Program. She teaches and has developed the curriculum for the CLP's Advanced Studies course. Her research interests include heritage language acquisition, instructed second language and heritage language acquisition, and language loss.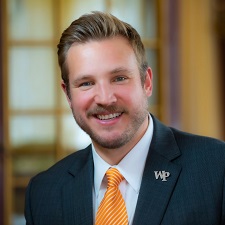 George F. Kacenga, PhD, has been a champion for the value of higher education for over twenty-years. He is currently the Vice President of Enrollment Management at William Paterson University of New Jersey. He recently worked as the AVP of University Partnerships with M Square Media. Kacenga has served as a Senior International Officer (SIO) working with intensive English programs, international recruitment, immigration, education abroad, and global partnerships throughout a career that includes positions with public, private, and highly ranked academic institutions. Also a Fulbright Administrator Award recipient, Kacenga holds a Masters in Curriculum and Instruction, and a PhD from the University of Pittsburgh in Social and Comparative Analysis in Education. His expertise and reputation have been further honed through engagement as a community member, including professional roles and participation in AIRC (Past-President), NAFSA, TAICEP, NACAC, AACRAO, AIEA, and FEA.
Admissions
When can I apply?
This program has rolling admissions. so please apply at any time to be considered for the nearest admissions cycle.
Who can apply?
Domestic and international MA graduates in TESOL, TESL, Applied Linguistics, or equivalent
Students with a BA in a foreign language or related
Language program administrators/managers
Language teachers with 4 or more years of language teaching experience, or by permission
Application Requirements:
In order to be considered for admission in the Language Program Management Certificate Program, you need to apply online.
The application process involves the following steps:
Complete the online application form
Upload a copy of your most recent academic degree transcript (e.g., Bachelor's, Master's, or Doctoral). Upon admission, the official transcript will need to be sent to the LPM office before the LPM registration date.
Upload a current resume or CV
Submit a Personal Statement (minimum 500 words).
Pay the non-refundable application fee ($50 for domestic applicants; $100 for international applicants)
Admission Decision & Notification:
Admission decisions will be made upon receipt and review of all of the above documents. All applicants will be officially notified about admission decisions by email. Only complete applications will be considered.
Upon admission, the official transcript will need to be sent to the LPM office before the LPM registration date.
Official transcript must be sent to:
Language Program Management Certificate Program
Teachers College, Columbia University
525 West 120th Street, Box 60
New York, NY 10027-6696
If you have further questions, please feel free to contact us at LPM@tc.columbia.edu
---
Payment and Refunds
Payment
Program tuition for four core courses is $3,000.
Program tuition for four core courses AND the elective course is $3,600.
Tuition must be paid by the program registration deadline. Payment is submitted online by credit card. Students should plan to spend approximately $150 on books and supplies.
Refunds
You are advised to review the Language Program Management Certificate Program refund policy below before you submit the program tuition payment. Please note that application fees are non-refundable.
Refund Deadline:
The refund deadline is 7 days after the program start date. Refunds will NOT be granted after the refund deadline.
Early Refund Request:
If you request a refund more than 7 days prior to the program start date, you will receive a full refund. To make an early refund request, the student must email lpm@tc.columbia.edu and include the reason for cancellation.
Late Refund Request:
Refund requests made between 7 days prior to program start date and the refund deadline (i.e., 7 days after the program start date) will be subject to a $200 cancellation fee. To request a refund during the late refund request period, the student must email lpm@tc.columbia.edu and include the reason for cancellation.
Refunds will NOT be granted after the refund deadline, which is 7 days after the first day of the Program.
For questions about our refund policy, please contact our office at lpm@tc.columbia.edu
LPM Testimonials
"

Although I have worked as a program administrator for almost 4 years, this program has helped me gain formal training and fully understand the big picture and steps for successful team and program management. It is perfectly designed to walk you through all important aspects of language program management: administration, curriculum design, teacher supervision, and accreditation. I highly recommend it to all teachers and program administrators, even the experienced ones.

"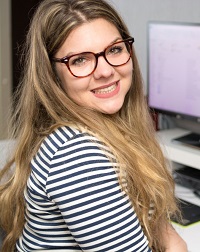 Jovana Zivkovic
"

The LPM was an eye-opening experience for me. I gained a clearer focus on ways that I can be more effective at strategically managing my Arabic language program. I would strongly recommend this program to anybody who's interested in becoming a foreign language program administrator or anyone who wants to hone their skills and keeping in touch with best practices in language management. There is no doubt that the Teacher College LPM is a preeminent program. There is not any equivalent or parallel to this program.

"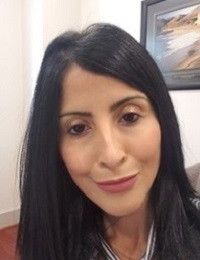 Abeer Al-Mohsen
"

It was a privilege to be part of the LPM program. As a language teacher, the program allowed me to develop my professional skills and improve my understanding related to program operations, curriculum, supervision, and evaluation. I cannot thank the instructors enough for sharing their expertise and guidance in the program.

"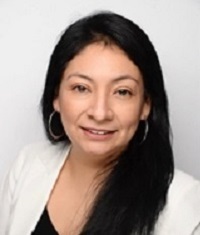 Karina Bustamante
"

LMP was a fantastic experience! The teachers, the resources, and the students inspired me to learn, think and reflect on my practice. The online format was very engaging, and it was hard to put the work down. Almost like an amazing book, although interactive!

"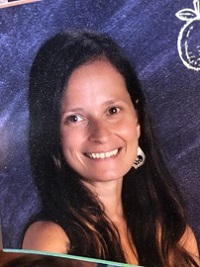 Amparo Stetina
"

I had high expectations coming into the LPM certificate program, and it surpassed those expectations. For me, the courses were challenging and inspiring, greatly improving my awareness of both scholarship and practice. The instructors make the learning experience practical and personal, selecting content and setting assignments that push you to reflect on issues and opportunities in your own context. They provide thoughtful feedback to help you develop the knowledge and skills you need to address those issues with confidence. The courses connect you with peers in institutions around the world, providing inspiration and opportunities to go further: to learn, explore topics, and reflect on shared challenges. All in all, the LPM certificate has made me better prepared to manage operations, support my colleagues, and develop a world-class teaching program that satisfies the needs of learners.

"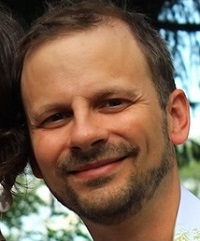 Daniel Pell
"

The LPM program was a fantastic opportunity to gain foundational knowledge in program management and develop skills that I could immediately put into practice to serve my institution. It was a pleasure and a privilege to interact with and learn from such kind, experienced, and talented professionals from a diverse range of backgrounds.

"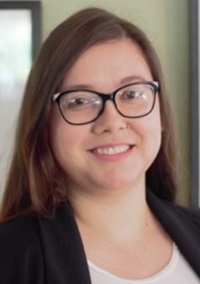 Jennifer Brown
"

I feel honored to be part of the first Language Program Management cohort. Extremely grateful for the opportunity to learn from such knowledgeable, skillful, and accomplished professors. I also appreciate learning from fellow professionals from all over the world. The wealth of knowledge and experience from this course is invaluable. The program is nicely structured and I highly recommend it to seasoned and novice administrators.

"
Ziba-Rezai Sepasi