MathCamp
Summer 2020
July 21, 2020 - July 24, 2020
Postponed
Please sign the notification list below to be informed of our next offering
Hours: 9:00am – 4:00pm each day
Location:
Teachers College, Columbia University
Middle School Educators:
Dates: July 21 - 24, 2020
Elementary School Educators:
Dates: August 17 - 21, 2020*
*Please note, the formal program will end on August 20th, however participants are invited to return on August 21st for an informal day of discussion with Professor Garrity.

Registration Fee Per Attendee: $850
Group/Team Discount (2 or more): Contact cps@tc.columbia.edu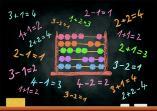 Overview
The goal of the MathCamp program is to provide teachers with a wide variety of strategies and activities that will prove successful in meeting today's standards-based elementary mathematics curricula. Mathcamp will deepen not only content knowledge but also the critical pedagogical knowledge which leads to richer explanations and more complete representations, all of which strengthen the foundations of mathematical meaning and retention. Lessons are teacher-friendly and easily implemented in any curriculum.‌
The Dilemma
How comfortable are you or your faculty members in facilitating lessons defined by state standards, many of which were required in compliance to the Common Core? Upon reflecting on math instruction in your school, do you hear:
We use the same methods we always have for teaching mathematics.
Lessons are too procedural.
We need to fully engage our students.
We need opportunities for student input.
We need to infuse writing to confirm student understanding.
Many teachers and administrators have attended workshops and state presentations on their new mathematics standards, but how many teachers have actually modified lessons to support these standards? Many teachers are still uncomfortable with the change in instruction necessary to begin to embrace lessons found in these curricula. Because the shift to more meaningful instruction is as much cultural as it is lesson design, teachers need time to reflect on content, practice, and assessments to better achieve their instructional objectives. Change cannot happen without reflection on current practice. It also cannot happen during the school day or at a one-hour afternoon workshop.
The Solution
Join us for a fun, intensive 4 day program that helps teachers apply strategies and activities to meet and exceed the state standards. We will demonstrate strategies that promote fluency and deeper understanding for ALL students. We will examine the role of coherence to see why it is so important particularly in mathematics and how its application improves student understanding. We will help you get out of your math rut.
MathCamp provides teachers with time for reflection, deeper understanding of the changes detailed in their standards, mathematical pedagogical knowledge that will improve their instruction, and an appreciation of the shift to dual intensity. Readings are assigned each evening to stimulate ideas and support lively classroom conversation. Friday is an optional fifth day built into the schedule for those participants who desire additional time or have specific district questions they would like to share in a smaller format. (Elementary School workshop only)
The Outcomes
Participants will acquire new insights and confidence as they engage in sample lessons and strategies that align with most state's standards. They will have access to these activities and strategies through the MathCamp website so that they can be shared and implemented by teachers on the same grade level in their schools. In addition, time is provided for rich discussion and demonstration focusing on the following classroom activities:
The key role manipulatives play in understanding place value, explaining the four core operations, and developing a fundamental understanding of the nature of fractions.
The use of visual models to engage students in multiple learning opportunities.
The use of stories to provide context and application.
Strategies to widen the meaning and understanding of fractions; ways to make fractions real.
The use of questioning and writing to increase classroom engagement and student understanding.
The use of alternative strategies to enrich student learning, motivation and retention.
Key strategies that address effective academic intervention.
We offer a collaborative workshop environment with teachers from all over the country. Each day we explore different content areas and examine the development from early elementary to upper elementary or middle school. In this way we can explore issues in AIS as well as enrichment. All materials and sample lessons are available online.
Requirements:
Proof of English proficiency for all non-native speakers of English
Faculty
D‌r. Peter Garrity is an Adjunct Professor of Mathematics Education at Teachers College, Columbia University where he teaches Theories of Knowing and Learning Mathematics as well as elementary and secondary mathematics methods courses.
Dr. Garrity has developed a program, affectionately known as MathCamp where twice a year he works with elementary and secondary educators to integrate effective strategies into their district's math program. Teachers from all over the United States have attended his MathCamp program at Teachers College. He is the author of MathCamp.Com, a website containing over one hundred and fifty interactive math lessons for elementary, middle school, secondary teachers.
Dr. Garrity is a consultant to a number of school districts on Long Island and New York City. Recently his work has focused on helping these districts in aligning curriculum to the common core as well as integrating instructional strategies that bring ALL students to college and career readiness.
In the early seventies, he came to Teachers College to get his doctorate in Math Education, and hasn't stopped showing how applications can be exciting vehicles for people to understand the world of mathematics. He has taught all levels of students, in all types of learning environments, and has developed proven methods for the successful delivery of mathematics. He is the author of a book focused on mathematics applications in business:The Fast Forward MBA in Business Math, published by Wiley.