Mindfulness Leadership Retreat:
Self Awareness Training Institute for School Leaders
July 22 - 23, 2020
July 22, 2020 - July 23, 2020
Postponed
Registration Fee:
$150 for two days ($75 discount)
$100 for two modules ($50 discount)
$75 for one module
Registration Closes July 12, 2020
No checks or POs.
Special Promotional Pricing for NYC DOE Leaders:
The first 10 DOE employees to register for all three sessions can bring an additional colleague at no additional cost.
Contact Information
Email uelc@tc.columbia.edu or call 212.678.8356
Institute Schedule: July 22-23, 2020 (New York)
Wednesday, July 22, 2020, 4:00 PM - 7:00 PM
Module #1: Mindfulness Practice as a Tool for Emotional Intelligence
Thursday, July 23, 2020, 8:00 AM - 11:30 AM
Module #2: Compassion as an Imperative for Mindful Leadership
Thursday, July 23, 2020, 1:30 PM - 5:00 PM
Module #3: Applications for Mindful Leadership in School Settings
Why Mindful Leadership for Education?
Mindfulness has recently picked up steam in the world of education, as recent empirical research has made it impossible to deny the connections between mind and science, emotions and behaviors, development and capacity. The findings support what many have known for years - that Mindfulness practice has significant benefits for its practitioners. Further, many of these benefits have direct relevance to leadership efficacy. Through the deliberate practice of Mindfulness itself, leaders elevate their capacity to lead with compassion, empathy, resilience, focus, clarity, and adaptability, all crucial skills needed in today's complex landscape of education.
The overarching purpose of this retreat is to provide space for school leaders to:
Cultivate their capacity for self-awareness, a skill essential to enlightened leadership.
Develop self-awareness as a means to recognize sensations, emotions, and cognition as distinct but intimately related experiences.
Build skills to increase concentration, empathic capacities, skillful listening, management of conflicts, perspective taking, and being present to the complex demands placed on leaders in educational systems.
This 10-hour Institute is designed to support school leaders interested in developing their own mindfulness practices as it relates to their leadership in education. The institute builds off of the Self-Awareness Training (SAT) offered to graduate students in the Summer Principals Academy (SPA) at Teachers College, and as such will be a great opportunity for alumni of the program, and colleagues currently serving in school leadership positions, to deepen their own Mindfulness practices. Facilitation will include reintroduction of SAT and Mindfulness practices to re-energize and rejuvenate mind, body, and spirit.
The retreat is also designed into three modules that build upon each other and can also be taken individually as separate modules. The modules will deepen school leaders' understanding of key concepts around self-awareness and compassion as it relates to their leadership presence and allow them to draw connections between their practice and their work in schools.
Learning Objectives and Outcomes
Through this program, school and district leaders will:
Deepen connection to core principles and practices of Mindfulness that support a leader's emotional intelligence, self-awareness, and resilience
Learn best practices around leading and facilitating Mindfulness practices for the teams, teachers, and parents they serve
Connect with like-minded educational leaders to explore points of intersection, opportunities for collaboration, or initiate new ventures
Elevate connections to their inner wisdom, intuition, and emotions, expanding a leader's capacity for empathy, perspective taking, and complex problem solving
Refresh and rejuvenate leadership purpose and presence and increase capacity to focus and prioritize
Who should attend?
This program is designed for any educational leader looking to discover and deepen their own mindfulness practice and develop an understanding of how Mindfulness will support their leadership development. The retreat was originally designed for alumni of the Summer Principals Academy (SPA), and their invited colleagues and friends, as a continuing support for their Self-Awareness Training. However, this retreat is appropriate to any leader looking to explore Mindfulness for the first time, or those with a basic understanding of the practice, as well as any leaders with a consistent Mindfulness practice. All educational leaders, with any level of practice or Mindfulness knowledge, will benefit from this retreat.
Leaders and Facilitators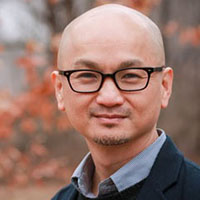 Dr. Home H.C. Nguyen is an Adjunct Assistant Professor of adult learning and leadership, and an advisor and coach to senior executives, entrepreneurs, and educators. He coaches mid-level and C-suite executives of Fortune 200 companies including Google, Amazon, LinkedIn, and numerous start-ups. He has taught programs on Self Awareness Training, Interpersonal Group Dynamics, and Adult Development at Teachers College, Columbia Business School and Yale School of Management. As a leadership coach, Dr. Nguyen helps his clients get clear on why they do what they do, and to develop mindfulness practice and inner wisdom to exert greater influence. He challenges his clients and students to make difficult but courageous choices by becoming more authentic, confident and compassionate. His teaching and coaching is both inspirational and practical, grounded in mind-body and spirituality practices.
Dr. Nguyen is the founder and CEO of MindKind Institute, a coaching and consulting company that works with leaders who are ready to create powerful and lasting change in their relationships, teams and organizations. Dr. Nguyen holds a doctorate of education in Adult Learning and Leadership from Teachers College, Columbia University. His research investigated how leaders of organizations incorporate mindfulness into their lives and leadership. He is certified as an executive coach by The International Coaches Federation (ICF) and he Coaches Training Institute (CTI). Dr. Nguyen has over twenty years of experience with insight meditation practice and depth psychology work.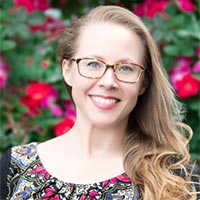 Colleen Lowry is an educator dedicated to raising consciousness and cultivating mindfulness for those who are serving and leading in the education sector. She has 10 plus years' experience in urban public education, including leading school redesign, developing strong and cohesive instructional leadership teams, and cultivating healthy school culture amidst school turnaround efforts. Her service in public schools highlighted the need for mindful leadership in education to ensure a top down transformation that prioritizes well-being, emotional intelligence and personal resilience for both teachers and students.
Colleen studied Organizational Leadership at Columbia University where she earned her Master of Arts in Public School Building Leadership. She has been working to support future school leaders over the past five years as a member of the instructional team at Teachers' College Summer Principals Academy, a leading edge school building leader preparation program that focuses on developing social and emotional competencies through self-awareness training and human and team development. In this work Colleen advocates for innovation and risk-taking to promote institutional change and new possibilities for student learning, school improvement, social equity, and creative school design.
Schedule
Wednesday, July 22, 2020, 4:00 PM - 7:00 PM
Module #1: Mindfulness Practice as a Tool for Emotional Intelligence
Participants will dive into Self Awareness Trainings that enhance leadership presence and strengthen the leader's capacity to prioritize, focus, and establish greater emotional fitness and regulation. Through mindfulness practices such as - anchoring in the breath, setting intention, and body scanning - participants will deepen both their theoretical and experiential understanding of how practice leads to greater awareness and emotional intelligence, impacting leadership efficacy and presence for those they serve and for those they lead.
Thursday, July 23, 2020, 8:00 AM - 11:30 AM
Module #2: Compassion as an Imperative for Mindful Leadership
Participants will explore Loving-Kindness and Compassion practices that will deepen their connection to inner wisdom, intuition and feelings. Leaders will gain theoretical and experiential understanding of how compassion practices develop empathy for themselves and those they lead, broaden their ability to take in diverse perspectives, improving communication collaboration, and critical thinking for adaptive problem solving. In addition, participants will develop an understanding of how self-compassion practice strengthens leadership resiliency, prevents burnout, and creates more agility in decision making.
Thursday, July 23, 2020, 1:30 PM - 5:00 PM
Module #3: Applications for Mindful Leadership in School Settings
Participants will dive into hands-on facilitation practice for leading mindfulness practices in their school settings. This hands-on facilitation provides participants with turn-key practices that tap into the power of intention setting, emotional awareness and regulation, and finding calm and peace by anchoring in the breath. All participants will walk away having learned a three-minute MindKindness Meeting Technique that enables them to begin implementing Mindfulness practices with ease and confidence.