Principles and Practices of Organization Development (PPOD) Certificate Program
April 30, 2020 - May 8, 2020
March 30 - April 3 and May 4 - 8, 2020
Program Dates:
March 30 - April 3, 2020
May 4 - May 8, 2020
Attendance required for the duration of both weeklong sessions
Location:
Teachers College, Columbia University
Registration Fee: $9,765
Includes continental breakfast and lunch for all days, as well as all on-site materials.
Contact Information
Email Kopal Manglik at PPOD@tc.columbia.edu
What is PPOD?
The Principles and Practices of Organization Development Program (PPOD) is a highly engaging learning experience that provides participants with core concepts and skills necessary for managing and leading change inside organizations and for consulting to organizations and teams. PPOD offers participants the opportunity to learn foundational theory and build applied skills throughout the course of the two weeklong sessions.
We believe the application of new knowledge and skills in the context of practical experience enhances participant learning and is consistent with current adult development research. As every participant arrives with different needs and preferred ways of learning, we provide a diverse array of learning opportunities (i.e., lecture, case study, practical exercises, and reflection time) geared toward individual development within a community of practice. We intend to create a diverse learning community characterized by openness, collaboration, and commitment to personal and collective development.
What Sets Us Apart?
We understand that transforming people and organizations requires complex thinking and multi-faceted skills and we provide an environment to nurture both
We combine psychological and business principles to real-world organizational challenges
Our program is rigorous, relevant, and grounded in evidence-based practice
We offer an ideal forum for you to imagine, test and crystallize your own OD vision
Reflection and self-assessment are built into our design to enhance individual identity development
Facilitating a deep understanding of role and mission are embedded into our program
Emphasis on individual, team and organizational learning from experienced professionals with decades of experience in consulting, applied research, reflective practice and the use of theoretically grounded frameworks
All participants receive a certificate of completion from Teachers College, Columbia University, where organization development has been taught for over four decades.
Visit our website for more program details.
Learning Objectives and Outcomes
What We Offer:
Establishing the fundamental values, essential frameworks and effective methods in organization development consulting:
Elucidating the dynamics of entry, diagnosis, planning, intervention, and sustainability that occur during organization change efforts
Leveraging organizational change models in OD consulting
Crafting an evidence-based organizational/team diagnosis
Navigating systemic dynamics at the individual, team, and organizational levels
Facilitating team dynamics for high performance
Utilizing assessments skillfully in OD
Embracing real-time learning about self, team and organizational life for transformational change
Implementing a feedback-rich environment for continuous learning and growth
Leading and managing continuous change in organizations
Participants learn to solidify the relationship between organization development and the strategic business plan and bottom-line results of an organization.
Our Approach:
Weeklong sessions make for an intimate, cohesive learning community with skill-building in all areas of OD consulting and include:
Brief didactic inputs on key topics
Interactive small and large group work
Reflective practice
Case analysis
Case simulations
Live client consultations in real organizations
Live-action experiential learning with peer teams
Extensive individual and team feedback
Participants graduate with a new global OD network of colleagues.
Who Should Attend?
We view PPOD as relevant to participants from a variety of backgrounds, spanning geographies, sectors, industries, functions, roles, and organizational levels. Further, we value creating cohorts that reflect the increasingly complex landscape of organizational life, by bringing together participants with diverse backgrounds, skillsets, and points of view.
With that said, the program may be particularly well-suited to:
Experienced managers who lead groups and teams, particularly those who have responsibility for leading and managing significant change or development efforts in their organizations;
Those in human resources, organization development/effectiveness, learning and development, diversity and inclusion, and talent management, who recognize the importance of continually working on skills for improving their effectiveness with clients, both internal and external;
Those who support managers and executives who lead organization change or development;
Recent entrants into the field of organizational change or development, or those involved in change efforts within their organization, who are interested in acquiring skills and better understanding the nature of organizational functioning.
PPOD will be a good fit for applicants who wish to:
Expand their professional and personal tool kit through exposure to new knowledge in the form of theories, best practices, and skills;
Practice these new ideas through hands-on experience;
Receive feedback throughout the program through peer and self assessment;
Reflect on past and current experiences, in servicing of developing more self-awareness as well as the knowledge, skills, and abilities to be a better practitioner in the field.
Core Faculty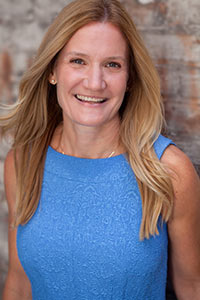 ‌Sarah J. Brazaitis (Ph.D., Teachers College, Columbia University)
Sarah Brazaitis is an Associate Professor of Practice and the MA Program Director in the Social-Organizational Psychology Program at Teachers College, Columbia University. She teaches courses on group dynamics and high performing teams to masters- and doctoral-level students as well as in TC's Executive Education programs. As part of her group dynamics course, Dr. Brazaitis runs an experiential group relations conference (based on the Tavistock model of human relations training) that provides participants with opportunities to learn in real time about overt and covert processes affecting leadership and power in groups and organizations.
Dr. Brazaitis maintains a private practice of organizational consulting with a specialty in working with diverse teams and she has 15+ years of experience in providing coaching, consulting and training to executives, leaders and high potentials including to those in the C-suite. Her consulting expertise spans numerous industries including financial services, technology, media, retail, and healthcare.
Dr. Brazaitis has publications in scholarly journals, industry books and the popular press on conflict resolution in diverse teams, challenges related to the global community, improving race relations in multicultural organizations, and understanding and leveraging implicit, hidden dynamics in the workplace.
Dr. Brazaitis received her Bachelor of Arts degree in Psychology from the University of Pennsylvania and her masters and doctorate in Counseling Psychology from Teachers College, Columbia University. She is a member of the American Psychological Association and is a licensed psychologist in New York State.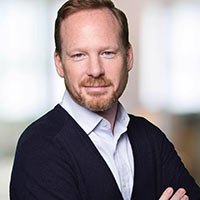 ‌Matthew Tye (Ph.D., Teachers College, Columbia University)
Dr. Matthew H. Tye is the Director of Organizational Development and Leadership at the NoVo Foundation, whose mission is to foster a transformation from a world of domination and exploitation to one of collaboration and partnership. Prior to this, Matthew spent over 15 years consulting to social sector and corporate clients at his boutique consulting firm, Ritchie | Tye Consulting, which included the design, delivery and supervision of large scale OD engagements, customized leadership development programs, team development interventions, and executive coaching.
Matthew is an adjunct faculty member in the Organization and Leadership Department at Teachers College, Columbia University, teaching graduate level courses in Organizational Change and Consultation, Group Dynamics, Small Group Intervention and Executive Coaching. He is Co-Director of Principals and Practices of Organization Development (PPOD), a two-week executive education program for leaders managing change efforts in their companies, as well as faculty in the Eisenhower Leadership Development Program (ELDP) a joint masters program in change leadership between Columbia University and the WestPoint Military Academy. Matthew is also a visiting professor at IMD in Lausanne, Switzerland teaching on custom corporate programs to client such as GlaxoSmithKline, China Light and Power, LVMH, and Daimler.
Matthew possesses a vast array of expertise in models of effective leadership and management practice, group process and facilitation, with a particular emphasis on performance coaching and team effectiveness for executives. As a psychologist and organizational strategist, Dr. Tye is highly skilled in examining the complex and dynamic systems that can interfere with individual, group, and organizational performance. Blending traditional business principles with psychological theory, he assists clients in more fully understanding their organization, their role, and solutions for greater success.