Singers Workshops at TC: Find Your Voice - Find Yourself!
January 13, 2022 - June 2, 2022
Spring Term
TBB-ers' Vocal Workshop -
Date: January 13 - March 31, 2022
Time: 6:00 - 7:00pm EST on Thursdays
Solo and Ensemble Singing for Adults! -
Dates: January 24 - May 10, 2022
Times: 6:00 - 7:00pm EST on Tuesdays
Music Theatre Vocal Workshop -
Dates: March 24 - June 2, 2022
Times: 4:30pm -5:30 pm on Thursdays
Format: Online / Hybrid - please check workshop tab for more details
Singers' Workshops at TC is designed to assist ALL singers develop their vocal, musical, and communicative capabilities across the life-span. Developed by Singing Voice Specialist, Jeanne Goffi-Fynn, these programs grew out of our partnership with Every Voice Choirs, a not-for-profit music program at Columbia University.
These workshops provide a unique opportunity for singers at all ages to work together collaboratively. Aside from the fun of singing with peers, our participants perform in professional venues, participate in community service opportunities, and receive training from a nationally-recognized voice instructor with a team of professional vocal educators.
Singers' Workshops encourage healthy development of singing voices in various repertoire with positive and engaging performance opportunities. Dr. Goffi-Fynn directs the workshops fall and spring: The Process of Performance in the fall and Music Theatre in the spring. New to 2021-22 is Gospel Sing! Led by Dr. Darryl Jordan and Solo and Ensemble Singing for Adults with Dr. Goffi-Fynn.
Auditions are not required, although a commitment to attendance and practice are expected.
Visit singersworkshops.org for videos and images from past workshops and events.
TBB-ers' Vocal Workshop
Led by Dr. Goffi-Fynn this program is open to all anyone comfortable singing in the tenor/baritone/bass range. We welcome all singers including transgender, non-binary, and non-gender conforming individuals. It is designed to build confidence and technique as they navigate their voice changes, ages 11-18.
We continue this spring to prepare for a Carnegie Hall appearance in Carmina Burana by Carl Orff, April 2 with the Celia Chorus and Dr. Mark Shapiro, director.
Ages 11–18
Meet Times: January 13 - March 31, 2022 from 6:00-7:00pm on Thursdays (Additional rehearsals and dress rehearsals TBA)
Format: Hybrid - Rehearsals will begin online and continue in the New Year in a hybrid setting.
Tuition: $400 per semester
Need-based scholarships available.
Solo and Ensemble Singing for Adults!
Due to popular demand, the Workshops lead it's first adult ensemble! Led by Dr. Jeanne Goffi-Fynn and Dr. Colette Young, this ensemble is open to all singers wanting to sing. In this musical journey, singers will be invited to share in the process of solo and ensembles, learning a healthy approach to a variety of genres. As in all ensembles with Singers' Workshops, the singers will develop their vocal confidence and musicianship while exploring their authentic sound.
Meet Times: January 24 - May 10, 2022 (no rehearsal March 14) from 6-7 pm EST on Tuesdays. Details will be forthcoming. Final virtual concert.
FALL and SPRING enrollment
Format: Online
Tuition: $400 per semester
Need-based scholarships available.
Music Theatre Vocal Workshop
Led by Dr. Jeanne Goffi-Fynn, musical theatre repertoire is the focus for this workshop. Repertoire will be chosen based on the strengths of each individual singer to provide a range of styles (from "legit" to "pop" and "CCM"). Selections are semi-staged for a workshop performance.
Ages 11–17
Meet Times: March 24 - June 2, 2022 from 4:30-5:30 pm EST on Thursdays
SPRING Enrollment only
Format: In-person at Columbia Secondary School (close to Columbia University 425 W. 123rd Street)
Tuition: $400 per semester
Need-based scholarships available.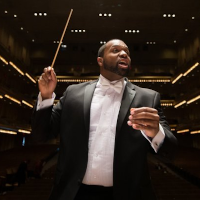 ;
Dr. Darryl Jordan, conductor/singer/songwriter, holds a B.S. and M.M. in Music Education from NYU and Boston University, respectively and recently completed his EDDCT Music Education and Performance Pedagogy from Teachers College. He is an Adjunct Professor of Voice and Conductor at Nyack College. He trains multi-faceted young singers in Harlem as the former Chair of Vocal Music at the Urban Assembly School for Performing Arts. Currently he teaches at LaGuardia High School for the Performing Arts. Desiring to "develop singers for every stage," he has spent the past twenty five years training singers and conducting choirs in Maryland, D.C., and New York for everything from classical to jazz. His students have performed everywhere from major concert halls, a host of churches, community centers, and public events! Most recently, he performed with the Broadway Inspirational Voices with Patti LuPone at David Geffen Hall. Thanking God for his own musical gift, he seeks to empower the community through the gift of song. A Four-time Apollo Amateur Night Winner and sought after singer, he will release his new album, TIME, later this year.